The Night Watch
The Night Watch is the police of Ashguard. They investigate the crimes and enforce the law.
Features:
Random break-in's (AI)
Clues - These will be generated depending where you break in and how you break in (hopefully weather as well) as small details which the player could end up leaving behind such as blood (not types but colours from which race they are)
witness reports - Some correct some not from people near the scene
Player ran - There will be AI as part of the force but also players (and ran by a player which can pick wither they will abuse their position or not)
More to Come..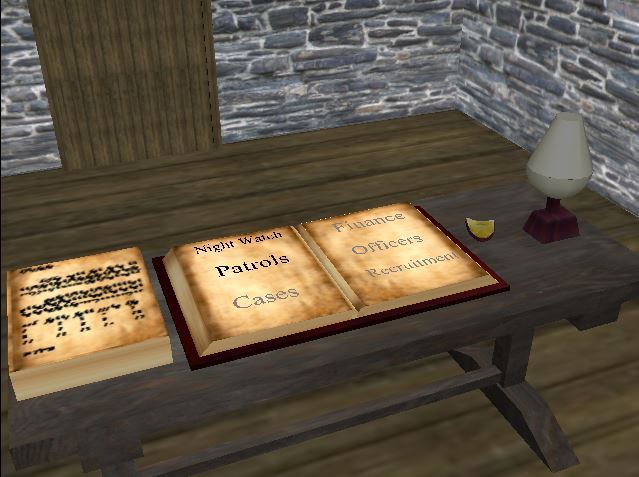 A glimpse of the menu for it