Greetings and salutations!
This week's screenshot shows a very work-in-progress excerpt from a new cutscene: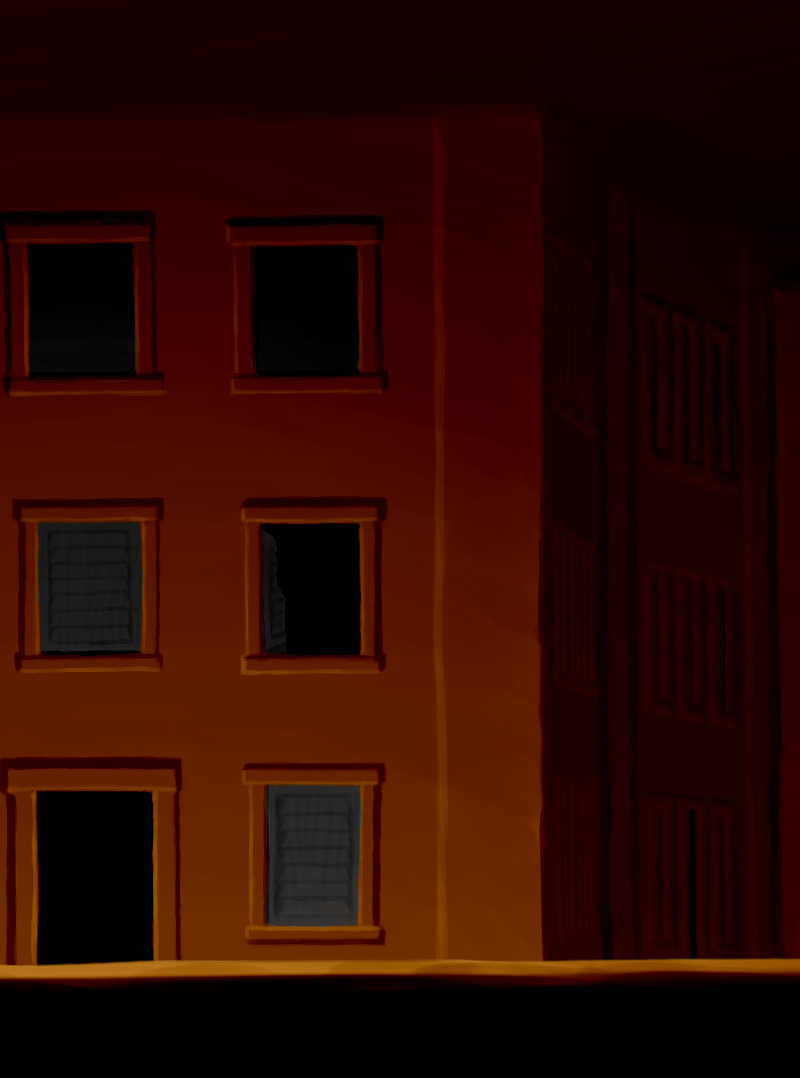 The week just past was a bit of a slow one, I fear--still, some things did get done:
To start with, I continued work on the cutscene for level four.
I mentioned last week, I believe, that I had begun searching for music to use in the cutscene. That search was resumed in the week just past--and indeed, I think that I've found a piece that works. It's perhaps not perfect to my intentions, but I think that it fits well enough.
Staying with audio work, I also added sound effects to the scene; in particular footsteps following the movements of our protagonist, and ambient city-sounds on the streets.
And indeed, with that I believe that I have the level-four cutscene done!
I'm not sure that I'm entirely happy with it, in all fairness--there are perhaps some points on which it's a little rough, I fear. Still, I think that it works, and at the least it serves as a first draft.
Most of the cutscenes that I previously made I've shown via YouTube, I believe--but I don't intend to do that with this one: we've reached the point in the game's story at which it starts to feel just a little too spoilery to do so.
That said, the next cutscene is brief, doesn't provide much plot, and follows on from a level that has already been shown, and so I may well show that one when it's done.
Speaking of which, and as shown above, I've started work on that next cutscene. This one follows on from the encounter with the previously-shown new enemy, and leads in to the following level; it both brings the player to the next location and shows the aftermath of the preceding encounter.
This is still very much unfinished; between sleeping issues and the tedium and perspective of the windows involved, it's felt like it's been somewhat slow-going. Nevertheless, progress has been made!
And along the way I made a few other changes that don't seem worth detailing here!
That then is all for this week--stay well, and thank you for reading! ^_^