A few days ago, confirmed the news that its DAU during the Chinese Spring Festival broke through 7.5 million. In 2015, this cute mobile game with unique style has been the representative of rapid rise and outperformance. Since the official announced that the DAU of has broken through 250 thousand in last August, the growth curve can be said to be crazy. The DAU breaks through one million within three months and 5.5 million in January, 2016. In the following month, it succeeds to reaching 7.5 million.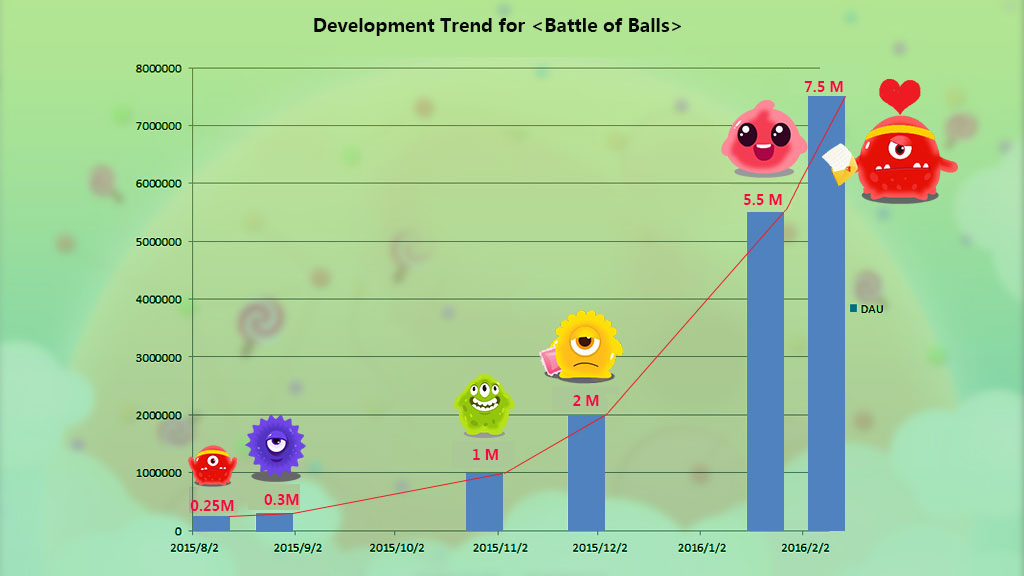 Maybe like the gameplay of , it is just like a giant snowball that keeps getting fatter. As a result, it becomes a successful case in the gaming market.
Many think that the success of > gives the credit to the recovery of casual gaming market. However, this product developed by the independent studio does not want to be bound to the tag of "Casual ". Behind the game, a noun called "Trendy Gaming" is catching eyes from the industries.
What is Trendy Gaming: A Perfect Combination of Leisure and Confrontation?
Without vigorous promotion and unfounded propaganda, what helps create the surprising results is the word-of-mouth effect. The exploitation, innovation and the balance between console game and network game is beyond the meaning of "Casual Game".
Therefore, "Trendy Gaming" emerges at the right moment, which is the interpretation for this special and casual mobile game-. It includes two levels of meaning:
It has enough nature of leisure, and is simply easy to operate. Besides, the game interface is novel, characteristic, and has self-communication effect on public users, a so-called ability to lead the trend;
It is also featured by competitiveness. As users get familiar with the gameplay, the competitive intensity will be gradually reveals.
In a word, Trendy Gaming is a combination of competitive mobile games and casual mobile games. It not only requires the broad public basis and the fashionable game screen, but also enough competitive playing methods to discover.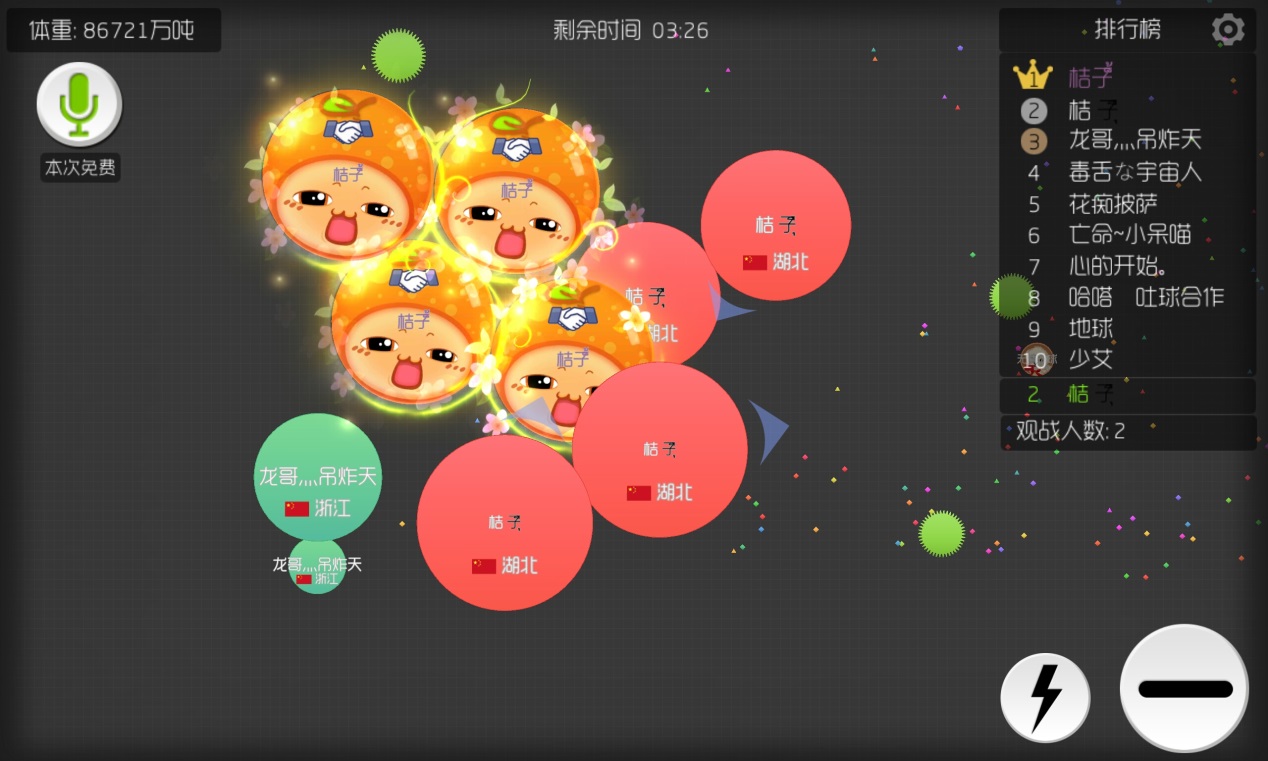 Meanwhile, E-sports Games are always the favorite of the live streaming platform, which has a good user base. As for the Trendy Games, it does have the advantage to attract young's eye and spread the transmissibility.
It is reported that will hold an E-sports activity on Marth 5th. Maybe it is a good chance for us to see the definition of "Trendy Gaming"?