Long time without news!
I have been working to improve things like the performance (increased by 50%!) and fix all the bugs (tons of bugs have been fixed!), but also on the gameplay, balancing weapons, the enemies and improving the enemy AI.
Now you have more things to do! (if you want or… if you can) As you can see, the screen has two new things: the vaccine and the survivor icons, you can also see a tip with info when you move the mouse over the icon. The percentage of the path is also displaying to avoid confusion.
You can unlock different endings if you discover the vaccine and/or if you rescue some survivors. Those endings are simple text variants on the final screen, I want to add achievements for each ending.
You can rescue survivors by taking decisions on the decision screen (the screenshot above) or finding them in some places. To rescue those survivors, you should click on them and wait until your character convince the survivor. One the survivor has been rescued, sometimes he will follow his rescuer or go alone to the exit zone, try to protect him from enemies.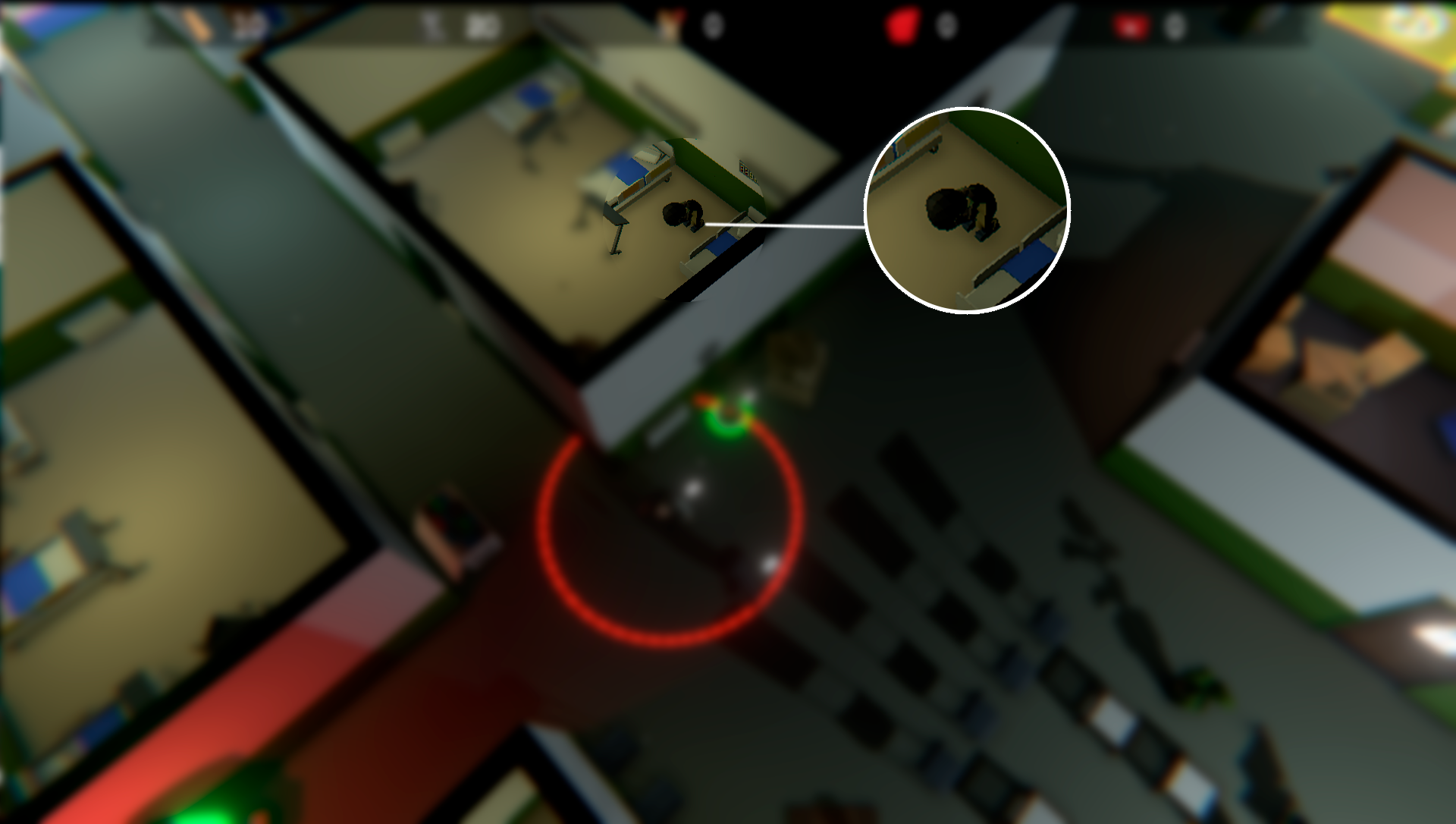 The locations were a bit boring at start, but now you can find random zombies waiting for fresh brains! Those zombies will stay idle until you enter their detection range, or you attack them with fire weapons (the detection range is greater than the melee weapons range).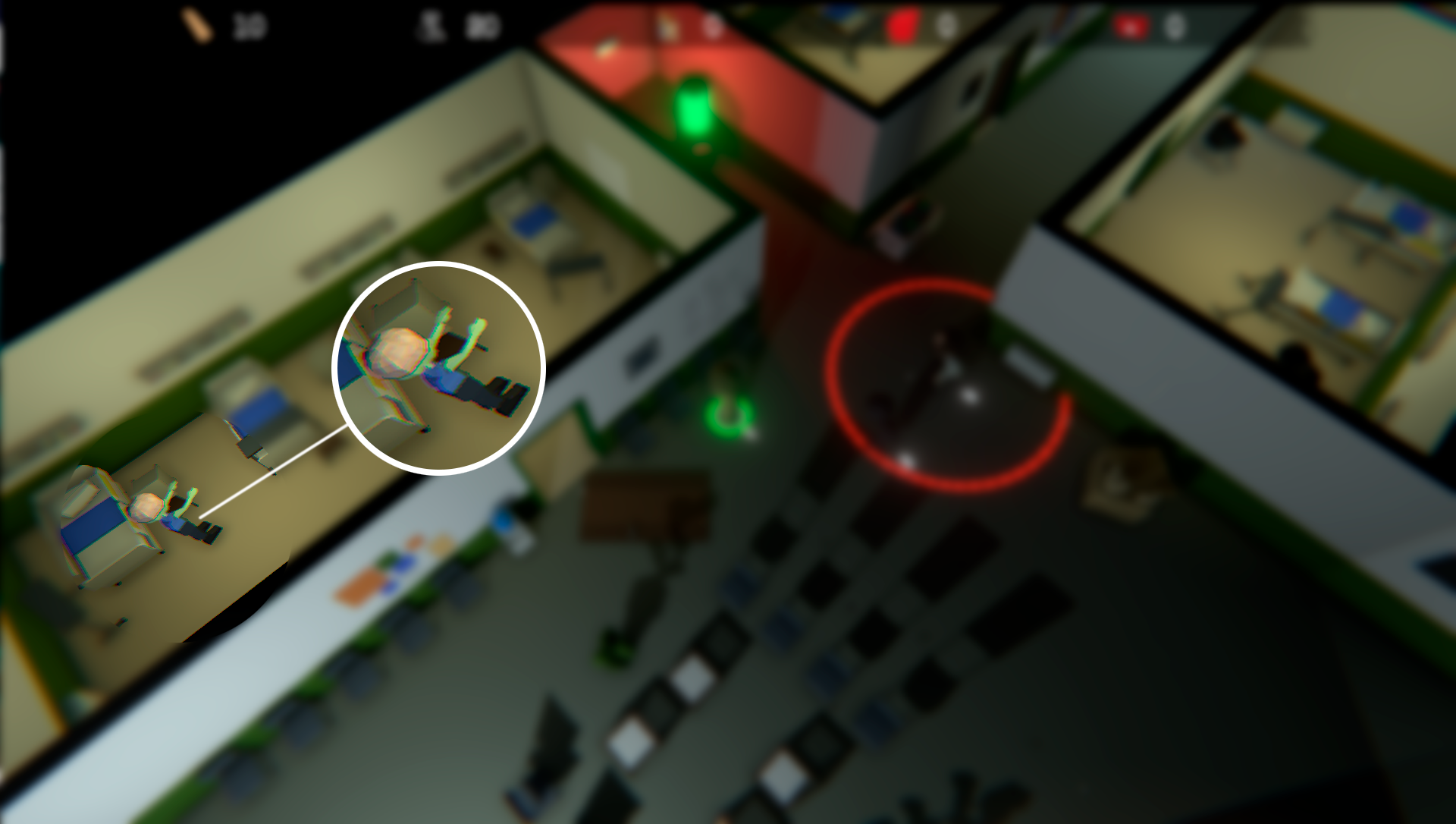 Minimap! Now you can see where your characters are, the enemies and survivors. Display or hide the minimap pressing "M".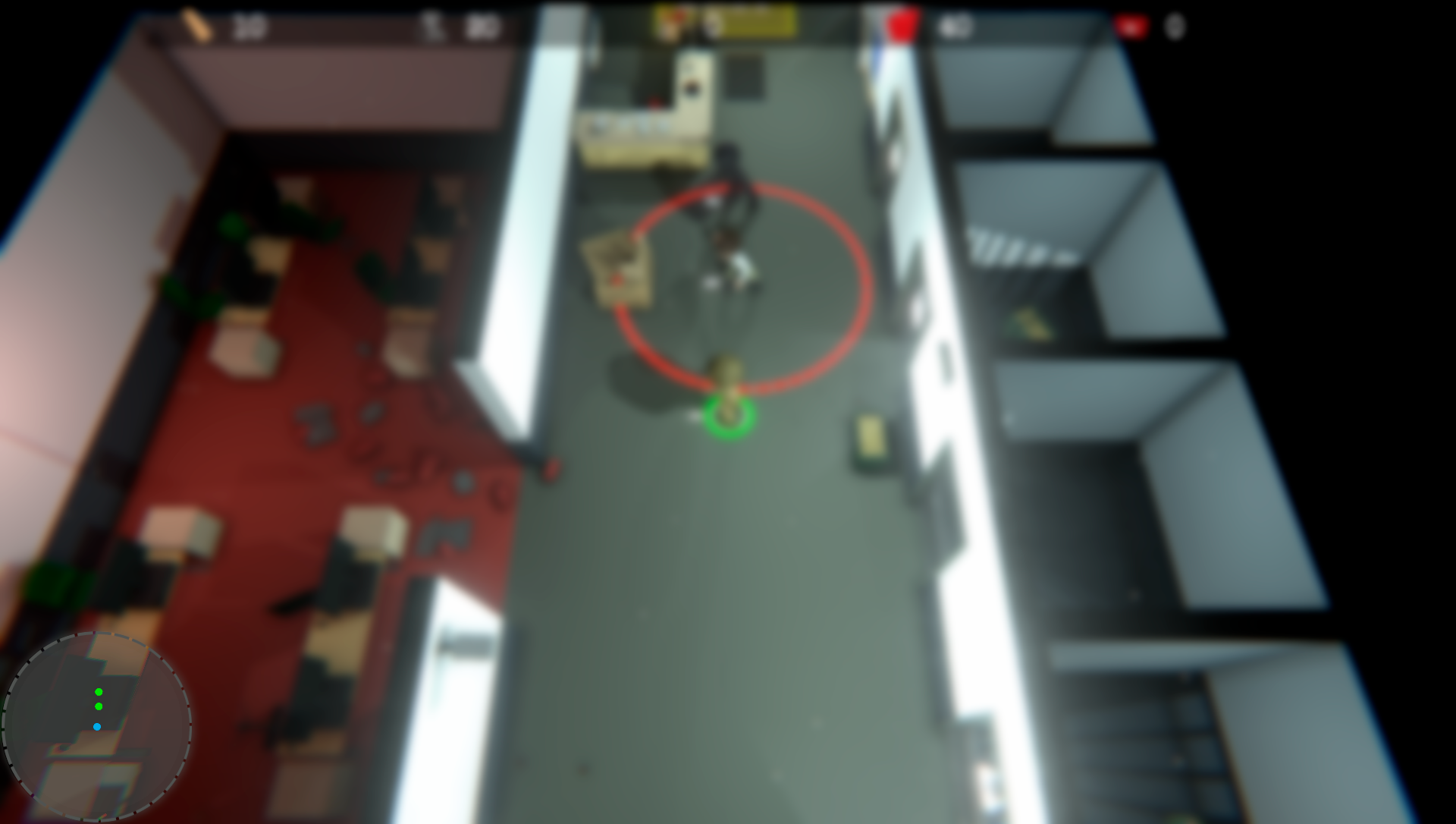 Your characters and survivors can display messages thanks to a simple message system. There is not a complex system behind this "dialogue" mechanic, but now you can feel your characters more alive, that's cool!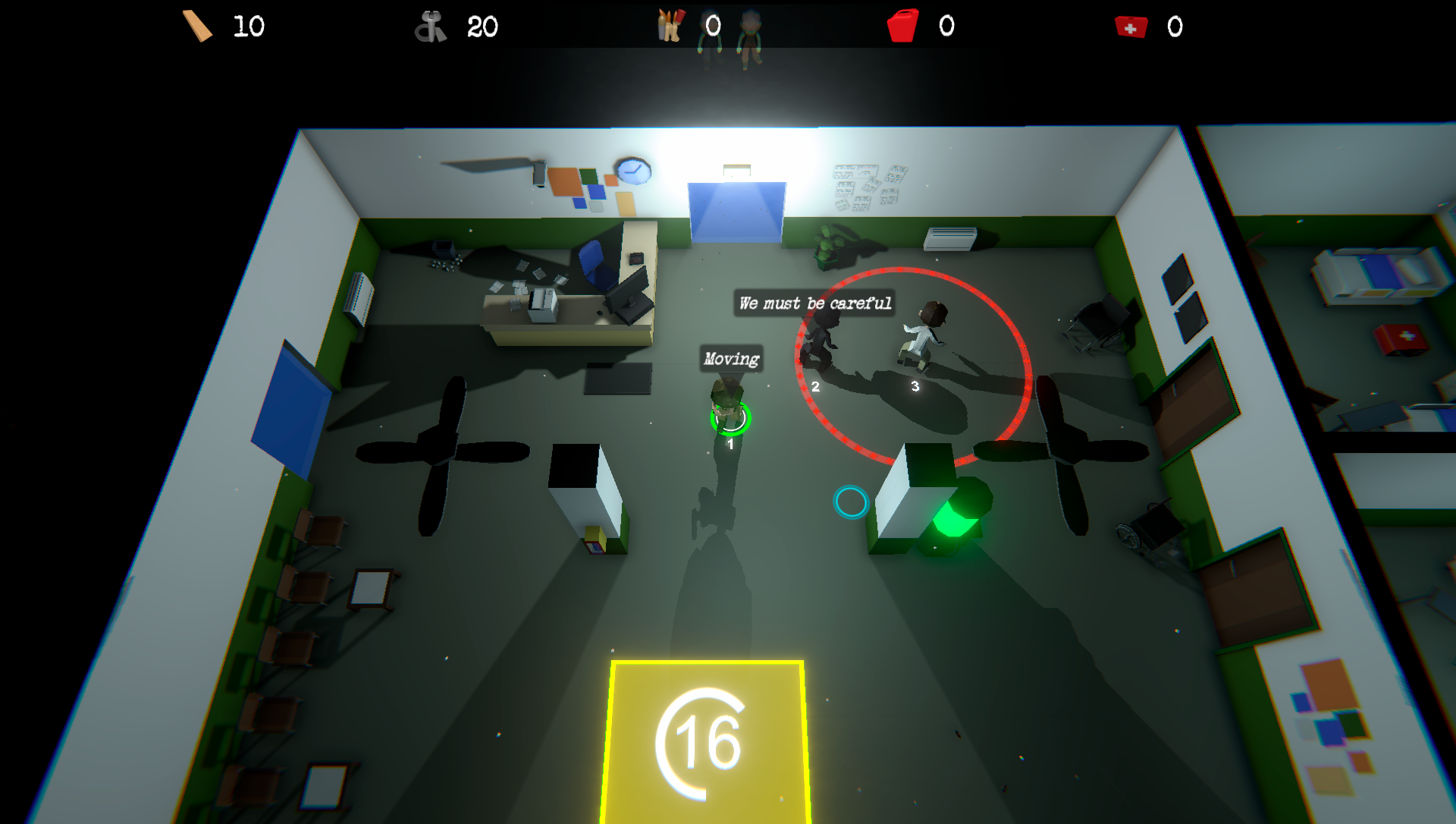 Dust, cockroach and rats! The locations feel more alive thanks to these implementations (you can see them moving around the place).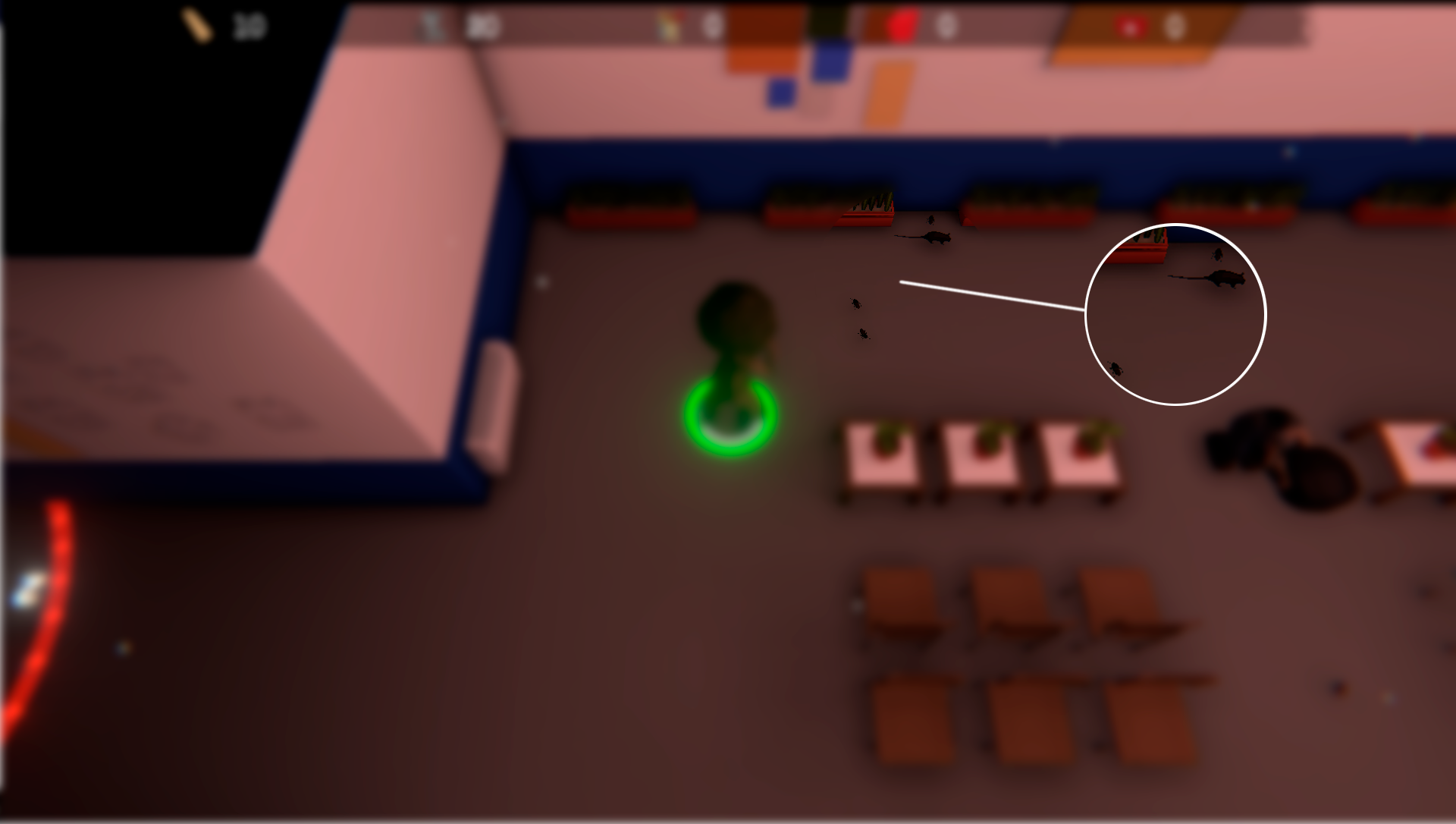 The bandit AI has been changed to improve the player experience. Before, when you entered an area with bandits, those crazy guys move towards you from the beginning to try to kill you, that was frustrating. Now the bandit AI works like the new zombie AI: they can detect you if you enter their detection range or if you attack them.