After two years of development and five months in Early Access, A Legionary's Life has been released today.
A Legionary's Life is a mostly text-based RPG where you impersonate a Roman soldier during the years of the Second Punic War and the Second Macedonian War.
Before each battle, there is a Lull phase, usually spanning over several months, where you can train, buy new equipment or engage in other activities. Occasionally, random events and encounters will happen.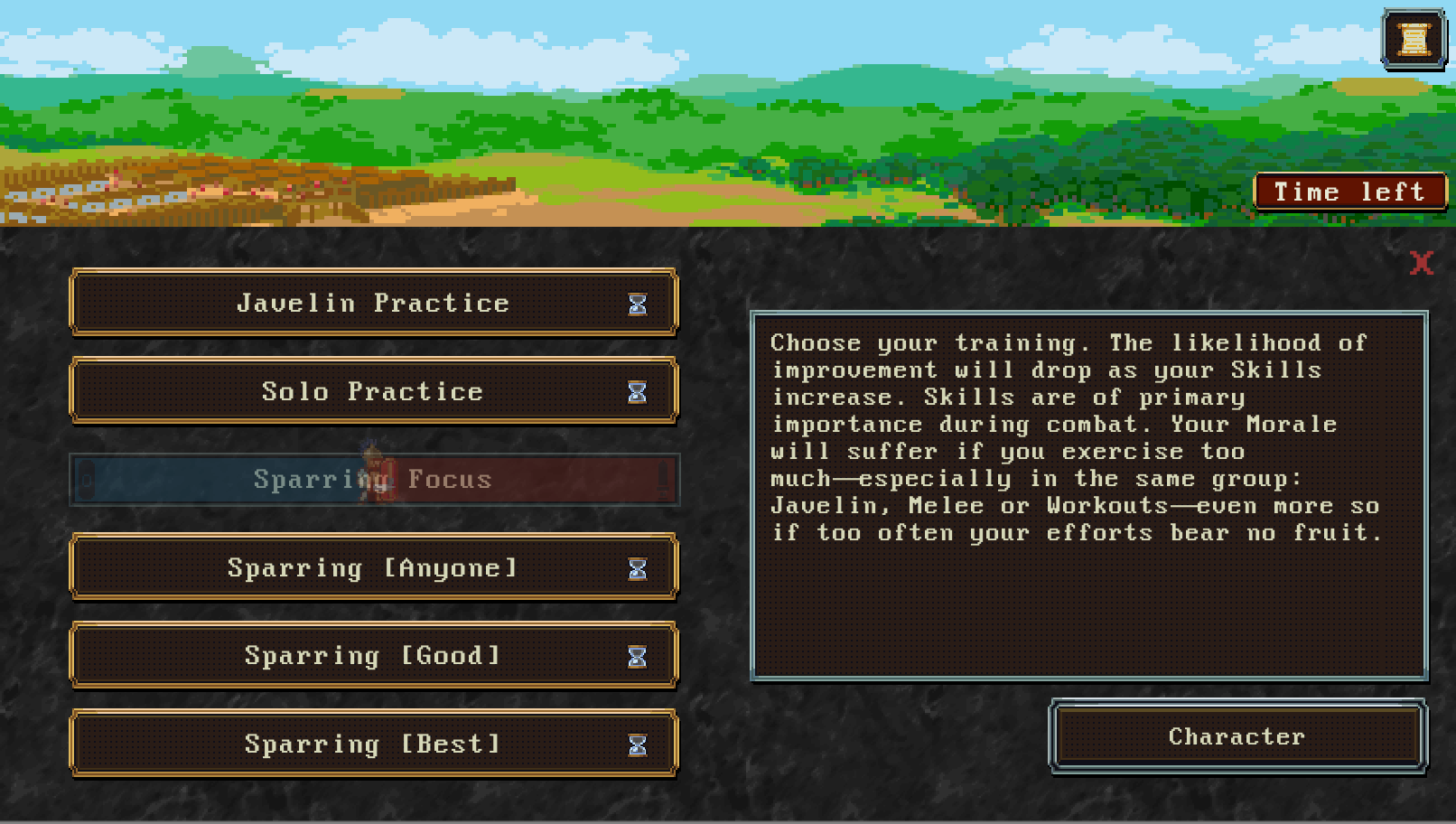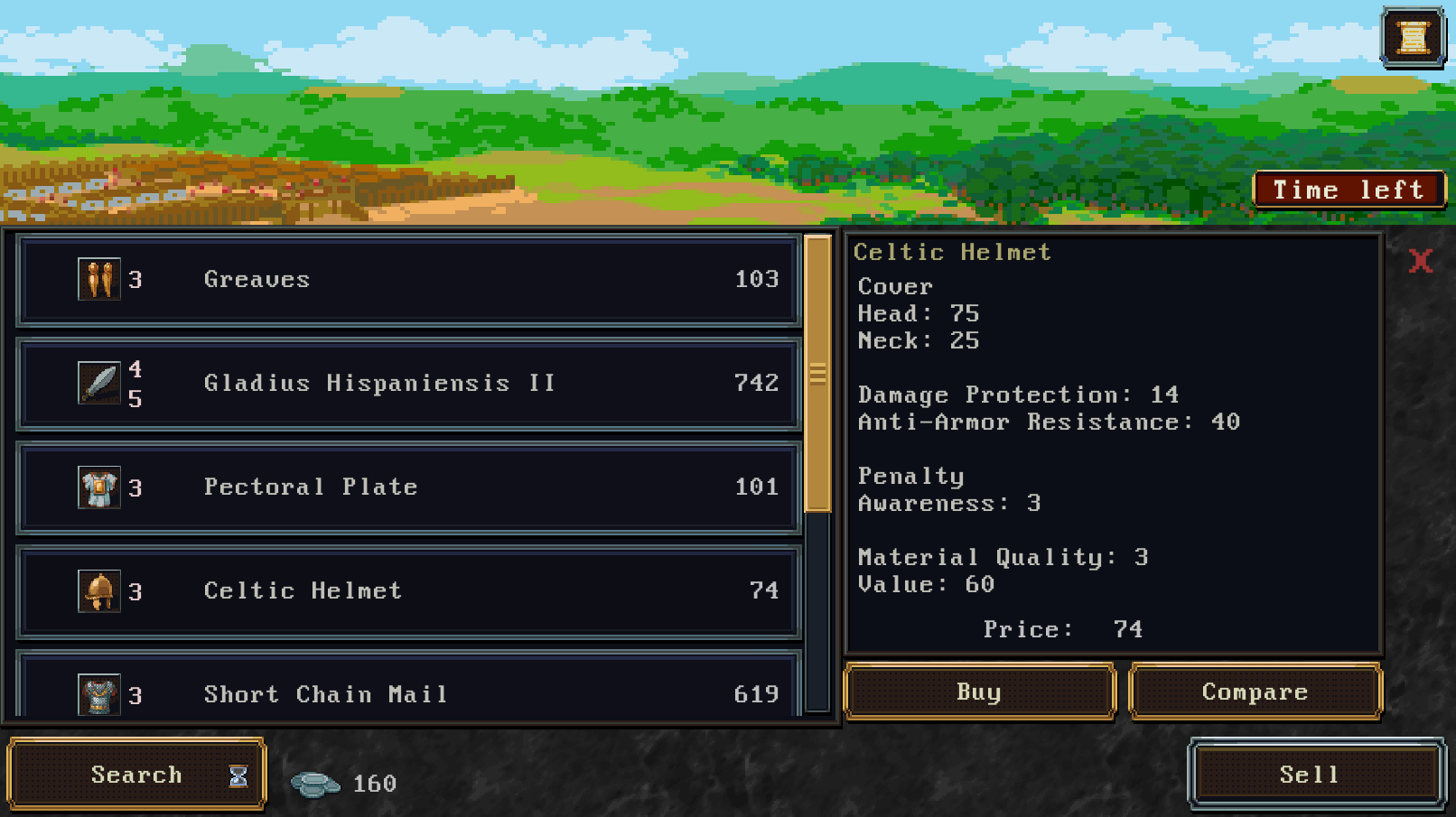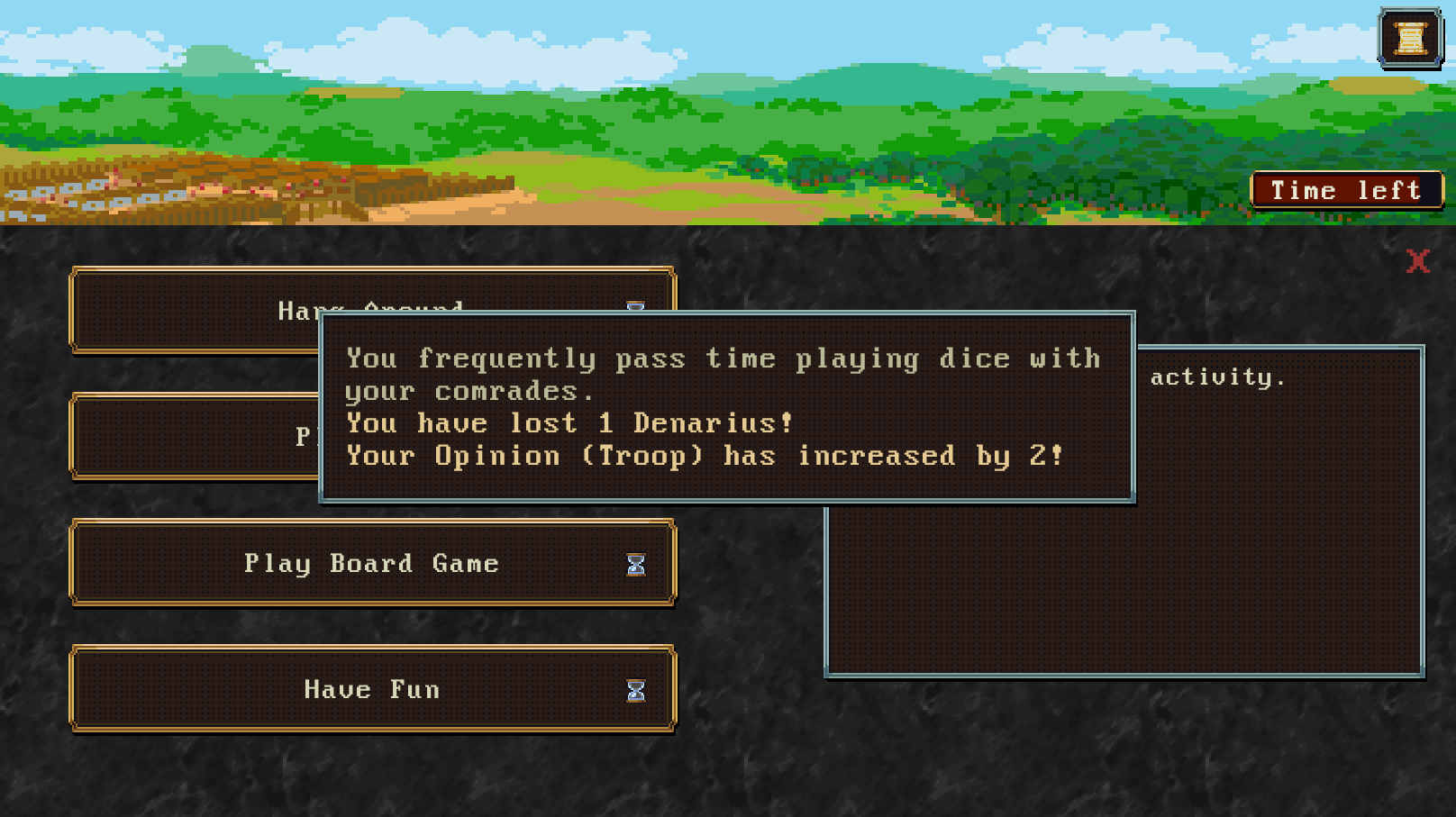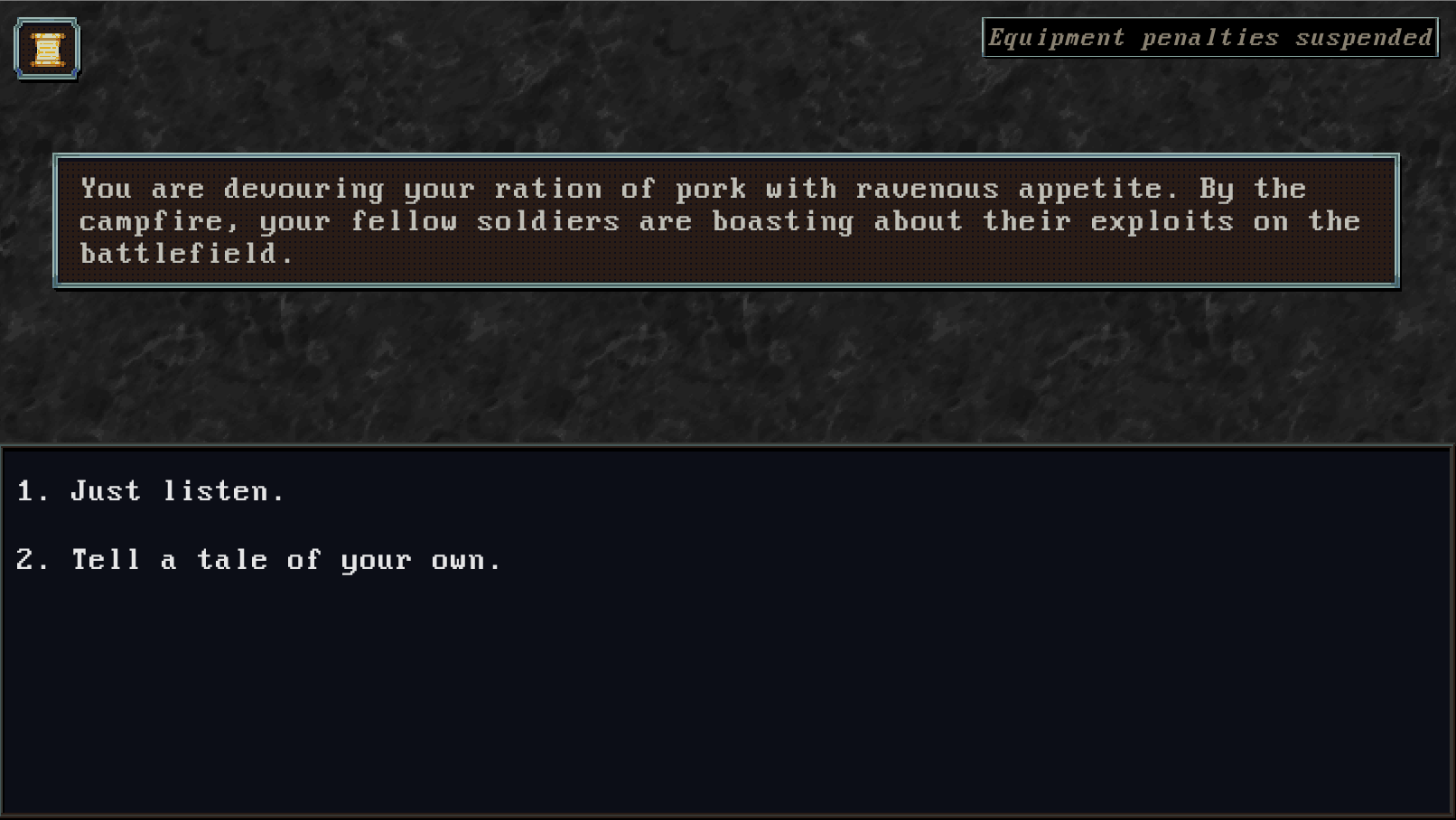 The campaigns and the main battles are heavily based on historical accounts.

Your stats are checked very frequently through the game. The higher the relevant stat(s), the better your chances, but each check has its own difficulty coefficient. For example, a check to avoid being left behind by your companions while crossing a swamp would be very easy, as you would have to do worse than all of them.
On the other hand, an Awareness check to hear a distant noise that all of your companions fail to perceive is very hard, and can be failed often even if your stat is good.

Combat keeps track of many variables, from Skills and Attributes to Stance, Attitude, Fatigue, Morale, Weapon Reach, Weapon Handiness, environmental conditions, etc.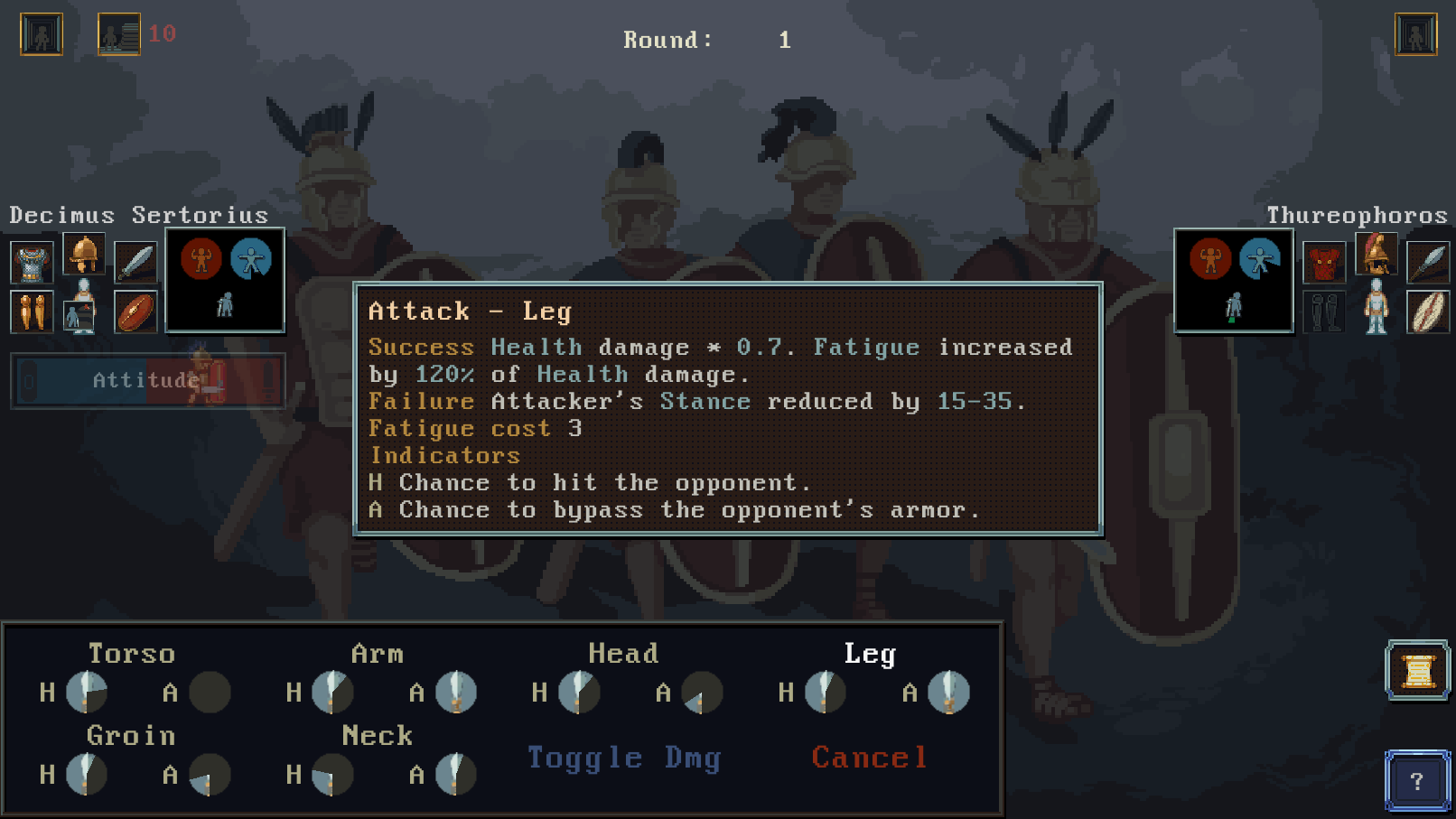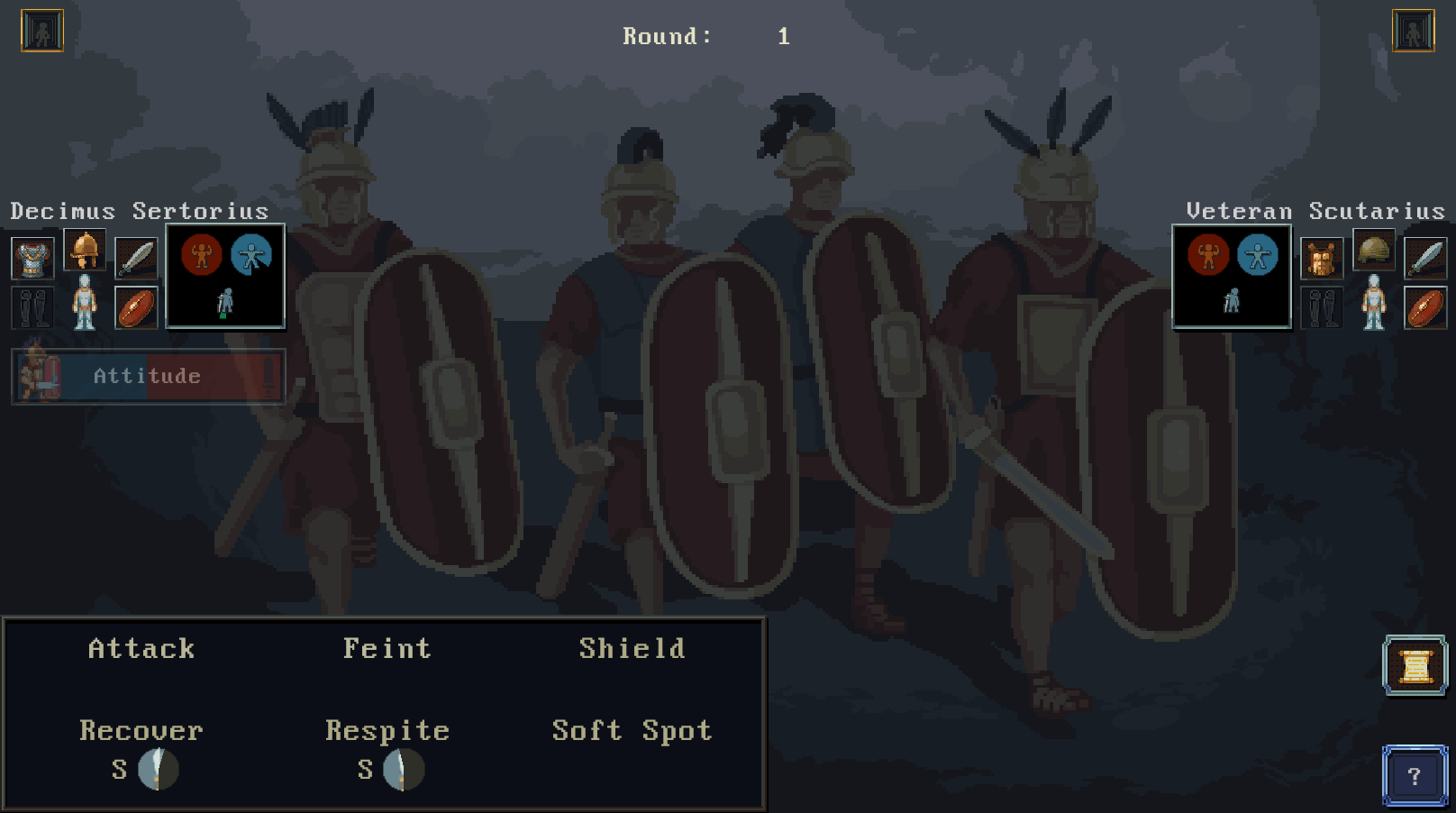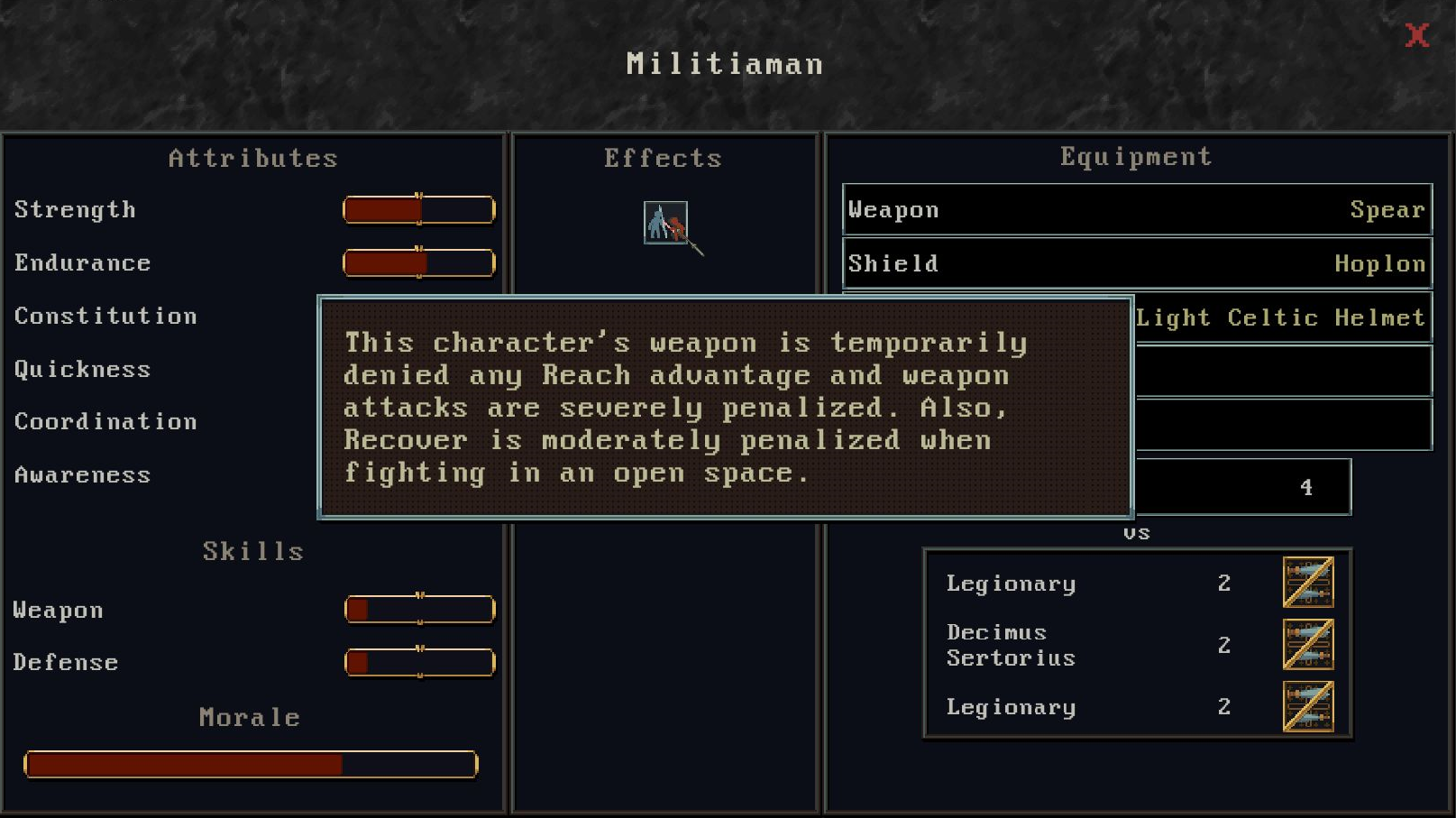 Permadeath is an important aspect of this game. Even though you get points to spend on future characters when your current legionary dies, it is much preferable to survive for as long as possible. The longer he survives, the more your character will change from a green recruit to an accomplished veteran.
Your choices will determine the difficulty level. A cautious style of play will dramatically improve your chances to survive. In general, the hardest fights are optional, though they are can be more rewarding.
The changelog for version 1.0 is here.