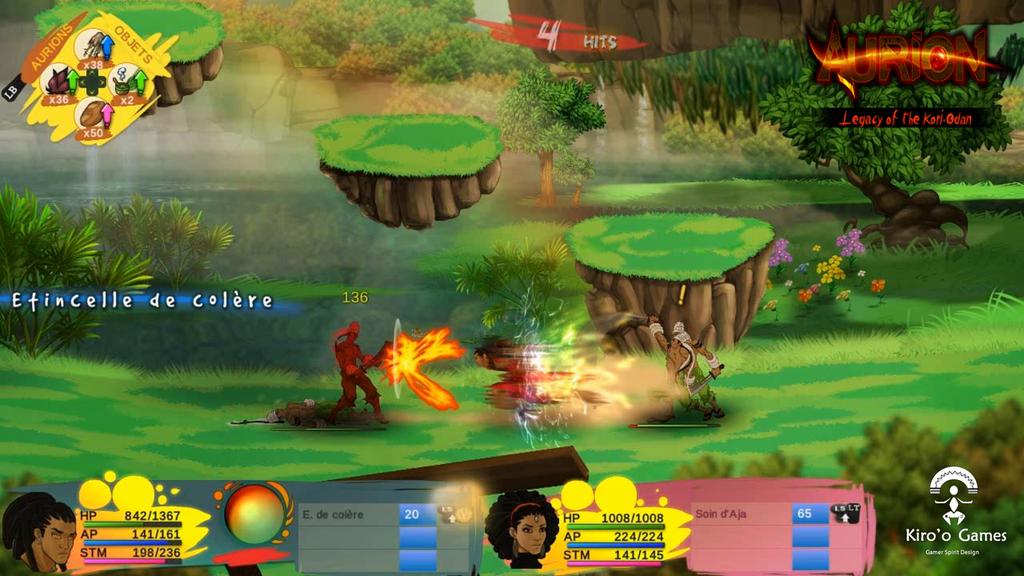 Aurion features hand-drawn and animated African-style graphics and a deep storyline which unfolds over 20 hours of action-packed gameplay which is filled with combat and combos.
Aurion's demo gives you a small view of what the final game will be. It will let you explore the prologue of the game and give you access (after the 1st boss) to a free zone where you can freely try the gameplay and fight another boss (if you are worth to try it).
Game's features
Aurion's gameplay is based on epic and strategic real-time combat. Our team really wanted to give you the feeling that you can do "everything" in your fighting mind. If you want to:



Do some skills in the air? try it !
Combine charge attack,
Aerial pursuit,
Aerial transformation,
Aerial pursuit + punch and kick, counter magic with magic ? TRY IT. Express your fighting inspiration.

"Unique" combat feeling: That's simple, our Boss's AI are not based on a routine pattern, but they feel like a real fighting game where they adapt to your strategy. You will never have the feeling to do the same fight against a great opponent.
Master the Aurionic transformation, gather your legacy, unlock devastating strikes with combos, and mix Aurions to create new combos.
If you have liked this demo, don't hesitate to vote for our game Aurion: Legacy of the Kori-Odan for the Upcoming game of the IndieDB Awards! Thanks!
Stay tuned for more news about the gamedev: