We announced a while ago that we were in the process of updating the graphics for Tribal Hero. There are a few motivations behind this goal. In this post, I hope to outline some of those changes.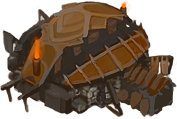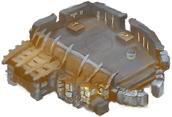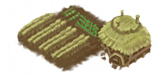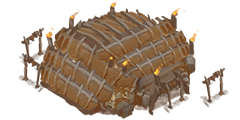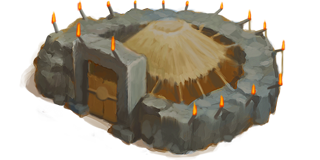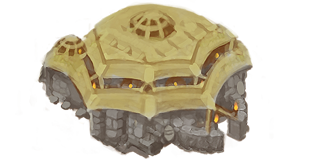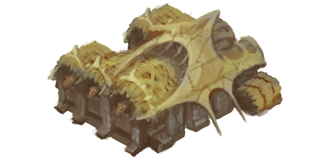 1. Adding deeper game mechanics by introducing variable size structures
In the game today, all structures occupy a single tile. This has made it a bit of a challenge when it comes to making some buildings have a higher "cost" associated with them since the only cost we can control is resources. By making structures larger, we now have a space cost that we can tap into in order to better balance the game. Players will need to decide whether building larger structures is worth it since space is limited.
2. Making additional use of our map
I've seen a lot of the other games in this genre and so far none have as fluent and flexible as a map. By introducing larger structures, we'll now be making even further use of the map system we've created. I've already listed above that space will be a new cost players have to consider but this will also impact other parts of the game such as how targeting works in the battle. We'll have more information about that in the future.
3. Getting ready for the asset store
One of the key choices we made for Tribal Hero since the start is choosing for it not to be pay-to-win. Almost every single competing game has seen this genre as a cash cow instead of as a legitimate gaming medium. What we plan to do in the future is create an asset store where players can purchase visual customizations for their city such as different style structures, statues and other items, different style for their troops, etc... Getting the improved graphics out first is necessary in order for us to create a successful asset store. We're even hoping to allow players to create assets and sell them in the store.
4. Higher level of detail for mobile devices
The new graphics are much larger than the current ones so you will be able to zoom in and get really personal with your city. What this also enables for us to do though is to make the game look really good on mobile devices which a native mobile app is something we'd like to release at some point.
And a quick preview
So here is where I am currently in the development: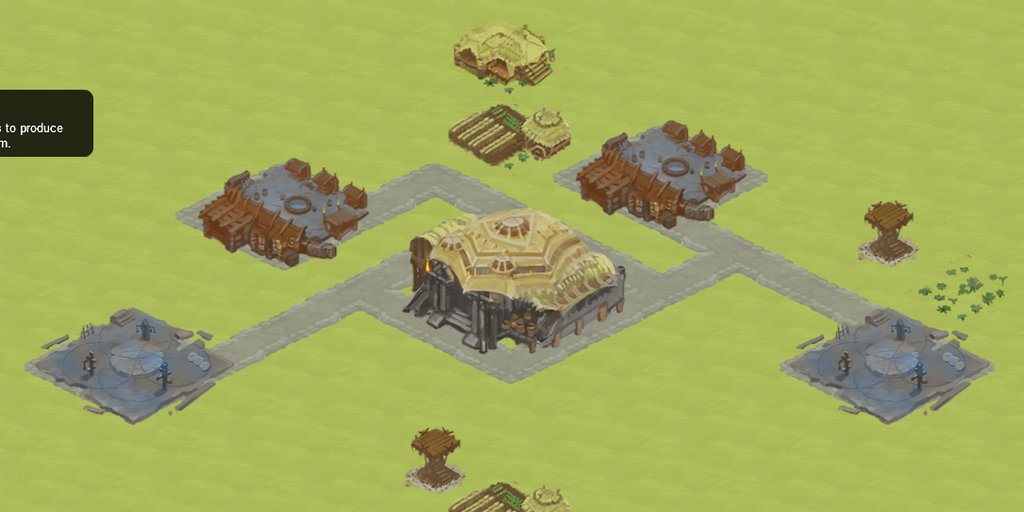 You can see there's still quite a bit in progress. The structures need shadows, the roads will look better by the time it's released since they won't show up underneath structures, the terrain needs some randomness, and the walls need to be added. However, the game is already fully playable with the multi-tile structures and so far it feels really great.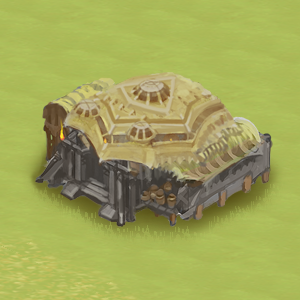 The new Town Center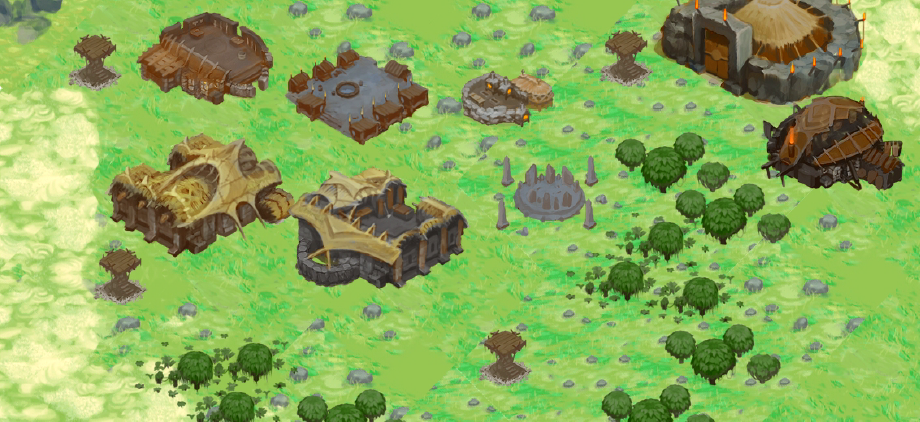 An artist rendition of the new art, in the actual game it will look even nicer when we're done with it!
For more images, checkout either our last news post or this gallery I've posted.
Our goal is to have the new graphics for the next reset, in a few months, and to open the store sometime after. You should still go play Tribal Hero today since the gameplay is still great and lots of people are already enjoying it.