Posted in Project Management | Oct 10, 2013 | by Michael Benda
It is now over a week since we presented Schein publicly in the Vienna City Hall. The last days were all busy with debriefing the event and planning our next steps accordingly. Now, after we got back to daily business, I want to share some of our impressions of the biggest gaming-event in Austria: The Game-City.
If you didn't get the chance to visit our booth, this is your opportunity to make up for it. I welcome you to our cosy alcove right between the Gaming Room and the FROG Conference Rooms. We wanted to create a booth that is comfortable and feels like home but still retains a certain degree of elegance. So we did the perfectly right thing to meet this goal: We salvaged our own living rooms.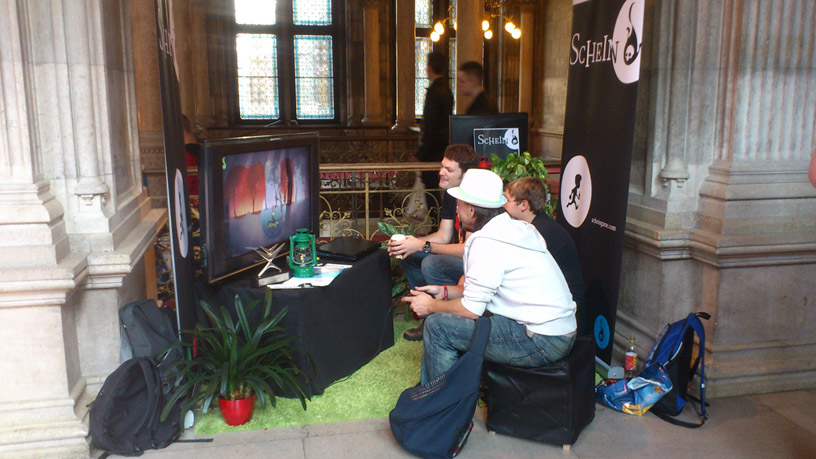 Our artist supplied us with table and carpet, the seats now again reside in the flat of our marketing manager and the TV and plants came from my own humble abode. Only the banners were freshly printed and specially purchased for the event … as were the pots for the plants …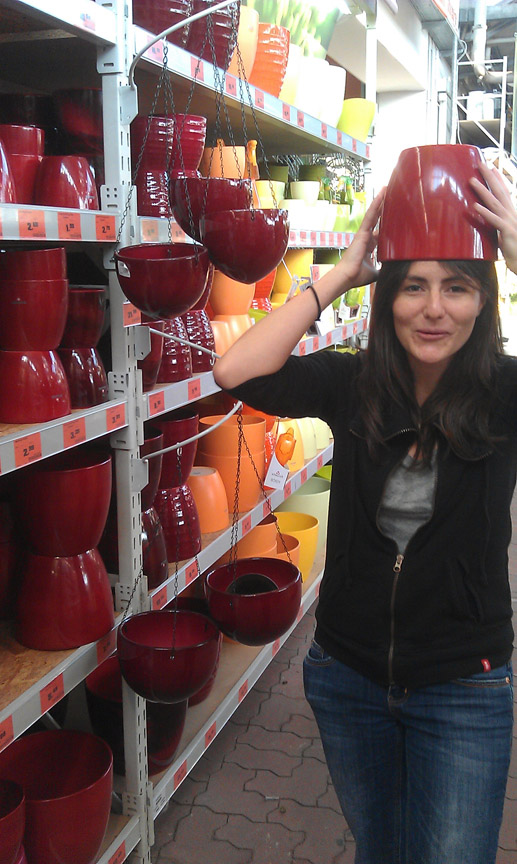 Dear marketing manager, this is a great picture. Don't you dare to take it out of this post ;)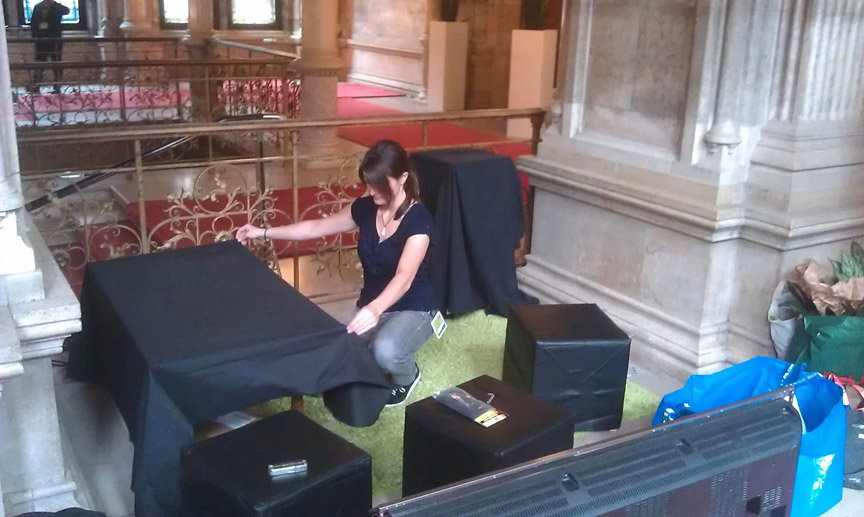 Construction was executed very seriously and accurately …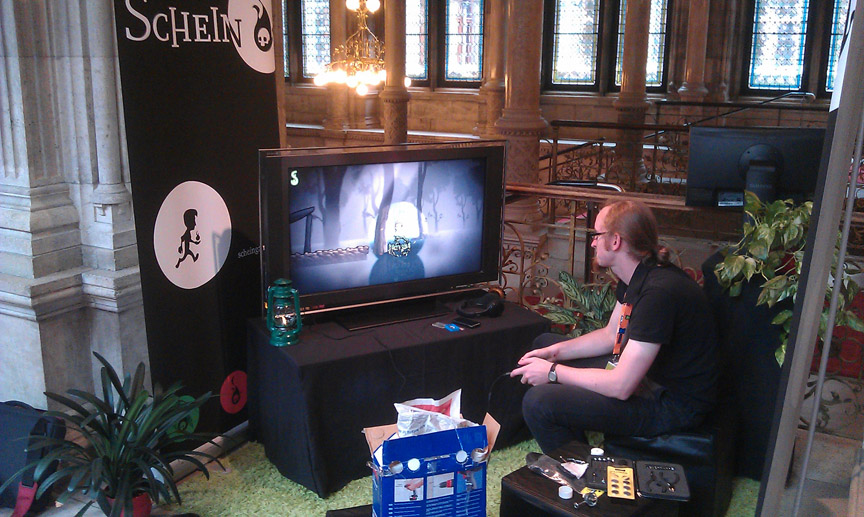 … still, one couldn't resist to play the Demo for the thousandth time …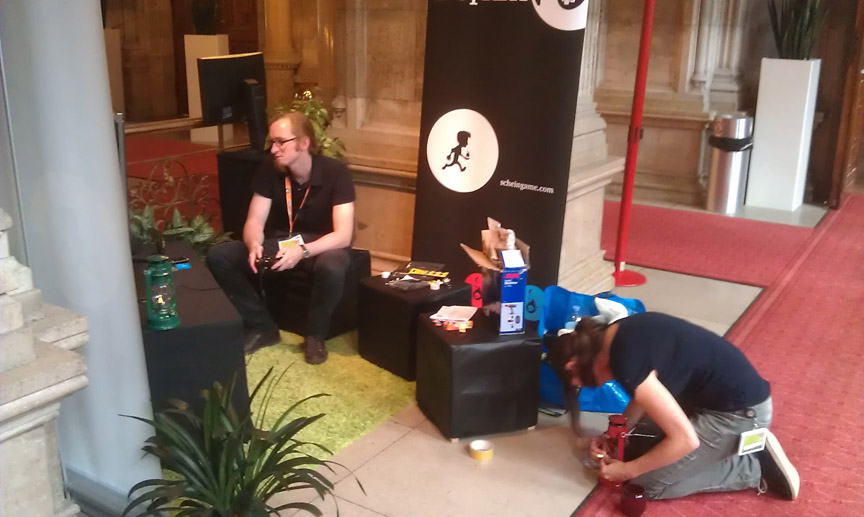 … while others were busily constructing and, more importantly, taking pictures
And I can't stress the fact enough how important a decent roll of paper towels is.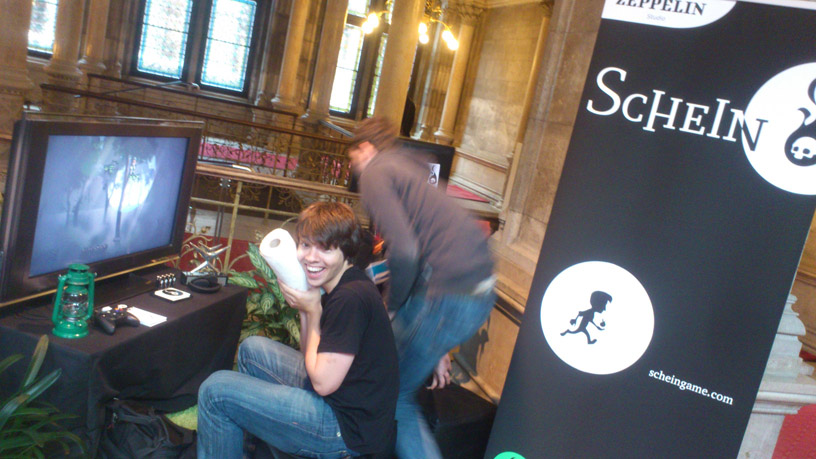 Our audience grew quickly as people stopped to get a glimpse of Schein and, if they got lucky, to give it a go right away on the big screen.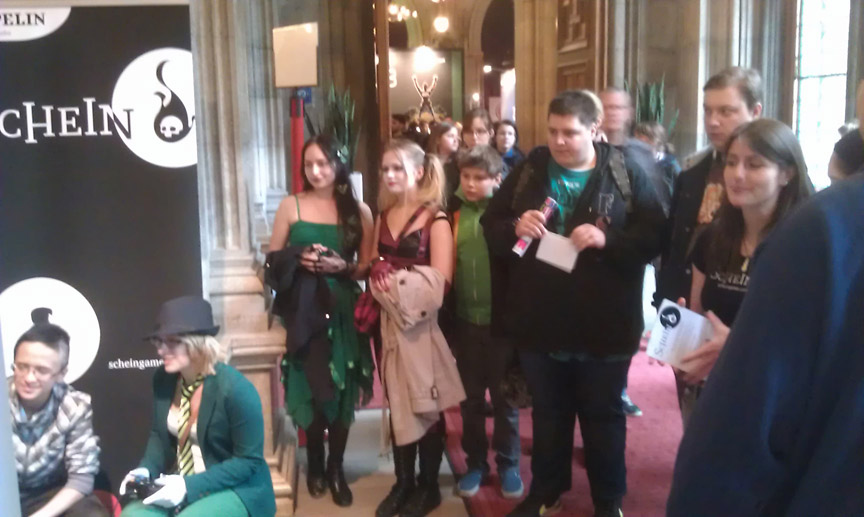 Although we are actively targeting gamers of older age, I was impressed about the impact Schein had on the younger audience. They too were intrigued by our unique gameplay and showed considerable skills in puzzle solving.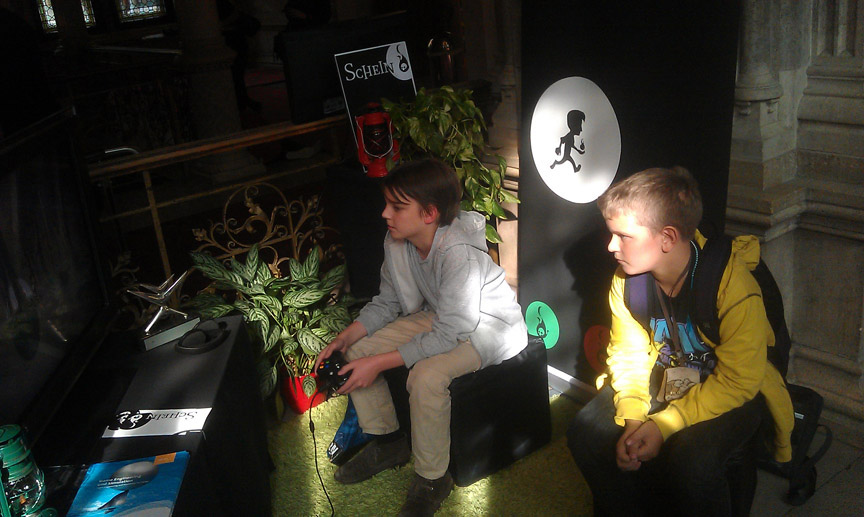 Myself, I had little time to wander through the marvellous halls of the Vienna City Hall filled with the newest advancements the game market had to offer.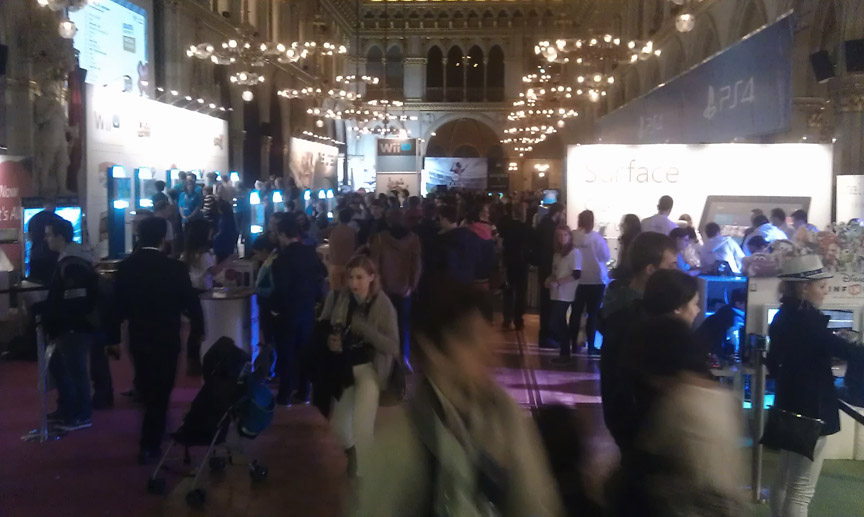 However I managed to get my hands on (or rather my head into) an Occulus Rift featuring a neat demo by Richard Kogelnig from Beltfed Interactive. It combines virtual reality with cutting edge input systems, but see for yourselves.
Closing, I really want so say, thank you! Thank you, to the whole Game City team for organizing it all, as well as to those who made it possible for Schein to be part of this great event. Thanks to the Schein team for sparing a huge part of their free time for our presence at the event. Thank you to all the people who played our demo, struggled at the most difficult parts and enjoyed the experience of Schein. Thank you for all your feedback and encouragement!