It's been a while coming, but the Iron Grip: Warlord team finally feels they have a product worth testing and we're turning to ModDB for help.
If you play games and you're willing to give constructive input into a game during the last phases of its development--well, let's just say that we want you! A penchant for the FPS and RTS genres is an added bonus, as well as the desire to blow things up and melt faces with extreme power, but they're not necessary.
Simply fill out our beta sign-up form and we will get back to you if we select you to participate.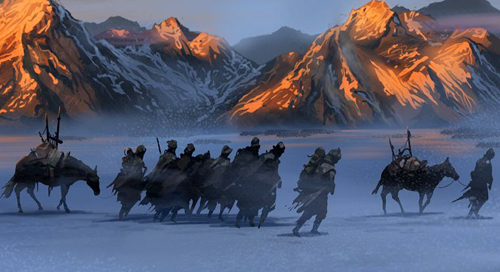 FREQUENTLY ASKED QUESTIONS



How will you be selecting people? What criteria are the applications being judged on?
Well, if I told you, that'd spoil the surprise. As a rule of thumb, more is better. Put effort into your application and we will put effort into reading it.


If you are from ModDB, I highly suggest telling us that in the optional section. We will be giving some priority to ModDB users who have followed our updates for a while.

Are there any age requirements, language requirements, system requirements, etc?
Be fluent in English and decent at articulating your thoughts. We don't care about your age, gender, or anything else. We want to know some facts, certainly, but we won't deny you for them.


Please note that we do not have a Linux or Apple copy, so you will need to be using Windows to test for us. Sorry!

The application refers to a forum account--do I have to register for Isotx.com?
Yes, you do, and we're sorry. Right now, in addition to the feedback forums being users only, the game's beta is being run through CrosuS for secure downloads. While we understand having to download software or signing up for an account is an extra burden, we have to extra careful in security for beta testing. Don't fret, though--the game will be standalone upon release!


Pssst, you can sign-up for Isotx forums right here. It takes just a minute and we will not sell your information or do anything with it.

How long will it take for my application to get a response?
You will not get a response if we do not choose you into the beta. This is simply due to the volume of applications we'll get--we're not able to individually reply and we're sorry.


As for the turnaround to be accept, that is probably a week or two. Right now the first closed beta section that was within our company just ended and the second one's invites are about to be sent out for friends, family and influential forum users. The beta these sign-ups are for will be stage three, so it will be coming in early October most likely.
Again, the link to sign-up is right here. I look forward to reviewing your applications.