Visit us at PAX!
I will be demoing the game at PAX! If you're going to the expo, be sure to swing by

75,000 Users
We've just surpassed 75k users. Wow!
Keys & Doors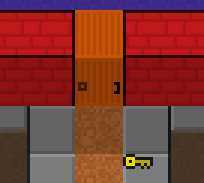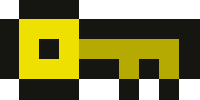 The keys & doors update is now live: There are now three different key/door pairs, and keys generated are unique to each city. You can give/trade players keys or have them autospawn. Use them to give only specific people in a city access to a building, or to make dungeons more interesting!
I have added one to the first dungeon, the Law Offices of LOL & LOL.
New Monsters: Game Reviewer & Dire Game Reviewer
He does not move quickly, but has lots of hp and is strong. There is a good strategy for taking him down, but I'll let you discover it ;)
New Dungeon
Psy has created a new dungeon -- check it out by using the new telepad in the dungeon area at Root.
Leveling
Based on player feedback and suggestions, I've added a new leveling system to the game. You'll notice an Exp Bar displayed next to your active item now:
You can gain experience points by:
Slay Lawyercats, Hipsters, and Slugs
Fight enemies in PvP arenas
Complete quests
Once you do, you will unlock items in the shop for each level:
v
New items and shop categories with new items are highlighted in green to make them easy to find.
Your health increases with every level!
New Swords

The red and blue sword do more damage!
Friend List
By popular demand, a basic friend list is now (finally) implemented. Mutual friends will be notified when each other join/quit the game, and if they're online, the name of the town they're currently located in.
For details, see this blog post.
Close Window Buttons
New build #744 adds close window buttons to Shop, Inventory, and Options:
REACTOR
I'm excited to announce that 8BitMMO has been accepted into REACTOR, a start-up accelerator program here in Seattle that empowers the next generation of talent and innovation in games and apps. I've been getting some quality mentoring, networking opportunities with other industry pros, and office space in their incubator lab.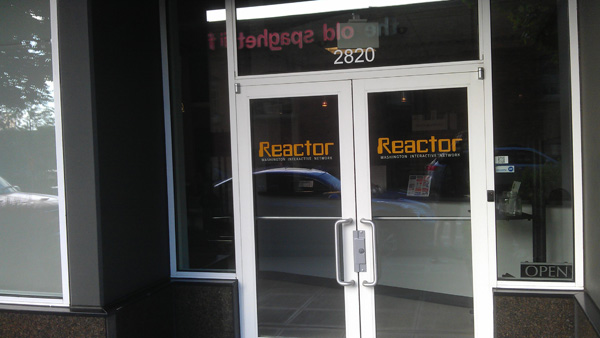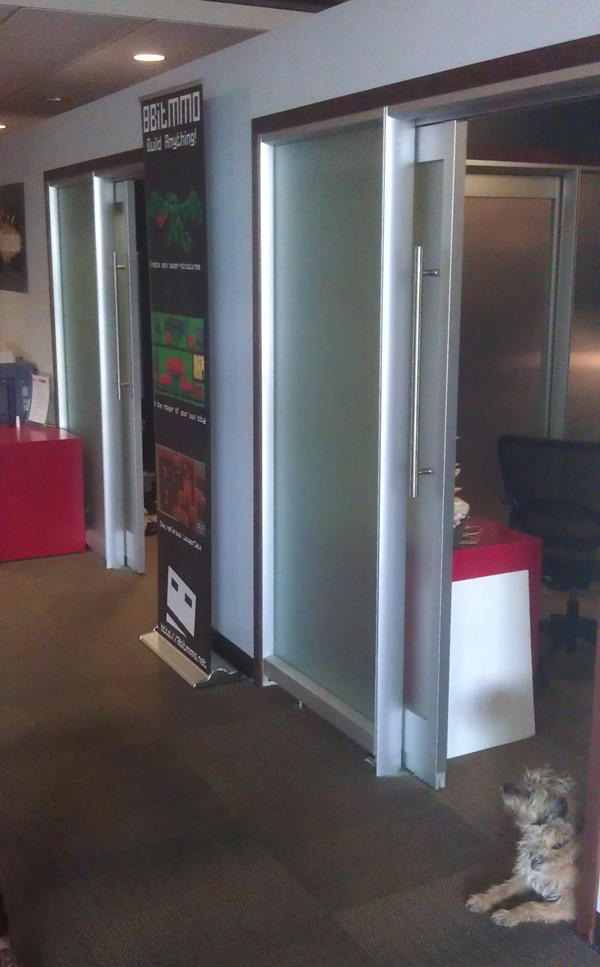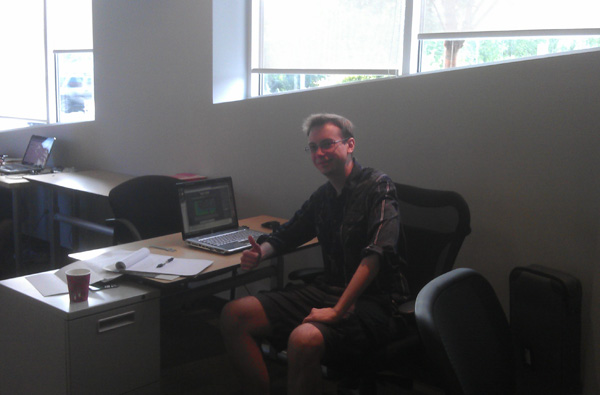 Director's Choice Award @ Indie Prize
We received a Director's Choice Award at Indie Prize!
Emote Support
I realized when wolfhoofs suggested it that I had never actually gotten around to adding emote support. (Oops

) So today I've added a /me command you can use to perform roleplay-type actions in chat.
Example:
/me adds emote support
would be broadcast as :
* Sim9 adds emote support
PublicPad
I've added a new telepad type, the Public Telepad.
With the public telepad, anyone can teleport to your telepad with a simple command. They do not need to be a member of the town (and in fact, the telepad doesn't even need to be placed in a town).
Fee Door
With a Fee Door, you can charge other players gold to open your door. You configure the amount with /feedoor fee . As the owner, you get to enter for free.
Read more about it in the blog.
New Playable Race: Potato
You can now play the game... as a potato! Yes, seriously. :P
Check out details here.
The Reward Block
At the end of dungeons (or mazes or whatever), drop a Reward Block to reward players for reaching the end. Their name will be recorded into the list of users who reached the block, along with a total count of how many players found it. If it's the first reward block from your account that they've used, they'll also receive 250 gold and 1 skill point!
Try to find all the reward blocks in-game! You can get a list of all of them, including their location coordinates with the command /rewardblocks
New Shirts
Play it Now
Well, that's it for now. Even more exciting news to come soon. As always, please follow along using one of the icons below for the latest updates, and click here to play the game!