ALPHA BUILD IMPRESSIONS
Planet Nomads had one shot at making the first impression and going through Youtube Let's Play videos, we will say it hit the mark. And we are incredibly happy to see that. Many thanks to all Youtubers who provided an accurate peak into Planet Nomads Alpha and helped spread the word. We've been chatting on streams and let us assure you it's unbelievably heart-warming to see people recognize Planet Nomads in the chat and even see some familiar names.

There were over 2000 Alpha-Tier backers prior to Alpha release on Thursday and over 300 more have joined since the release. People still considering the alpha access have until Friday to decide. After the timer on Planet Nomads web runs out, the alpha-tier closes for good (Friday afternoon).

OUR GREAT COMMUNITY AT WORK
Not only have we seen people play Planet Nomads, which is tremendously helpful in figuring out what works and what doesn't, but the Bug Reports on the forum are detailed and contain all the information for us to reproduce and fix the bugs. Besides that, people have been helping each other out with hot-fixes, and the Linux players even provided ready-made solutions to our devs, how bloody cool is that?
We've seen detailed creations, faster-than-light travel, we've seen good things and we've seen funny and not so funny glitches... and all that is good. We see people are playing the game, and there's hardly a better view for a game developer (or any creator really) than to see his creation being lived and experienced.

UPCOMING UPDATE & PATCHES
We have collected bugs on the forum, have fixed a few already (beacons switching off on their own, memory leaks, stacking of arced blocks and perma-strafing to name a few) and there are more we are working on right now. You can see the complete list of acknowledged bugs on the forum.

The first update of the Alpha version is coming next week and it will include fixes of the above mentioned bugs. A complete list of bugs will be covered in the changelog next week.

We are incredibly happy to announce that the most pressing issues with physics, like "skidding" vehicles, bouncing and "wobbling", lights screwing up suspensions and the rotor blocks/hinges not always on their best behavior, will be greatly improved. And by greatly we mean nearly entirely. This is a huge win for Planet Nomads, since we have been tinkering with physics in the past several months going from stable, to sometimes wacky, to massively screwed by lights, all the time trying different settings, block weights, wheel power, suspension toughness and banging the table. It seems we have find the perfect combination of them. We'll see next week when you get your hands on it.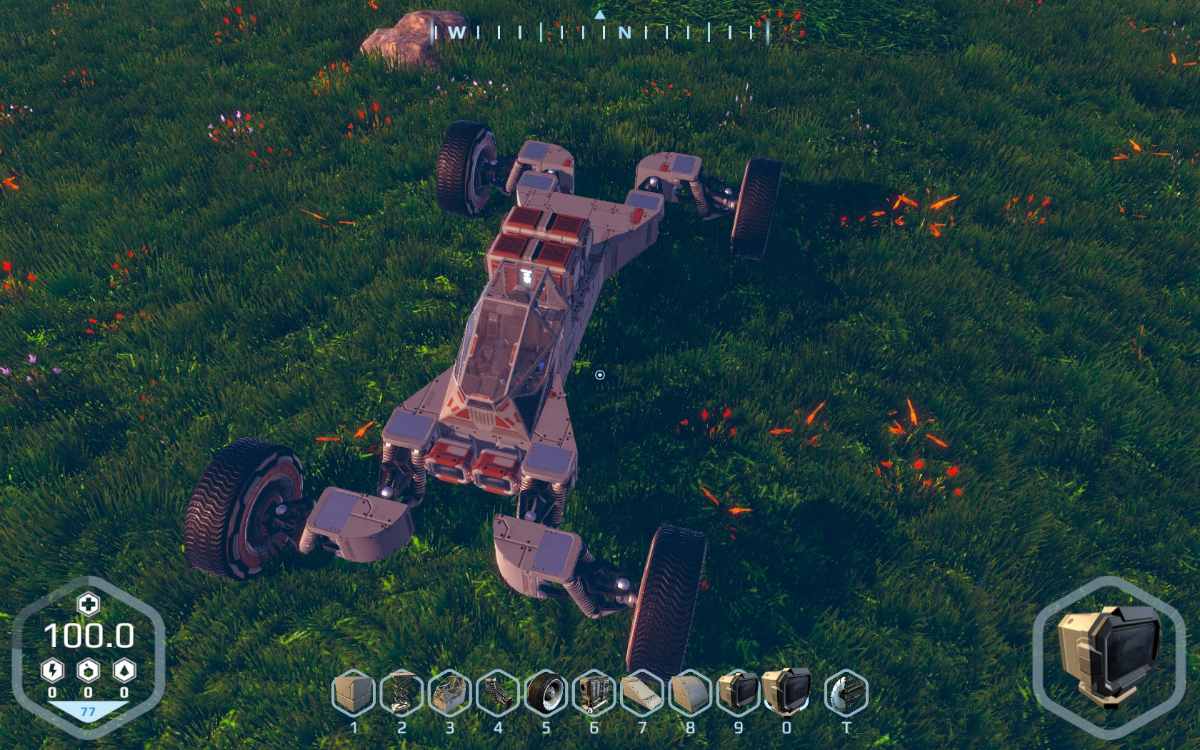 VERY STABLE ALPHA
To our big surprise, we've seen complaints about how stable the alpha version is. We suppose it was surprising to some people, in today's era of Early Access games. Call us old-fashioned, but this is how we approach game development. Again we wanted Planet Nomads to make a good impression, but that's not the main issue. The thing with hacking together lots of features for the sake of having them and promising yourself to polish them and make them work as intended later down the road is that this approach usually doesn't work. The code gets complex, any retroactive changes affect things you wouldn't expect them to and when the nightmare starts, it never ends. Martin D., the spiritual father of our Sandy engine, has experienced this the most with the Android version of Overkill 2 and I'm sure he never wants to go through that again.

We are in for the long run with Planet Nomads. So when we are working on it six months or a year from now, growing the game, we can still be as effective as we have been so far, and the game will perform as expected. In the long run, it should make us all happy.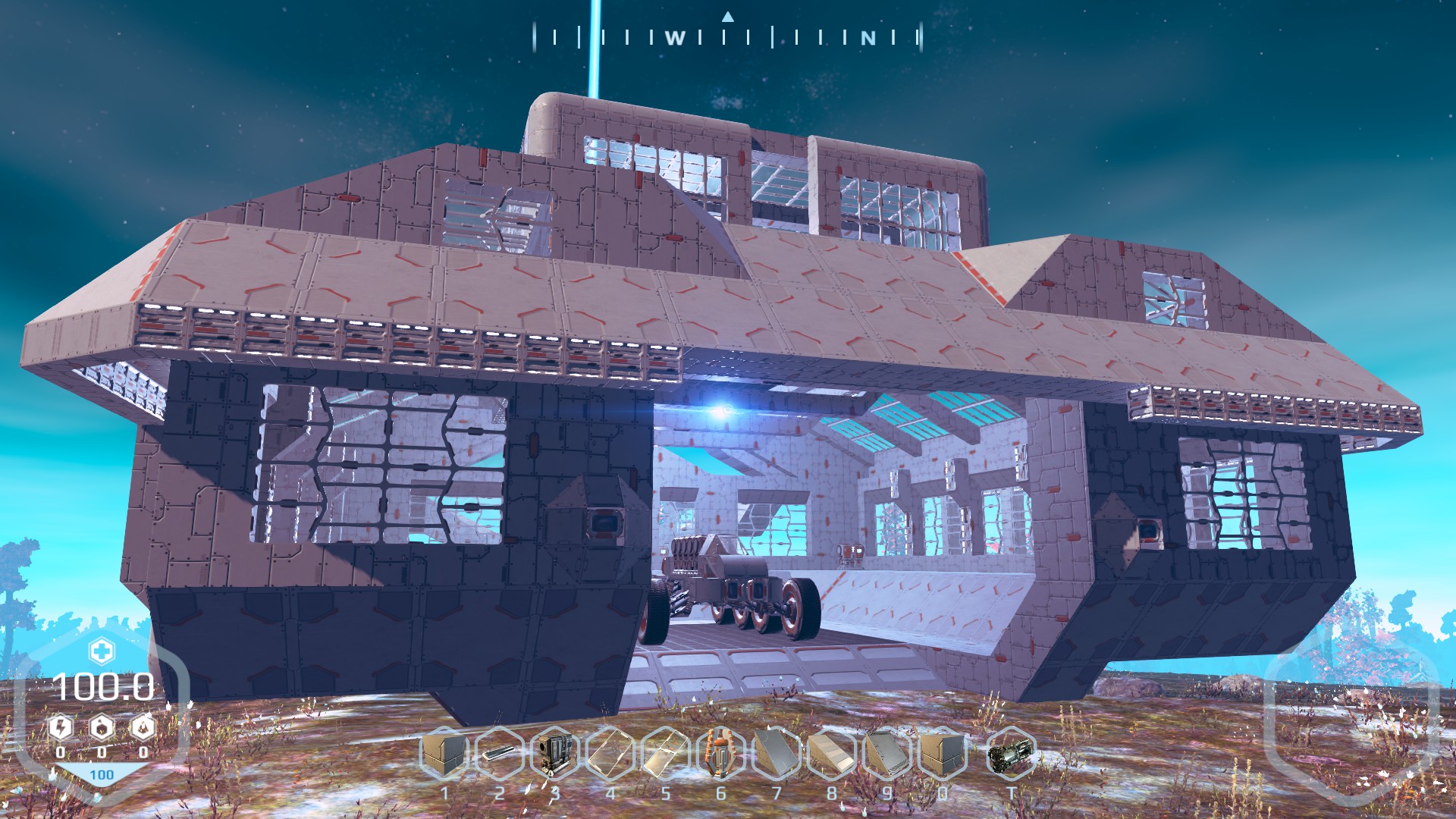 HOW DOES THE ALPHA PLANET CURRENTLY LOOK LIKE?
This is the planet you will be exploring. 64 kilometers in diameter, procedurally generated with 11 biomes spread evenly from pole to pole and blending between each other with natural transitions.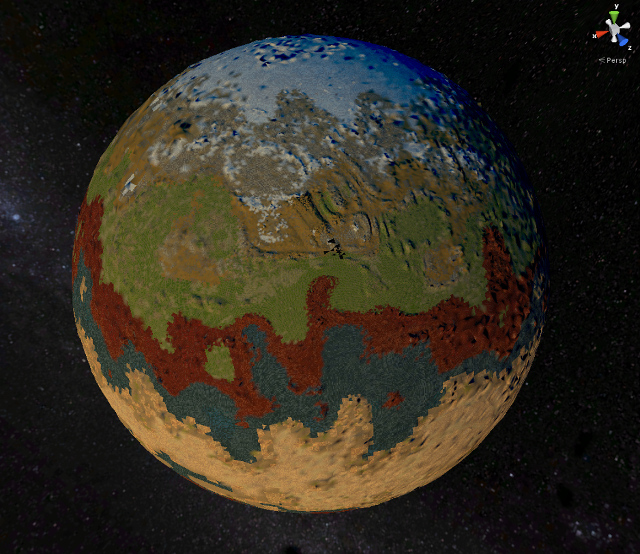 This is how it looks on the surface.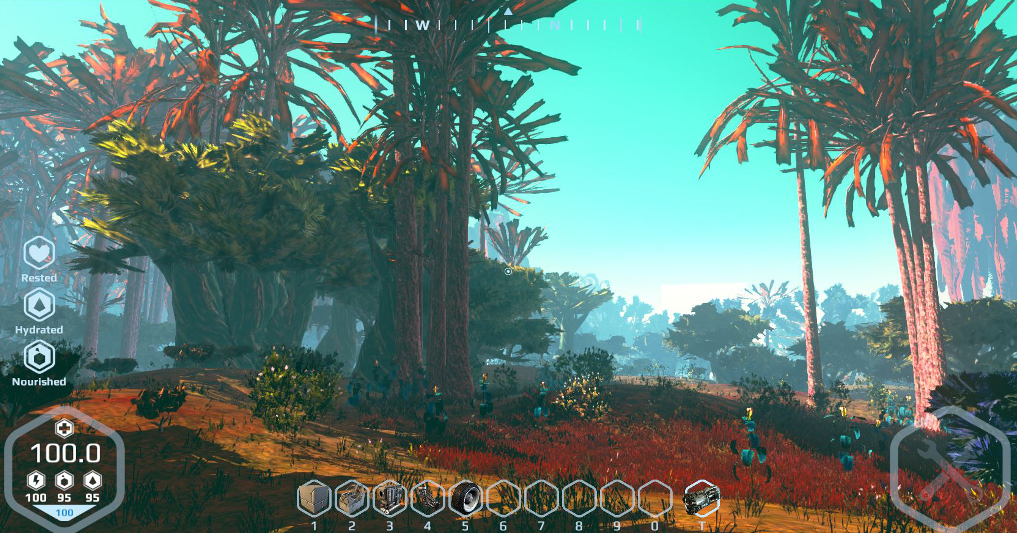 And once you get there, you can start building things right away. Dig underground bases, design vehicles and take them for a spin.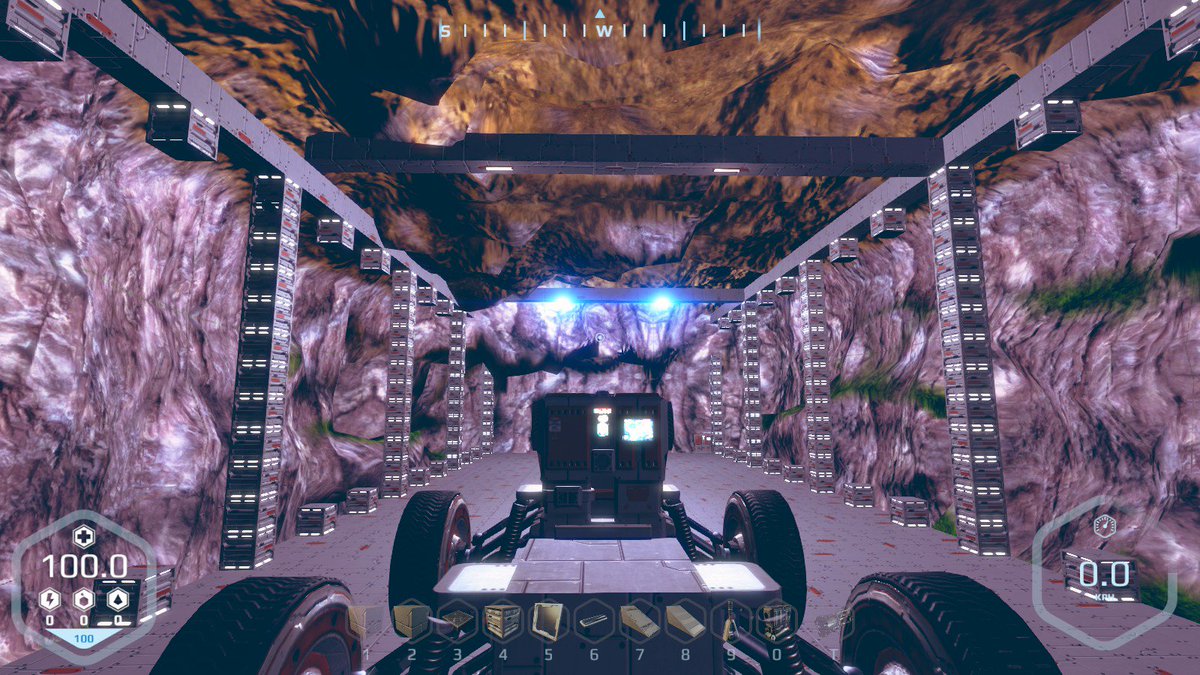 Is exploring alien planets something you wanna do? Don't miss your chance to get on board the alpha. Afterwards it closes for good, and the next path for Planet Nomads begins - to have the Early Access version, publicly available to all, which will include survival mode with mining, crafting and wildlife fighting. Coming Q1 2017.

Thanks for reading.
Craneballs
#bd081c no-repeat scroll 3px 50% / 14px 14px; position: absolute; opacity: 1; z-index: 8675309; display: none; cursor: pointer; top: 748px; left: 20px;">Save