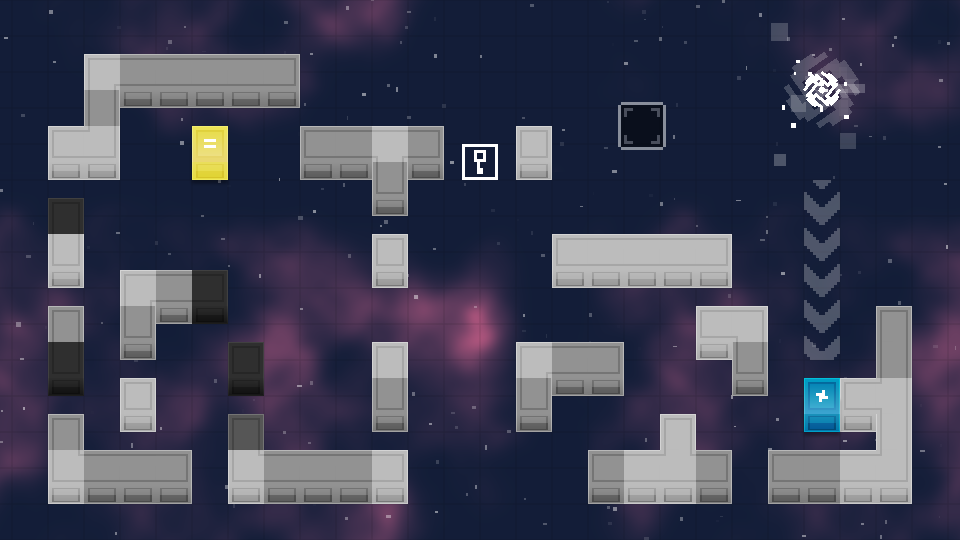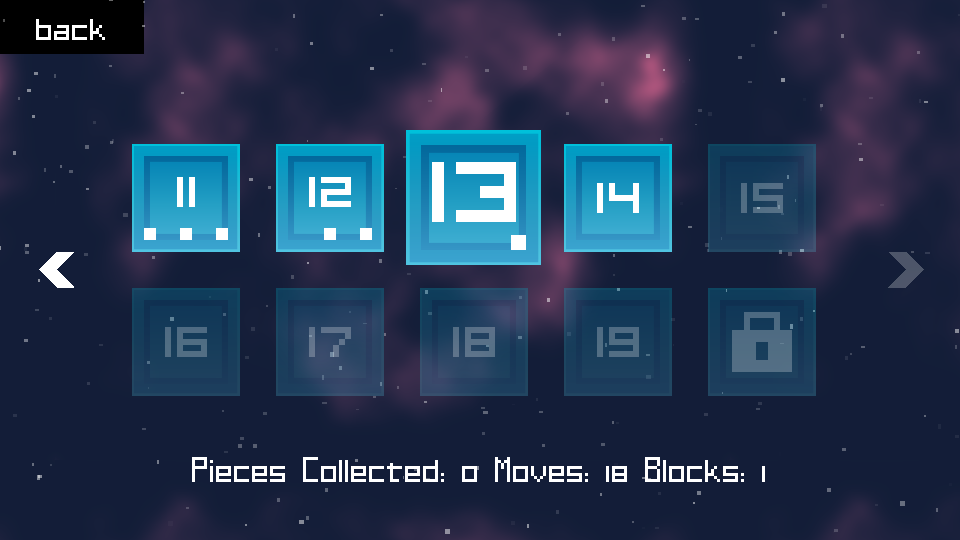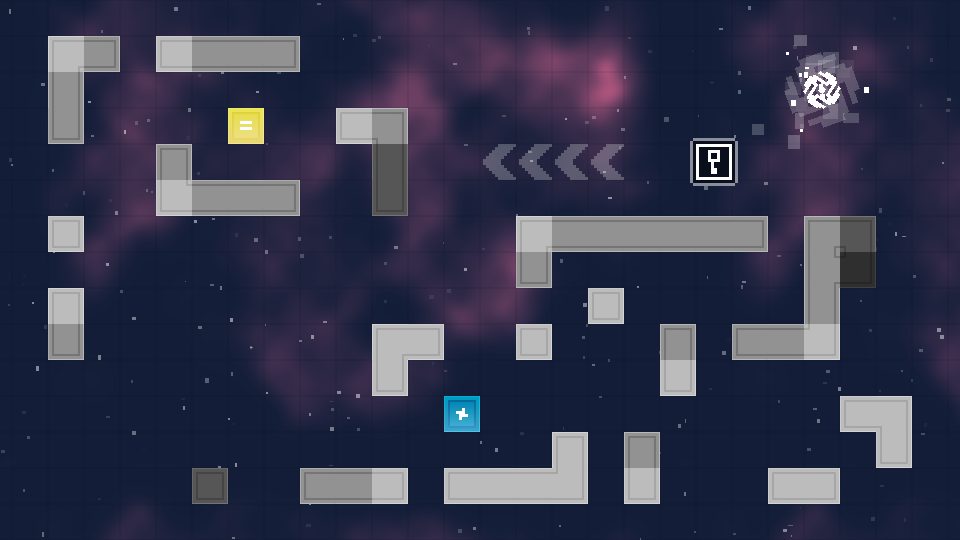 63 Little Pieces is an atmospheric block sliding puzzle game with a shooting mechanic, to destroy walls, in order to build a path to lead one or several blocks to the goal. Slide, fire, destroy blocks, collect collectibles, hit switches and manage the other blocks movements.
Will you be able to piece it back together?

The final game will consist of 60 or so levels. Each level contains 3 distinct puzzle challenges:
Collect the collectible; reach the goal in as less moves and less destruction as possible.
Originally created in 48 hours for Ludum Dare 41 in 2018, as a mix between Puzzle and Shoot'em Up mechanics. Things moved nicely but, gameplay wise, there was little to no puzzle action at all. It was only after the jam I put real thought into the project and have been working on it ever since.

With real thought put into the puzzles, I started tinkering around with what I had and started to making conclusions on how the game should proceed from that point. I didn't want to have an one and done puzzle solving mechanic nor a 3 star rating system. With that said, each puzzle is now build upon 3 distinctive objectives: Collect the collectible, reach the goal with as less moves as possible and reach the goal with as less destruction as possible. Some levels can even be finished without achieving any of those objectives.
From Ludum Dare 41 to Now (Early Access):
From the 13 unpolished presented levels there are now 18 puzzles with 3 challenges each, awaiting your cunning eye.
Graphics were upgraded (still work in progress) from the still included pixelated black & white sprites (so if you're into that 1 bit sort of retro visual thing - it's still there) to a coloured 2.5 or 2D top down view.
Although repetitive, the silent background is now filled with one music track.
Narrative is still in "draft mode"; it is fully implemented but not presented to the player yet.
The project now includes XBOX 360 controller support.
Many bugs and half baked mechanics fixed (since it was a prototype).
Right now my main focus is on building the levels.

Early Access applies to Windows and OUYA, if you still have one it can be sideloaded and played there.
Also considering bringing it to Linux, but no promises.
Stay inside, stay safe, and have fun!
Happy Children's Day!