Dear Earthling Friends,

In recent months we realized that since Terraforming Earth is the first roguelike puzzle platformer ever, it doesn't have an established audience yet. As we were pondering in a recent update, careful thinking and planning while being chased is a very challenging and unique experience. This is made possible by our innovative level designer AI. We believe these kinds of dynamic experiences will be the future of gaming and we are ahead of the curve. We might also very well be mistaken: thinking in fight-or-flight mode might be a bad idea and only interesting to a very niche audience. At any rate, we would love to find out which one is the case and for that, we need to involve more players.

Because of this, we are halving the base price of Terraforming Earth for the duration of Early Access.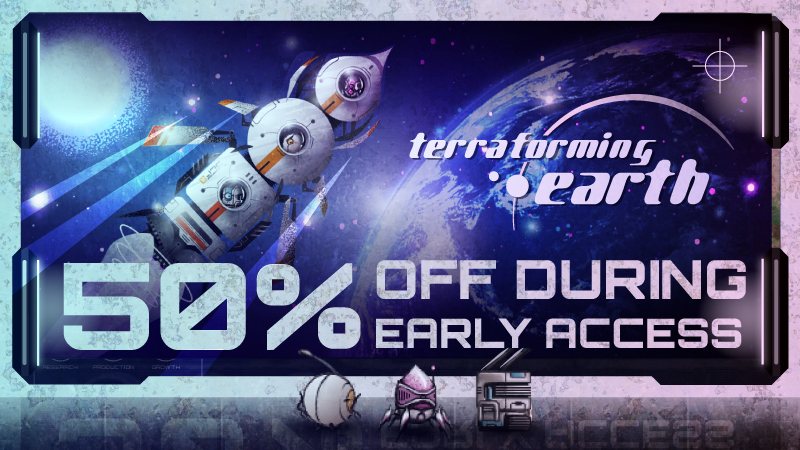 We still believe that we have assessed the value of the game correctly, early player feedback seems to back this up. As we are adding more content during Early Access, this value only increases over time. When we transition out of Early Access so like in August, we are planning to revert back to the original pricing.

For those of you who have supported the project at the full price: we are sorry. By supporting us earlier, you got a worse deal. Your enthusiastic feedback so far suggests that you have got your money's worth in fun puzzling experiences, so hopefully you don't mind that much. We still would like to honour your contribution by including your name in the Credits in the "Early Backers" section. Please send a mail to andras@terraforming.earth to let us know how exactly you'd like to be credited. Thank you so much for your early support!

For those of you who are considering picking up the game: thanks so much for sticking around and expressing interest in Terraforming Earth. We hope this offer will convince you to give the game a shot. Let us know either way.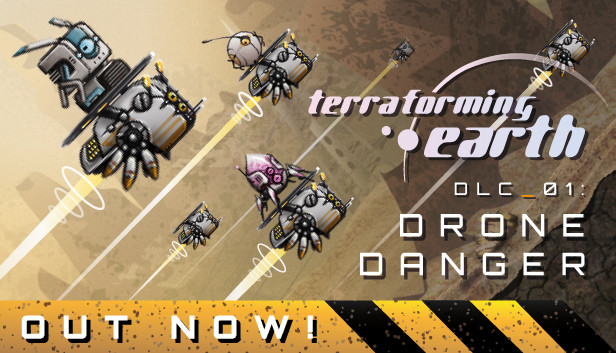 So yo then man what's cooking anyway?
We came out with the first mini-DLC slash major update in March: Drone Danger introduced several new ways to die! In the same spirit, we are working on a bunch of new obstacles and yet more ways to blow up in the form of different kinds of Turrets. The fun thing about these is that the level designer AI is throwing these new things next to the old stuff in crazy ways, which results in a lot of surprising situations. Expect the Turret Update to come out during May or early June.
Harsh conditions! (Warning, Turret visuals placeholders. They'll be pretty, I am certain)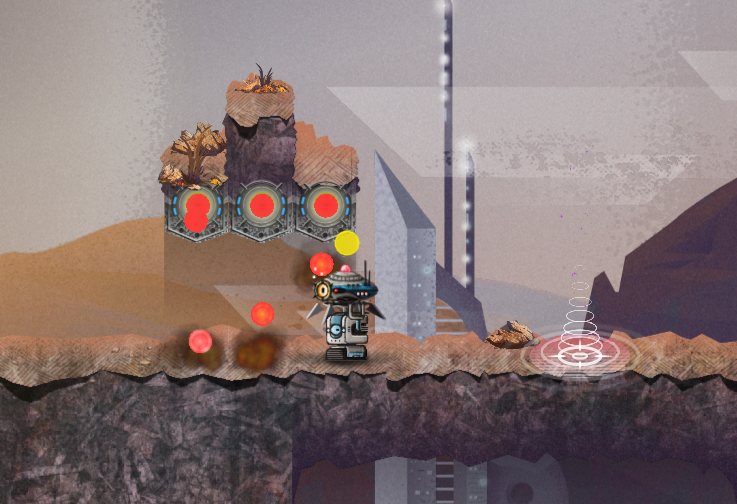 And wait until you see the Turret Bots. As usual, foes are also friends; they help you solve certain obstacles. Turrets can be exploited to overcome a bunch of new situations. New puzzles!
While I'm fooling around with new mechanics, our environment designer Timi and art director Csabi have been working on enriching the environments with countless props and objects, to really bring home the point that you are on the deserted Earth (instead of a random barren planet). Expect the Environment Update to hit your Steam library in April so in like a week! :)
Here's a sneak peek: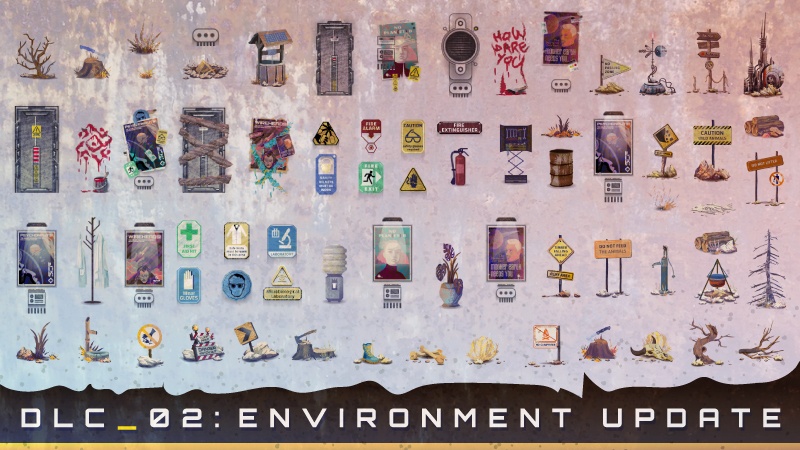 After the Turrets, who knows? Teleporters? Force fields? Moar dakka? Just wait and see. We have enough cash to work on this game until August, so until then you can expect a bunch of crazy things even if we don't sell a single copy. If you'd like to see us keep going for more, go and support us by picking up a copy of Terraforming Earth on Steam and telling all your friends about it too ;)! (Oh yeah, play it with your friends over Steam Remote Play, it's awesome and safe)
Thanks for your attention,
Andras (Lost Robots)