Hi there!
Terraforming Earth is a puzzle platformer that started out as a pet project in 2012. Recently I quit my job to work on it full time. The original version used Tio Aimar's royalty-free platformer packs (loosely inspired by Kenney's packs). This is what it looked like.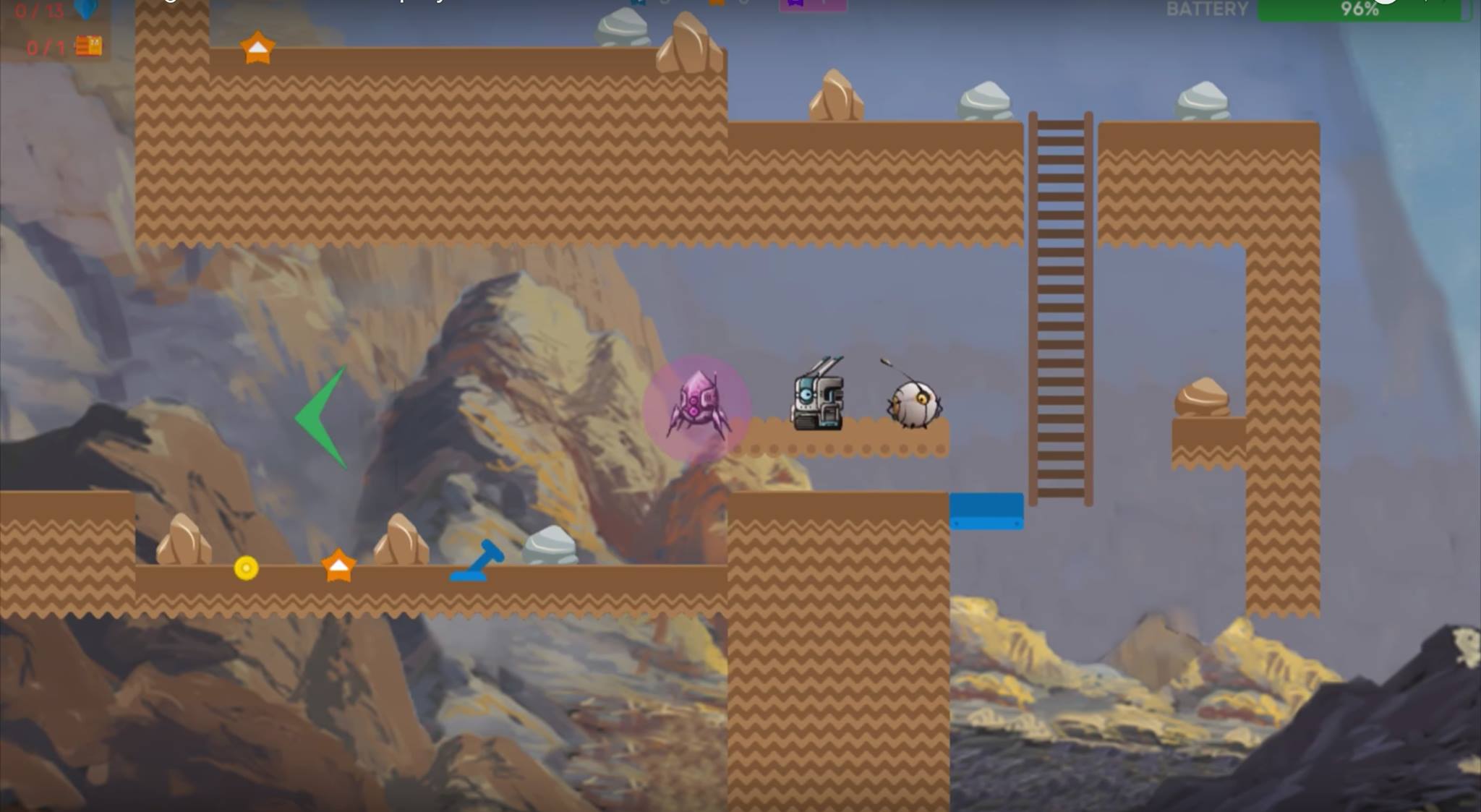 Three months ago I started working with Csaba Kalman (of Noppa Design). We decided to go for a flat look instead of the popular pixel-art style. We were inspired by titles such as Monument Valley, Alto and Journey. They employ simple geometric shapes and beautiful color palettes. This is what Csaba's first brain dump looked like.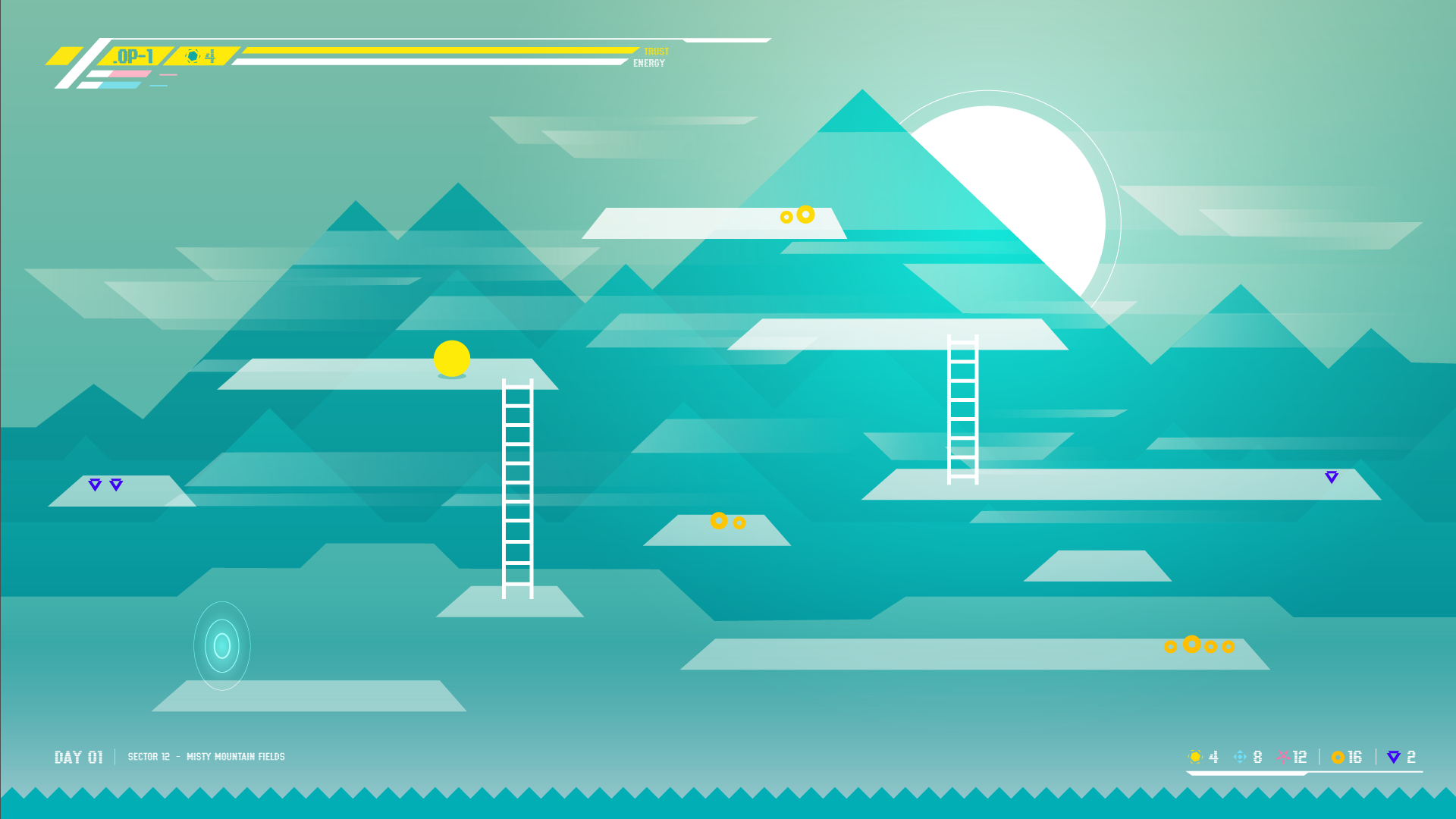 This looks great, although not a complete system yet. We also felt that we were taking a step back from the theme. The game is called Terraforming Earth, not Terraforming XANABU, after all:) Back to the drawing board Csaba went: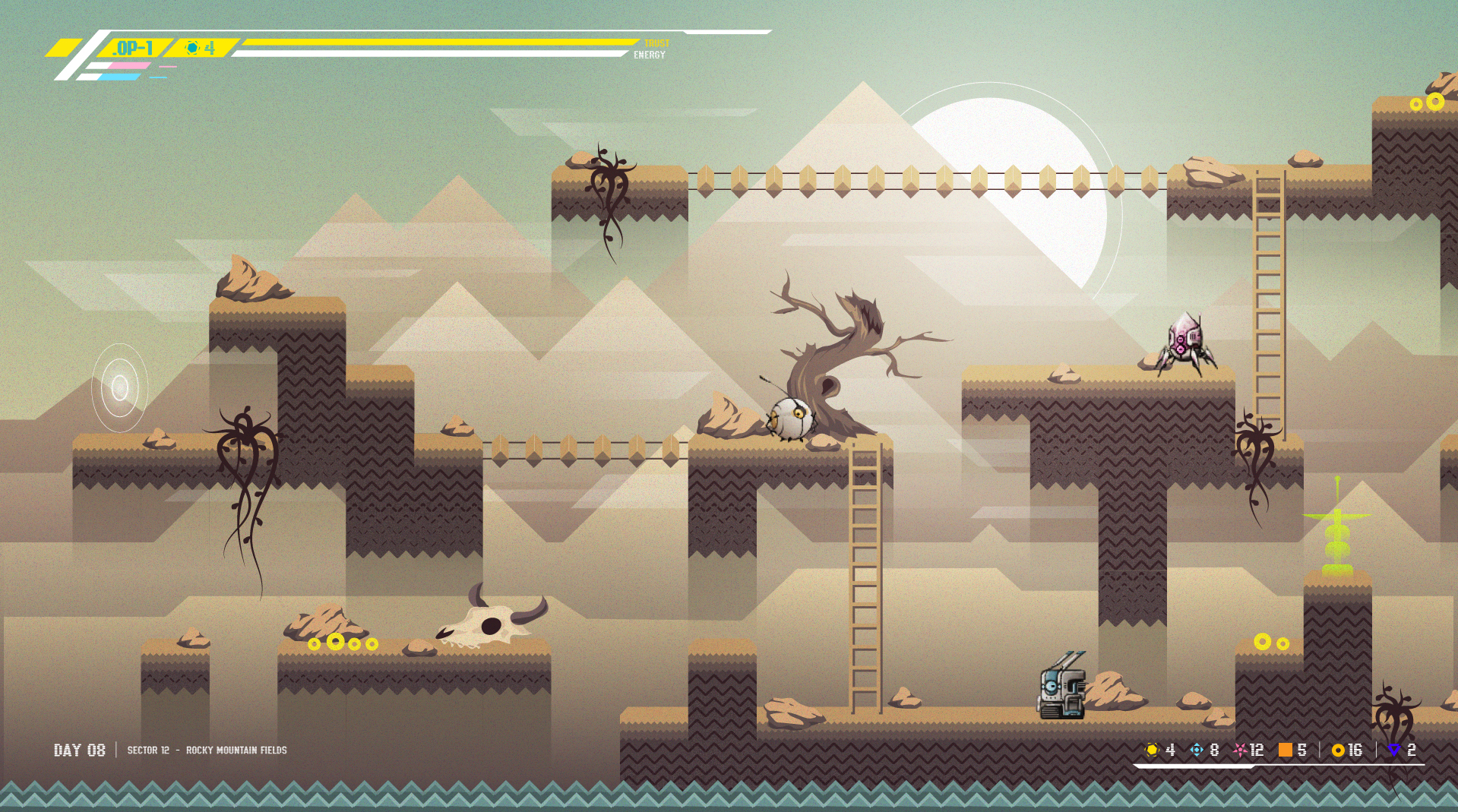 Aaaah, I can see the earth on Earth.
The game is procedurally generated, so it would have been very difficult to break away from a rectangular grid. However, grids and right-angles are not very pleasing to most human eyes, so we wondered if we could obscure the grid. Also our eyes got tired of the repetition of the wavy ground texture.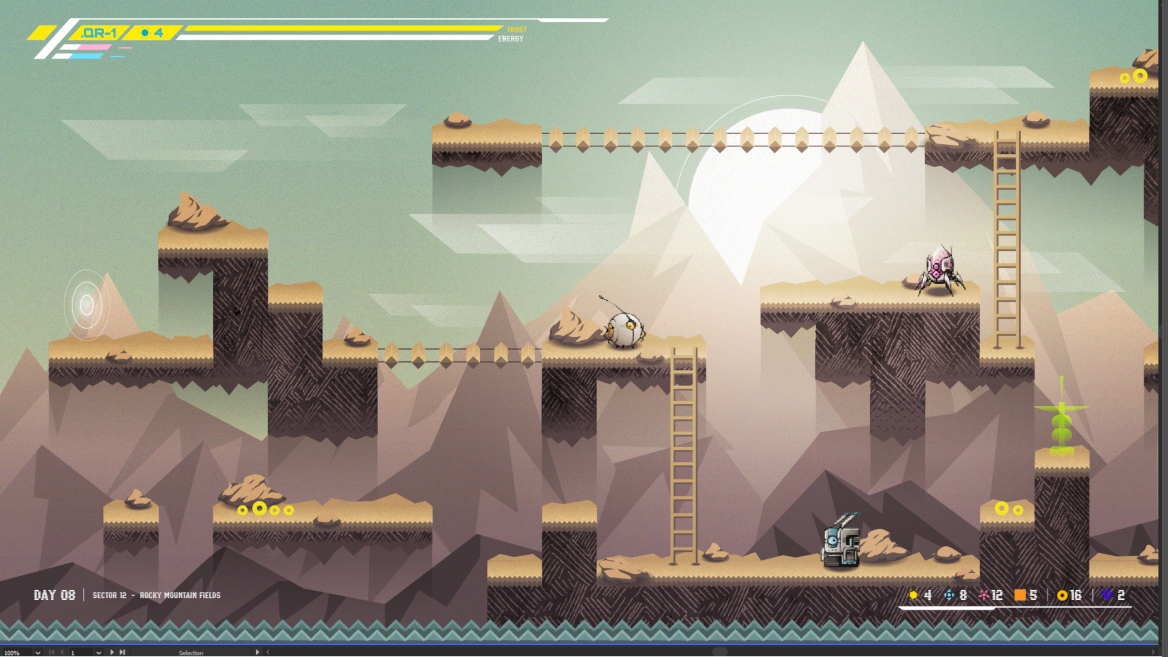 Haha! Much fewer right-angles here. We decided to mask out the ground and use a beautiful texture instead of a strictly repeating pattern.
Still there are some vertical and horizontal lines, let's do away with them completely!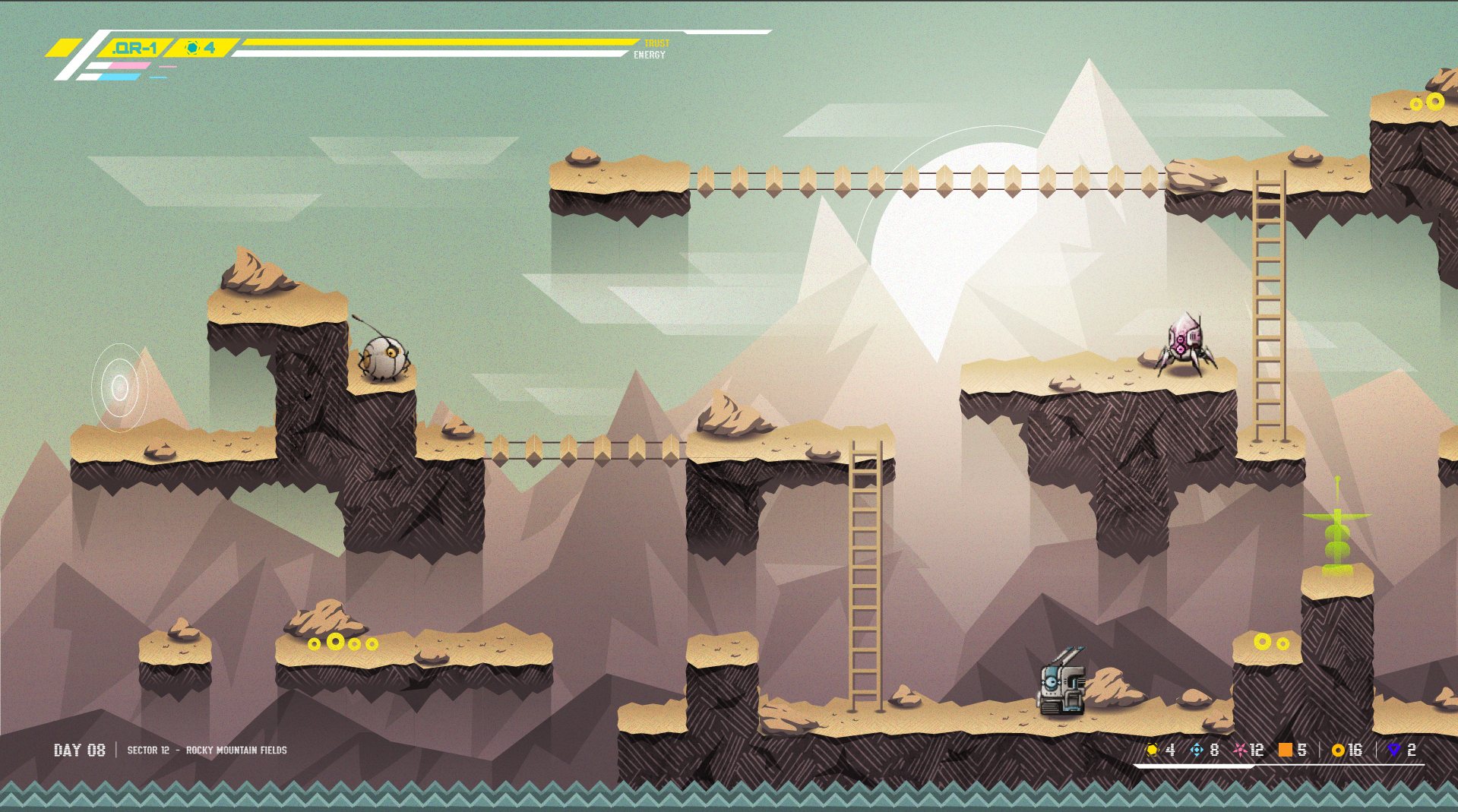 Now the ground tiles have sides and the runway on top of it have rough edges. This still looks blocky, but now the blocks look like they were carved out of actual physical material. Much more organic.
Next step: background.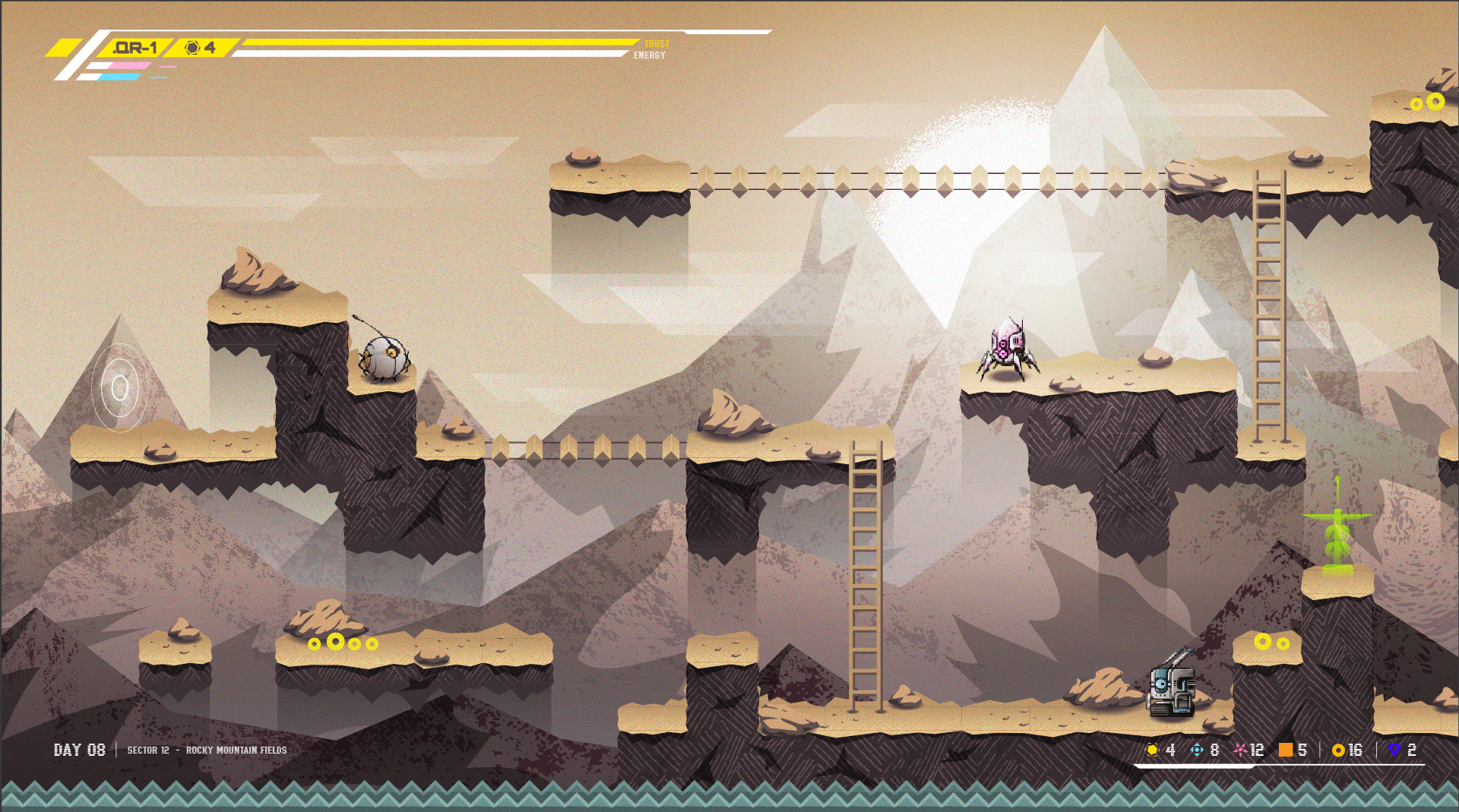 Much more detail, much more dirt.
We feel pretty good about this iteration, so I started to implement the system in actual code. The demo is freely playable until January, so come get your hands on the demo on our Discord: Discord.gg It's also a great place to get notified when we are ready with the visual changes. Also, you can still have a ton of impact on the future of the game!


Thanks for reading!