What's happening in the background?
Dev Diary 05
Hi all :)
We're still staying in the graphics-animation section today, and we'll show you some thinking behind background proposals. Adel, our graphics designer, thought out 4 final proposals for level background in a green, crystal environment.
background proposal 1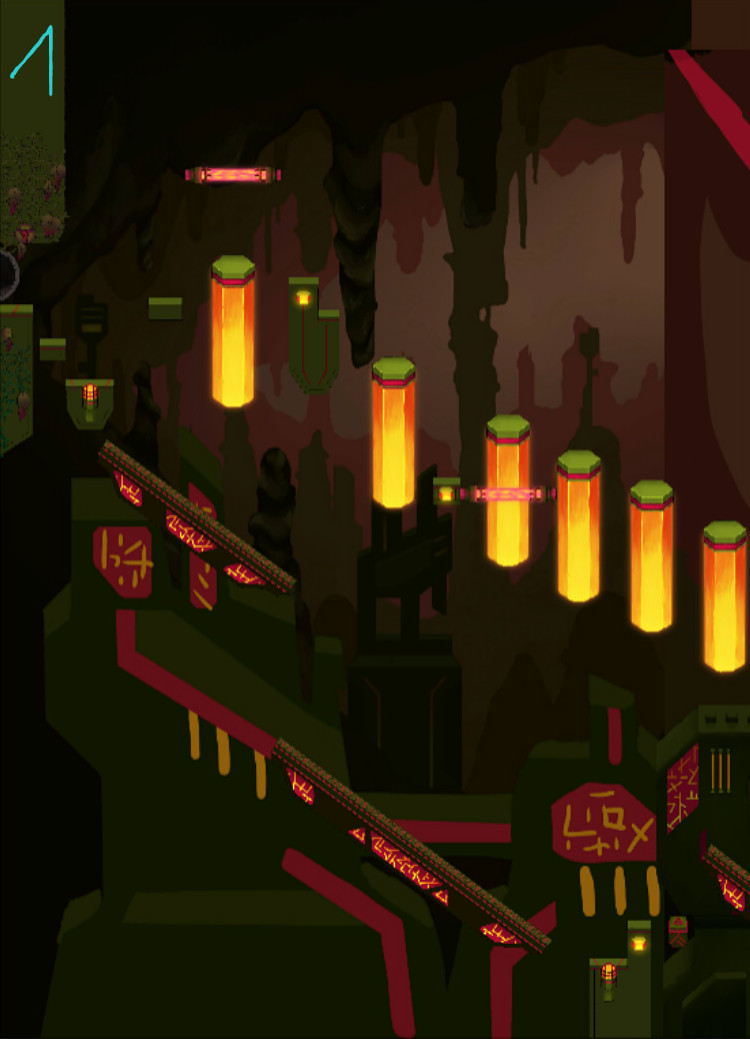 In the first proposal, the background is simple - only cave stalactites and stalagmites. The only complicated detail is a building you can see in the down-right corner. You can notice that you could easily confuse it with the platforms in the foreground. So we decided to let the building go. The stalactites and stalagmites look good, but they are kind of bland, making the background empty and just gray-ish. We'll have to add some details to that.
---
background proposal 2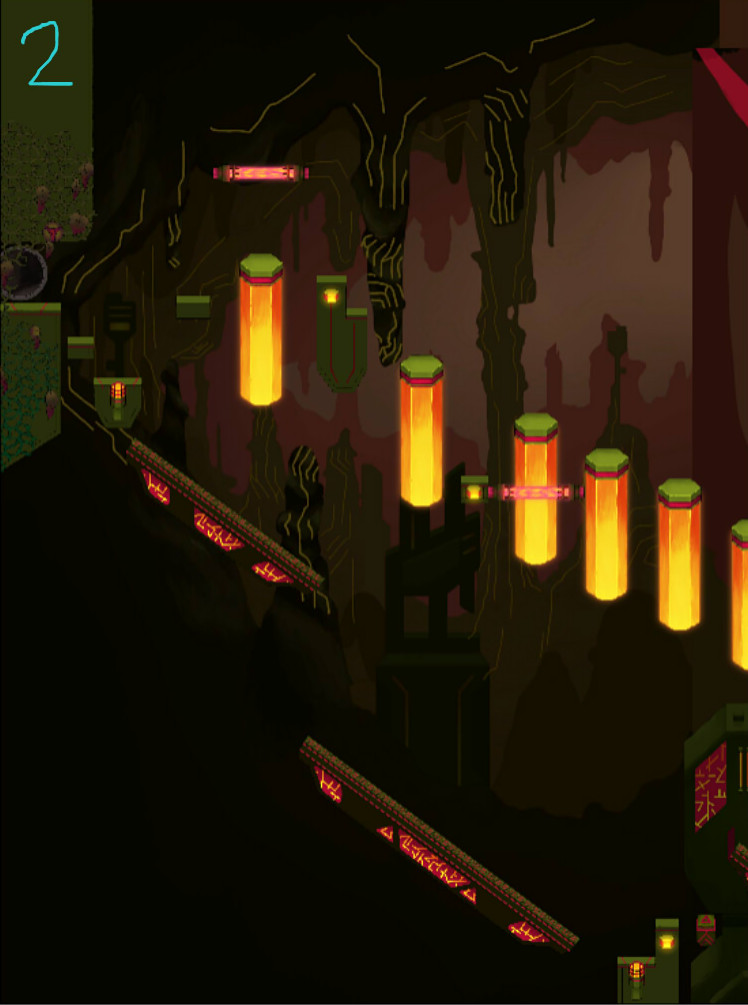 The first detail we tried to add are the light lines on stalactites, which resemble electrical circuits. But because lines are already a frequently used element in our design, it didn't seem quite right.
---
background proposal 3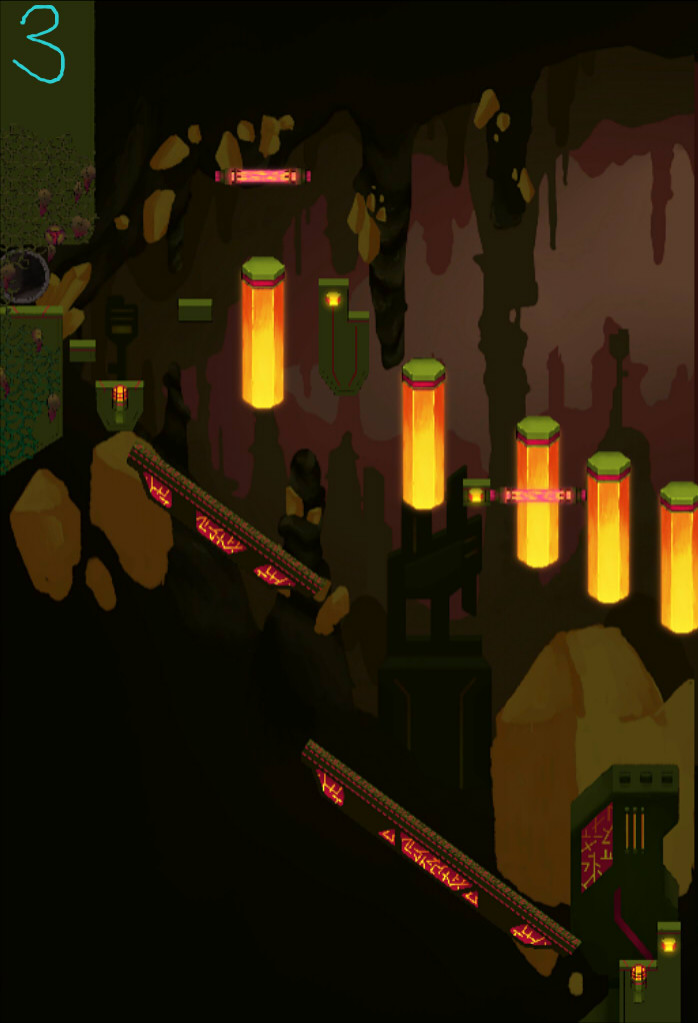 Our winning choice - crystals on the stalactites. The less saturated crystals in the background strengthen the impression that the crystals occurring in level truly come from the environment. You can see the material growing all around in its raw form. And their colour nicely complements the whole environment design.
---
background proposal 4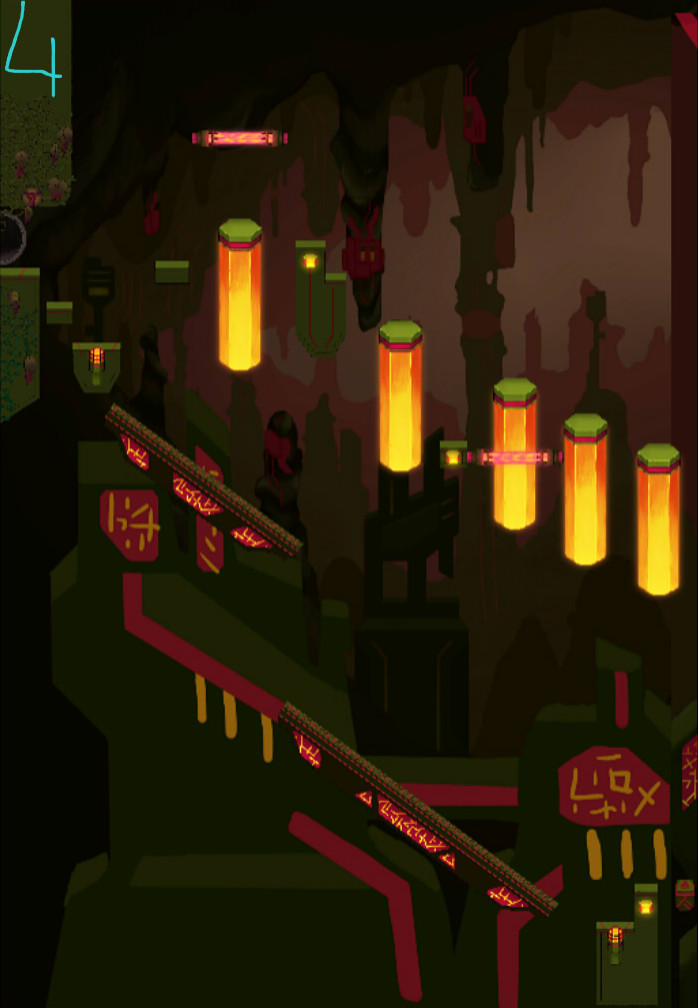 The last detail proposal for background was to add mechanic parts on stalactites. It looked nice, but our heart was already set on the crystal details, which were a better match.
---
background proposal mashup

In this image you can see all the details put together - which doesn't look good at all. But we were just curious :D
---
final background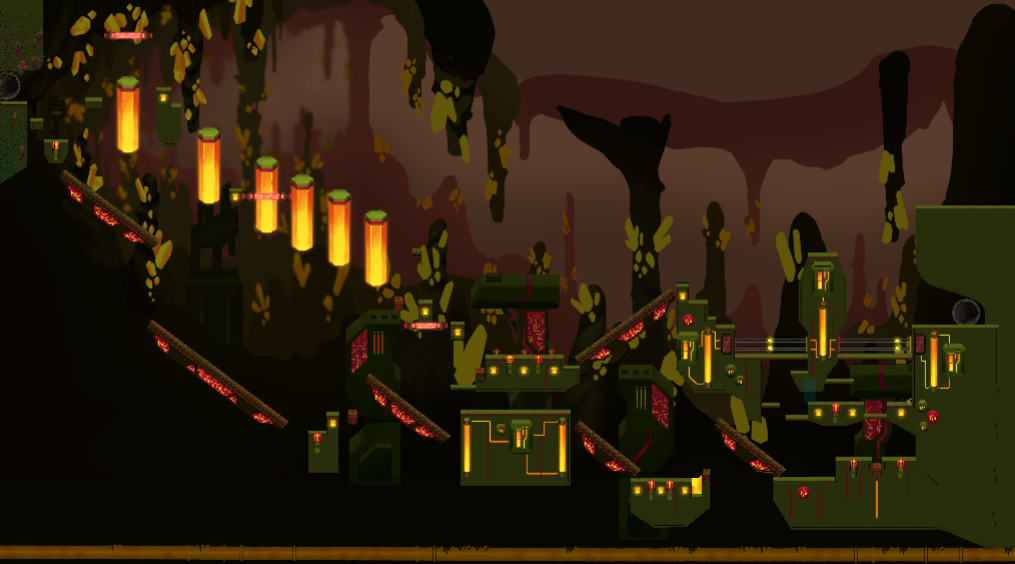 And here's the level graphic with crystals on the background stalactites. What do you think?