Its been a while since the last update, but thats because I have been very busy in general, and not only with Earth Defenders! so here is my progress report on the game..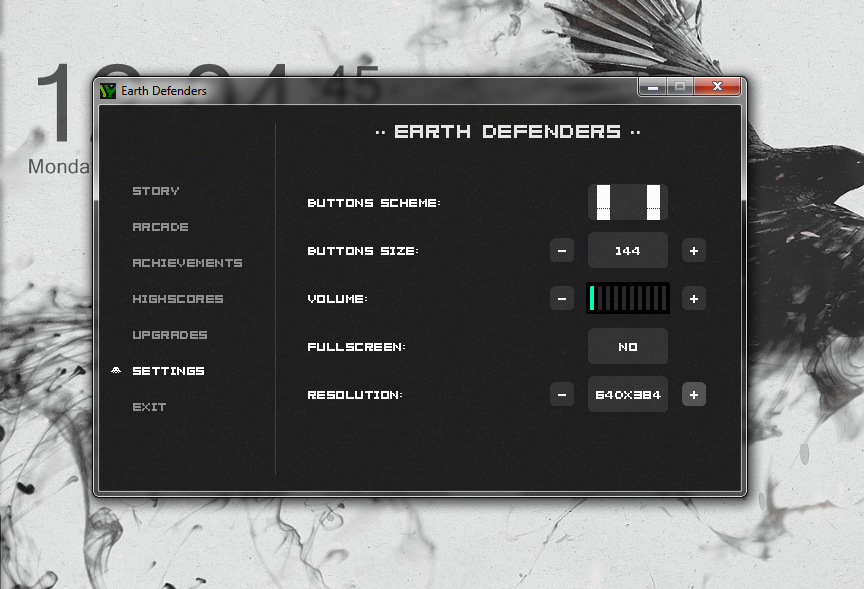 I have been organizing the game for all the different platforms, and adding specific features/options for each, this is very important as the game is only one project wich will be exported to all different platforms, and you dont want to see some Windows options on an Android device ;)For winwows I came up with a little code wich I wasnt able to figure out in older game of mine to change the resolution of the game window, even trough the game is set to be HD, the default resolution it uses is too big! (1280x768) and I figured most PCs cant even reach this resolution (most use 1024x768), so, I am allowing people to choose from a wide range of resolutions, including ridiculously low ones as 640x384! (always maintaining the 1.6 aspect ratio)
Other stuff I am yet to do and slightly scares the crap out of me is Android specifics, more stricly In-App purchases. I have to make sure everything is Ok before testing theese, upload to Google Play and set everything in there, then test, test and keep testing.. I just need to sit down 1 or two hours for a couple days to specifically do this, as many things changed since the last time I've done it.
On the gameplay side I started writing Chapter IV, the final one. I still think I got too excited making the previous chapters and kinda left this one 'for later', it still lacks of possible content, to the point I reached making mission 2 and I do not want to make mission 3 without at least introducing an important event. Its the last chapter, so it has to be tougher and more entertaining than the previous ones!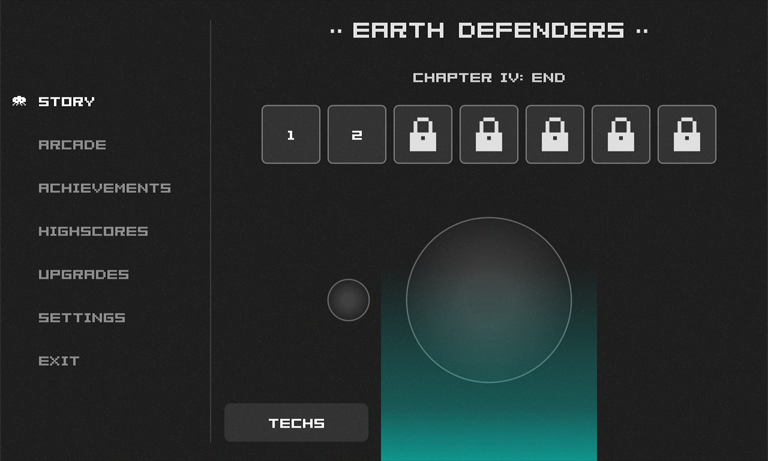 I had promised a new trailer for this week or the next one, but I have just SO many things to take care of (both personally as with the game) I am not sure if I will have the time, My idea was to record it only after I finish the last chapter and then edit it, but time keeps running and im closer and closer to my deadline. I WILL record it at some point, that is for sure, but for the moment, the priority is to complete the game.
So, this week I will be working on:
Highscores and reward codes (forgot to implement theese)

Chapter IV sauce

More platform specifics (In-App purchases? joystick support??)
Come on twitter for a chat or some nonesense, See ya! :D
@manu_etchegaray