I'm blue (da ba dee) and turquoise
Dev Diary 41

Hello,
just a quick introduction of another two environments with their matching soundtracks!
---
Turquoise environment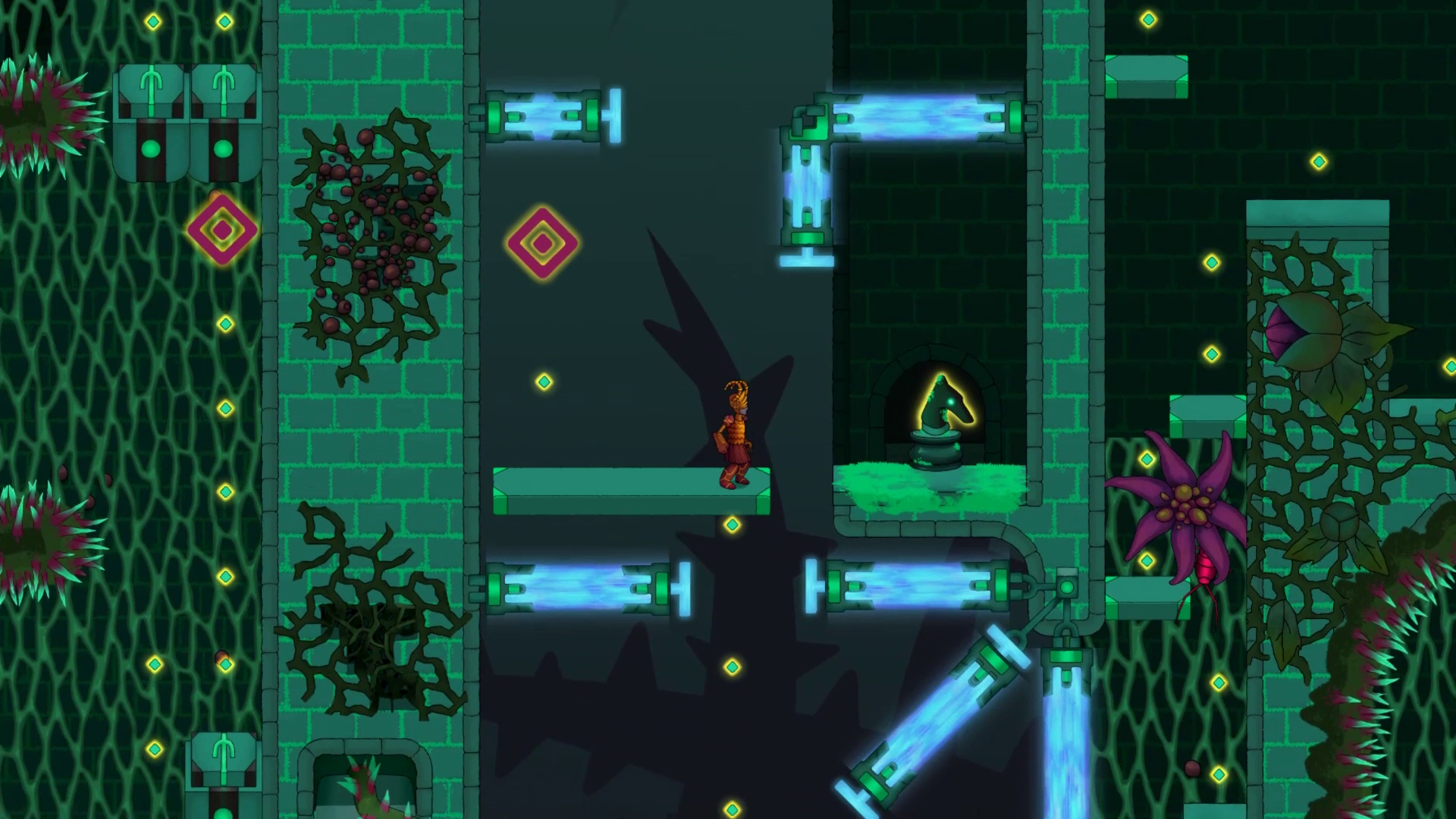 This environment's levels take place in a more open space. The industrial buildings are older, corrupted by parasitic plants and animals that are nesting in the plants. At the beginning of the level, the player encounters tail of the Noble Beast Lahmu, and if the player follows the tail, they can get to the Lahmu's statues' heads.
---
Blue environment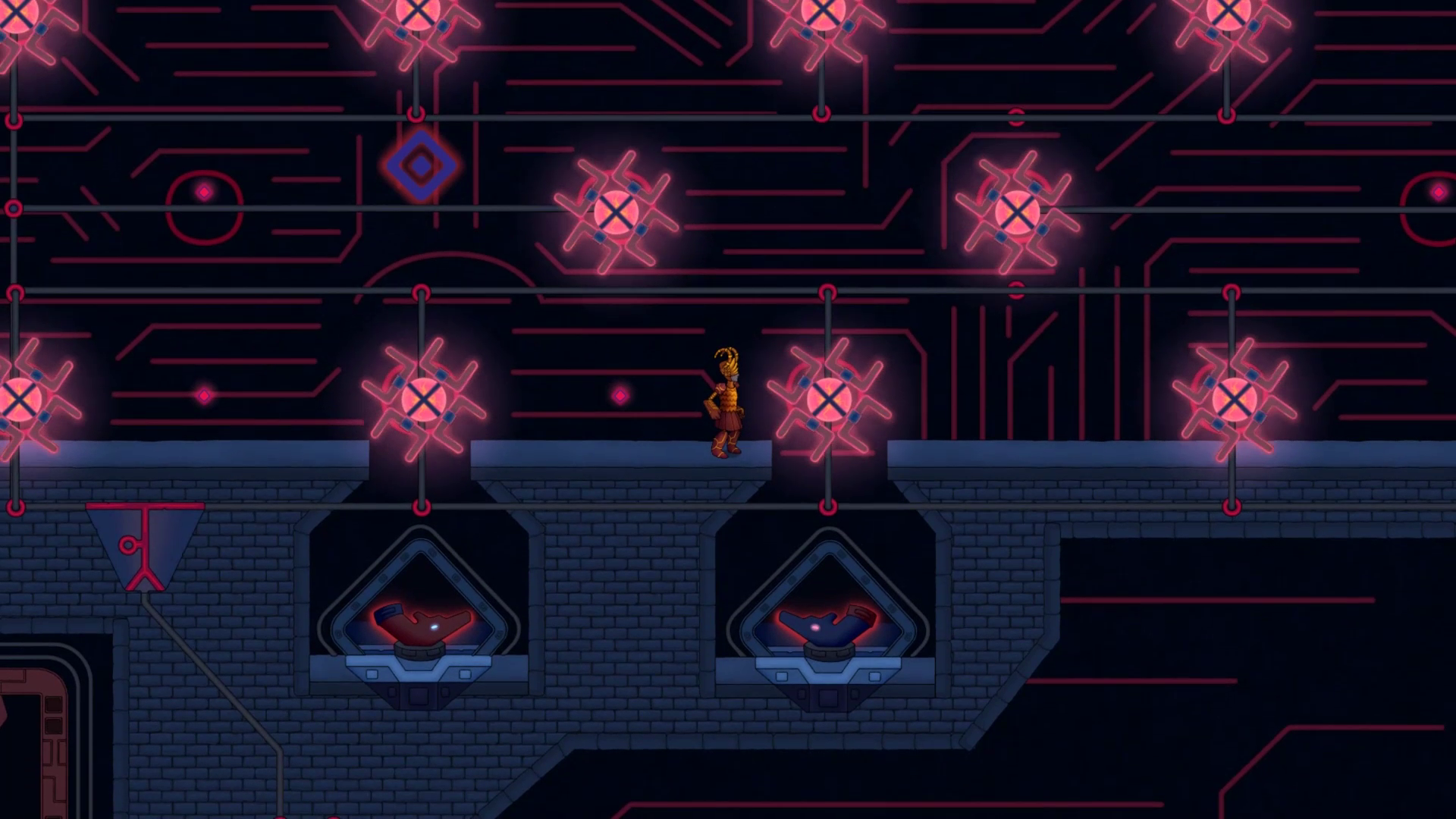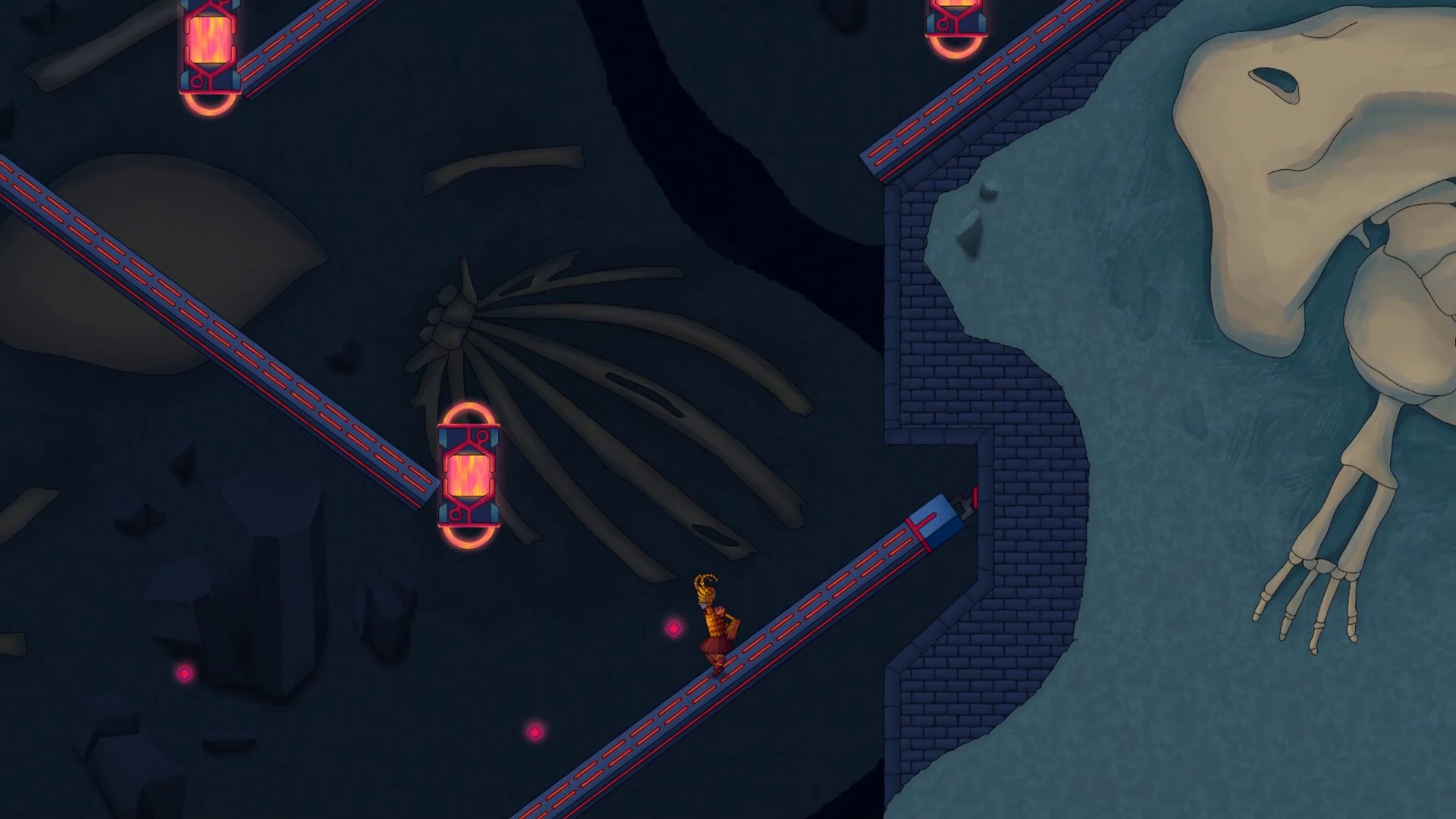 Life has been dead for millions of years in the blue environment, all we have left are skeletons. Some of the skeletons are set in amber. You can also notice a lot of ornaments - but even despite that, the level seems vast and calm.