Hello Players!

First of all Thanks that You Wish-listed Our Game :) Wishlists are very important nowadays for indie games like ours so Please encourage Your friends to add The End of The Sun to Wish-list!
Almost 7 Thousand players Wish-listed The End of The Sun already! :)




What About Progress in game development? We are still working on last 2 locations and We are improving Characters look. We're changing things like Size of eyes (that was not proper for some of characters), skin details, clothes textures, eyes textures and adding clothes details. We added Ambient Occlusion/roughness/specular/skin subsurface textures to Characters.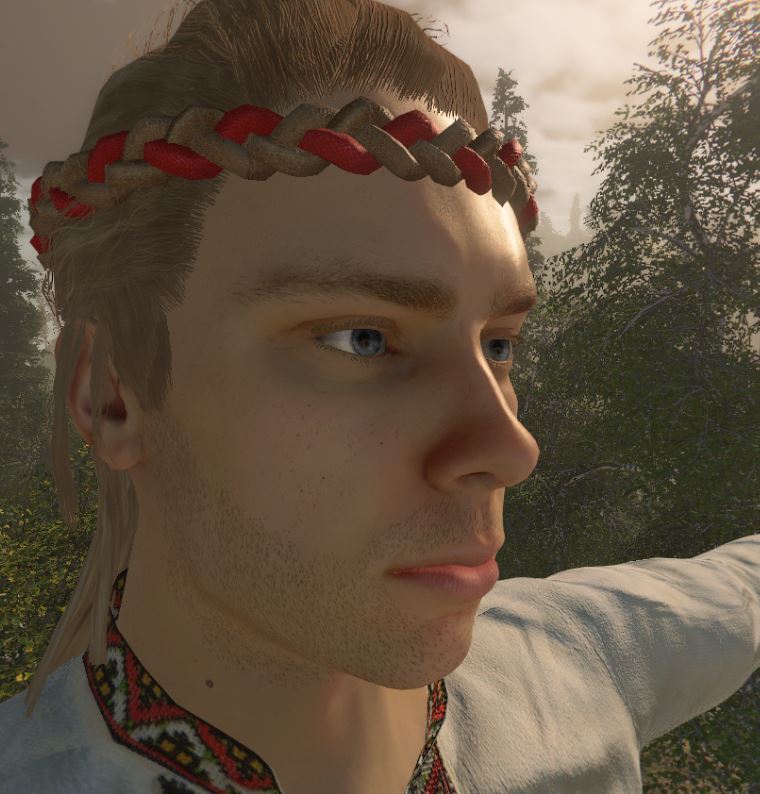 Last Weeks We are working hard not only on Creating New Characters but also on improving existing ones. We polished Nadimir's Face, changed topology, added skin details, facial hair, fixed clothes bugs and many other tiny elements that Gives overall better look :)


We also implemented movement of eye Lid that follow eyes of Characters now. Big Thanks to Rogo Digital (Creators of LipSynch System that We are using To handle our characters lips synchronization and facial emotions and now also Eye Lid control) for help in implementing that element. Yes We know it seems strange that We focus on such a small details now but It gave much more natural look to game Characters. The End of The Sun is story based game so high quality Characters are important for us. You could judge results on gif below :)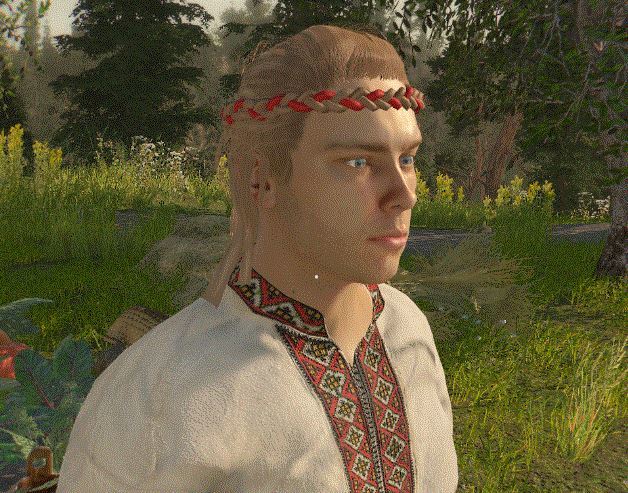 CLICK TO WATCH GIF HERE (Sorry for low Gif Quality because of compression)

Some of You noticed that facial expression of characters can be improved so We implemented Eye Lid movement of Characters. On that Gif You could notice that now If character is looking down or up, Eyes lids are rotating according to eyes what makes much more natural look.

Today We fully finished last character 3d Model (Nadimir's Father). We are going to Share Screenshots of that character in the future. We just would like to give some promotional aspect to that new Character. This is Why We won't share It With standard update. We probably share it together with next "Gamedev Diary" Or new Teaser.

But ... We could share something related to that new one character - part of his clothes that We already created :)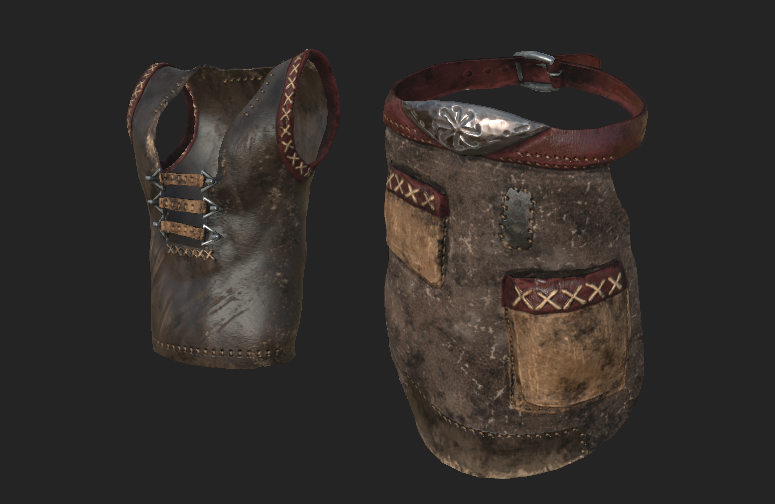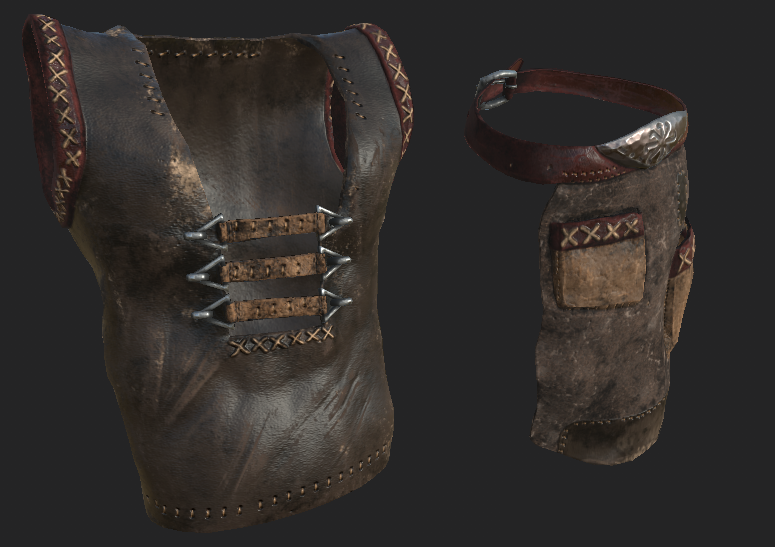 Part of clothes that belongs to new not announced yet Character (Nadimir's Father)

(Remember That characters in The End of The Sun have 3-4 version of itself - young - middle age - old) This is why creating One Character could take us even 1 month or more! :) But good news are that We just Finished almost all characters planned in game scenario (Ok ok.. We just need to create "Nadimir" child version and textures to some fantasy creatures (not exactly human characters) :) ) So We are really close to finish work on game heros and focus only on development of cutscenes and gameplay elements :)

In The Same time We are working on making some elements of game world that We are unable to scan by photogrammetry cause it just don't exist in real World, like statues, items and fantasy elements of the world :)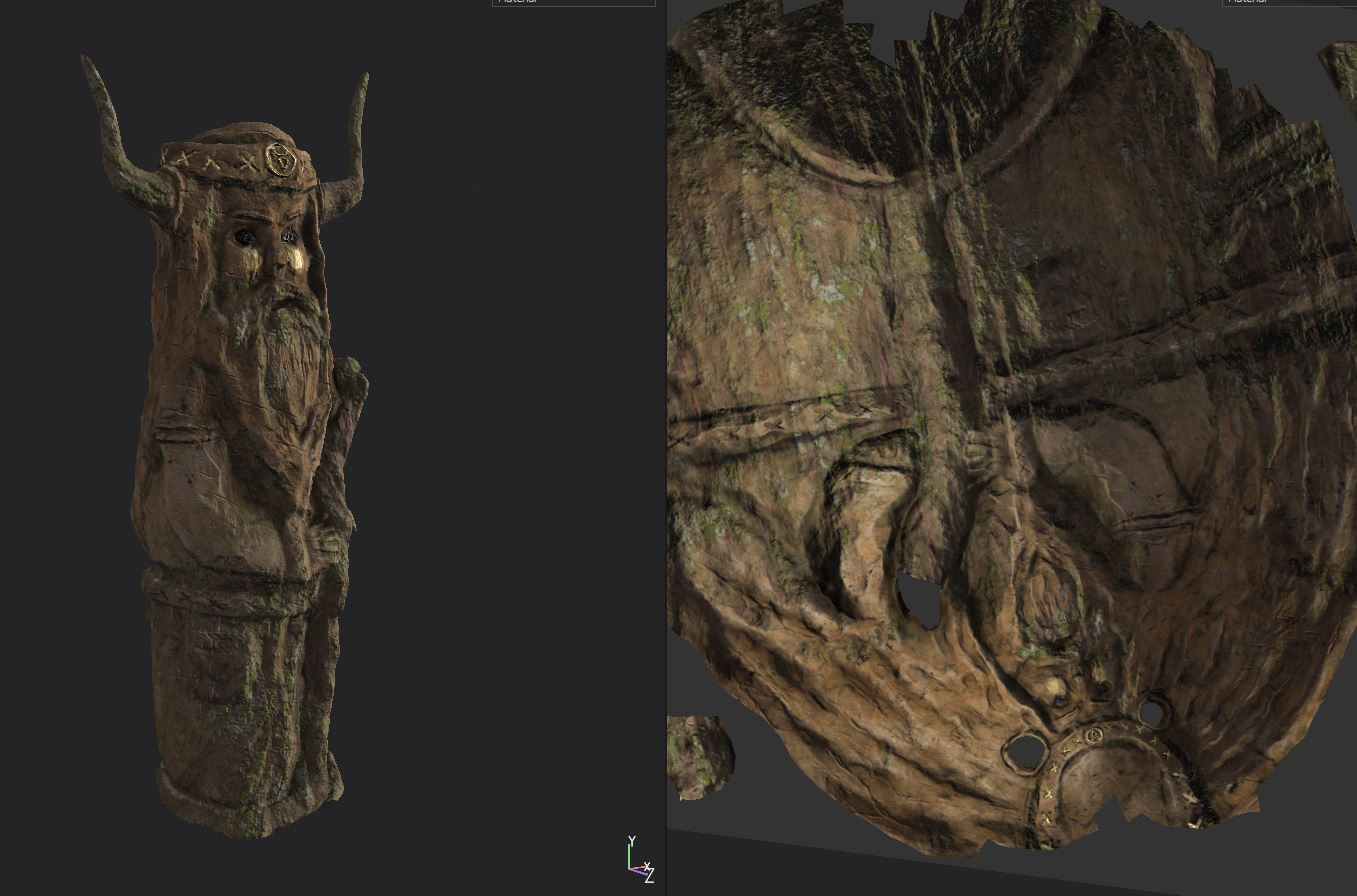 Work In Progress - Small Statue of Weles - god of underworld

Sorry We can't show more for now but many elements of the game is not something That could be simple shown(example improving save system, optimizations, gameplay mechanics) also We don't Want To Reveal story spoilers. When some new location or game play mechanics will be Fully ready We will then prepare some bigger update and blog post To Inform You About it :) (trust us We have to share things very carefully to don't make spoilers, sometimes sharing even one item could reveal too much from the core of game story )





What About Svarog's wooden figurines?Sculptor who made Svarog's Figurine that we scanned into The End of The Sun game just finished work on all Figurines that were available on Kickstarter:) Below you could see Photo of that Figurines Army! :D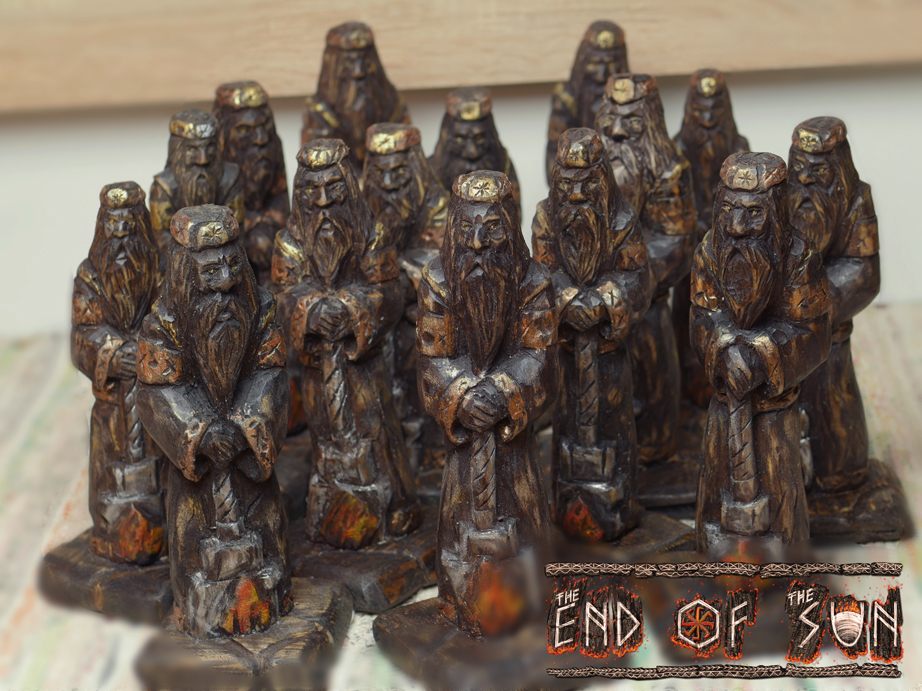 Also We have 1 additional figurine left (We made mistake and ordered too much) So This is Last chance for You to get Last figurine!!! :) Just contact us on endofthesungame@gmail.com and let us know that You would like to get last figurine. It will be the same cost as it was on our Kickstarter.

Remember That You could still get Additional T-shirt / box edition / digital version of the Game on Our Webpage HERE





Stay Tuned for Next Developer Update Soon!Click THUMB UP if You like our updates :)