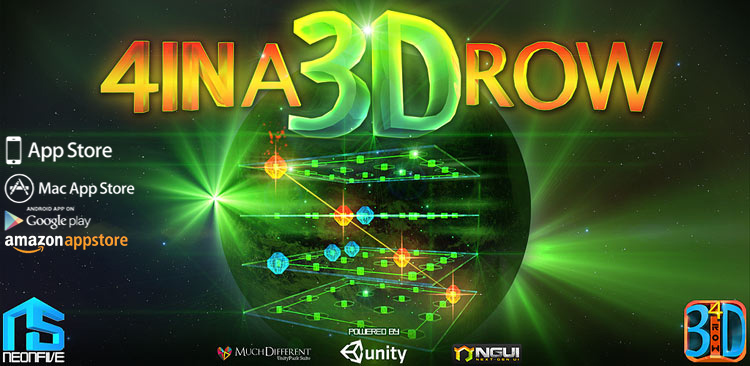 4 IN A 3D ROW is the latest title of the start-up company NEONFIVE STUDIO and releases on July 19 for iOS, Mac and Android.
CONNECT 4 IN A NEW 3D DIMENSION!
Train your 3-dimensional sense in a completely new kind of puzzle game.
4 IN A 3D ROW is not a classic Connect 4 game, it offers a brand new gameplay twist.
PLAY DIFFERENT – THINK 3D!

Check out the Announcement Trailer.
Release Date: 19.07.2012

Follow us at:
Facebookwww.neonfive.com