Welcome to my crib
Dev Diary 38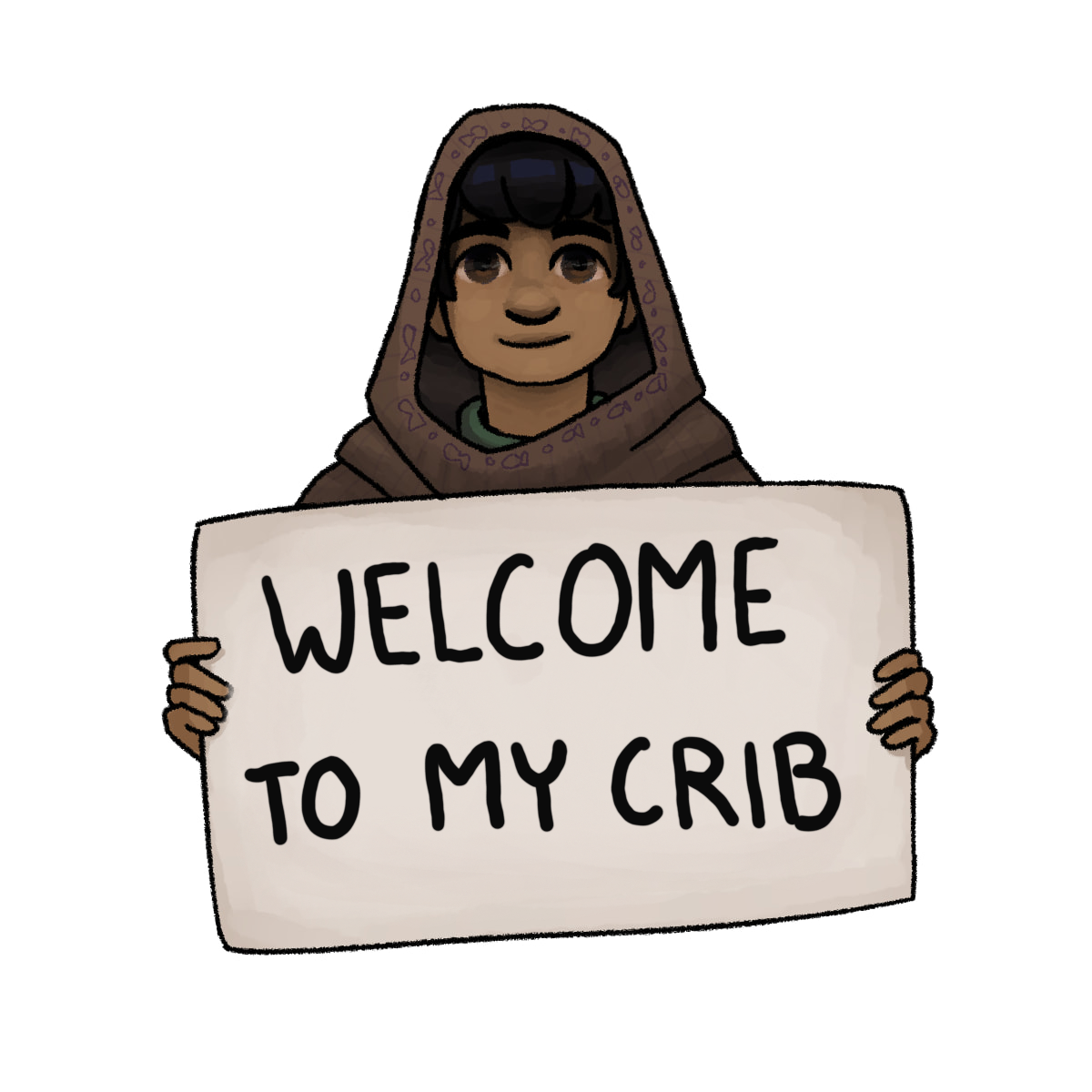 Hello!
This is my city - Eshara. It's an underground city situated around an ancient temple. It's not a rich city, but we don't complain. The neighborhood I live in is located near the East Gate to the caverns. You can see it in this picture: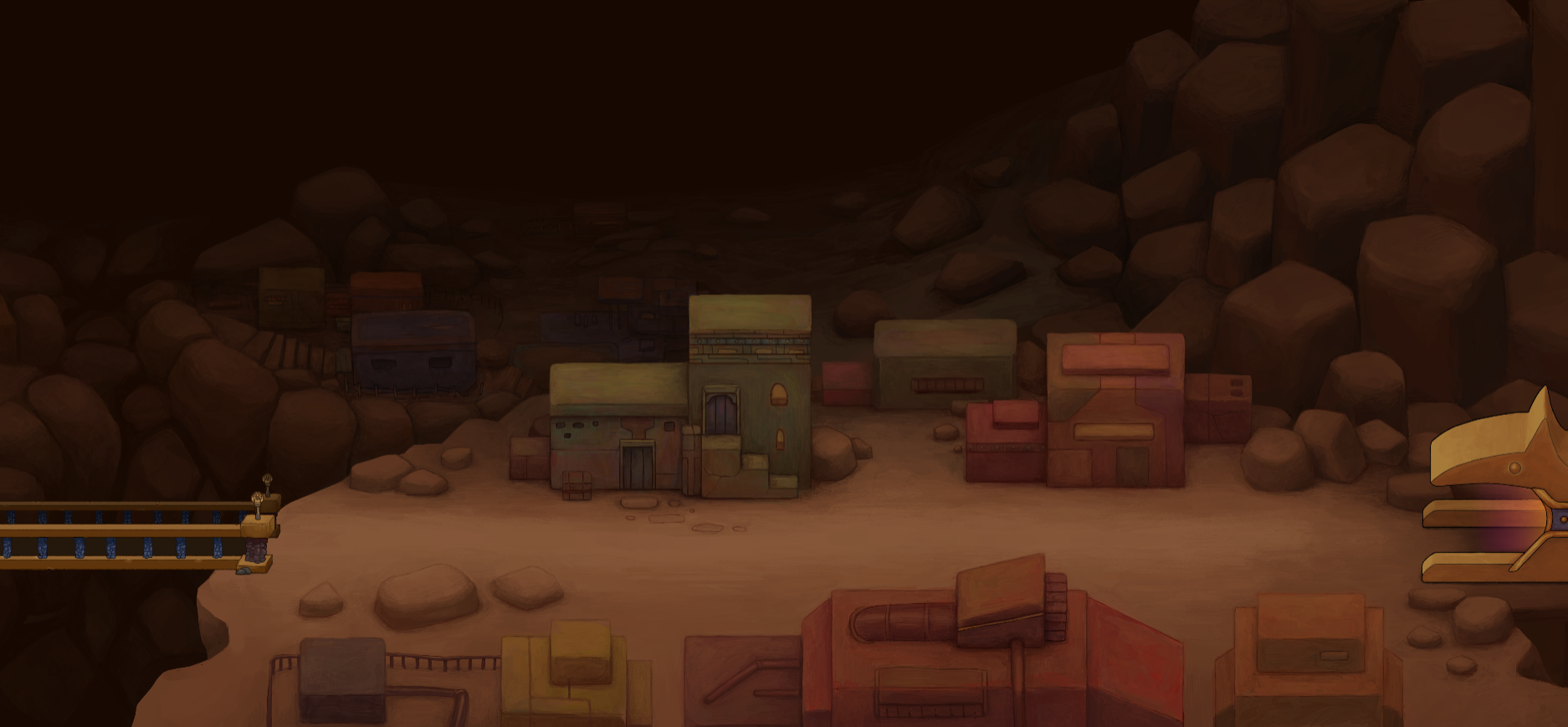 My house is the green one on the left. Well, not the whole house, just the tall part with stairs. And I live with my parents, so basically, it's their house.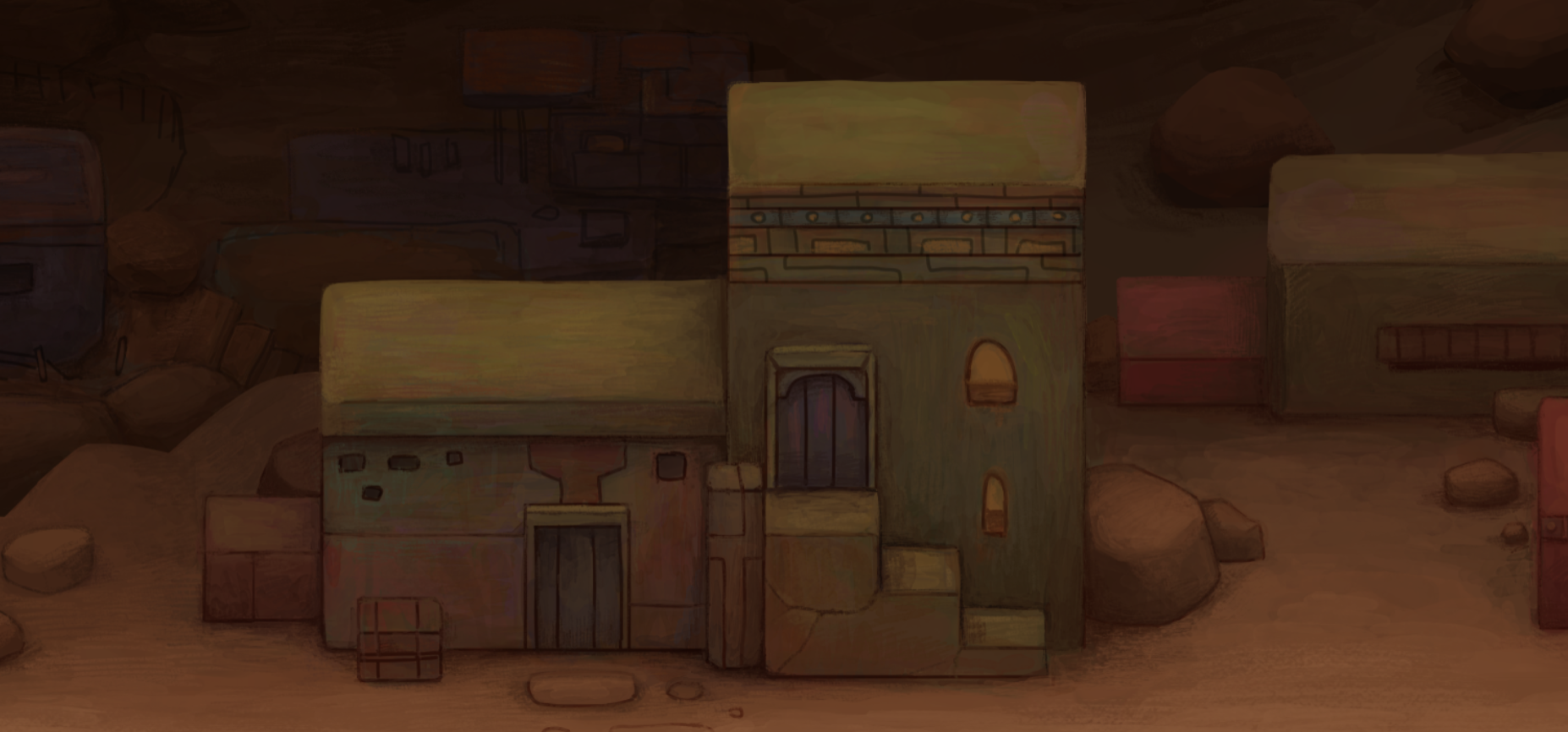 What would I say is the most interesting thing in my house? I've always loved the glowing mushrooms that provide our light. When I grow up, I'd like to be a mushroom farmer.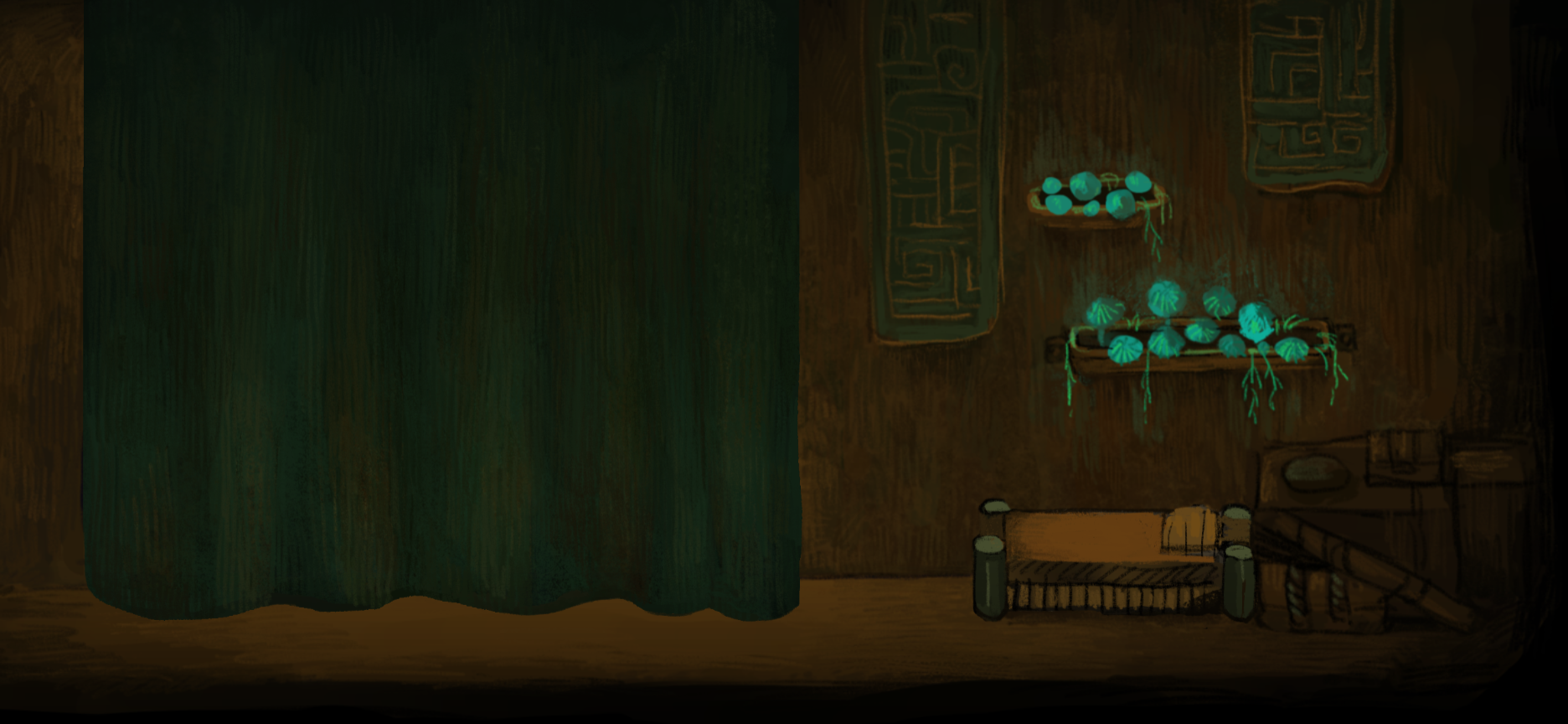 Oh, and we also have a nice painting behind on the wall, but unfortunately, you can't see it in this picture - it's right behind the curtain. You'll have to come visit me in person.
I'm looking forward to it!