New screenshots of 3571 The Game version 0.9, the procedural apocalypse generator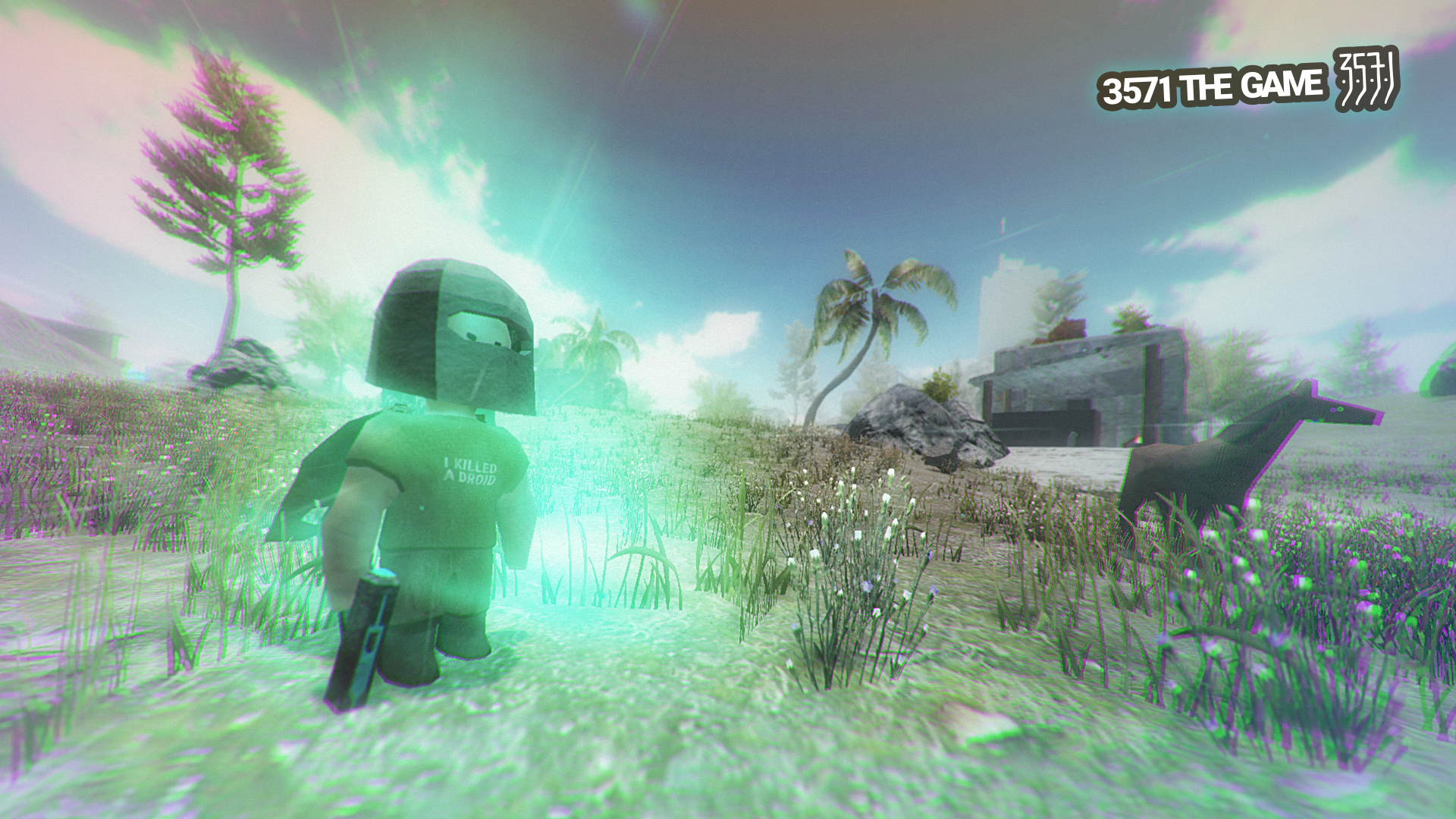 1. From throwing stones to laser guns
In the year 3571, humanity have lost technology. At first, you'll feel weak and powerless. You'll fight with wooden sticks, stones and bones. Eventually, you'll survive enough to gather resources and craft weapons and shields. For the best survivors and with the help of NPC recruits, you can end up firing laser beams on monsters, riding a futuristic abandoned hovercraft.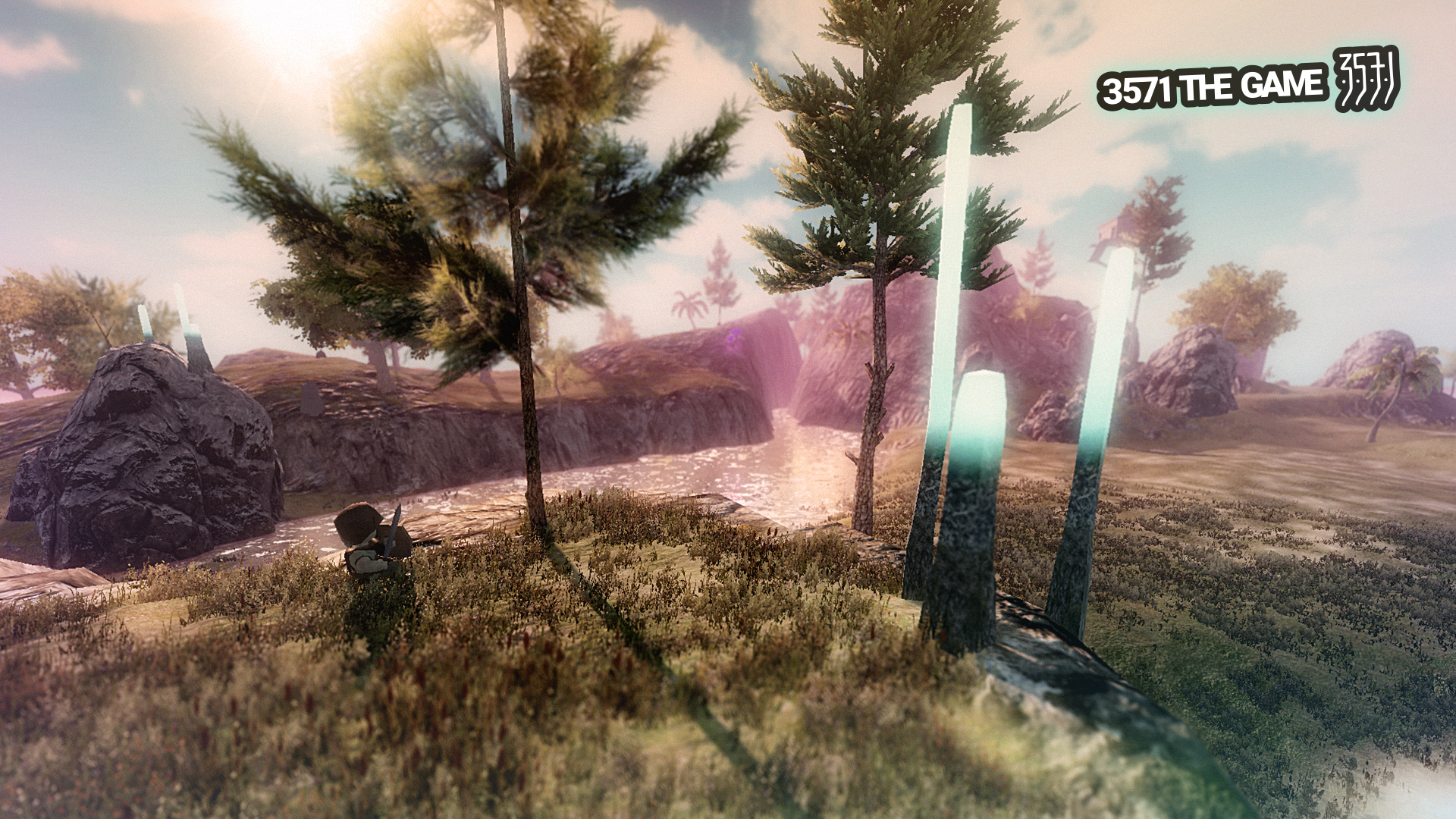 2. The last moments of Earth
In the year 3571, sea level have increased drastically, and you'll begin your journey on the last remaining island of our planet, filled with volcanos, ruins, evil droid bases and mutant monsters. It's the end of the world. Each new game will send your avatar on a parallel version of Earth in the year 3571, so you'll be able to experience the last moments of Earth a million times if you want.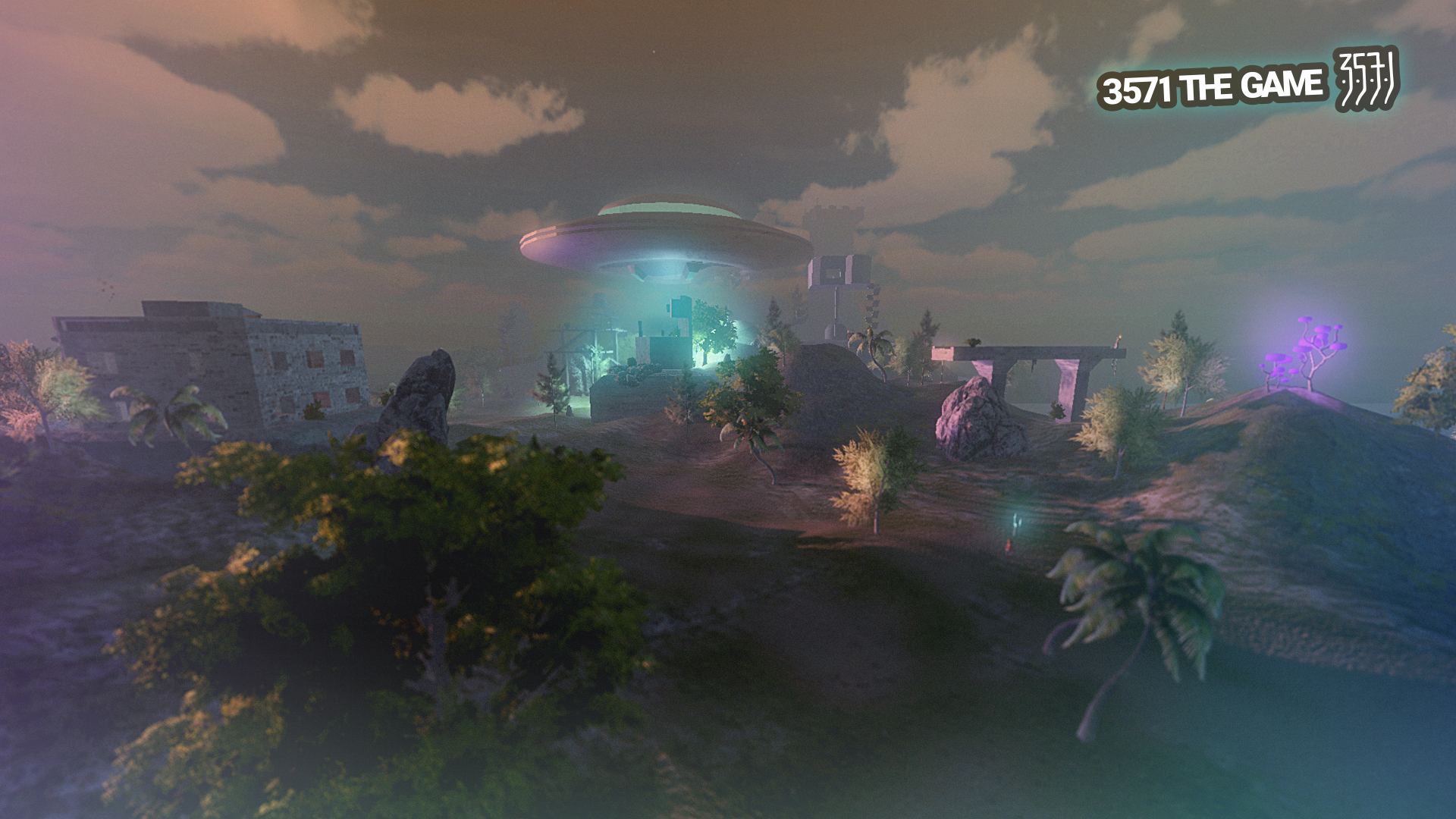 3. Everything is possible
Medieval weapons, alien invasions, droid army, meteorite disasters, zombie attacks or mutant animals: discover the very best of the Earth's 5 billion years of existence, especially the last thousand years which caused so many animals to mutate and so many robots to take control of the lands.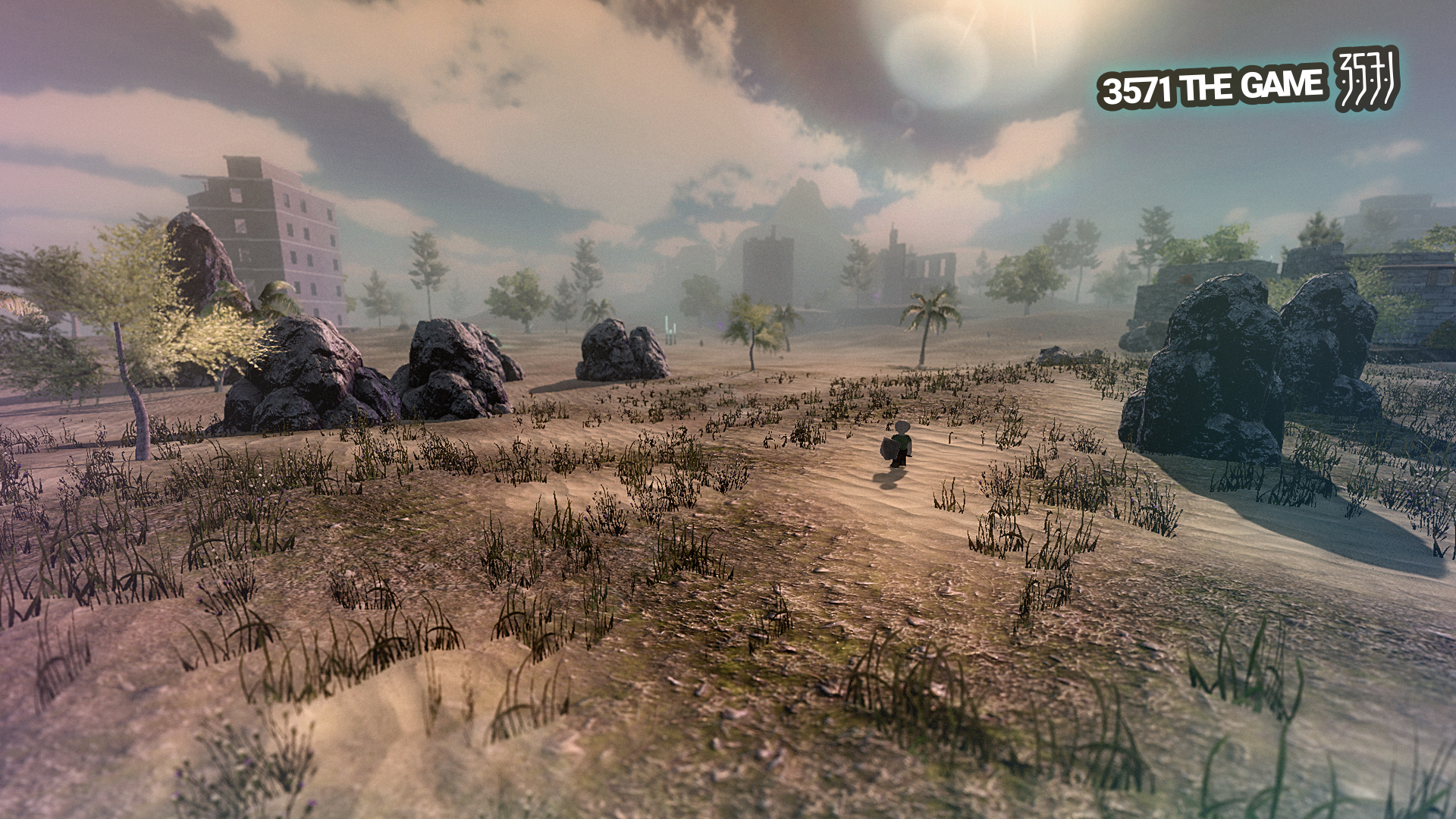 4. True facts about 3571 The Game
3571 The Game is a game made by a single dev
The Game keep getting updates since 2012
Every resource is limited
Human, droid, monsters and animal NPC often fight each other
Some human NPC will protect you and attack monsters and droids
Some human NPC will try to rob you
Actual World Record is 8746' in game time ( app 6 days in game )
Using a knife is faster than a sword when getting meat from a body
Hitting anything even walls increase your resistance and force skills
You can build a base, chests and recruit NPCs in your army
You can craft weapons, armors and useful stuff
you can trade with NPC for items
You can adopt abandoned children
Rabbits are unstable and will explode at any time causing instant death
You can perform huge jumps with you fishing rod using it like a grappling hook
High intelligence level allow you to activate quantum superpowers
You can kill stronger enemies using volcanos
You can mount dragons, horses or giant wolves
Many UFO's will randomly appear to drop dangerous beings on earth
You can gather resources and build headquarters, walls, doors chests and bags
You can craft weapons and armors, bombs, tools or deadly traps
Zombie or alien invasions will sometimes happen
You can use pieces of dead animals as armors or weapons
The music adapt in realtime to the stress you character endure
Giant meteorites can end your game in a second
You can compete for the best survivor with players around the world in Official Mode
You can convince human NPCs to follow you and get killed
You can enter in every house and destroy any object to get resources including dead bodies
You can find many vehicles including cars, and crush NPCs with it
You can choose how the game generate in Custom Gameplay Mode
Several parts of letters are missing in the new logotype of the game
You can create customized apocalypses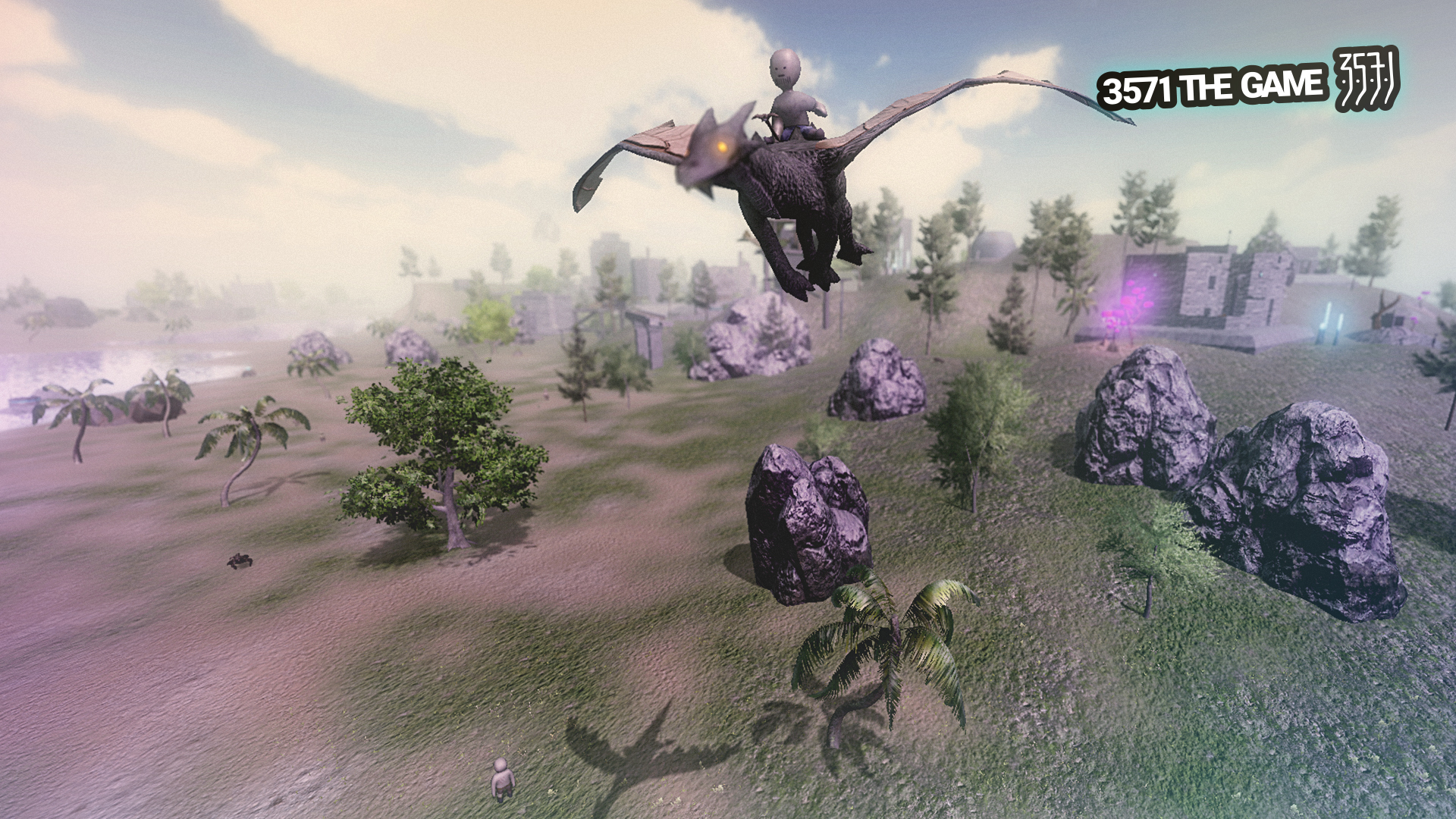 5. Welcome to the future!
Thanks for reading! If you want to try and support the game, or if you want to try time travels, 3571 The Game version 0.9 is available right now in early access on Steam. See you in the future!