Hey all,
Friendly & enemy robot bases have been completely re-designed to provide a much more urban feel -- take a look: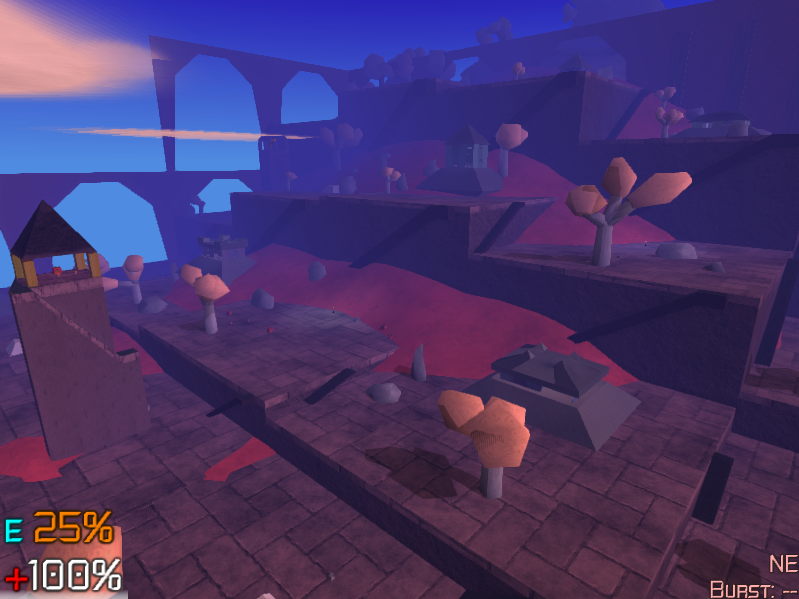 Towers are now part of bases, including the starting base. Buildings are oriented in groups & ramps connect flat sections of the base.
Here is a look at the new ship platform which will spawn vehicles (also commonly found in the new bases):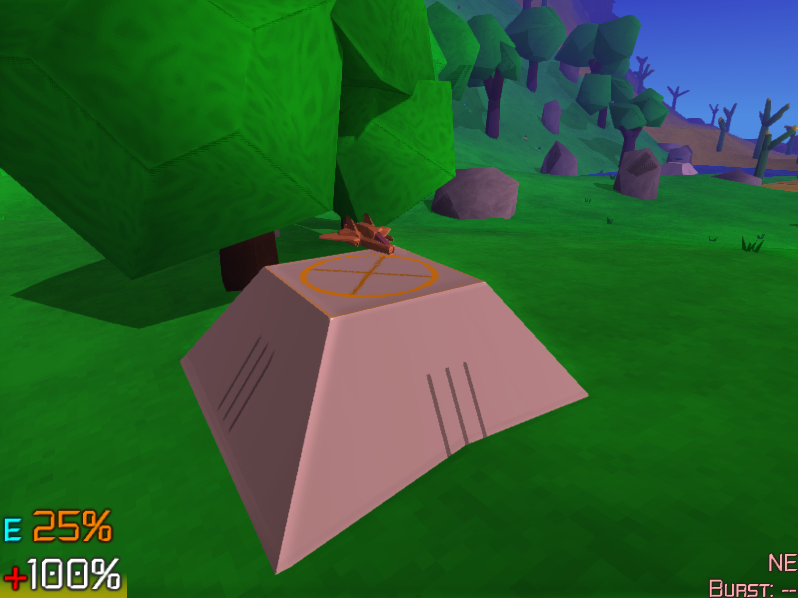 You can now build stuff with your buddies in multiplayer -- everything should synchronize as expected! Don't worry about someone coming in and destroying your stuff: all constructed objects retain ownership. The server has control over all built objects & people who join can only remove their constructions. Storage bins remain locked to other players, so only you can access your stuff (no stealing!).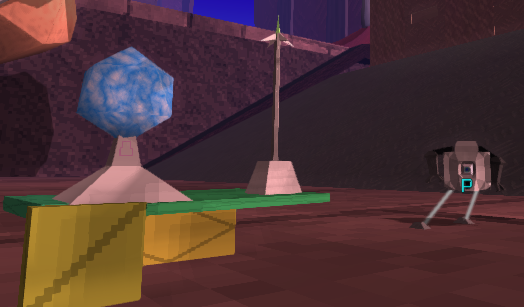 All new draw distance options are now available: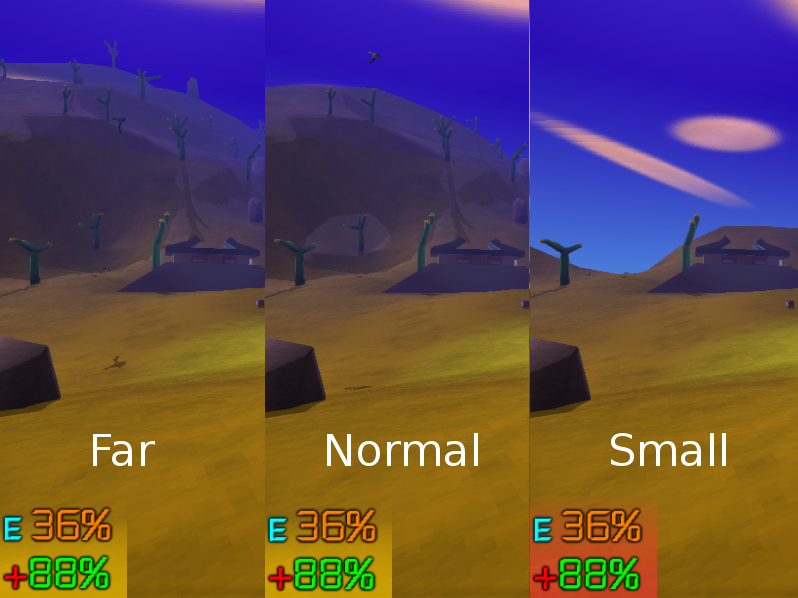 "Normal" is the draw distance found in v0.102b, "small" is the draw distance found in earlier versions of 3089. "Far" is an all new draw distance that looks great!
Some significant performance improvements were made to allow the "far" setting to run very good. I've introduced a "level of detail" system where terrain far away will not include physics calculations & grass will not be rendered, among other things.
Check out the complete version history for more changes: 3089game.wordpress.com
What's next? I'd love to clean up some graphical glitches that cause the shadows to flicker & watch towers to sometimes disappear when viewing them at an odd angle. I also have some big ideas to offer the player more cool powers... more on that later :-) Multiplayer "merge mode" is also on the to-do-soon list. I've also been getting some ideas over on the forums that I need to go through; thank you for those!
Make sure you guys follow the IndieGameHQ's Twitch stream where they play 3089: Twitch.tv
OK, back to work!
- Phr00t