Marketing Your First Game (From A Marketer's Perspective) [Part I/III] (Clip)
I am just going to start this out by saying that this is the first time I have actually marketed a game. I have been able to help market a film release (*cough* X-Men *cough*), local businesses, churches (the ones that don't sell chicken), and more. But this is the first time I actually market a video game. Which makes this experience very special already. But it is even more special when I remember that this isn't just any product or client. This is my brother's game. A passion project that has allowed our whole family to be involved in.

I chose this intro because I wanted to present how deeply connected I am to the game. It is not just any product for me. It is something that I actually care about. So not only is this from a marketer's perspective, it is from someone who has invested time into the labor of this product. And this is what we did, learned, and plan to do in the future.
Part I: Budget & Public Relations
We had none. To this day, a month since launch, we have not used any paid advertising. But I put on my PR pants and started typing emails & DMs like an insane person. Since we wanted to focus on a local audience in Puerto Rico, we agreed that we would search for all the video game-related outlets we could find that would share our stuff. We mainly focused on Facebook, which in my past experience, it is the one used the most in PR of the other social media platforms. It is also a place where lots of communities are in. Many with good engagement.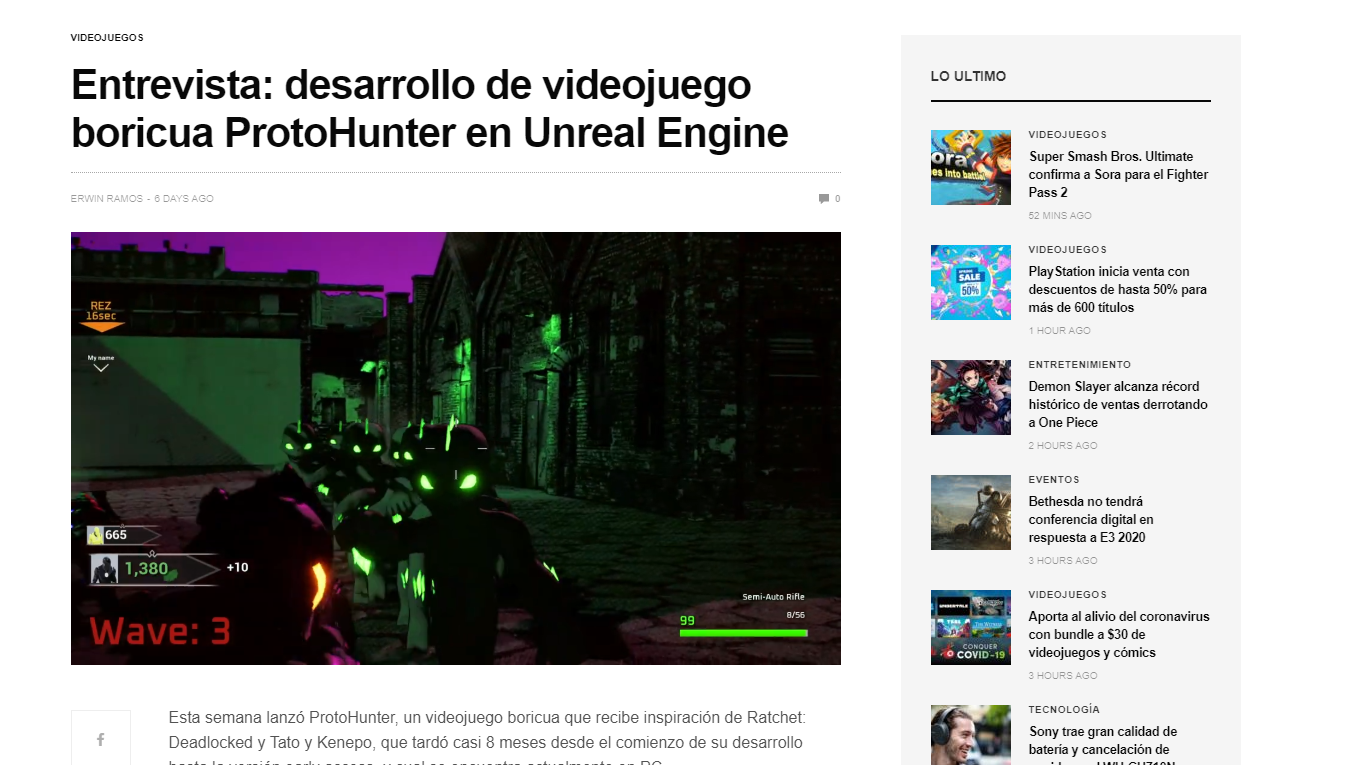 So, when working without a budget, it is very important to work on your outreach. First, find who your audience is (or could potentially be). Think of a customer persona (or variations of them) to kinda get into the mindset of your potential players/customers. You can go ahead and search with keywords on various platforms for outlets & communities where your potential audience is at. If you are fortunate enough to live in a place like Puerto Rico, that has lots of communities online, especially for gaming, then locally could be easy to find outlets. If you live in a place that does not have those types of communities, you are going to have to search a bit harder. You may have to reach communities that are bigger and maybe even more crowded than local ones. It could be a bit difficult, but it is doable.
Continue reading here: Tempointeractive.itch.io
Play "ProtoHunter" for PC: