I'm pleased to announce the release of 2x0ng 1.7 on Desura, for Windows, Mac OSX, and Linux.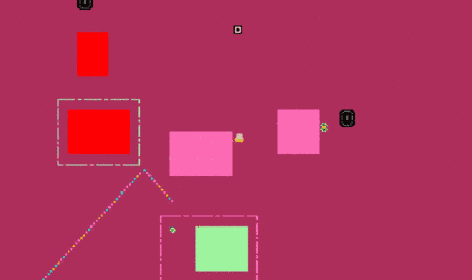 Here's a summary of the changes from 1.6:
Updated the overall difficulty progression so that the game becomes harder, sooner. This is an adjustment required by the arcade-style retry system, and also makes the early levels more fun. Please let me know if you think the game is still too easy (or too hard).
Fixed a bug that allowed the Squareball to escape the world through the corners of the level.
Fixed a bug that could cause jitter/delay when the ball almost reached the player.
Fixed a bug that could cause level to reset when thief is killed.
Suppressed useless debug messages in the terminal window.
And great news for Mac owners: this is the first Mac OSX release of 2x0ng on Desura! A Mac build of 1.0 was available from my website, but this 1.7 release is brand-new and is light-years ahead of the old release. I should be able to release Mac builds more quickly now, and I'm sorry for the delay in producing this version.