2112TD Development Update 4# - Command Centre & New Tower Platform
2112TD brings you a beautifully immersive tower defence experience. Expect to see all the classic ingredients that make TD games so timeless and everlasting, complimented by features adapted from the real time strategy genre. Set 100 years in the future, you must battle inter-dimensional hell spawn across the solar system in a desperate struggle to defend Humanity from total annihilation.
Over the past couple of weeks we've started to transition away from concept and more heavily into the development of 2112TD. As we've now established most of the games content and prepared a development plan we have begun implementing all the basic features such as scrolling, zooming, and monster way points to get a feel for our designs and in order to reflect on them. It's been a real pleasure seeing everything come to life and we've already come up with a couple of new features that we're now going to introduce that should make game play even more interesting and diverse.
The Command Centre
Monsters arriving at the end of the path will no longer deduct the player's lives. Instead monsters that make it to the end will be faced with the Command Centre, a mobile fortress offering a number of tactical options for obliterating incoming threats.
It is the heart of the battlefield. Its destruction will lead to the failure of the mission. A number of upgrade options will be available such as armour enhancements and a mounted machine gun. The armoured drone and the surveillance drone can also be deployed here and positioned on the battlefield in order to assist turrets.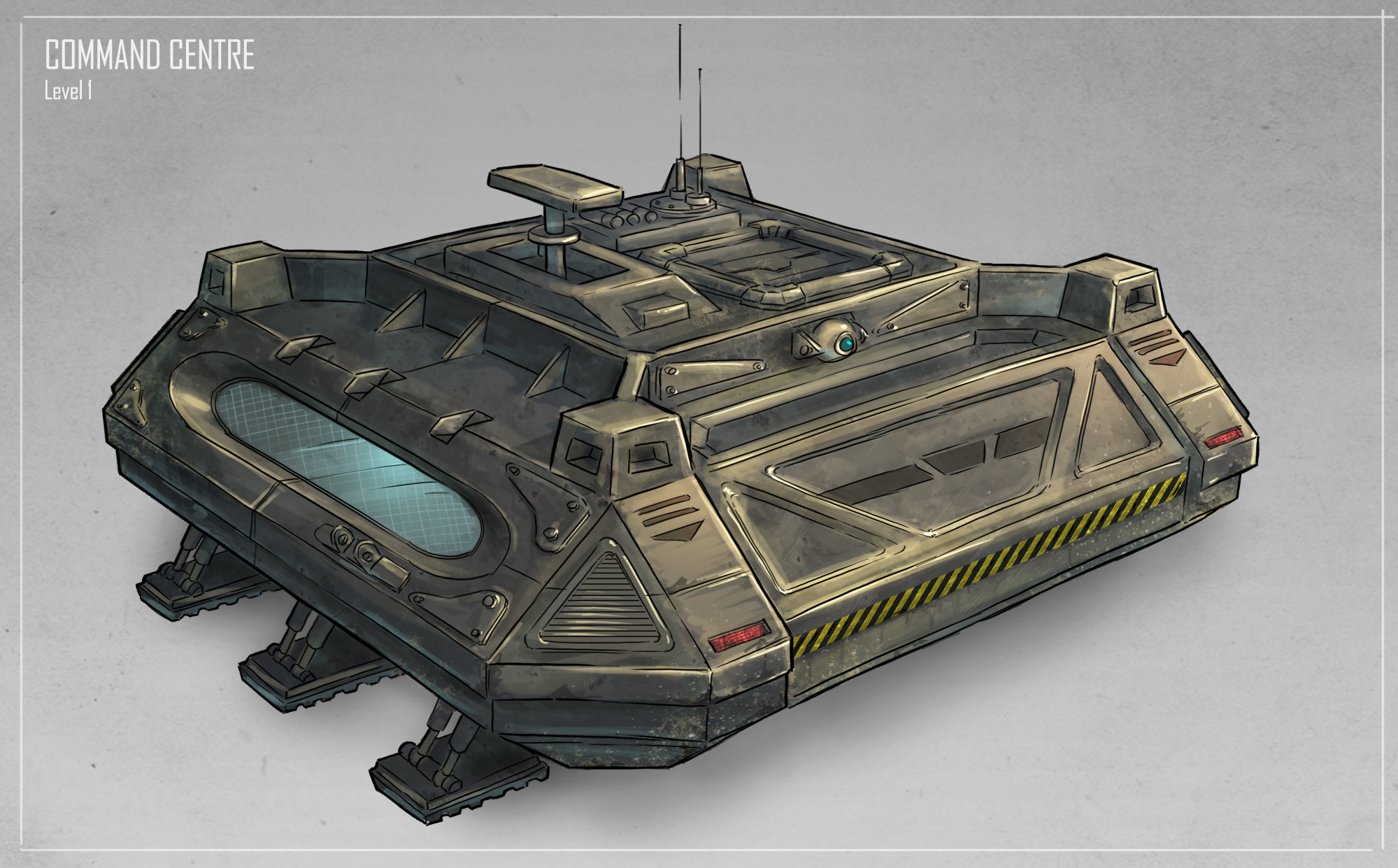 Tower Platform - Revised Design & Animation
The tower platforms are a relatively new feature that we've implemented. We decided to limit the number of locations where the player can build towers to make the game more tactical and require strategic thinking rather than just place as many towers as possible.
Our original design didn't reflect the same quality of the rest of our content so we've redesigned it with a new build / upgrade animation. In the next update we will showcase the full build sequence with the Cargo Ship.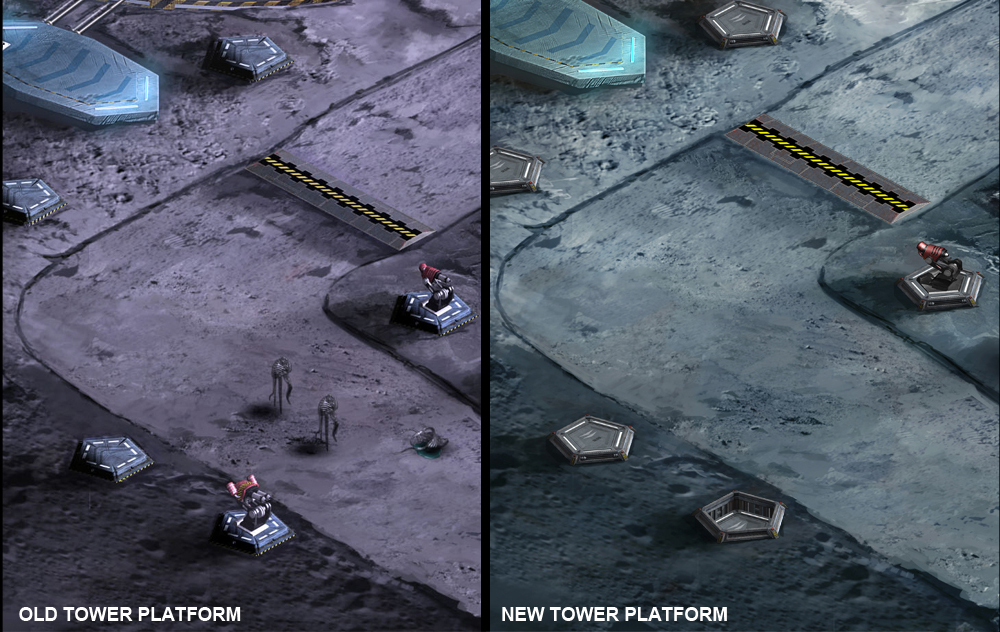 Thanks for reading. Remember to watch our page and connect with us on Facebook and twitter. We'd love to hear your feedback.
James