Welcome back commander,
We're back at it again with our first public gameplay video:
We managed to reach our goal and assembly a build that is fun to play and showcases pretty well the essence of our gameplay. There are still some missing features we want to nail down before we release the game such as: Infantry, Aviation, Upkeep system and our very own Supply points system. More details on those mechanics coming soon.
Below you can see the full tech tree we want to have for our EDU faction.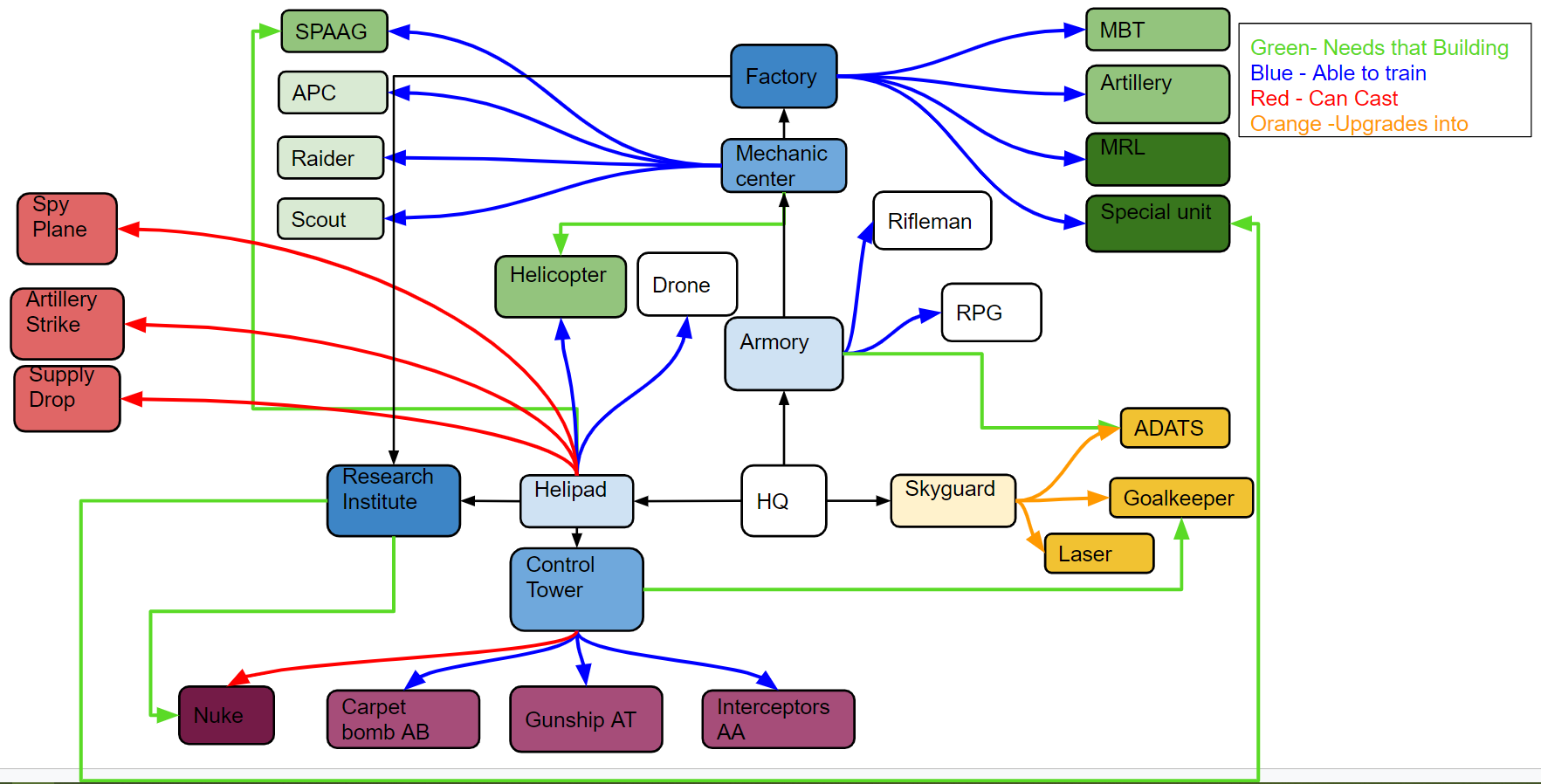 We've adopted a new terrain workflow for our 4 player map and the results are pretty nice.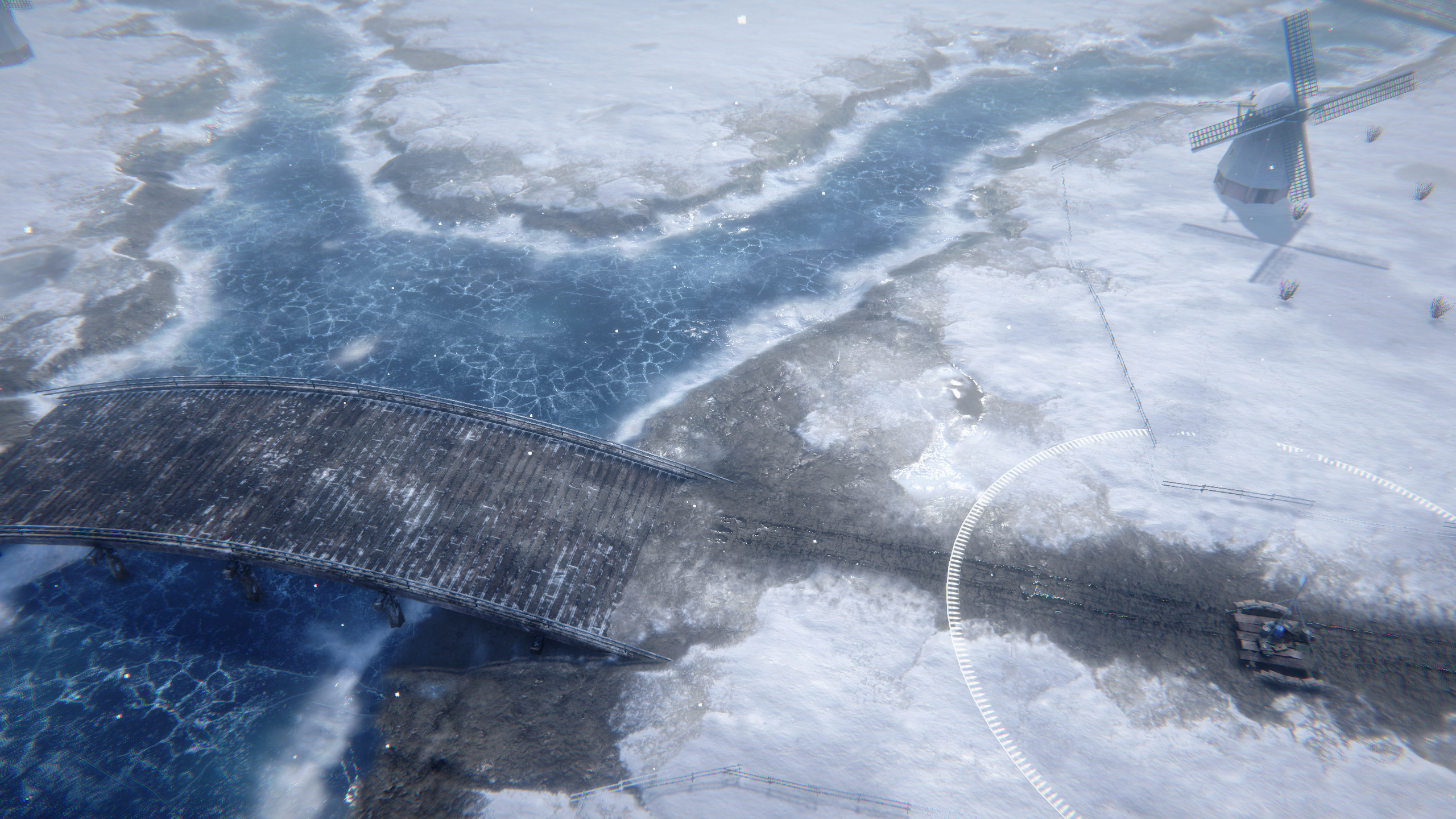 As you can see the map is still work in progress, we need to populate it with architecture, props and vegetation to make it on par with our 1v1 map shown in the video.
We have also finished Carpathia in time for our basic built with units and fully animated buildings.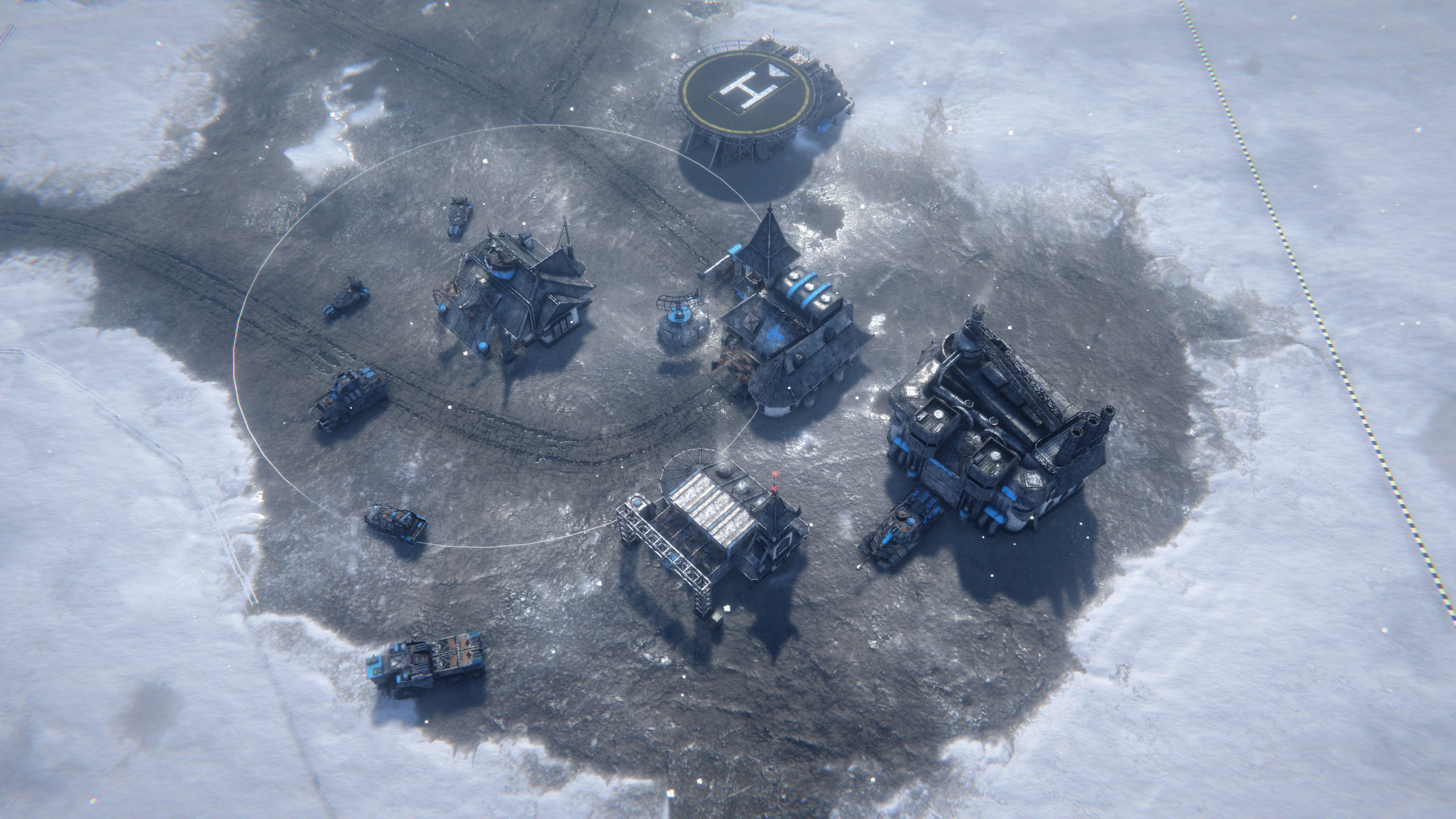 Programming wise our efforts fixed both major desync problems and bugs and have also added new mechanics to the game such as long awaited fog of war, rally and points and various QOL features such as double select to select same type units.
We also integrated our pattern editor into the game giving players the ability to customise their own camouflages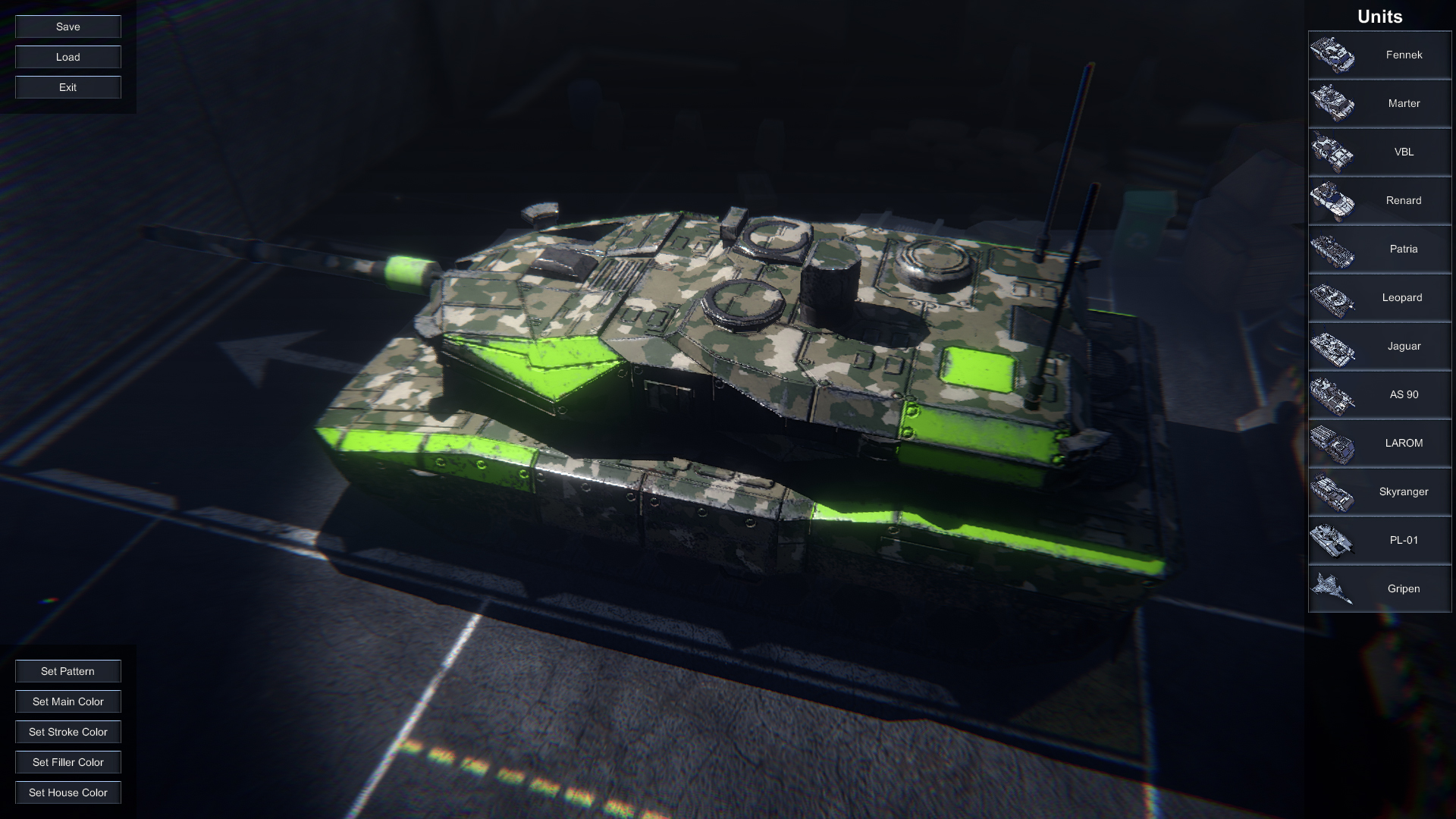 Also we've got a new logo.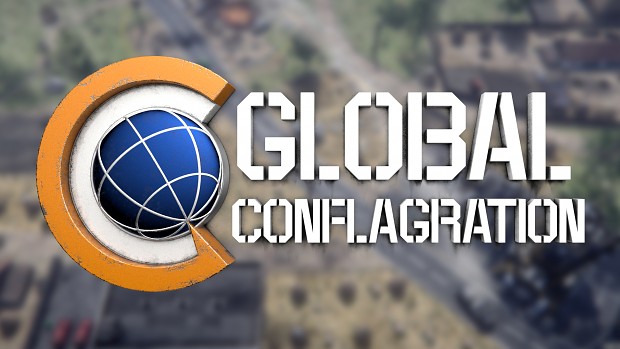 So whats next? Add infantry and aircraft to make our complete gameplay vision come to life and increase the number of maps while finishing the current ones. We plan to have at least 5 maps on release each with unique layouts and assets.
For more behind the courtains information and to get in touch with us join our discord Discordapp.com
And subscribe to us on youtube
Thank you for your patience and have a good one.