As 2019 comes to a close let us look back and highlight some of the achievements of this year!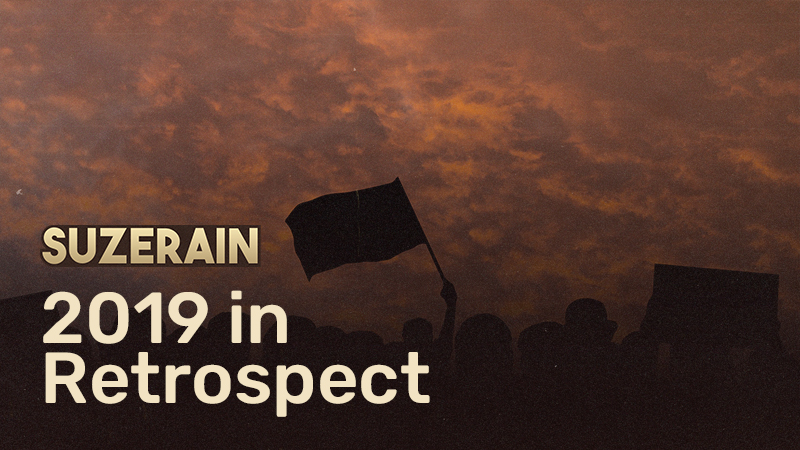 • January - We launched our website for Suzerain and Torpor Games.

• February - Our thesis "Representation of Politics in Political Games" and the demo of Suzerain received a 1.0, the top mark was given by the Director of the Cologne Game Lab, Ortwin Freyermuth and Dr. André Czauderna.

• March - We attended GDC 2020 in San Francisco, USA with a sponsored ticket from the UBM organisers, it allowed us to meet with many industry leads and publishers.

• April - The attendance to the A MAZE Berlin and showcase among the Open Screens section. The feedback from some of the education industry attendees was invaluable.

• May - We made it official and founded Torpor Games UG. Furthermore, the team also attended Nordic Game at Malmö, Sweden where Suzerain was featured among the Discovery Day games. Our team also dropped by Talk and Play organised by BerlinGameDevScene to gather further feedback.

• June - Our team went to Utrecht, Netherlands to attend INDIGOx and to showcase. We were invited by the Dutch Game Garden and met so many enthusiastic gamers and developers over there.

• July - We finalised our business agreements which allowed us to develop the game with focus and expanded resources.

• October - Part of our team attended GIC at Poznan, Poland and received feedback from devs and industry people alike. Thanks to the great BBN net team who hosted us!

• November - We attended EGX Berlin and were covered live on Rock Paper Shotgun. The Indies Uncovered show had our demo up for twenty minutes! The coverage got positive feedback and put us on the radar. Thanks to Matt for being a great host!

• December - Our Steam page went live and our partnership with Fellow Traveller was announced!

It has been a crazy year and we are very excited to see what 2020 has in store for us. Thank you for following our exciting journey.

There is more on the horizon that we are excited to share. For now, we wish you a happy and healthy 2020!