Welcome to the latest Boss 101 update!

Phone Calls in the Command Center

We didn't forget about last week's update with the Robo Council! They will return soon.

We are here this week to show you some of the latest tech in the Command Center for getting your missions and important information. You might know about the panels in the Command Center for dialog but we have added a new feature to allow you to interact much more with them. You can now take important phone calls when they arrive! Not only that, but the phone machine saves the most recent message for you to listen to again.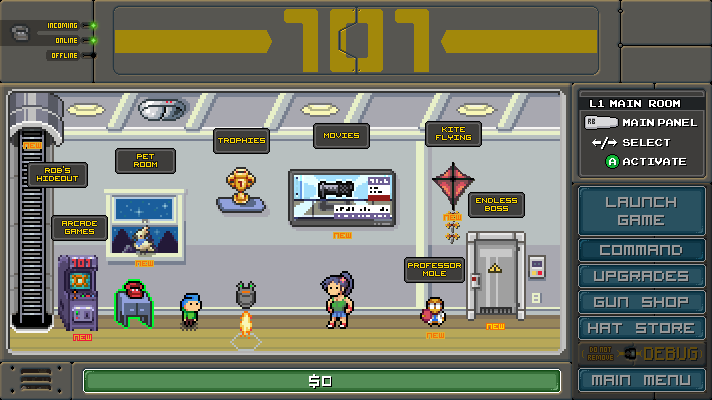 Check out some of these swift components. The phone will now ring and you can select it when you are ready. You might not want to wait too long or the message might be lost. So select that ringing phone.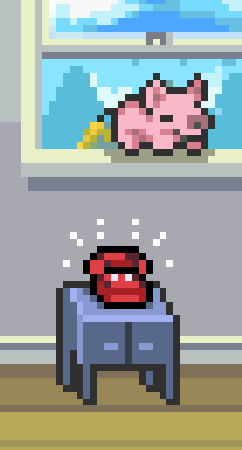 Once you jump into the Command Center area you only need to highlight the phone and hit the action button.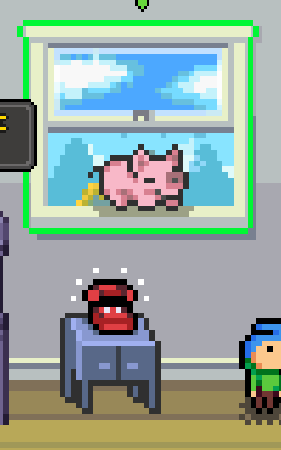 If you look up at the top of the dialog panel we have an indicator to show you what is going on. The idea here is if you are in one of the other main rooms you will see the call and be able to answer the phone. A lot of times when we are putting in features the main question is "How can we make this fun for the player?"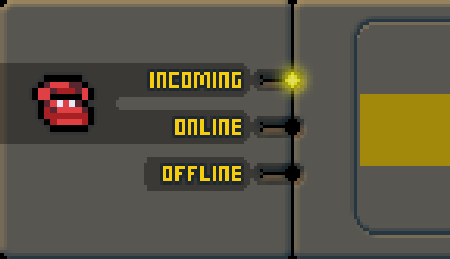 Most every single feature in Boss 101 will advance the story and ideally entertain you while it is happening. The phone system was a logical extension of the way we want you to experience the game. It worked with the current system and when we added in the dialog panels we felt it was a pretty organic thing to make the phone work with it too.

One thing about the dialog panels and the phone system is we can give you a lot more focus on what is important when you are bopping about in the Command Center. Before any of these modifications the messages were somewhat continuous and honestly a bit overwhelming. We are hoping with this addition we can give you a little more breathing room to read and enjoy the messages as well as the rest of the Command Center.





Talk at the Indie IRX 2016 Expo

I (Tim) will be giving a talk at the Indie Game Riot IRX 2016 conference. The best part is it will be online and viewable for you wherever you might be. Check out the link below for more information:

Indiegameriot.com

Also if you are an independent developer and want to show your game or perhaps host a panel – you can sign up right here:

Indiegameriot.com

Indie Game Riot is a great place and you should give them a look if you haven't already!
Screenshot of the Day
Command Center work - Added in the new dialog panels to the top of the Command Center.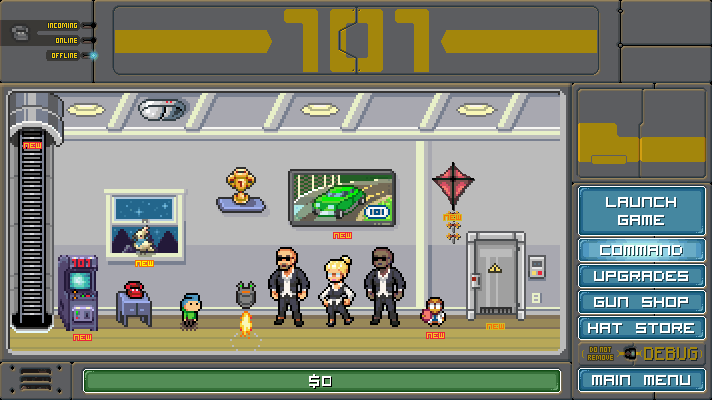 Boss 101 on Steam

Wishlist us if you would be so kind!

Store.steampowered.com

Talk with you soon and remember to live your dreams!

-Tim