Welcome back to this week's Boss 101 Update! Thank you for joining us!

Making a Super Boss in the Boss Maker

We have a few very special bosses you encounter during the game and for that we needed a way to call them out individually. One of the first ones of this is Jolly Rog3r, the pirate boss ship. Normally you come into the Make A Boss room and roll your boss. He gets locked in and voilà! You have a boss created for that level. For the rare case where the boss creation is a little more controlled we needed something to focus the player's attention on the new threat and also give him the needed info to plan the correct attack.

The Steps!

So we have the normal Make A Boss, you roll and you get a boss. From there you can see what the bosses strengths and weaknesses are as well as equip your guns and hats to best battle him. Like this…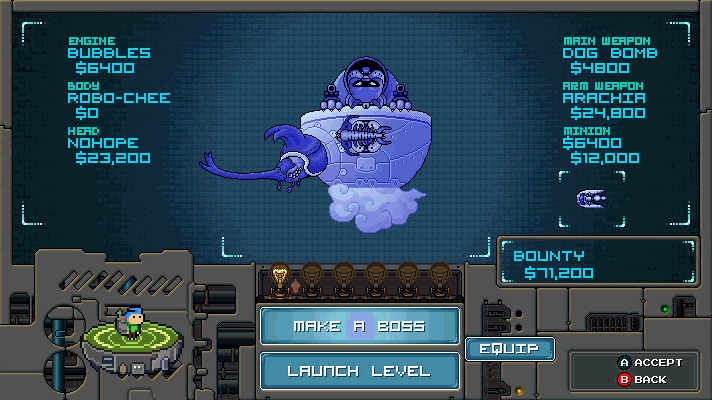 For the special ones we looked at the space we had available…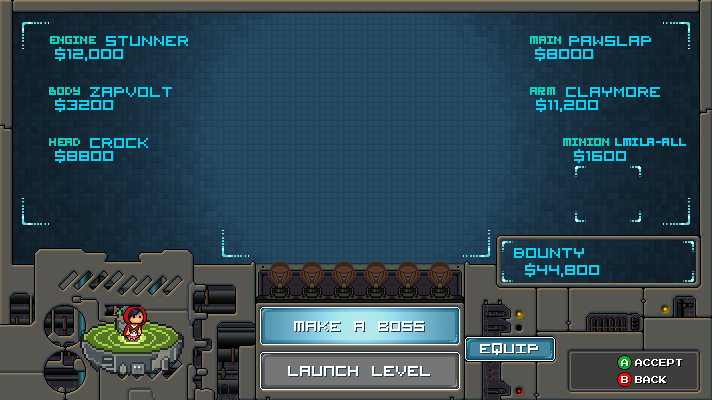 And mocked up an art piece with the needed boss image. This served as a first pass for the special boss panel. Note the simple font used for the name as a placeholder.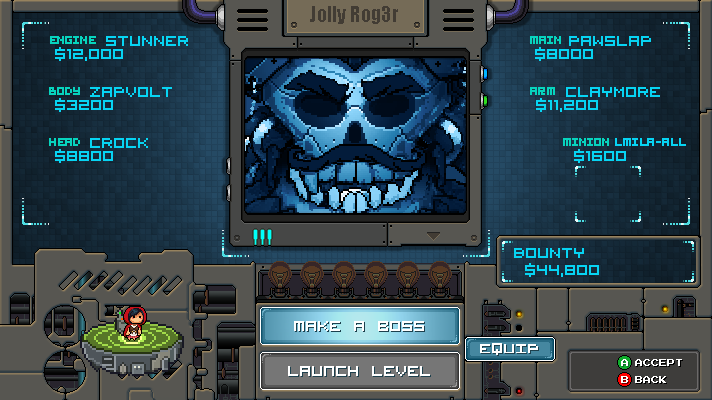 We took that image and did some work to polish it up and make it more "Boss 101"-ish. The font was changed and the image itself was made to look like a TV screen projection.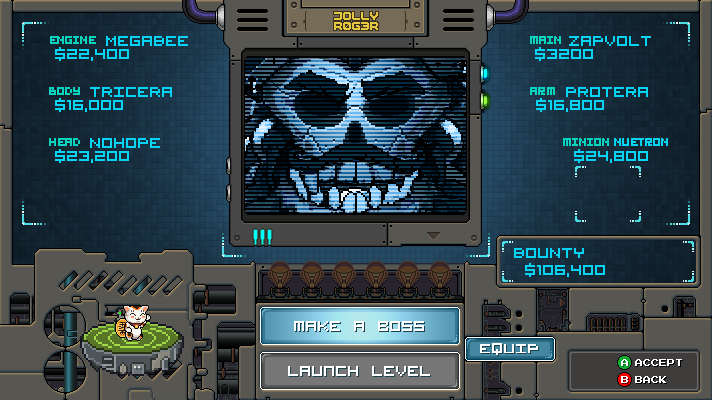 We noticed something was missing though and that was space for the Bosses main ability icons. For the bosses we wanted something that stood out so we looked at adding a small panel just for them. You can see it on the bottom left.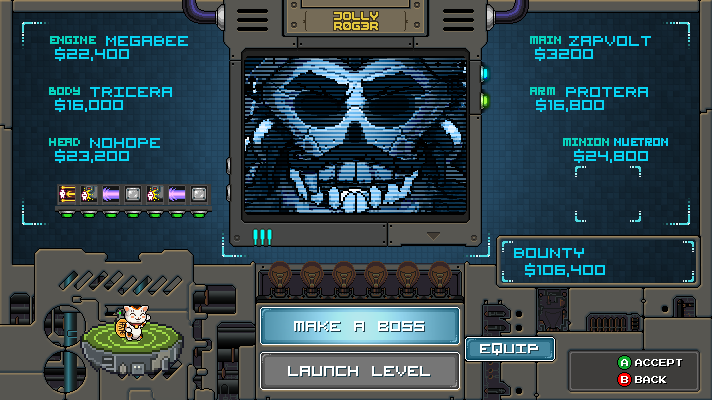 The deal was the panel should not be block the equip panel when the player is selecting a hat and gun to fight. We want the player to see both his and the boss abilities at the same time. Like so…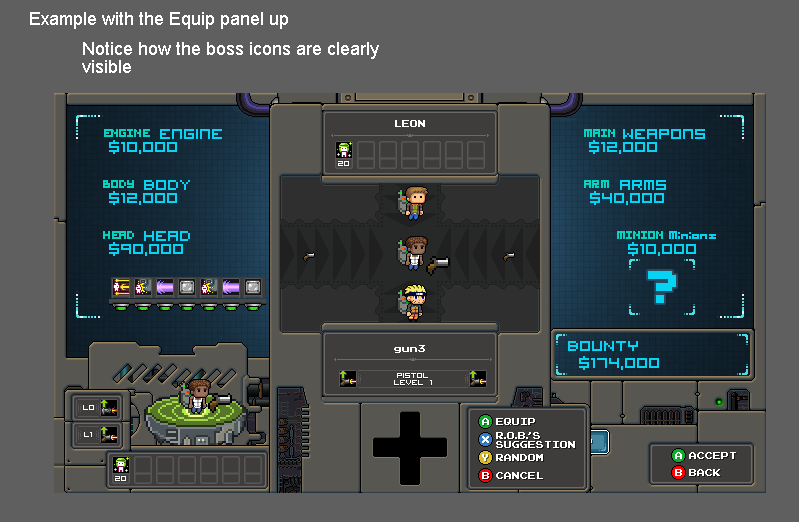 Se we noted up a sheet to add the panel and are working on that now…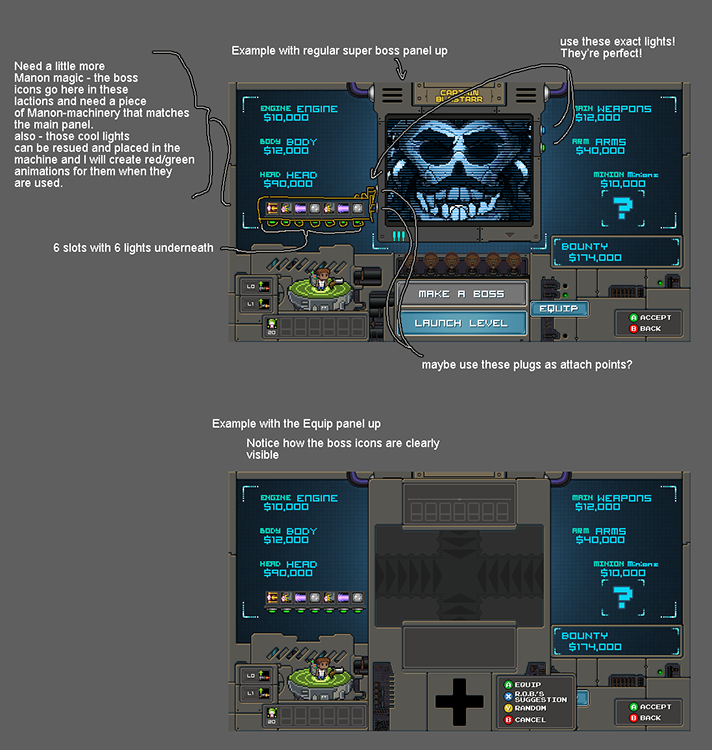 In the meanwhile we went back to the main panel and added in animations and various ambients to make it look super swift. Check out the final with animation (minus the in-progress ability panel)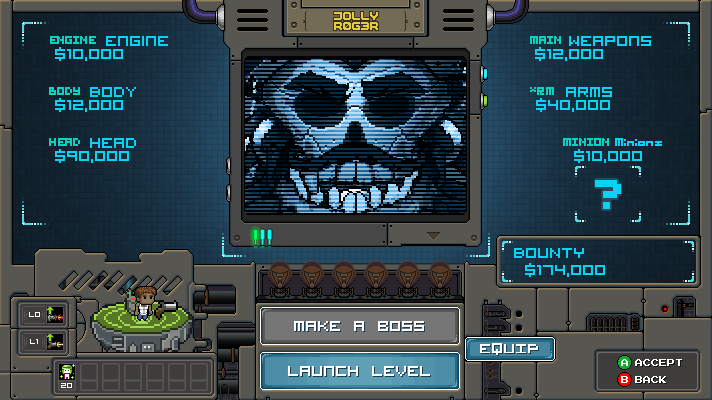 CRAZY! Looks pretty neat and the final effect with the blinking lights helps sell the uniqueness of the whole thing.
Screenshot of the Day
Boss taunts at the round start? Have they no chill?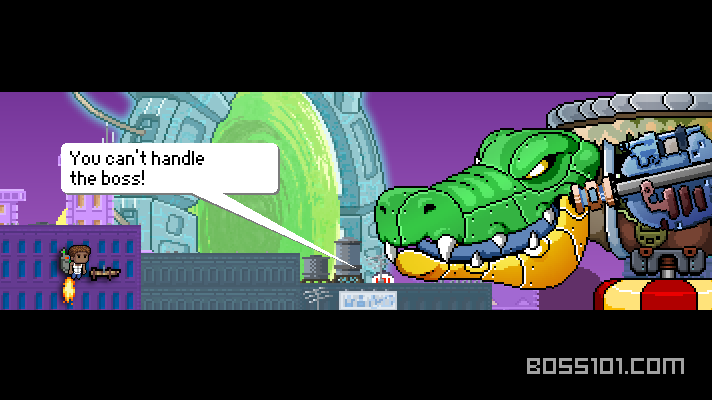 Well, that is it for this week and we hope you enjoyed a look at more of the behind the scenes process we are employing on Boss 101. Please keep those letters coming. We appreciate the feedback and the comments at the main site and via e-mail. We respond as quickly as we can!

Remember to live your dreams, no one else will!

-Tim