Welcome to the weekly Boss 101 update

We're getting in to the final stretch of 2015 and wow, the year has FLOWN by. It seems not long ago we started the weekly updates with the intent to keep you informed of our progress and communicate what Boss 101 was about.

Heading into 2016

I guess we have already spoken about the 2016 plans but it bears refreshing. Boss 101 is currently heading towards a mid 2016 ship date. That is the result of the amount of polish and storytelling we want to do. The game COULD be done a lot sooner if we were willing to cut features and development time but ultimately we don't feel it's the correct thing to do. We think you deserve our VERY BEST EFFORT so we are giving you that!

Current Developments

A lot of the upcoming weeks are about tuning and polishing the underlying systems for guns, hats and boss weapons. As you might imagine these systems are connected so we are taking the time to refresh and reevaluate how things work. The last week has been breaking down the way the boss weapons are working with the hat system. A lot of this is 'rock, scissors, paper' balancing and sometimes that can go pretty easily if you have a solid foundation. We had long ago put a system in place which allows us to drop in and test values for weapons and abilities.

Boss 101 is about bosses being made by you from a collection of boss parts. This leads to a lot of situations where you are mostly likely facing something completely new and unseen. Since that was probably the norm rather than the exception we are making sure you have options when you fight. One path is to pick your favorite gun and just start blasting, hoping your skill will carry you through. Another is to analyze the boss you are about to fight and make some deductions on HIS weakness versus YOUR strengths. You can play it as you want and both ways have benefits. For me, I do a bit of both. I have some favorite guns I tend to use a lot but sometimes I want to really out the hurt on a boss so I ring a hat or gun that will directly counter something he has. It's a pretty fun system we hope you will enjoy too. Some images!!
Win a Gopher (hat)
Did you know you once you help out the gophers and bring them back to your base you get a FREE gopher hat to commemorate your awesomeness. Does the hat give you powers? You have to find out, so get on it!
Remember to keep living your dreams folks – no one else will do it for you!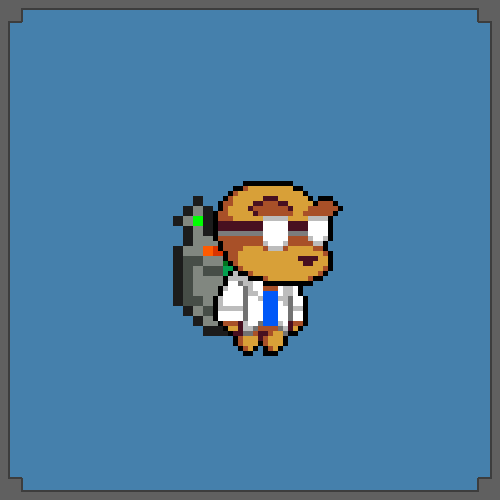 Remember to keep living your dreams folks – no one else will do it for you!

-Tim