---
Greetings!
The team has been hard at work on INT for over two years now. During this time we have had our share of hardships and accomplishments. But we have never wavered in our first and foremost goal to bring you, the player, an amazing indie RPG game set in an exciting Sci-Fi universe.
Our first year in review (from 2014) was broken into two parts and can be found here and here.
Since our initial year in review, our departmental scheme has changed and grown. In 2014, we had Devteam, Writing, Sound, and Miscellanies Departments. Over the past year we have restructured for efficiency and are now operating as a larger and more proficient team: Art, Coding, Writing, Creative Development, Sound, Web Development, HR, and PR. Some of these groups even have sub-departments such as Animation and Tabletop.
I would like to begin by examining the year in terms of milestones. Where have we been? And most important, where are we going?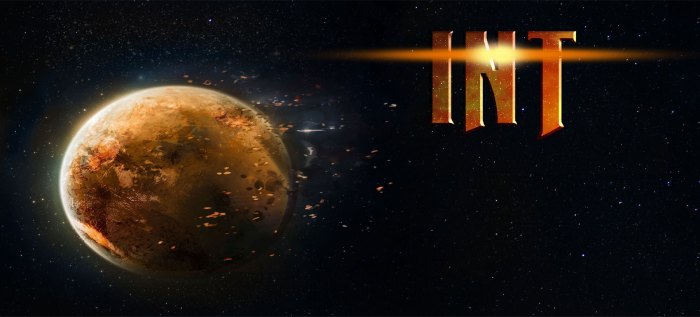 Bastion, the besieged trade capital of the UCE and principle setting for the INT technology demo.
INT has been in development for two years now, and we are closer than ever to producing our long-awaited technology demonstration, which will be a free public demo. While we are not ready to discuss these plans in detail, we are pleased to announce that this spring at Ravencon in Williamsburg, Virginia (April 29 – May 1) we will be unveiling an abbreviated tech demo, the first, playable test build for INT. As this date approaches, we will update our indiedb, Steam, and website pages with more information.
Once we show off the Ravencon build, we will be perfecting our technology over the summer and preparing an extensive PR campaign for an expected fall launch of INT. However, it is certainly possible that we may allow the public to download the Ravencon build prior to our full demo launch. This is something we are still considering, and you can weigh in on it below. We are always interested in what you have to say, and our future success depends upon your continued support. The entire team thanks you for joining us as we continue developing INT.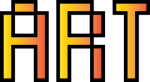 Art worked arduously under the direction of Matt Parkin in 2015, completing substantial work on the hangar, street, apartment and tubes level. While we are still gathering and building assets I wanted to show off some of what the team accomplished. Some materials are viewable in links at the end of the update and a number are making their public debut in this update.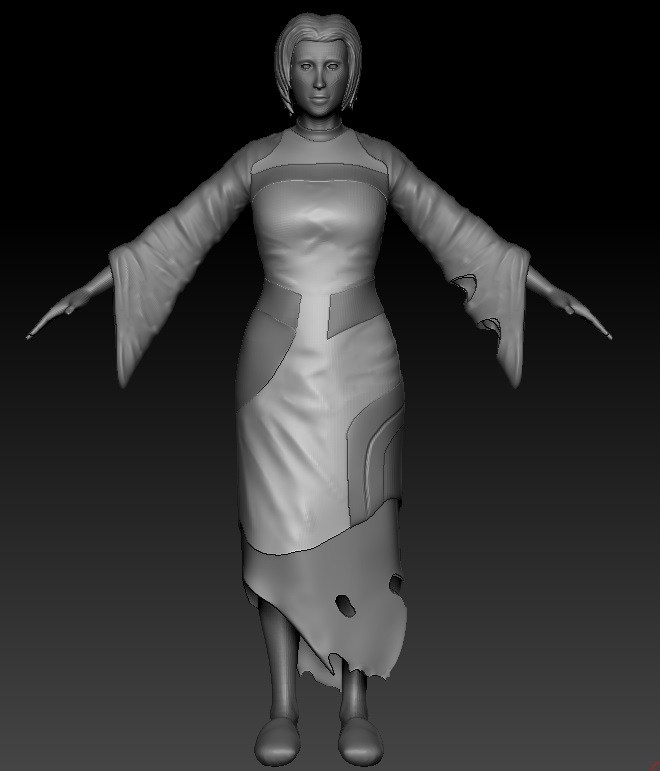 A civilian for the apartment level that is currently being built.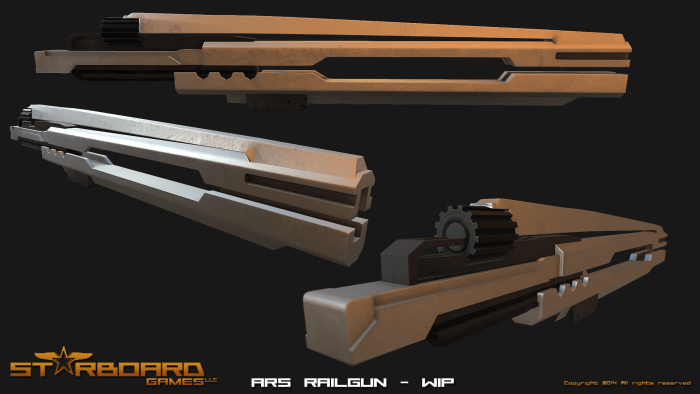 The ARS Railgun, which is one of the premier heavy weapons in the game. Found in the apartment level.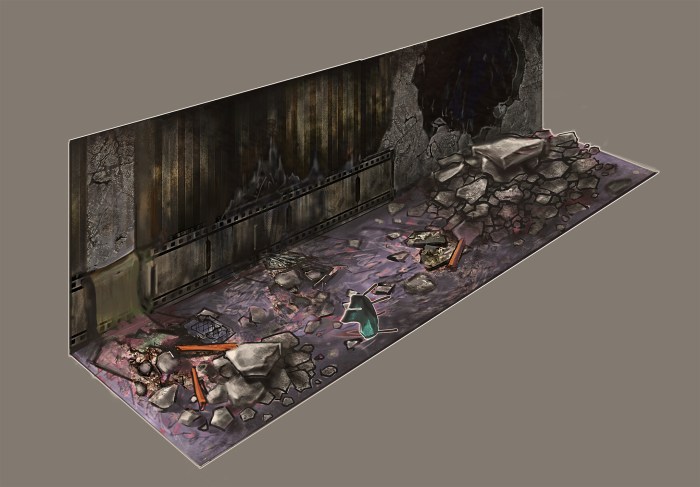 Concept art for the apartment level. This displays the extent of damage following the destruction of the level.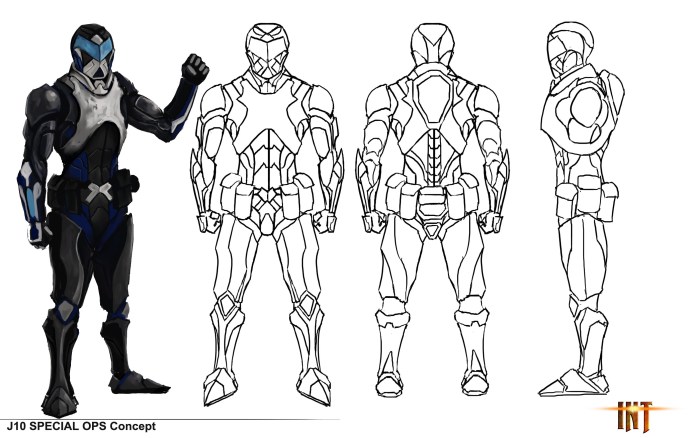 One of the end-game bosses in the UCE-themed hangar. Expect to fight these experienced J10 soldiers and their commander, Marcus Dorhl, if you want to leave Bastion. Or perhaps you can negotiate with them to get off the planet?
Currently our focus is on preparing, finalizing and upgrading our assets for the apartment level. This level, as aforementioned, will be on display April 29-May 1 at Ravencon. We have shared details about this level previously; but expect to hear more about it as we finesse it into its final state leading up to our first convention appearance.
Moreover, ART also has been preparing assets for other levels of the game. In the update section below you can view ART's progress on the Tubes, Hangar, and Street levels.
The Tubes will be a sub-level of the street and an optional one, but it does offer our version of a traditional RPG dungeon experience. There will be optional mini-quests there, cumulating in a boss fight.
The Street level is broken into two zones: The Street Proper outside the Apartment level, which will showcase the ongoing Interstellar Civil War, and the Industrial Park which will be an industrial themed section showcasing the power grid of Bastion's city Aurora. This level will be an exterior level that will make up the bulk of the questing experience and have three sub-bosses.
The final level is the Hangar level which was featured (partially) in our most recent teaser. This level will be the final confrontation with the main bosses of Bastion and end the demo with the player acquisition of a starship.

Since the last year in review, our coding team has been preparing for the public INT demo. The team embarked on a number of projects in 2015, which it continues to finalize: Skill System, Interaction System, Combat System, Dialogue System, Inventory-Player Equip, and miscellanies systems. These code systems will make your play through complete (obviously), and we are preparing code feature videos of these systems, which we will share leading up to Ravencon.

The writing team generated extensive dialogue trees necessary for a feature-complete demo with Dave at its helm this past year. Since this is an RPG with roguelike elements, the writing process continues to be an ongoing endeavor. A multitude of branching choices may or may not occur during an iteration of gameplay, a dynamic that emerges from INT's unique randomized companion system. What is more, the writing team composed quest descriptions, dialogue options, as well as helped to prepare the rich lore for INT's public demo. For instance, Dave created several planetary information documents for the INT universe and worked with Debbie to write and realize INT's diverse cast of companion characters.

Creative Development continues to prepare para-game and inter-textual material that occurs in the INT universe for our inevitable Greenlight and fundraising launch. Brian, our Creative Development Lead continues to work on the Tens Day graphic novel with Ryan, our comic artist. Here is a shot of the pencils for the second page of Tens Day, which depicts scenes from around the Core worlds in the aftermath of the attack at The Pinnacle Hotel: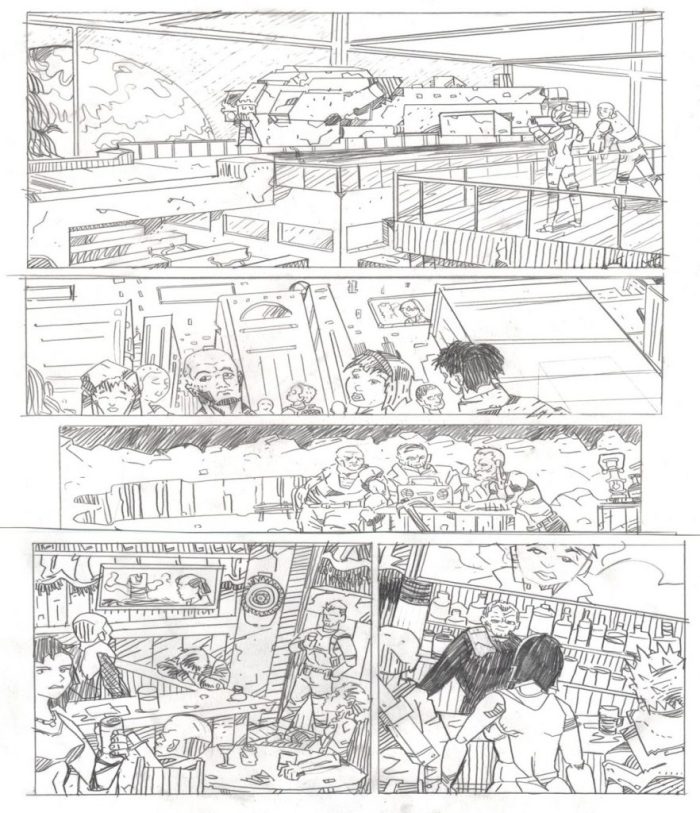 Tens Day 0, the prelude, is available to read online here. Furthermore, Brian has begun working on novelizing Tens Day, which he will share on Wattpad. At the moment, "The Initiation," a seven-part gothic tale set in the INT universe is uploaded at his Wattpad channel (b_olski). An earlier version of the story was previously featured on a popular YouTube channel here in 2014. "The Initiation," moreover, is being adapted into a prose comic with Joe, another comic artist. Here is a sample page of this project: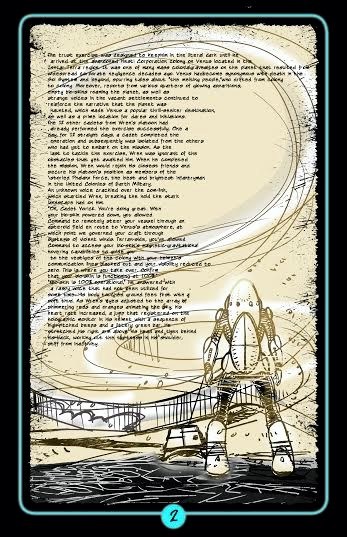 In addition, Panda, our tabletop designer, continues to work on a prototype card game set in the INT universe. We will have more information to share about this project as it becomes available. On the lore front, Stephen and Cory generated material on gangs, pirates, smugglers, and the ever-important corporations, while Cory and Panda fleshed out the beginnings of a star map for our universe. Recently, Cory also jumpstarted our wiki pages.

Our HR Department, headed by John, our hiring wizard, worked with the community and team to bring on numerous talented individuals that help to make INT a continued success.

Our PR Department, directed by Jacob, streamlined and upgraded INT's PR apparatus. This process is ongoing, but Jacob has spearheaded several initiatives, including but not limited to the following: launching a weekly update that is shared on on IndieDB; hosting and producing Rogue Space (INT's podcast); building the monthly newsletter and revitalizing it; and attending INT's numerous team meetings to stay informed in order to share our accomplishments and any new developments with the public.

Our web development team headed by Michael launched a major overhaul of the INT website over the past several months. This revamp energized the website, adding new features and protocols. We are now hosting a monthly podcast and newsletter, for instance. What is more, we routinely update the team page, contact page and information about INT. Soon we will have a media gallery, and perhaps, most important, the website is undergoing SEO optimization.

This year INT team has taken a leap in the indie community from a promising up and comer to a multi-tiered project realizing its vision. We have persevered during the critical early years of development and have established concrete goals for 2016, building off the momentum of our 2015 accomplishments. Our outreach efforts continue to expand with a dual aim: to generate awareness that we are producing our public demo, at no cost, to the player while gearing up for the fundraising phase, about which we are strategizing now in order to set ourselves up for success.
It is our intent to produce games and to be a premier indie developer, and INT is shaping up to be a firm foundation to this end. We hope to hear more from you, and we hope that you will become a part of our growing community. INT is coming, this year.
Below you will find our updates from 2015 and a few from early 2016. We hope that you enjoy this material and get a sense of INT's arc of development to appreciate where the game stood then in comparison to where it stands now. We expect to maintain or to surpass this rate of growth in 2016 as we approach our final goals.
Our social media information concludes the series of links below. I encourage you to get involved and become a part of the INT universe!
Thank you,
-Justin
---
IndieDB Updates:
January Mini Update: Indiedb.com
February Update: Indiedb.com
March Update: Indiedb.com
The "Tubes" Q&A: Indiedb.com
Gatling Laser Cannon Modelling: Indiedb.com
April Update: Indiedb.com
Tubes Blog Update: Indiedb.com
July Update: Indiedb.com
November Update: Indiedb.com
Weekly Update #1: Indiedb.com
Weekly Update #2: Indiedb.com
Weekly Update #3: Indiedb.com
Weekly Update #4: Indiedb.com
Weekly Update #5: Indiedb.com
Weekly Update #6: Indiedb.com
---
Rogue Space Episodes:
Episode 1 ~ Halloween and Horror
Episode 2 ~ Turkey and Trailers
Episode 4 ~ Lore Never Changes
---
INT Trailer's:
State of SOL Trailer: Youtube.com
INT Teaser Trailer #1: Youtube.com
INT Teaser Trailer #2: Youtube.com
---
Web Pages:
Starboard Games LLC Website Tens Day: Starboardgamesllc.com
INT Website Careers: Starboardgamesllc.com
INT Website DEV Blog: Int-game.net
INT Contact Us Form: Int-game.net
INT Meet the Team: Int-game.net
INT Website: Int-game.net
---
INT Social Media:
Facebook: Facebook.com
Twitter: Twitter.com
YouTube: Youtube.com
Reddit: Reddit.com
IndieDB: Indiedb.com
Steam Concept: Steamcommunity.com