A good portion of the weekend has been spent on some back-end stuff, like getting (the official) Greenlight page organized and transitioned from the "Concept" one i had up. It's a bit frustrating because the Concept version is still getting views & "yes" clicks, even though Im going to be focussing my updates on this page here. Hopefully enough people find there way to the official page located here: Steamcommunity.com
From a development standpoint, I've been working on some more gameplay & graphic-oriented stuff. Getting new enemies developed and trying to put some half decent consciousness to them has been the biggest focus so far. To this point I only have a couple key enemies and one major boss, but the final game I hope to have quite a few enemy types to keep things interesting throughout the course of the game. Even though it's meant as a bit of a 'high score' game, I am really excited to have this underlying element of mystery and story veined throughout the whole thing. Imagine playing PacMan and each time you eat a power pill you learn a little about why PacMan is in that maze in the first place... and realize it may not be so cut and dry as you thought...
Anyway here are a couple tidbits from the stuff I've been working on: New Enemies, Some new / basic atmosphere, etc.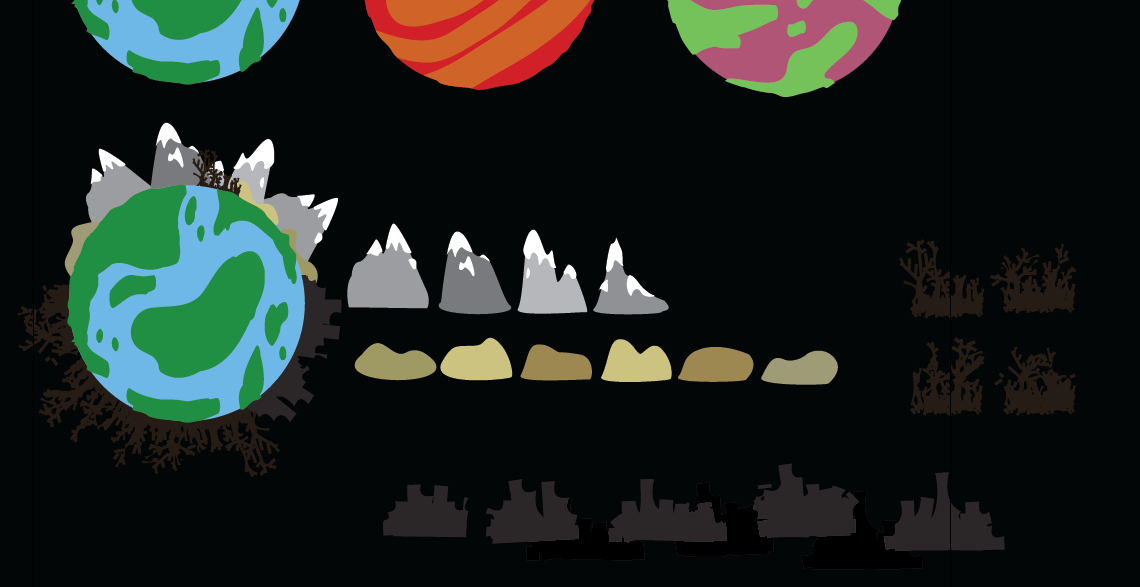 I'll be building some more 'backgroundy' type stuff and am currently figuring out the best way to give planets a bit more personality while you explore - so they feel a bit 'different' and also so you have something ugly to cover up with your beautiful flourishing plants. :)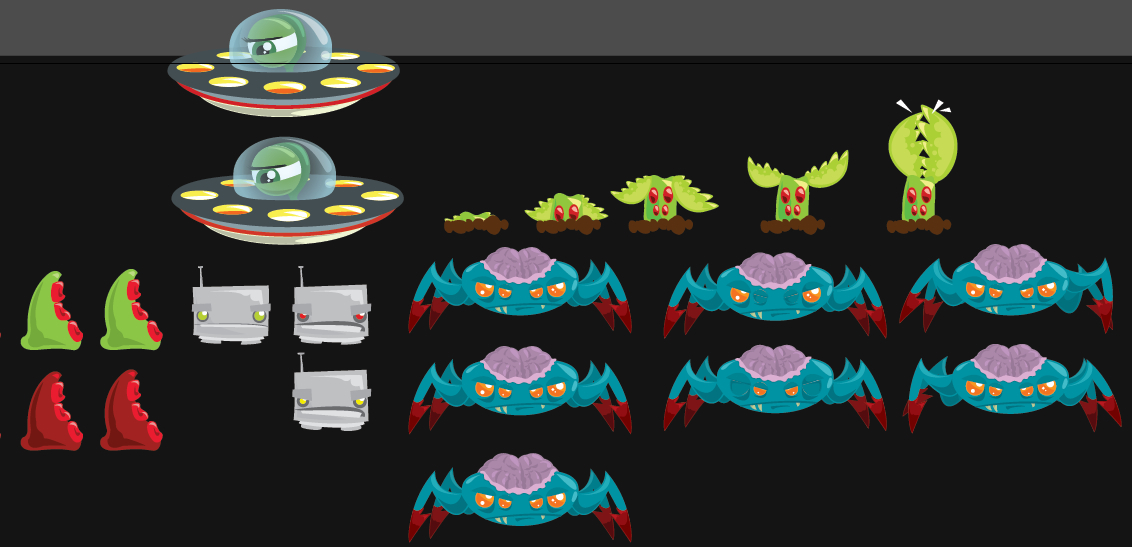 Enemies are looking good, it's been a challenge to animate them appropriately, but its a lot of fun. My 4 year old son is amazing at ideas too, just wait for the ideas he has for some of the bosses, though I think i wont spoil those in the developer notes haha. :)
Ive also been prepping to let some people check out a pre-alpha version i have which pretty much shows the gameplay I have from the initial gameplay / trailer / preview video i did. It has the basic enemies, albeit dumber than their final versions as well as a boss and really the core of the gameplay is all there. If you comment on this that you're interested in playing I'll throw your name in a hat - im picking a handful of peeps to add to the private Development group to check out the preview build -- I'm working on a proper demo that I can start sharing with press and stuff, so if you guys know anyone who might be interested in getting their hands on that, I'd be eternally in your debt if you could pass me their info too, no biggie if not. Im building my list already anyway. :D
Cosmic hugs and talk soon.Nate
-- Originally posted on the Sprout Greenlight page @ Steamcommunity.com --