Lets kick things off with Kieran's Archer design! After weeks of slaving away, we're finally able to show off some more character class'. You can see that we're starting to explore the different color schemes for each side- this red and black version is very reminiscent of the 'Mason Order' from Chivalry.
You can also see the amazing design work that's gone into the archers quiver and bow!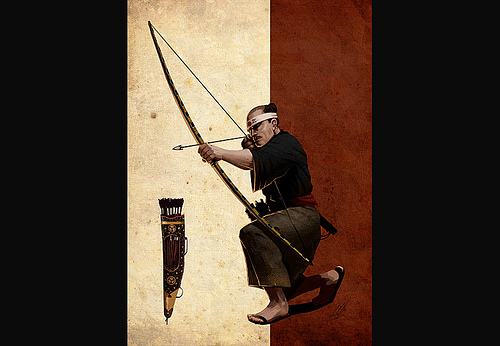 Click here for a
higher
resolution version.
Next we're happy to present the first part of the Bushido armory. Each of the class' now has their primary and secondary weapon modeled. I haven't finished the textures on all of them yet, but expect another textured render soon.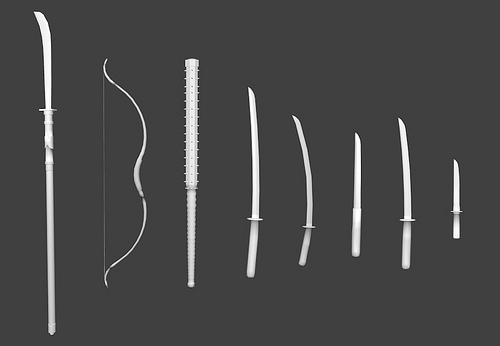 Click
here
for a higher resolution version.
For anyone interested, the weapons are (from left to right):
Naginata, Han-kyu bow, Tetsubo, Katana
Tachi, Chokuto, Wakizashi, Tanto
Stay tuned for more updates, including the next character class and some more weapon renders. We'll also start teasing you with some images from our first map!