20% Funded & Stretch Goals Unlocked!
---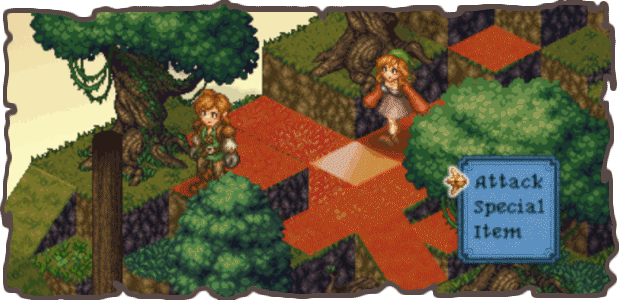 We reached 20% funding last night, and we couldn't be happier!
Stretch Goal Unlock!
Oh wait, but we COULD be! Because you all unlocked a sneak peek at 2 of our stretch goals through the achievements! And we heard your feedback and made some of these achievements more attainable, because not going to lie, I want that Dark Vashti costume pretty bad.
So without further ado, a peek at two of our stretch goals:
Who doesn't want the chance to get to know the characters and troops who fight alongside them? Have a seat at the pub or around the roaring campfire and chat, and when it unlocks special skills in the process - bring it on!
Ah snow, what a tactical dream! We've got big strategy plans for Volin - a side of Arcadia very unlike it's neighbor to the West, both in danger and disposition. A harsh environment has bred a harsh people, and we hope to bring Vashti and Des to it's icy landscapes.
We'll put these up officially on the page as we get closer to our base funding goal, and that's not all!
Press
We'd like to share some interview answers so you can get to know Becca and I better as well. Today's quick snippet comes from the UK website Examiner.com:
Jesse Tannous: When and why did you decide to collaborate on Arcadian Atlas? Will you continue to collaborate on projects?
Taylor Bair: Hahaha, I believe it went something like, "Hey Tay, I want to make a game." That's all I needed. But in all honesty, Becca and I have worked together since we were kids. Everything from little throwaway game projects, games we entered into competitions, and even drawing. We did just about everything together as children.
Becca Bair: Yep, haha! That's pretty much how it went down. I knew I wanted to make a game but I also knew I was terrible at a large portion of the game development tasks. When we were younger, Taylor stepped up and started working on my RPG project Genesis when I had left it for dead. He brought life back into Genesis and inspired me to continue working on the game. With him as my game partner we were able to make HUGE strides on the game. We're talking hours and hours of new content and story added only after Taylor joined me. So it just made sense to team up with him – we knew we worked well together and he had already shown he was a competent game developer.

Spread the Word!
Projects that fund 30% in the first 3-4 days are statistically more likely to fund, so tell your friends. We've been working on more gifs, music, unlocks, rewards, and secrets for you all! Next time keep your eyes peeled for some of the fan art we've received as well!
And don't forget Steam Greenlight:
Now let's get out there and make this dream a reality! The best place to start sharing is social media, press, and friends. Tell anyone who will listen, and these achievements are some great ways to unlock great rewards along the way!