Helo Gamers,
Soo Today!! we want to present you some small update of our Sprite Works, 20 Clients,
Like the name of the game called this Bureau, you must serve some clients for get the money and be a problem solve for them.

So Hope you Enjoy it, and feel free to give us some Opinion or Critique...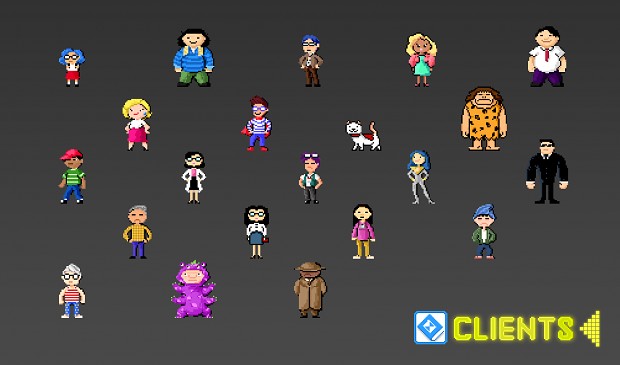 20 clients you can serve in our upcoming game!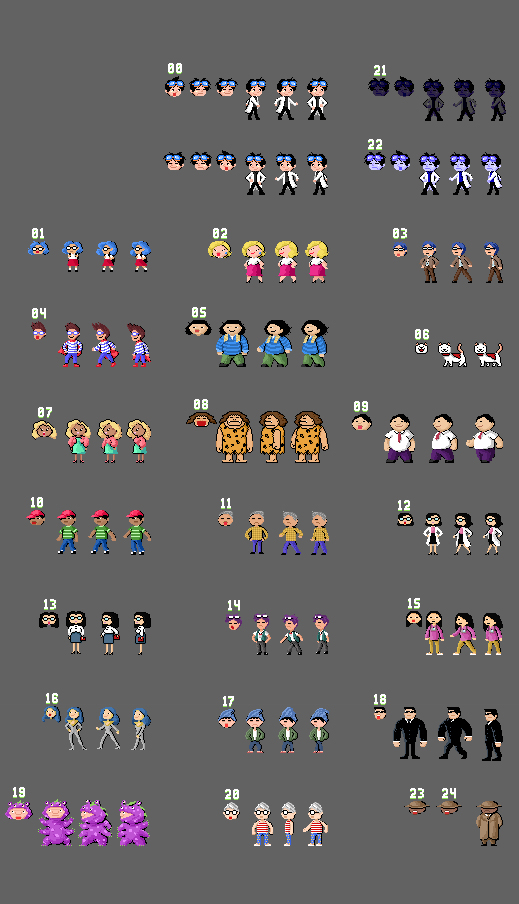 20 Clients Sprites