Technically it is a monument. I guess. If you wanna be technical.
Most of my job is straight forward. I take Todd's brain – and make the things in it into models. He does far more actual design than I do, which makes my job pretty darn easy in comparison.
So starting this week I will be posting my model renders with Todd's concept. This way you can better see how I ripped it from his head and put it on your screen!This week I have various environmental props in varying levels of doneness.First is one of the monuments to the power source that pretty much runs the industrialized country – laperite.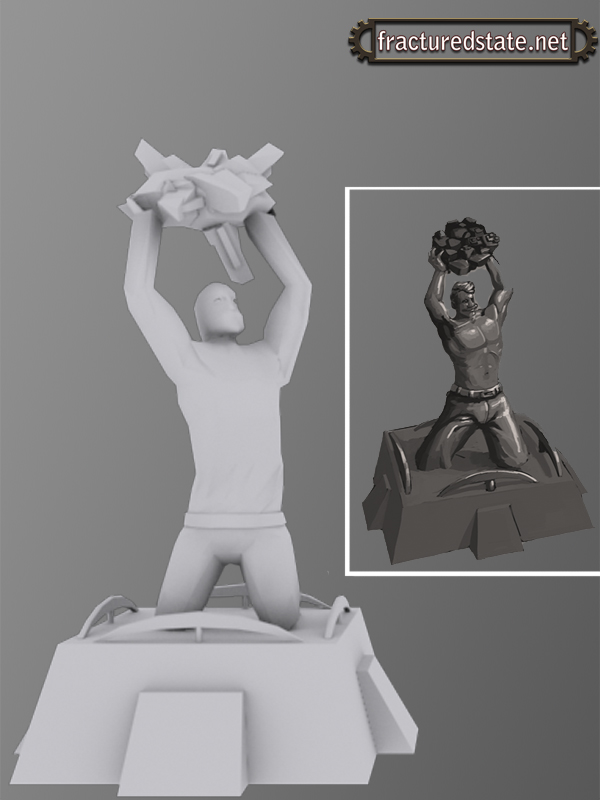 The next few models are all signs of some kind I know they really don't look like much, but once they are in engine and textured – it'll be great.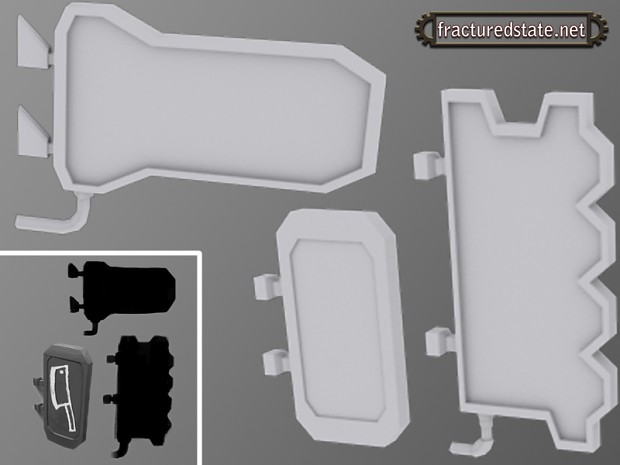 And everyone loves the giant propaganda ornaments lying around town to make sure you really know who owns you.