Life of the Unworthy
Dev Diary 17
Hi!
In this article, we'll stay in the underground city, discovering what more it has to offer. The city of Eshara is a home to simple worshippers. They are called the Unworthy - they worship the two faced god Lahmu and wait for the arrival of the Chosen one. The Unworthy play an important role in the story of Elfscape: Ancestors. You can learn more about their way of life, if you collect bonuses - pieces of comics series.
The bonuses can be obtained with the help of headless statues. All you have to do is bring them back their lost heads. But it's not as easy as it sounds - paths to the heads lead through the hardest obstacles in the game. (You can learn more about collecting the bonuses here.) There are 32 heads in the game, as there are also 32 comics pieces. The comics story is happening at the same places as the events of Elfscape: Ancestors, so you can see the same surroundings in the comics as in the levels.
Glowing yellow mushrooms in comics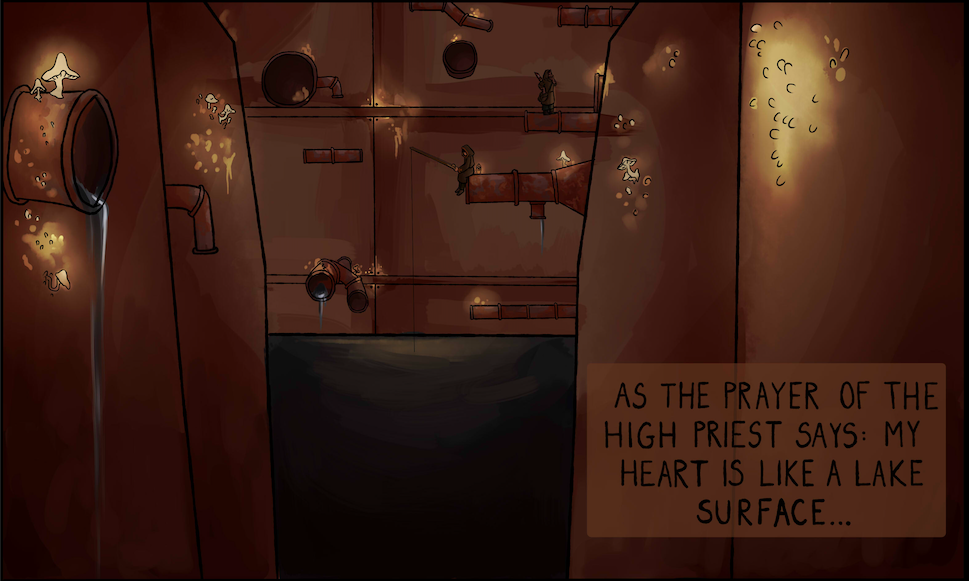 Glowing yellow mushrooms in levels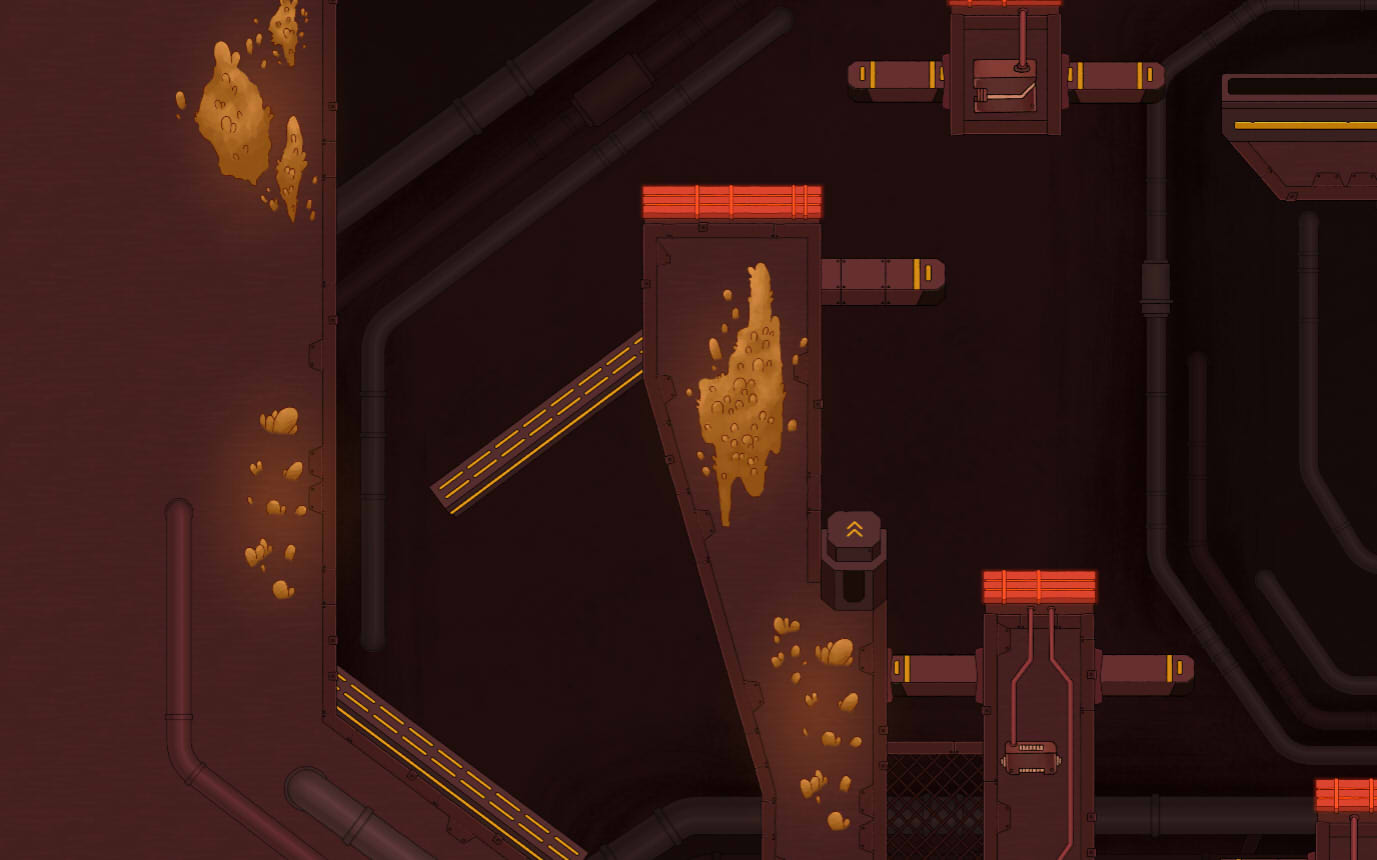 The comis tells a story about the lives of two young Unworthies, named Jachan and Agol. They are both hunters, but that's all they have in common. Jachan is obsessed with the two faced dog god Lahmu. On the other hand, Agol has more interest in earthly pleasures. The story starts when the High Priest sends them fishing together - but the trip takes an unexpected turn.
Jachan & Agol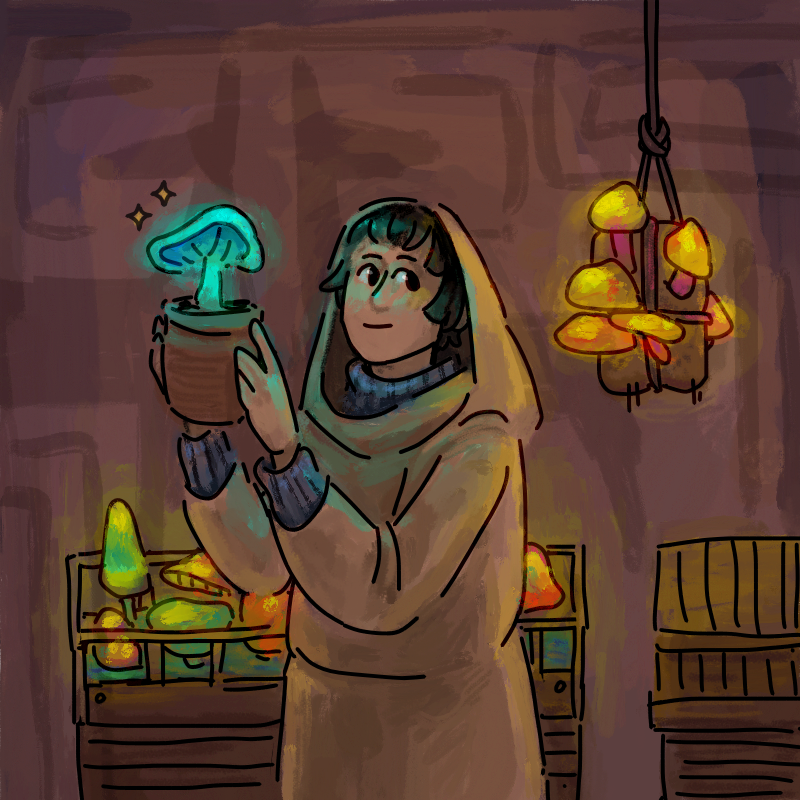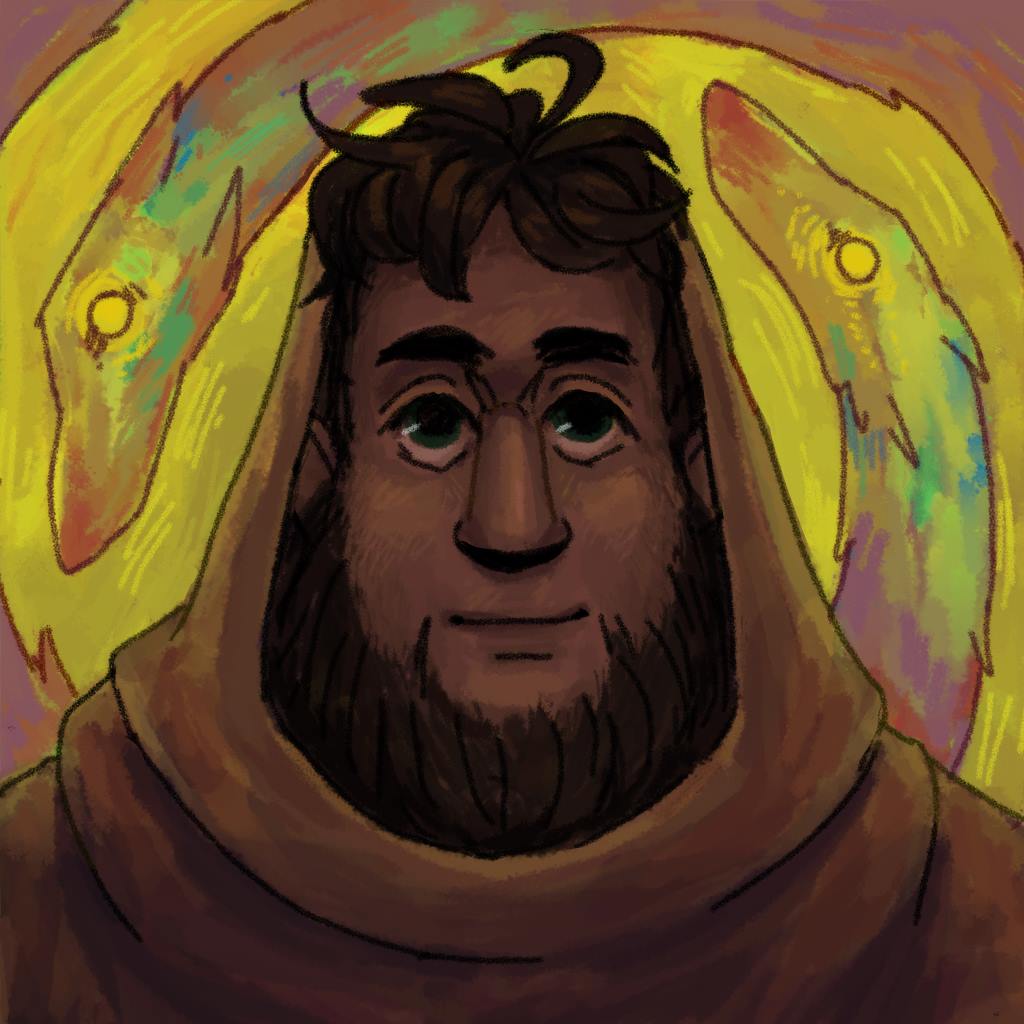 Jachan and Agol fishing