Client 1.6.3 - Cave Iron
Took a bit longer than planned, but we have just released levels 11-20 of the scavenger hobby. 15 new crafting recipes have been added as well as the new iron ore resource.
Iron ore can only be found inside the newly uncovered abandoned mine which can be accessed via Sunset Isle near the lodge. To ease the burden of trekking across the wild terrain, new telepads have been installed for quick travel to the lodge and back.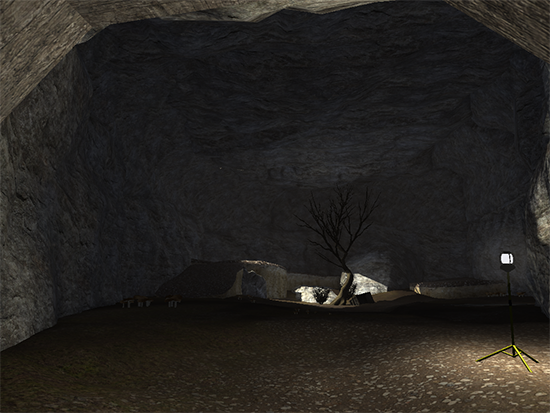 No one knows what happened to the miners, but there is plenty of iron for the taking using the scav scanner. New areas of the mine will be opened up as we deem them safe for exploration.
Release Notes
[Updates]
- Abandoned mine entrance near lodge now accessible to level 10 Scavengers
- Iron ore can now be acquired in the abandoned mine using the scav scanner
- New telepads added to Sunset Isle to transport between the plaza and lodge locations for easier access to the new mine
- Added 10 new levels to the scavenger hobby. Max level is now 20.
- Added over 15 new scavenger crafting recipes
- Output section of crafting interface now has a preview in 3D button for applicable crafted items
[Fixes]
- Scav Scanner should no longer become out of sync with player level progress
- Craft quantity in crafting window now limited to max capable of crafting based on current ingredient quantities
- When crafting ingredients in quantity the crafting process will stop if your inventory is full of that item