Hello, indieDB Community!
Welcome to the 13th article about our in development game, Entrudo.
If you want to find out more about our game, check out previous articles on our indieDB page.
For the past weeks, we've been working on our enviroment and today we want to show you how the farm area of Entrudo looks like till now.
Just a reminder that our game will have 4 areas in total: touristic area, farm area, residential area and natural area.
---
Thumbnail:
First we started by gathering references and with those create several thumbnails, this is one of them.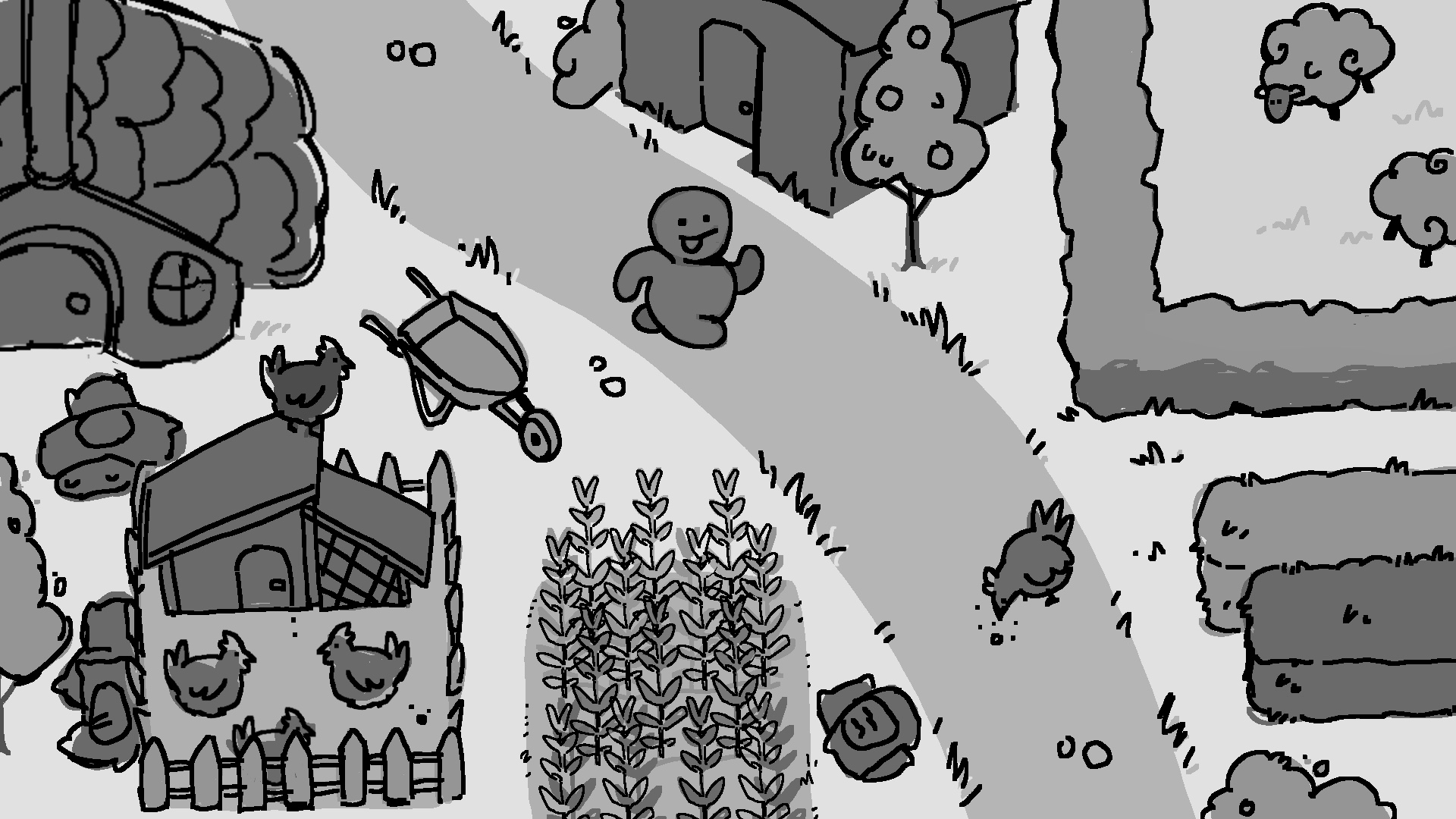 ---
Sketches:
After that it was time to clean up a bit and started sketching ideas based on that thumbnail and got this so far.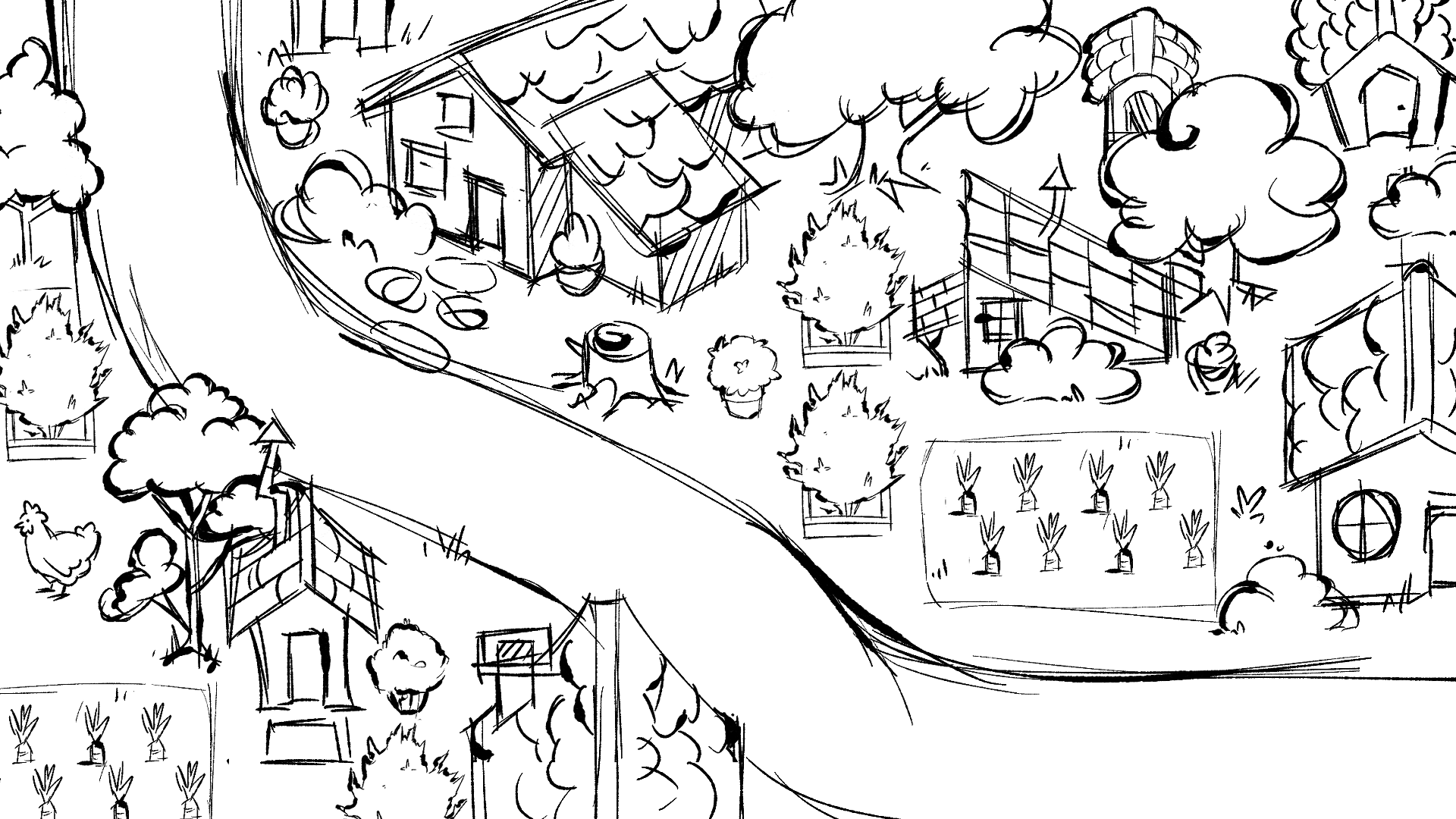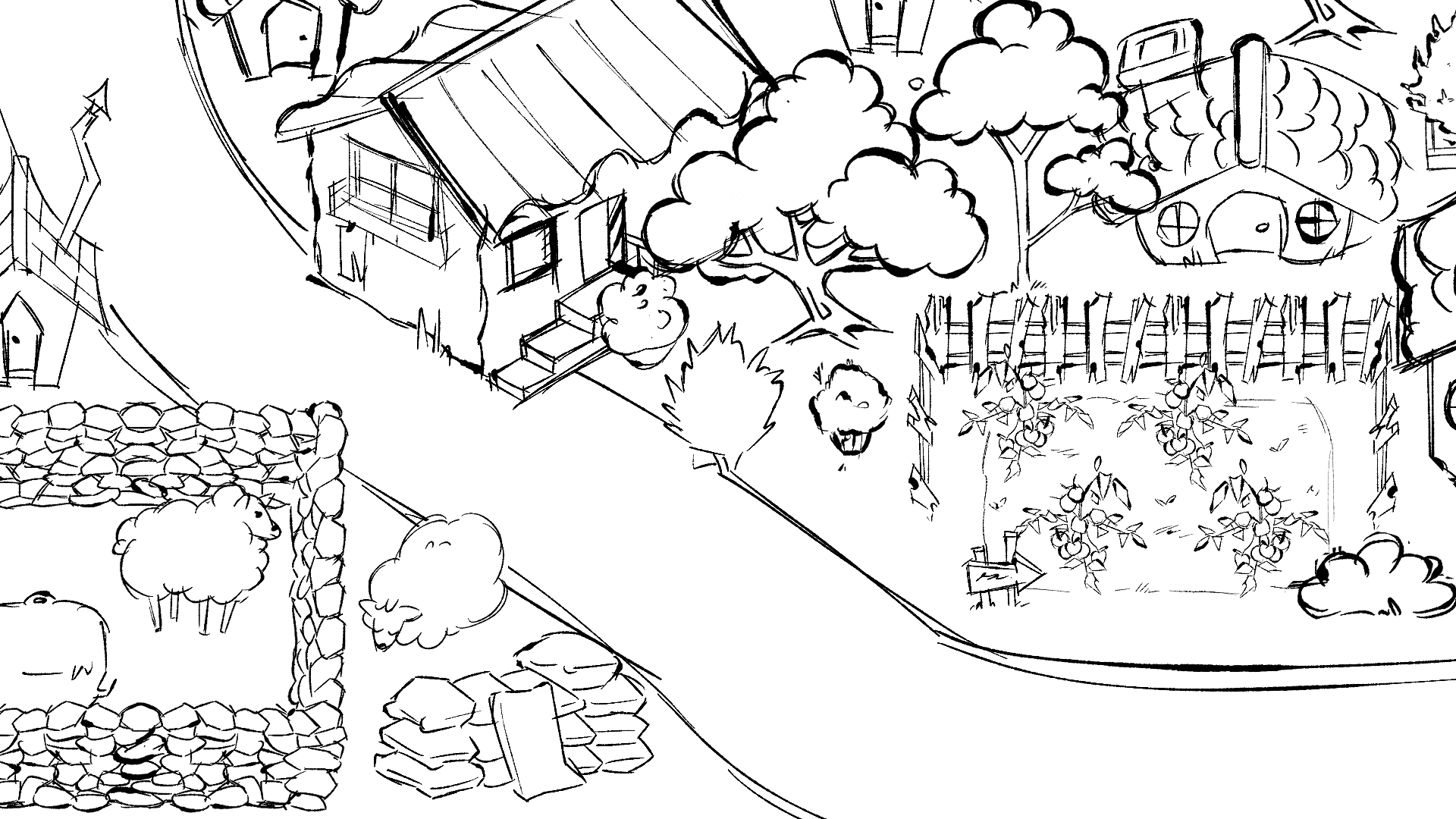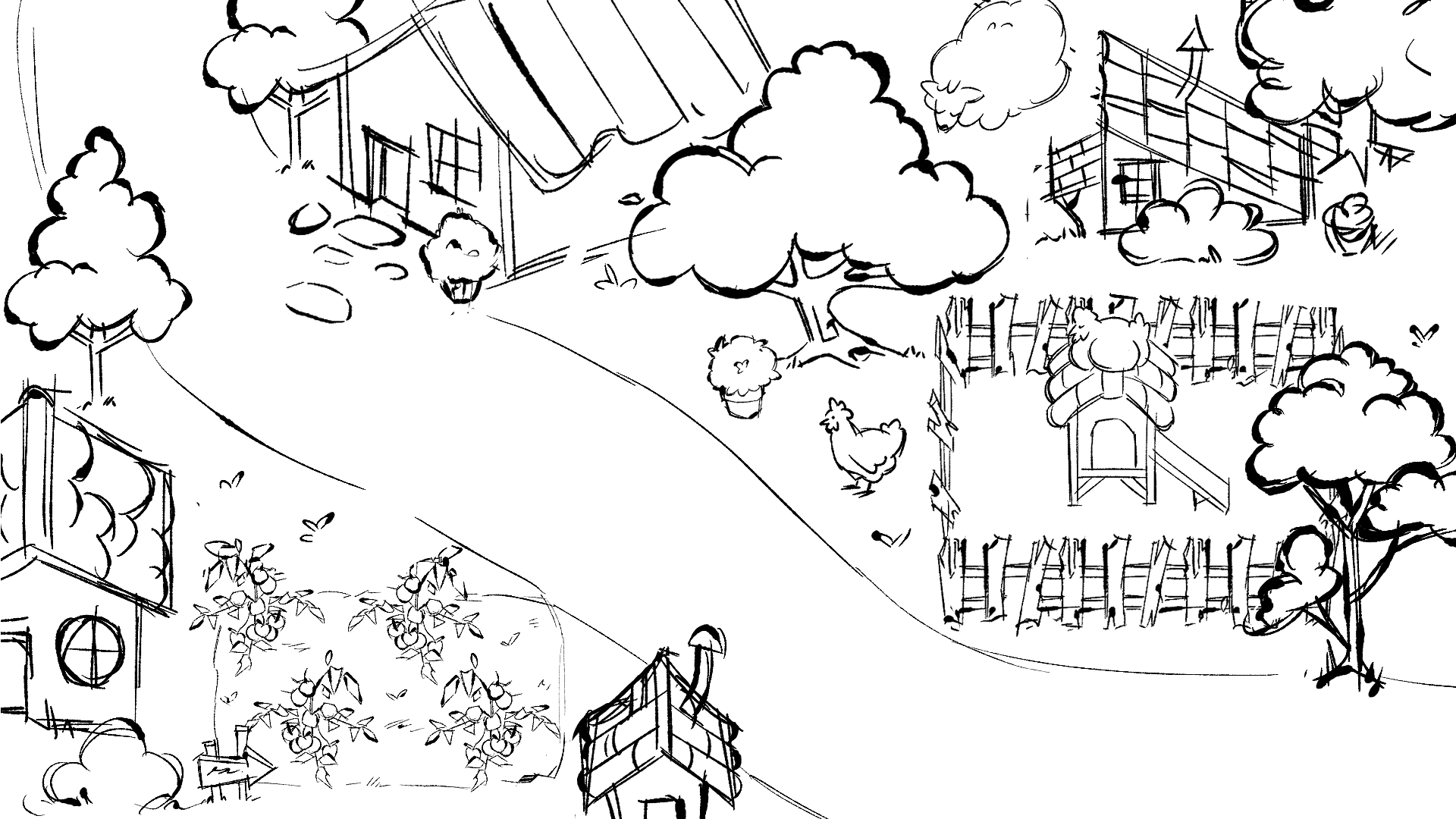 And what farms have the most? Animals of course! So here it is, some chicken and sheep sketches. They are kinda cute right?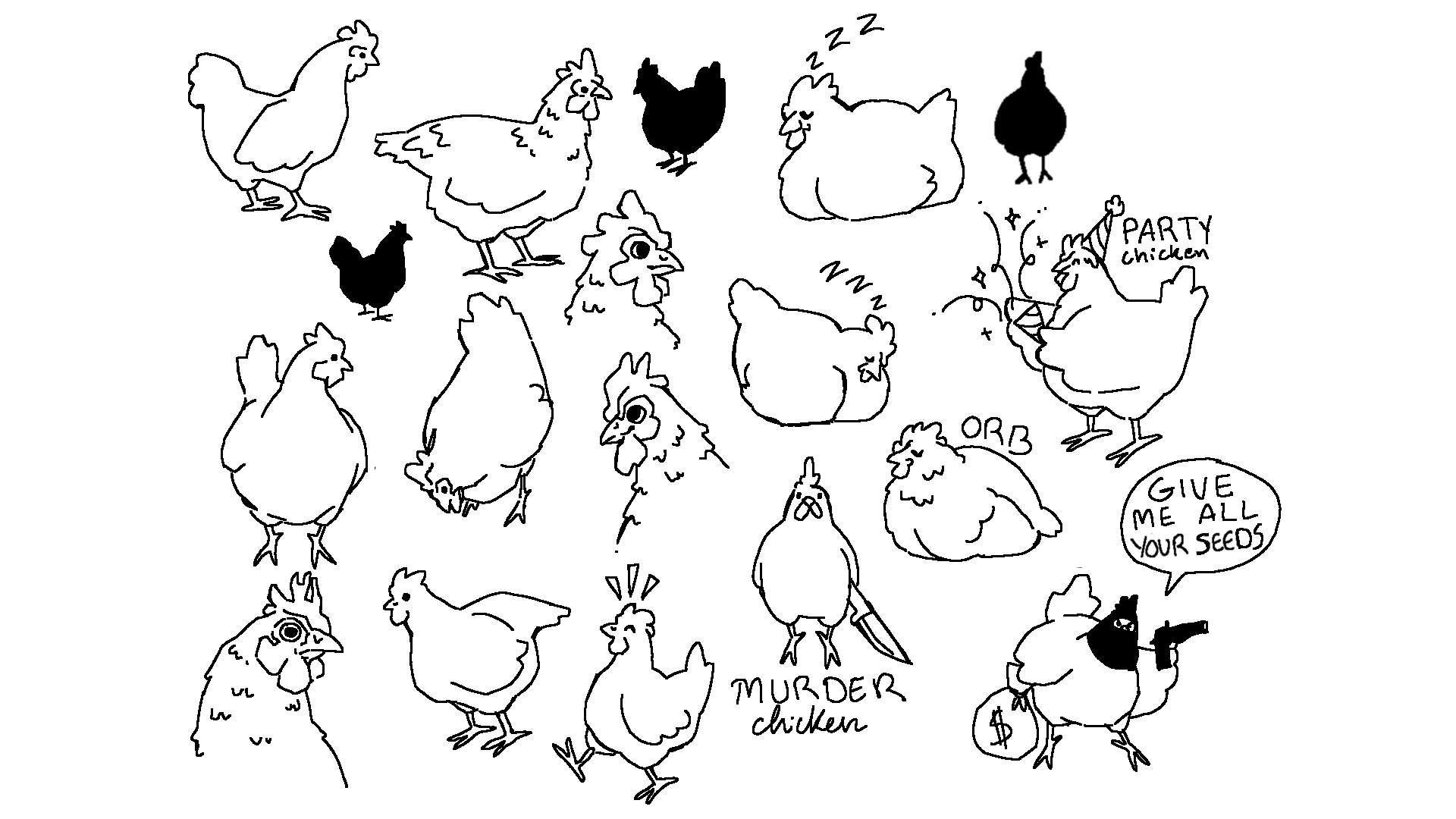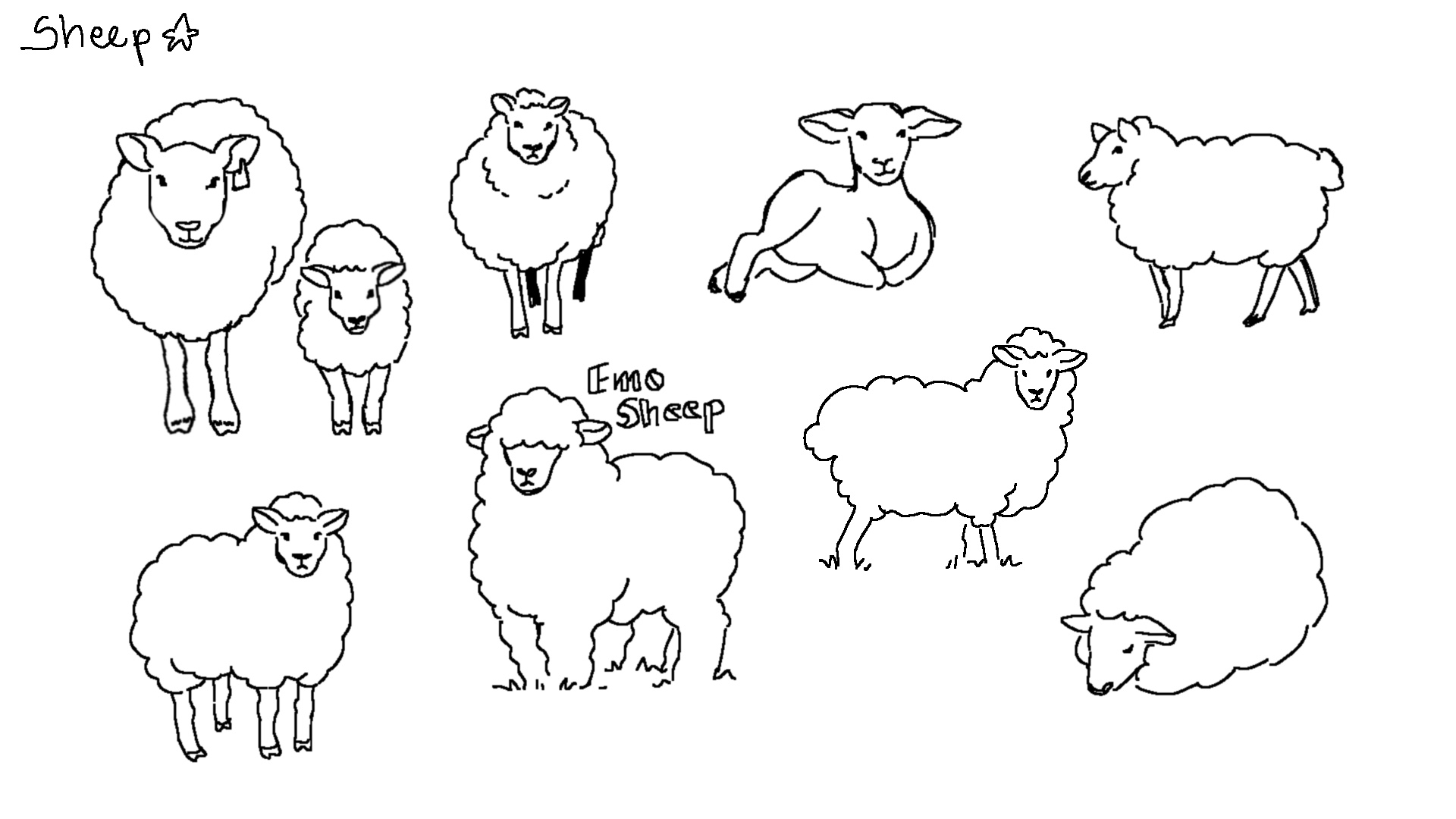 These are some of the multiple sketches we did. Because it's not only important to have a final solution but it is also important to have diversity, variety of that solution while we are finding the final one.
Mock-Up and Colour Studies:
With the assets we had created it was time to do a mock-up and see what it would look like. Afterall we need to know how the farm area of Entrudo looks like right?
So here it is the mock-up with some colour studies.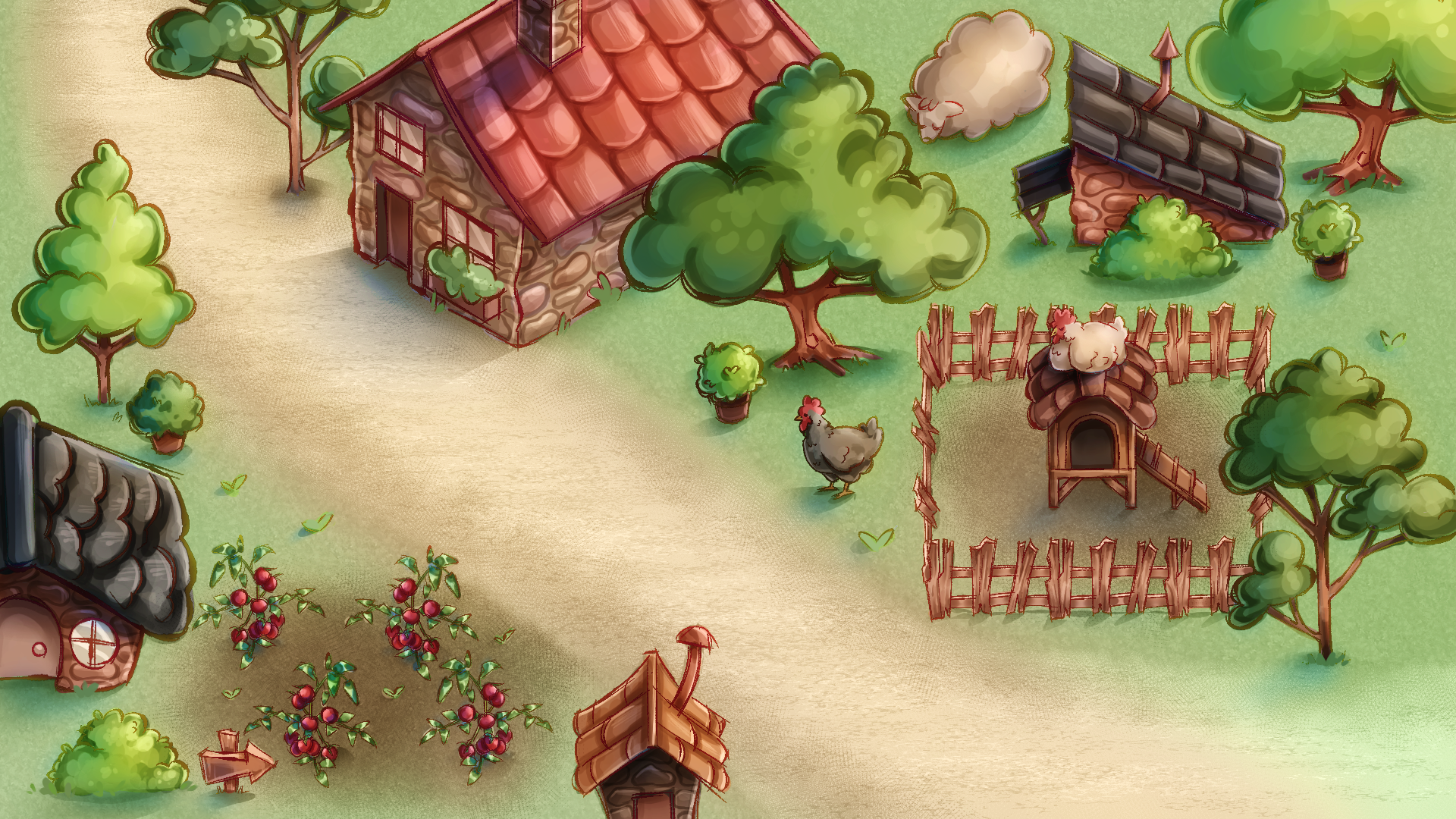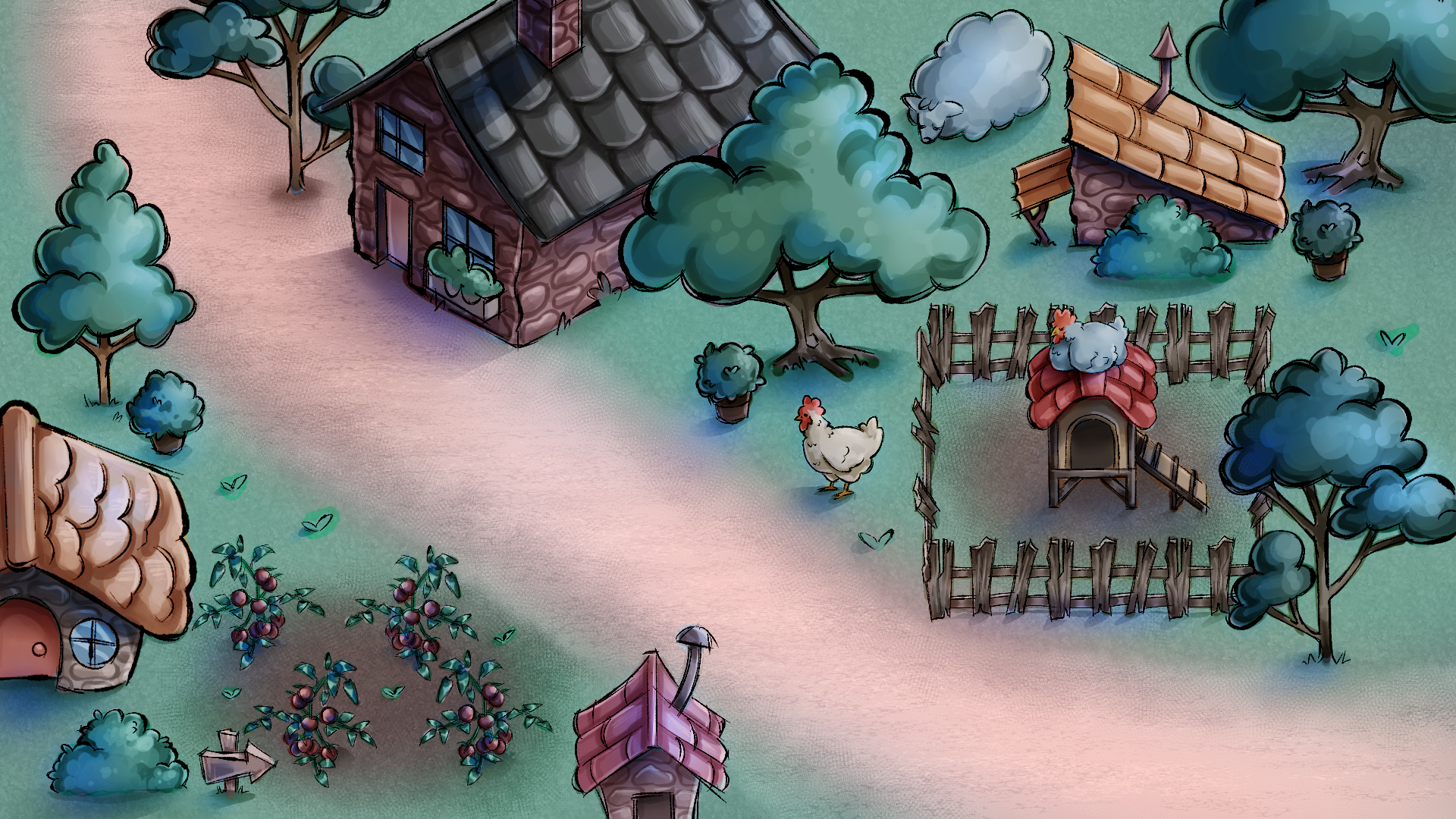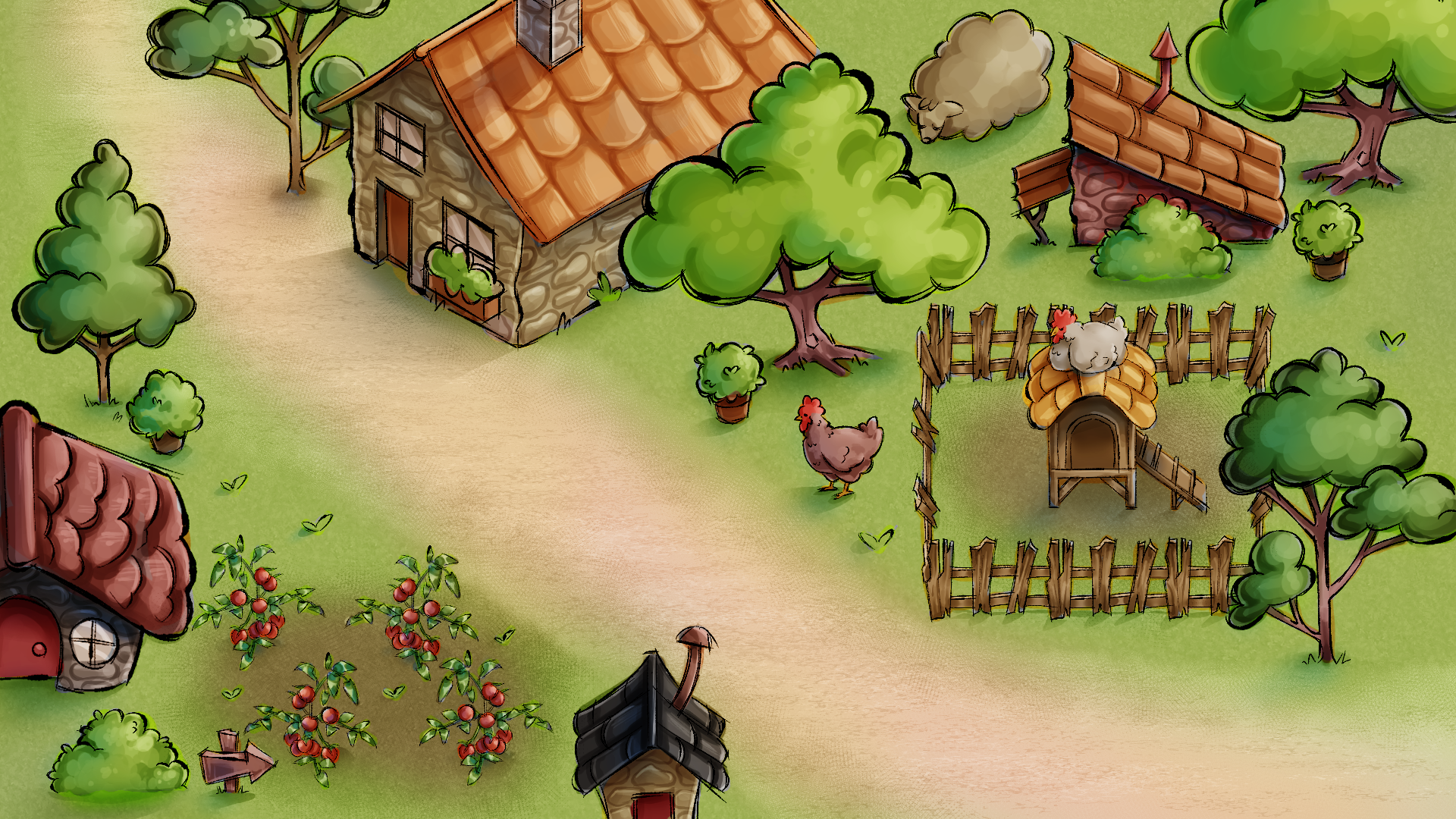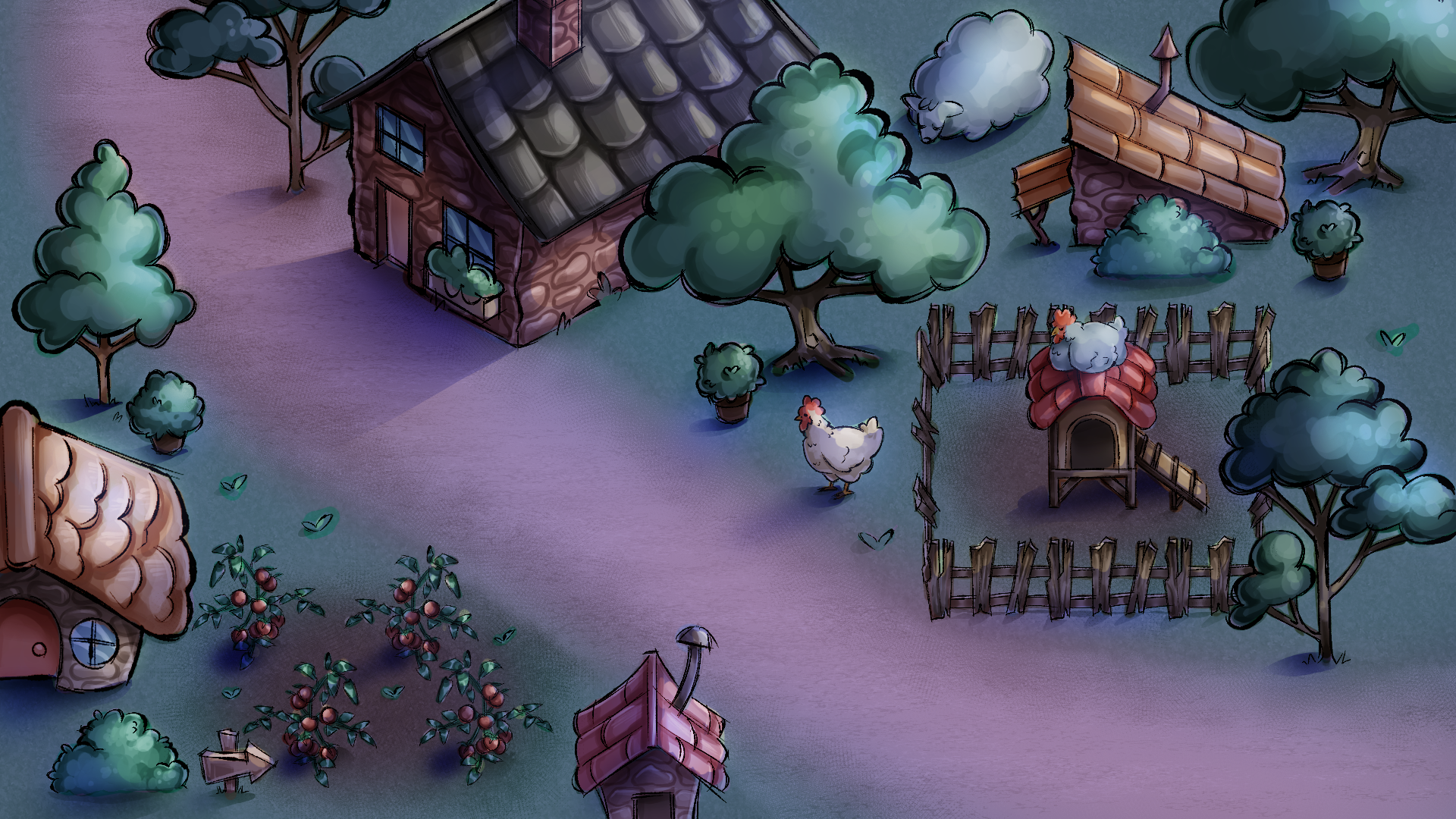 In the end, we ended up choosing the following colour palette and it the final mock-up ended up looking like this!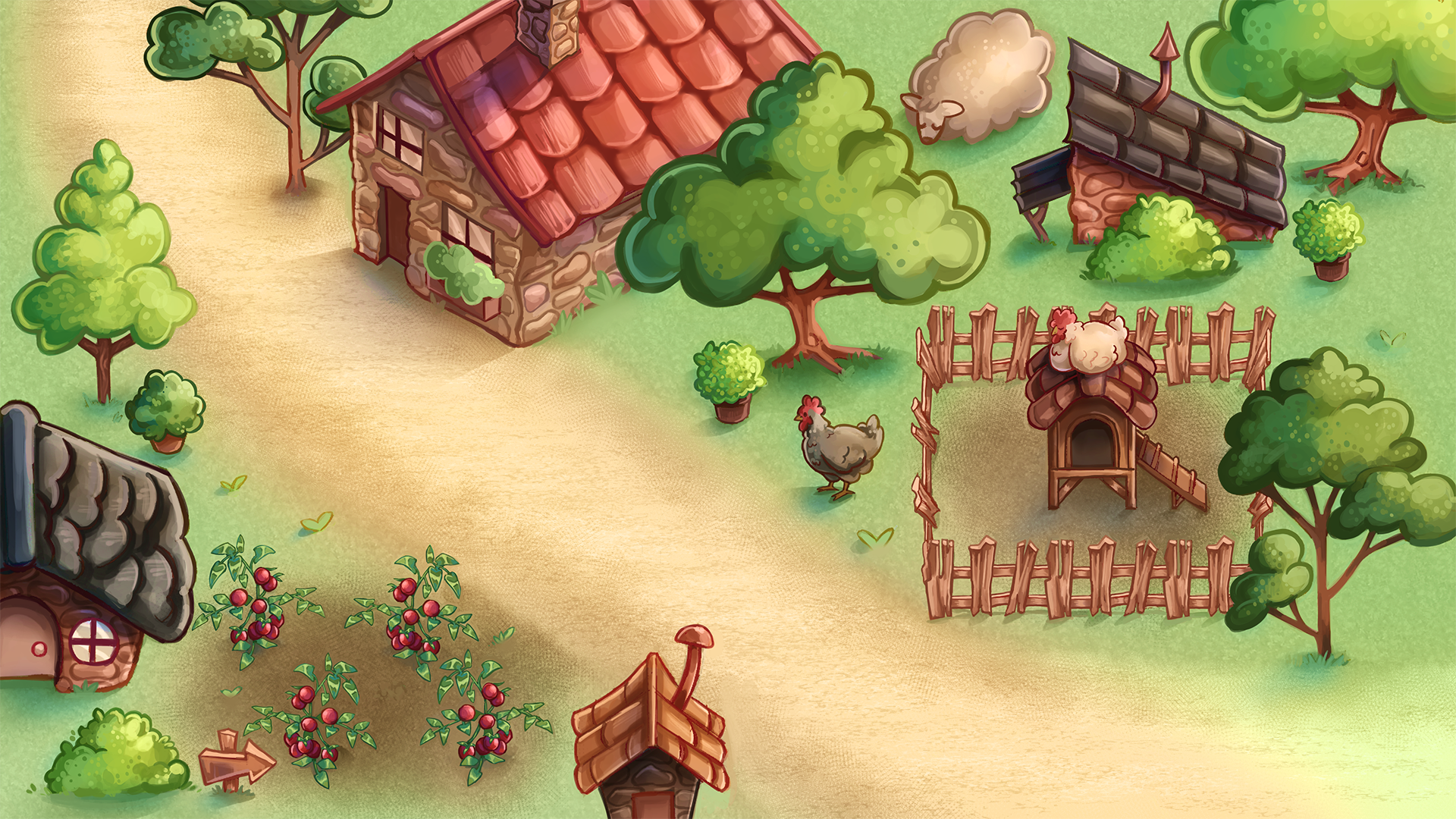 ---
Unity Level:
Now it was time to implement the assets in Unity in order to create a small level for this farm area.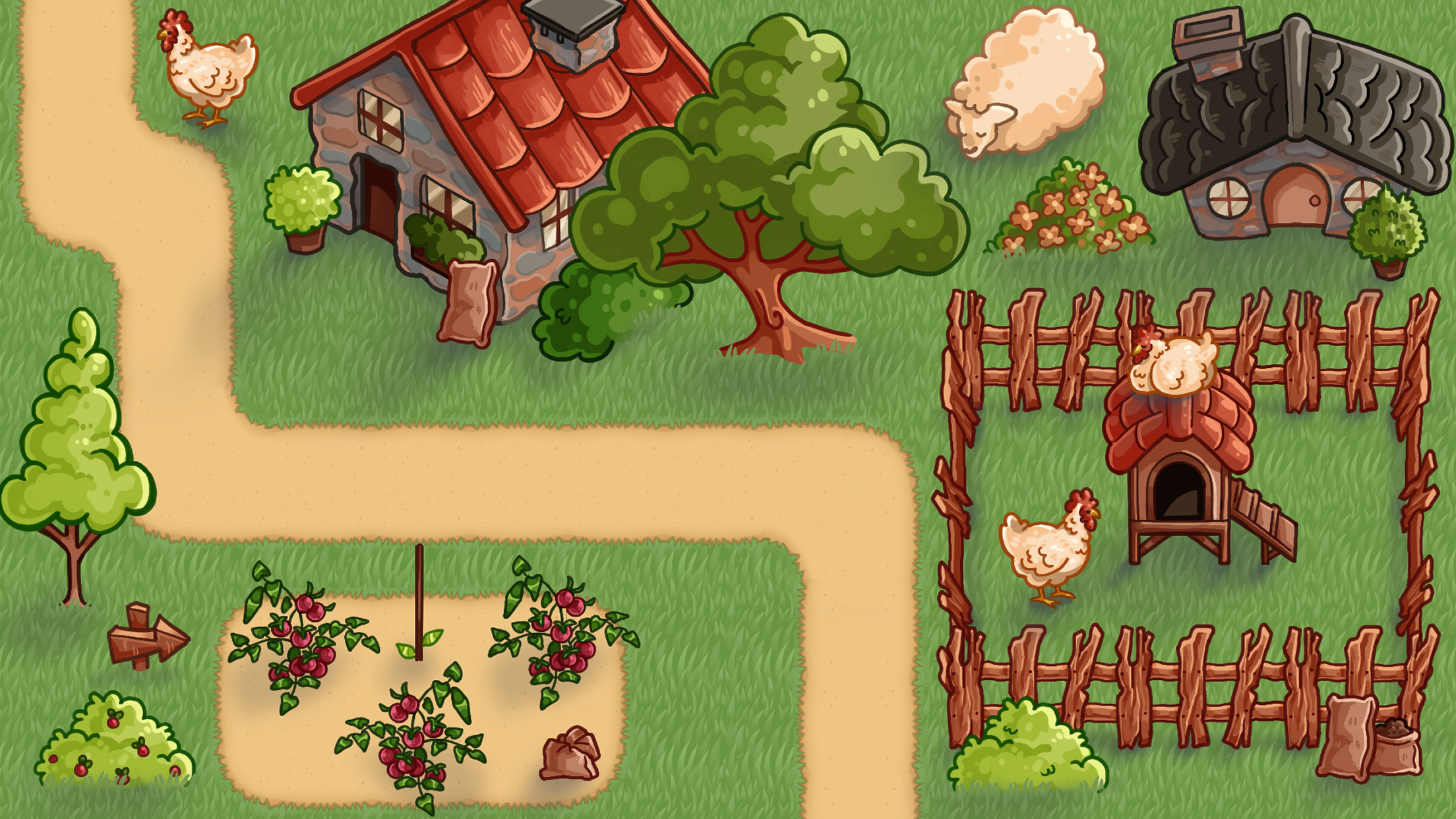 ---
Well, we reached the end of our 13th article!
Next article will be focused on the game's NPCs!
See you next week!