Adaptive music
Dev Diary 12
Hello everyone!
As we've mentioned before, the music in Elfscape: Ancestors will be adaptive. That means, it will change throughout the level. The triggers for music change will be level zones. Each level will be divided into some number of zones (invisible to the player).
This is the whole song, later divided into sequences for different level zones.

All zones music sequences - Indie DB
Adaptive music level zones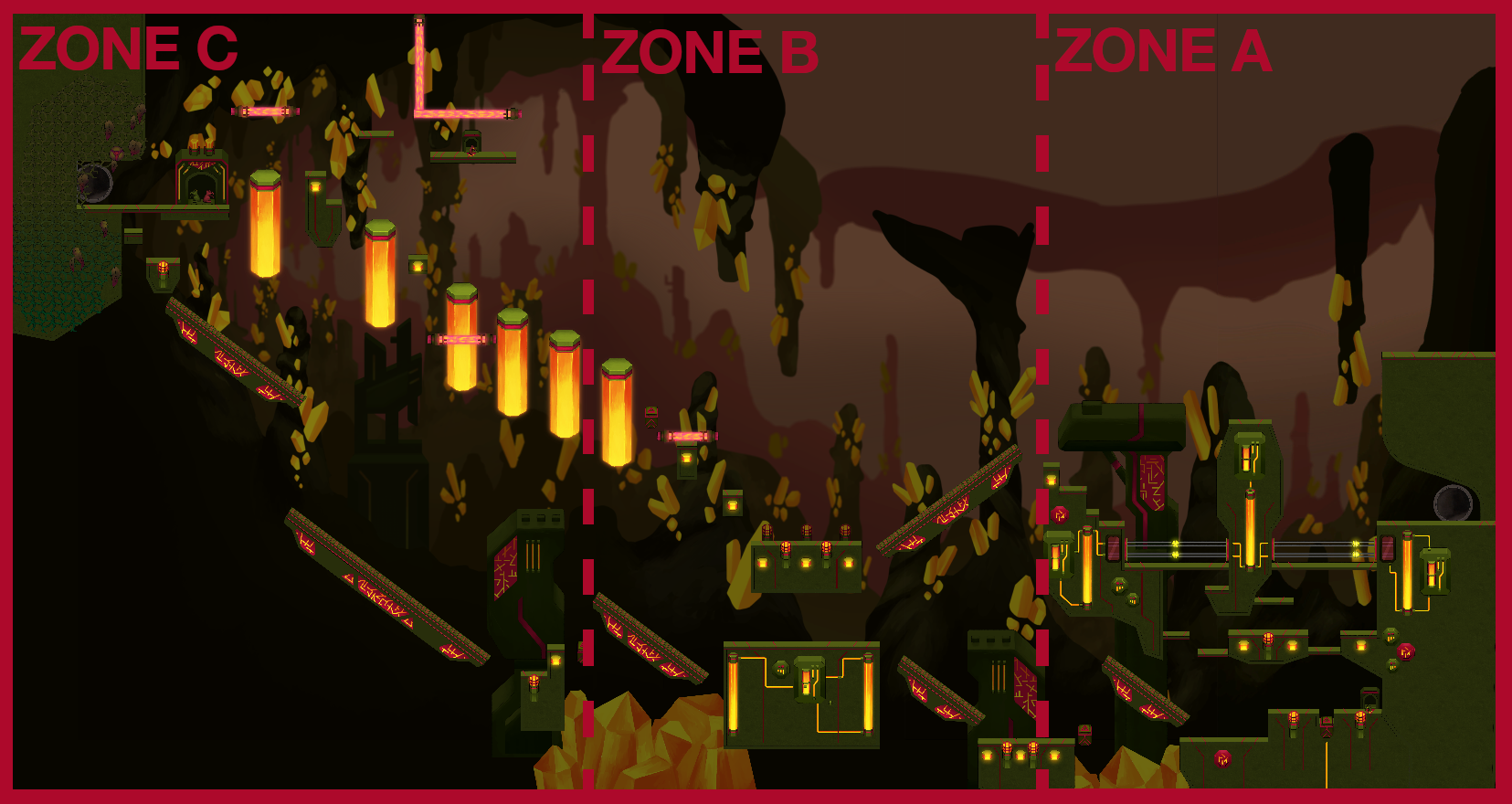 When you enter the level, into zone A, music sequence A (about 10s long) starts playing on a seamless endless loop. As long as you stay in the zone, you'll be accompanied by the same music. When you cross the invisible dotted line into zone B, after the current instance (10s) of sequence A will be finished, it will be followed by a first instance of sequence B, and as long as you'll stay in the zone B, sequence B will be on a seamless endless loop. The same principle works for all the zones.
Here are the music sequences for zones A, B and C.