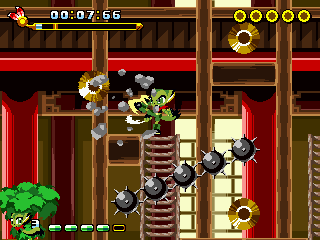 The evolution of Freedom Planet's gameplay continues as we dish out more free content! Version 1.2 is now released!
This version has several big improvements and additions, including the following:
- Lilac's sleek new design
- Carol's new special ability, the Wild Kick
- Elemental crystals that instantly grant you a shield
- A new stage, Shang Mu Academy, that contains 18 mini-maps where you must hit all of the targets as quickly as possible
We unfortunately could not include the map editor for Shang Mu Academy in this demo as it currently has too many bugs. We're not sure if it will be exclusive to the full version as of yet, but we'll see what the future holds.
Enjoy the new and improved demo!