Happy holidays everyone! Over the next 2 weeks we will be posting 12 development blogs on our site!
Lots and lots has been done since we last posted an update, and we have some amazing features to unveil over the next few days. See below for our first installment!
---
Welcome everybody do our first devlog in the 12 days of devlogs event! Let's get started!
This update includes everything since last time I can remember posting, until today. (Yeah, it has been a while! We've been real busy.)
The Universe Navigator
One of the most awaited features, it sure took a while but we finished it up a while ago. The universe navigator allows you to fly around the galaxies in search of planets to land on. Different planets will have different biomes, weather and gravity. With this we also fixed loading and saving of worlds and added some nice smooth fade effects between screens.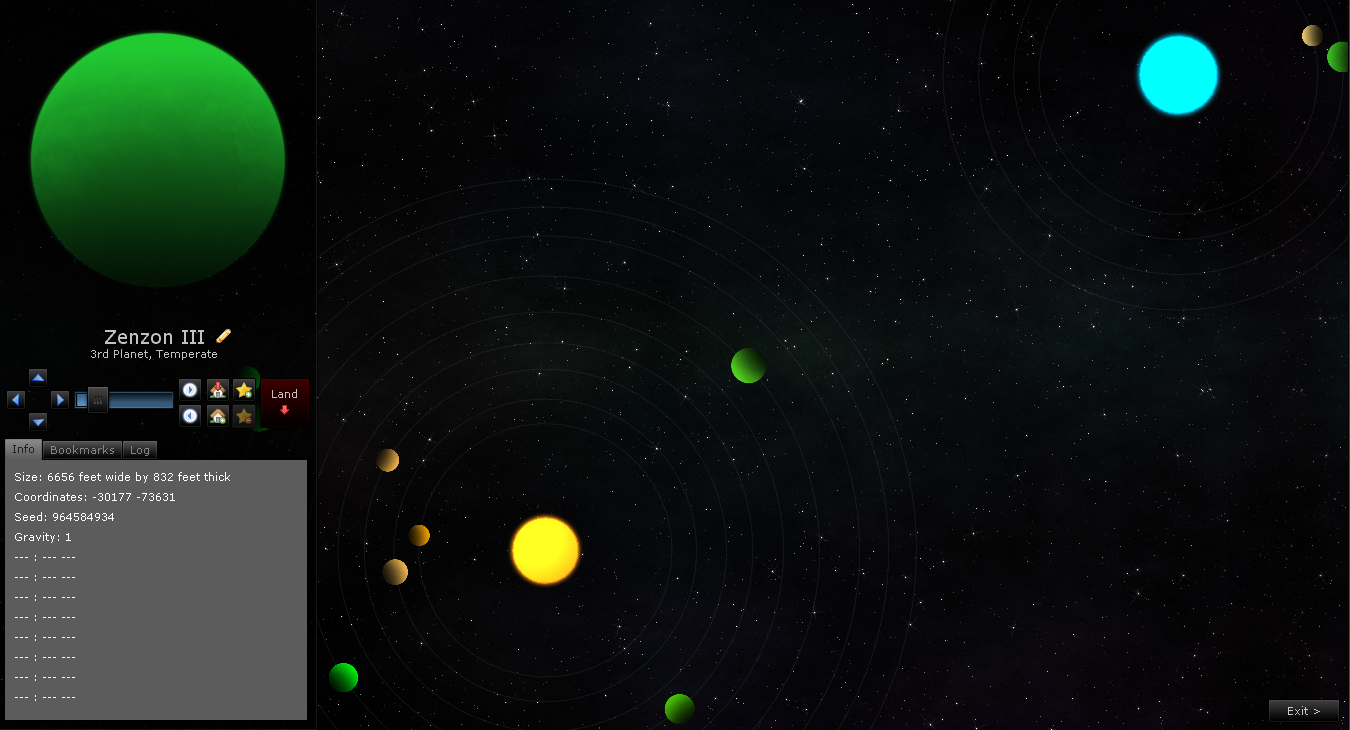 You can save planets and view them in your travel log. As many people have asked, the next feature to be added to this are planet satellites, such as moons and asteroids.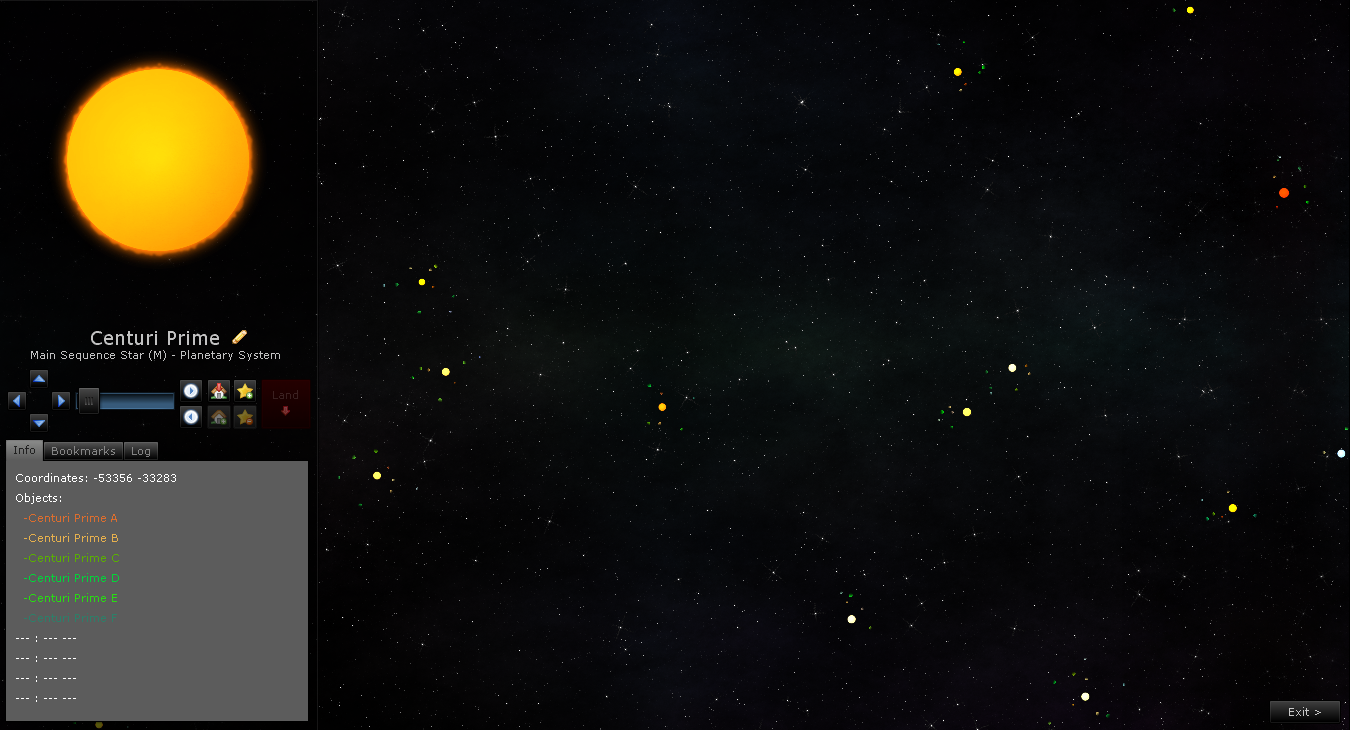 Because world generation can still take a while, if you are running Windows 7 or above you can see a neat little progress bar to show the status

Error Reporter
To help make the beta process go smoother and allow us to get better bug reports, I created a simple error reporting dialog to automatically report game crashes.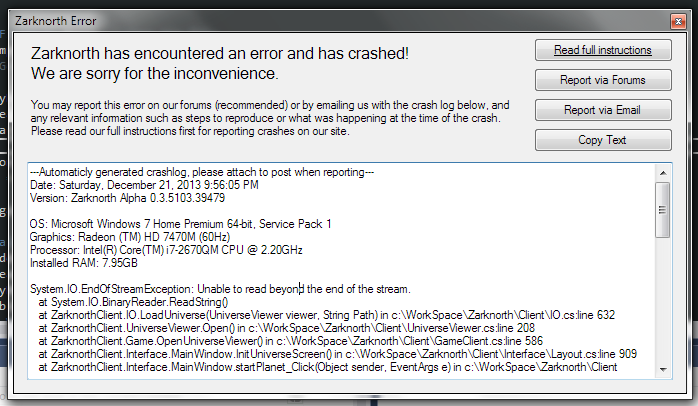 Nothing to fancy to show off, but its neat for us :)
Home Screen
Login Screen
I recoded the login screen, which also now contains "forgot password/username" links, and GREATLY improve the loading time of the news feed. In addition I made a nice little planet in the corner!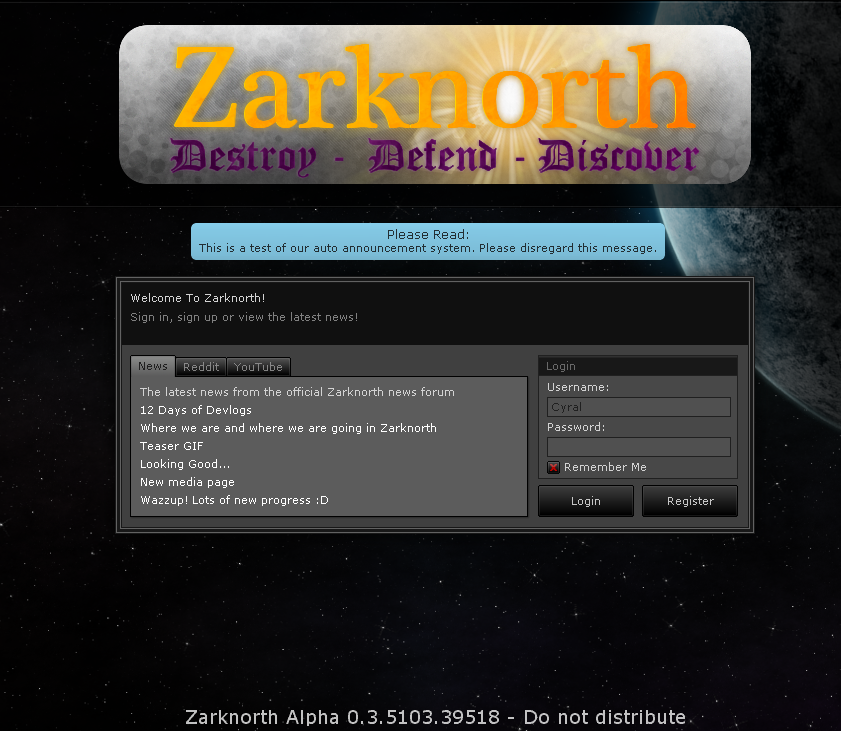 As you can see we now have a small announcements banner, the cool thing about this is it is easily configurable via our admin sub-forum, just one exit and we can change it!
Figured I would also include this in here, the logo has been retouched and improved slightly!
Start Screen
Had to work on my graphics skills a bit to get this one right, but I love how the new start screen turned out. The text floats up and down slightly and the planets fade in and out when you hover over them.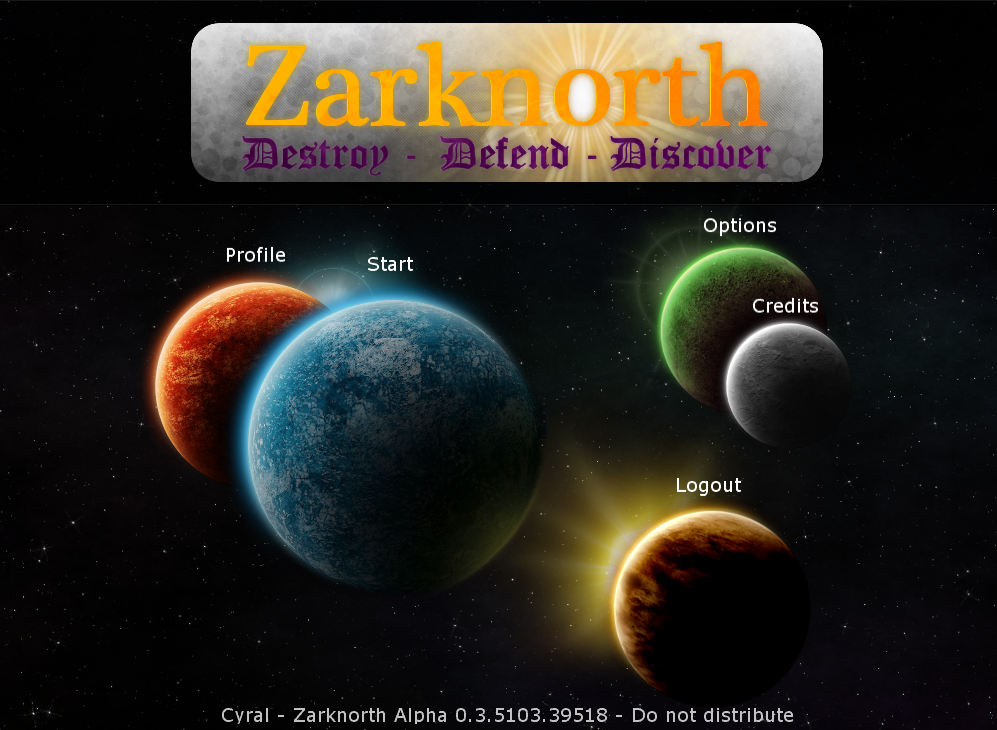 Sexy right?
Water System
We still need to work on pressure, but Fer22f recoded the water system to be extremely fast and efficient.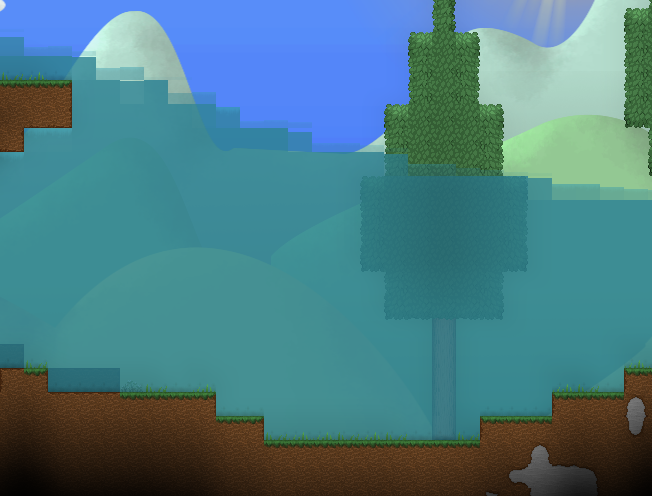 Rendering could still use some work however.
Thowable Objects
Did some physics work and added thowable and bounceable items. Tested it out with some basketballs and glow sticks! I should really make a .gif of them in action, they look pretty cool.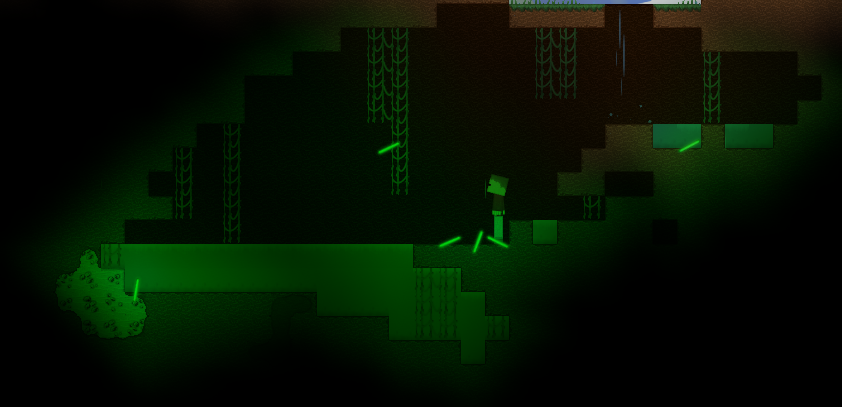 Other Changes
We did a ton! Here is a list of some less important features. There are quite a few more things, but we need to polish them up, I don't want to ruin the surprise (Some really cool things!)
Someone wrote: -Better character physics
- Fall damage now works properly in water
- "AutoMatic" backgrounds, now generated automatically from foreground versions, no need for BG sprites anymore.
- New crafting recipes/balancing
- Improved admin mode
- Many new commands (/spawn, /kill, /itemdb, /fullbright)
- Many new blocks (Will show off in the next few days!)
- Better caves (With stalagmites!)
- Site security improvements
- New icon
- Leaves now drop sticks occasionally
- New fence textures
- Support for automatic edges (Hard to explain)
- And as always, major performance improvements
See you all tomorrow! We got much more to show off!