Sorry for the lack of regular updates lately, guys, but we've been hard at work! A few personal life crises has slowed things down in many of our team's lives which has pushed us back a bit, but its looking like we'll be on schedule for having a fully playable build of the game for you all on time. Anything we don't get done will just be extra content stuff which we'll send out regular, totally free updates to you. However, the game as it now stands is shaping up REALLY well. The procedural loot system is in place, the procedural weapon system is working, the procedural armour is generating perfectly, the groundwork for the procedural quest system is in place and being tested, and even towns are getting finished up fairly quickly! It's really fantastic to see it all finally coming together into a wonderful, fun, exciting gaming experience which we can't wait to share with you guys. It's been a really nightmarish trip to get it all done (mostly due to some fairly horrific things happening in the personal lives of about half the team) but things are finally winding down and there's an amazing game at the end of it.
So, to give you a look at how the game is coming along, here's the latest 'Let's Play' video from Hyfrydle:
Lots more has been done even since that video was made. But where to begin? Hmm...
Well, I'll start with the towns, since they're the most exciting for me. Firstly, we've re-written their generation algorithm and they now are loaded up in just a few seconds (if you'll remember how long they took to load in the last Let's Play!) and they're looking better than ever: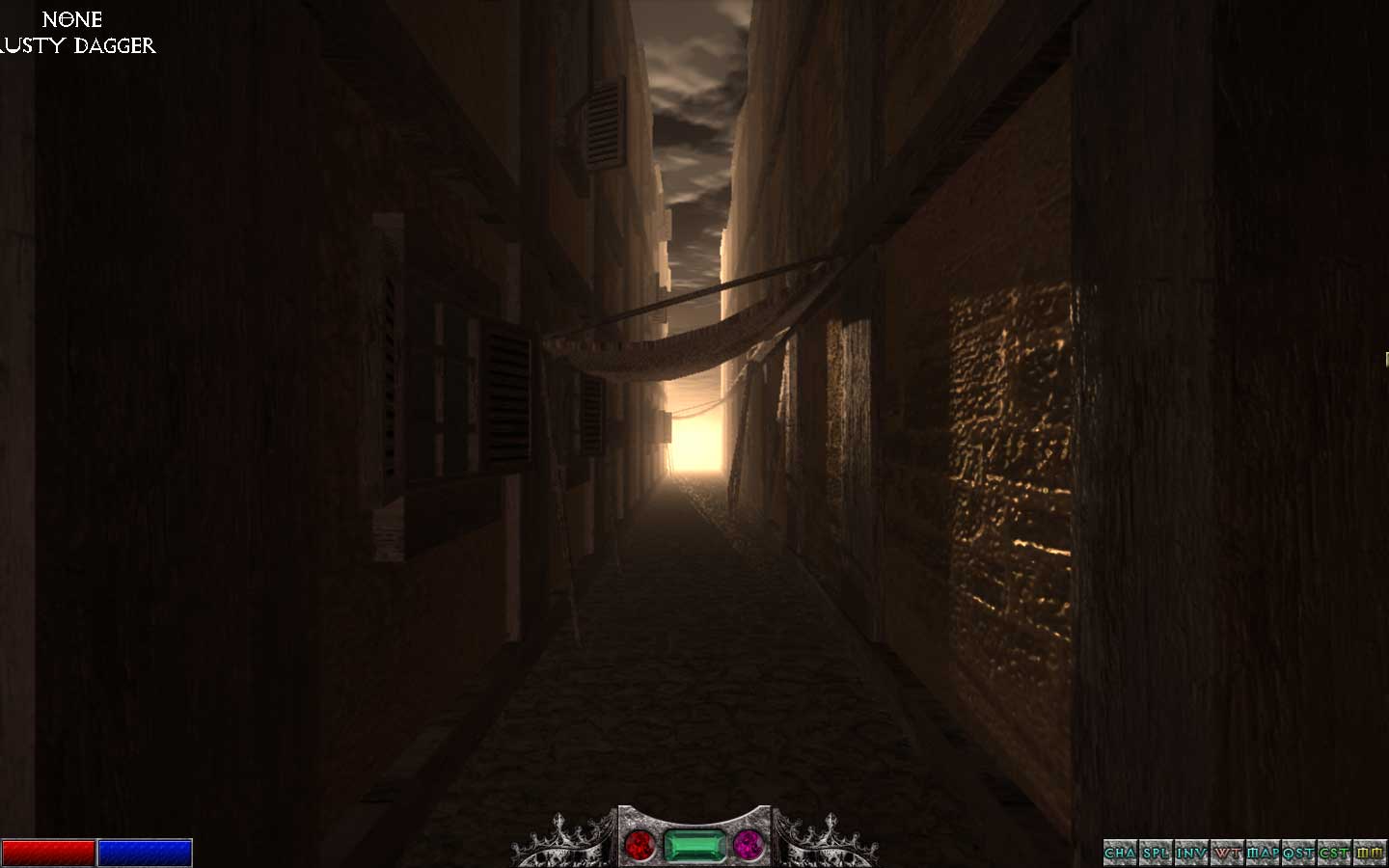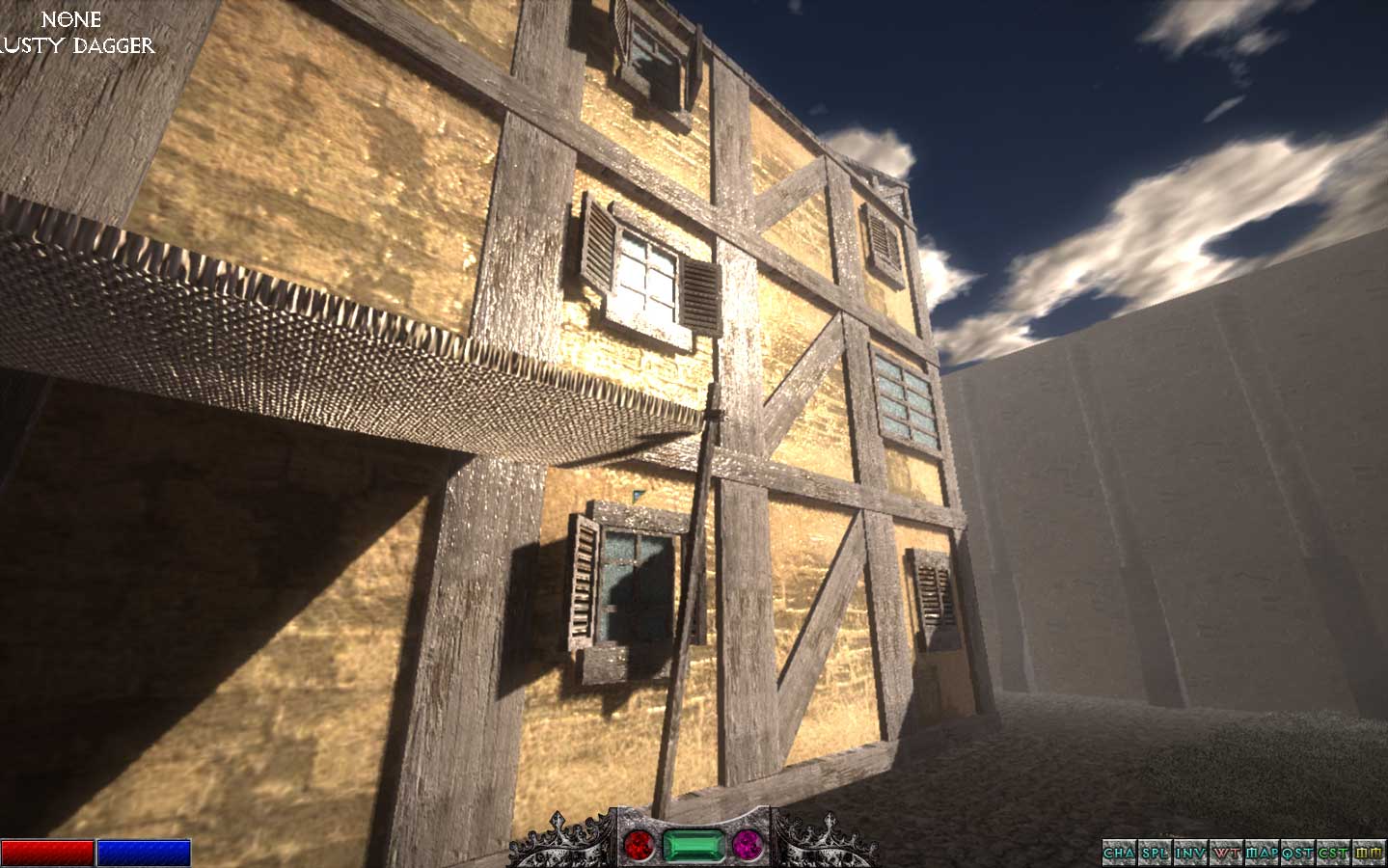 Looking cool, hey? Ian has been hard at work making up alternative building packs for us, too, and they'll be going in very soon. Here's a preview of a couple of them: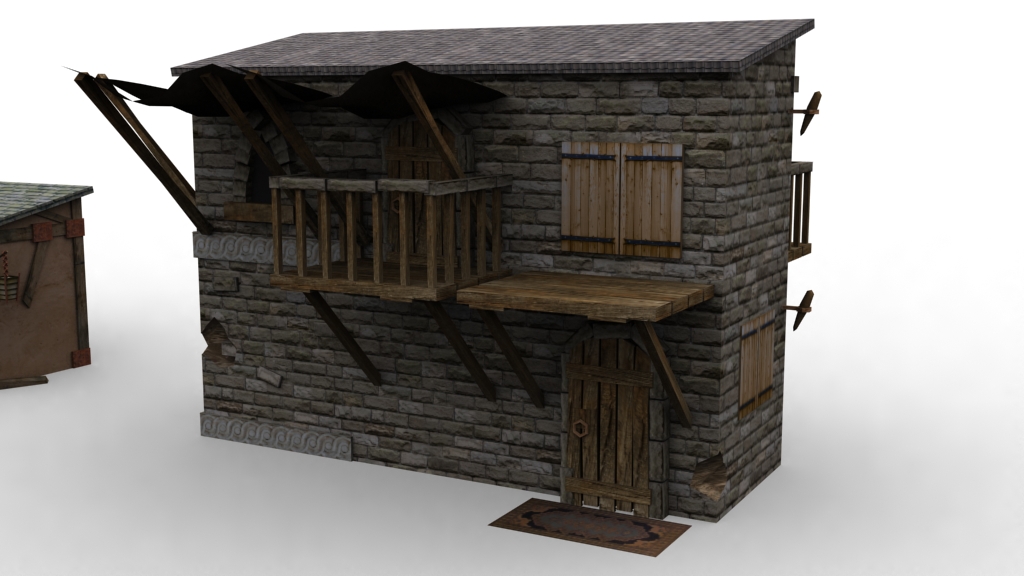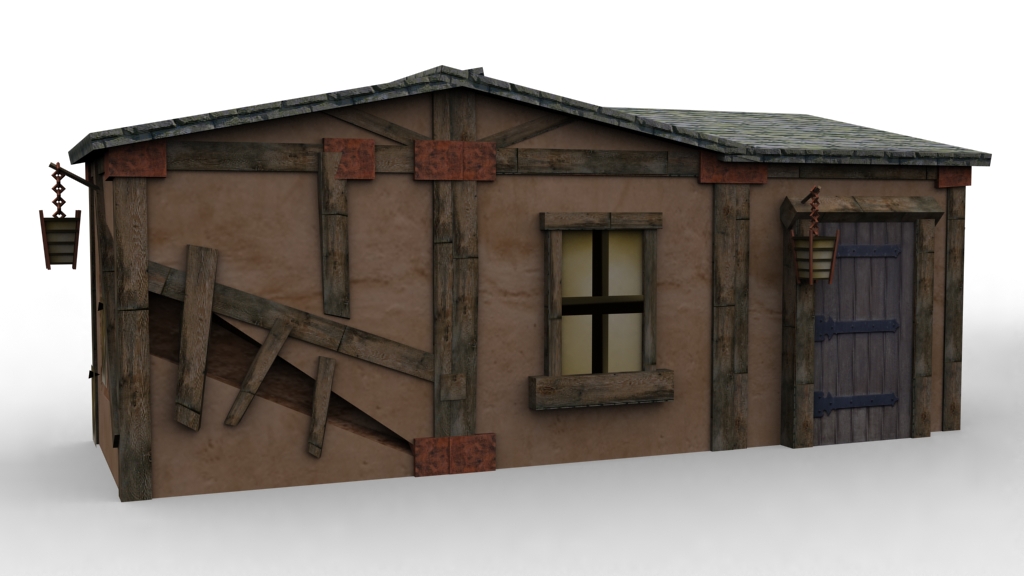 So they're looking cool. We've also started to add the Aviaries (Gryphon podiums where you 'catch a gryphon' to other towns)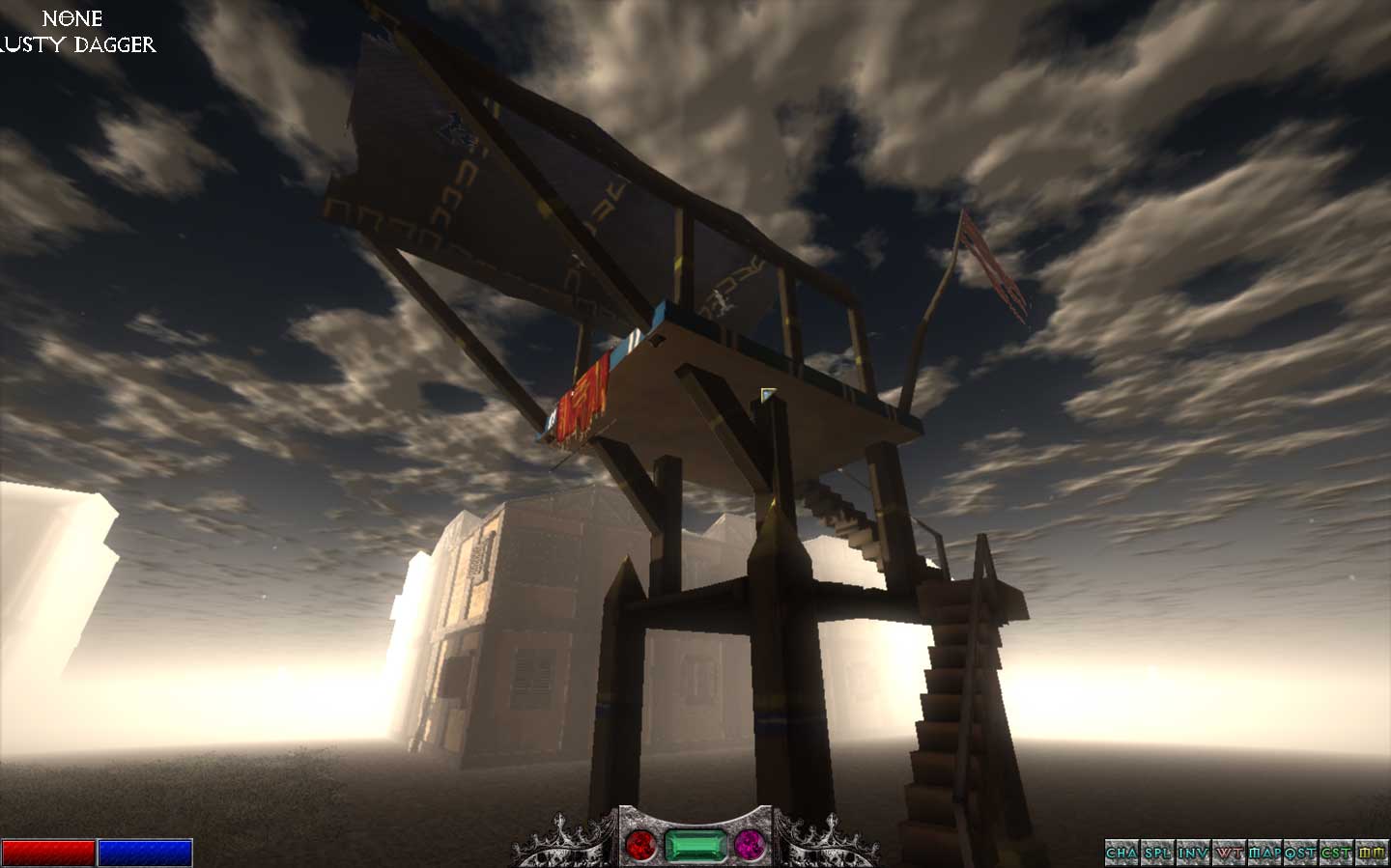 They're not functional yet, but they'll at least appear in the towns so that the test team can ogle at them!
Speaking of ogling, Carrie Oglesby has been working on her next sketch for the game! In case you don't follow her on Twitter, check this out: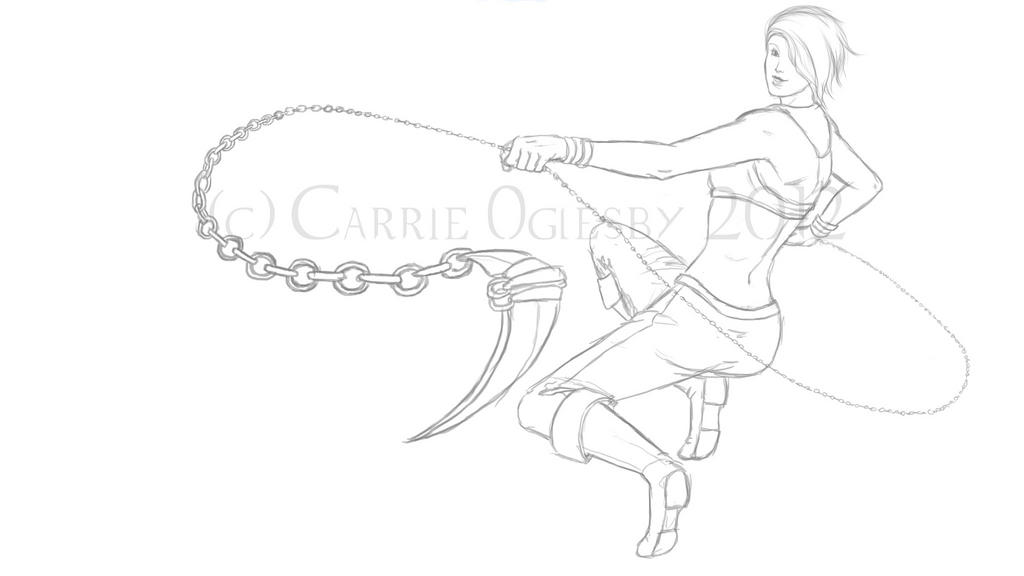 This character that she's drawing is my favourite one in the whole game, so I can't wait to see this one finished! She's been on holiday for Thanksgiving, so it's been set back a little bit (side note: happy Thanksgiving to all of our American fans!)
So, quick jump back to the topic of Gryphons... Gryphon Aviaries work like most other shops in the game, where you purchase your "air fare" to another town. So who is the shopkeeper? Well, we wanted a way to sneak in some of the core team members on the game, and we decided to make US be the Gryphon Pilots! Here's a couple of them for you to get a preview:
There's me, Alex: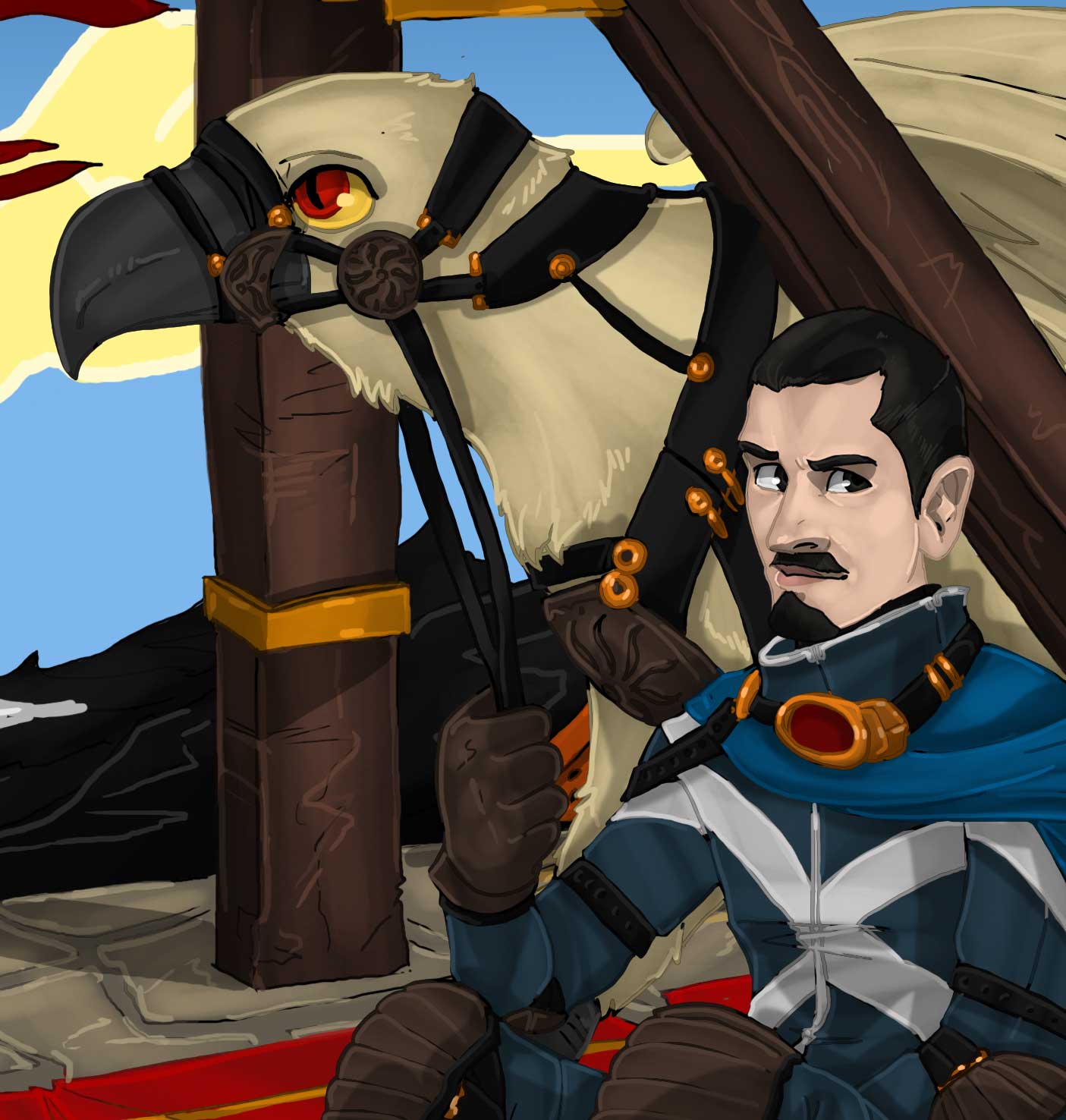 Nicolas, our music guy (and the reason the KickStarter was possible)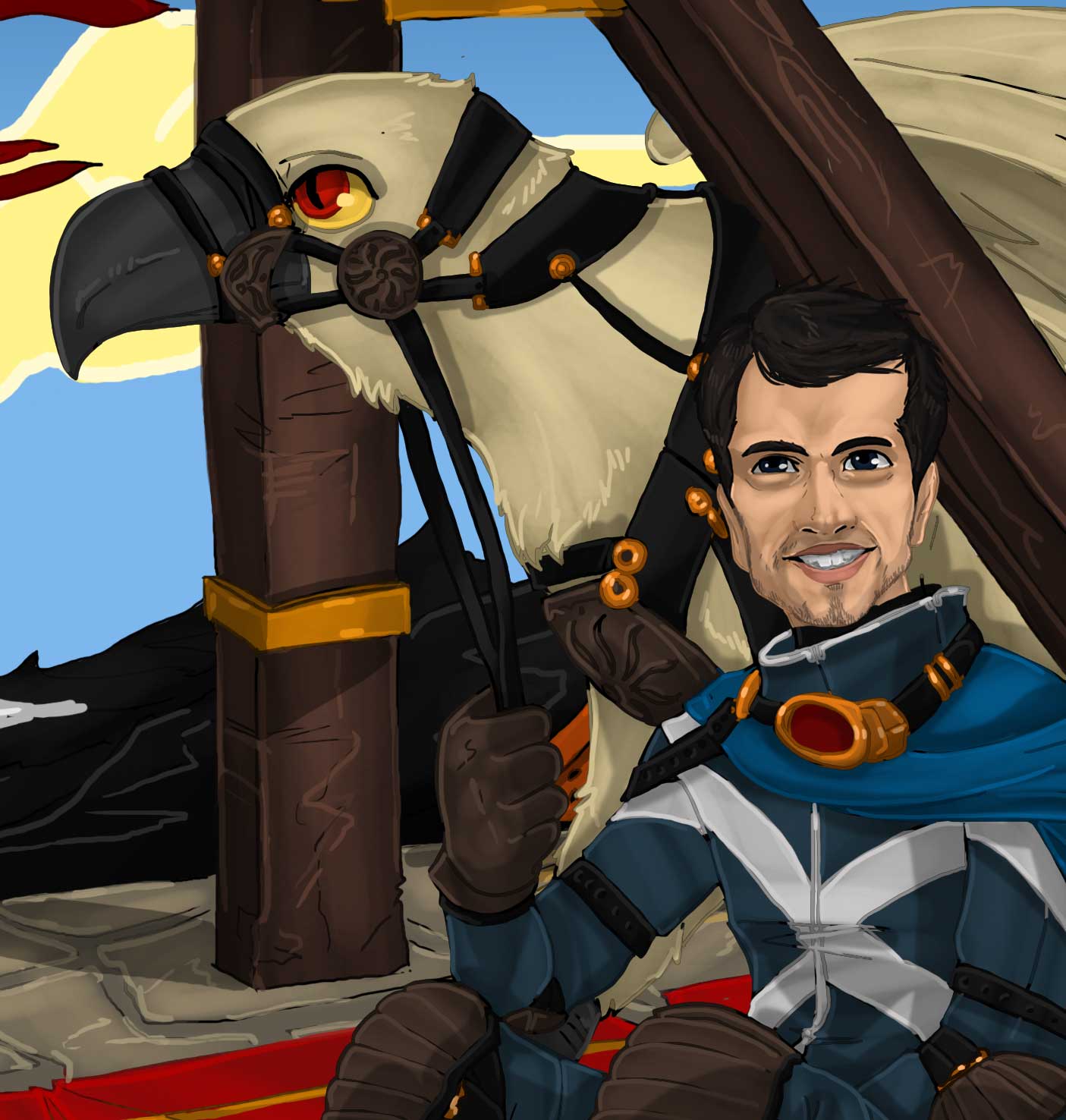 And we even convinced Rachel to get in there!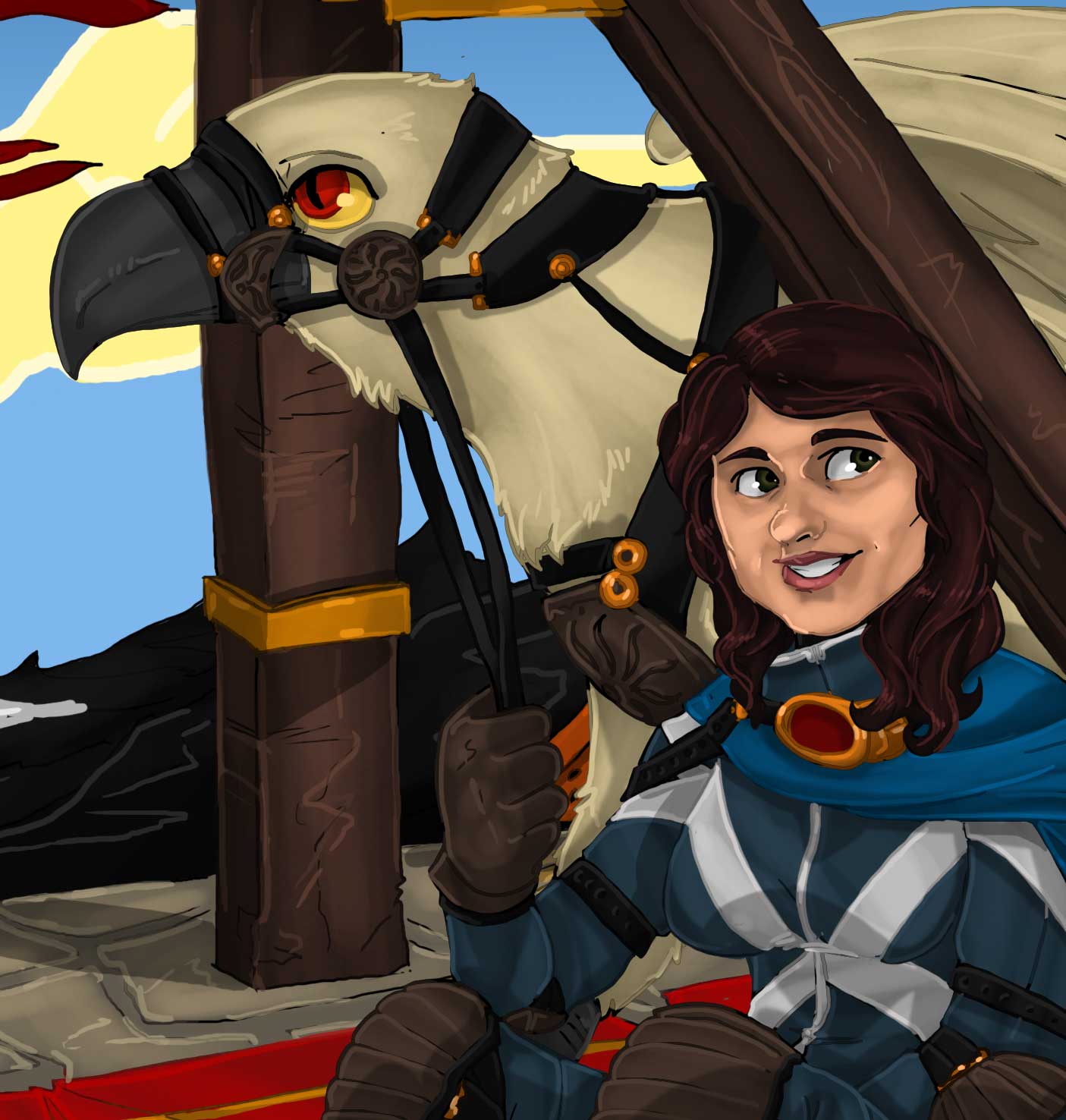 There's a full set of them, but you'll get to see them all eventually :)
Whaaaaat else.... What else... OOH! Greg has finished the models for the Blood Temple dungeon tileset! And the models are suitably gory and horrible. We've just gotta go through and texture them all and then they'll be ready to put into the game: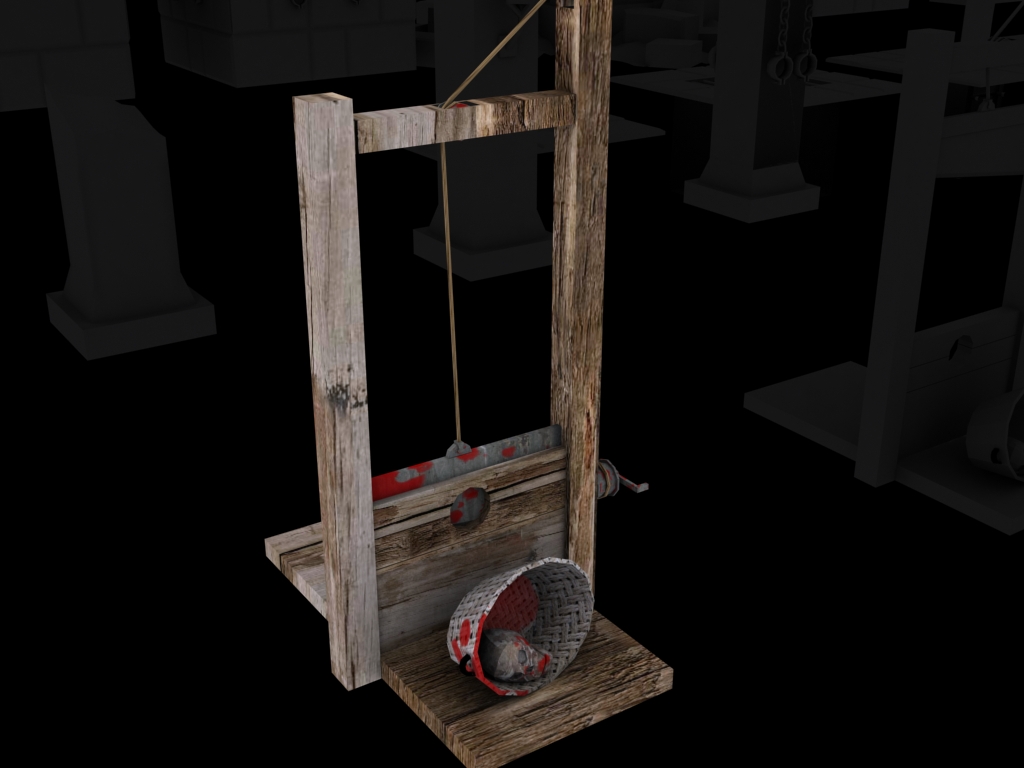 As we mentioned before, the loot system is all in place and working. Here are some pictures of the sorts of things we've been finding!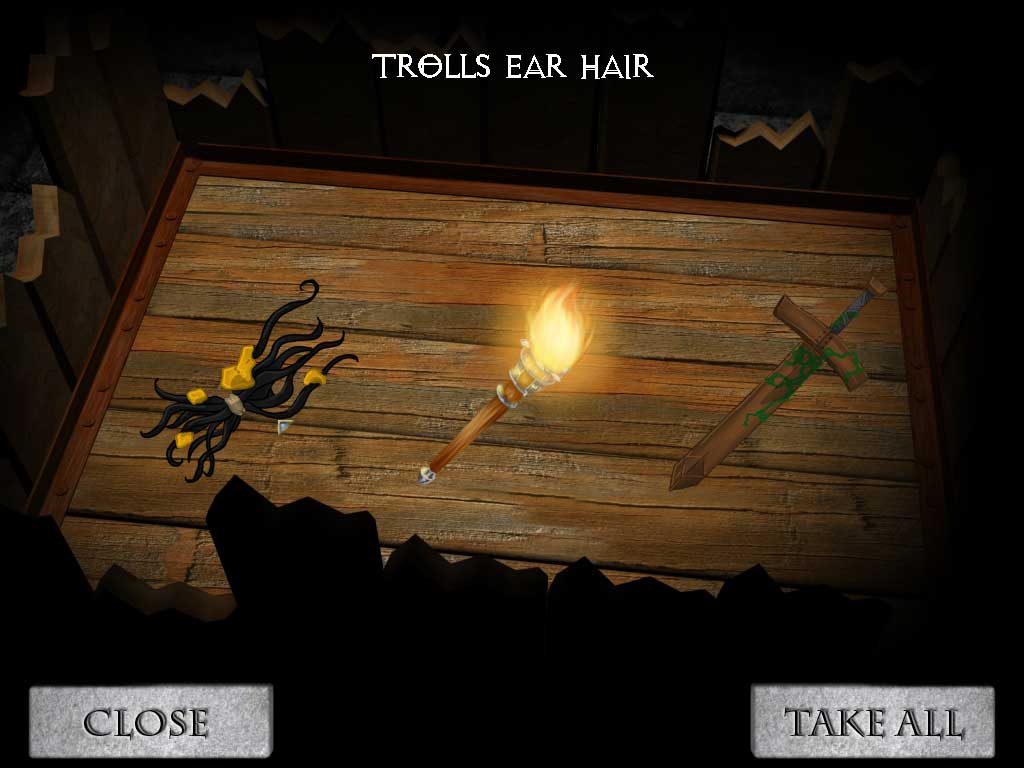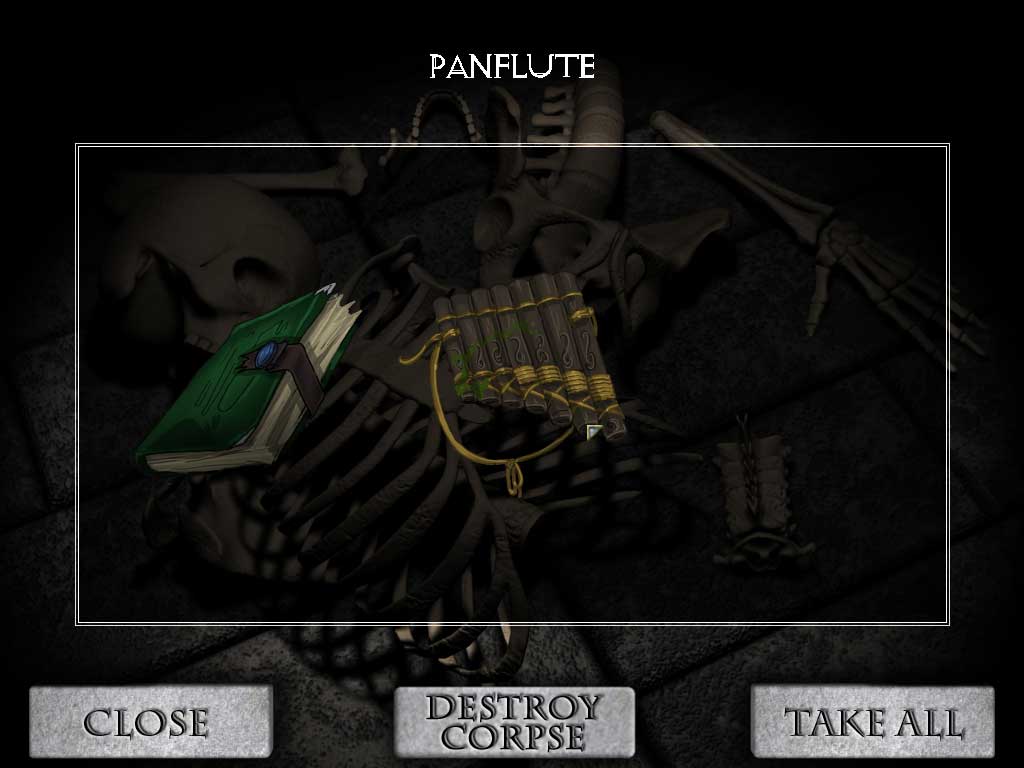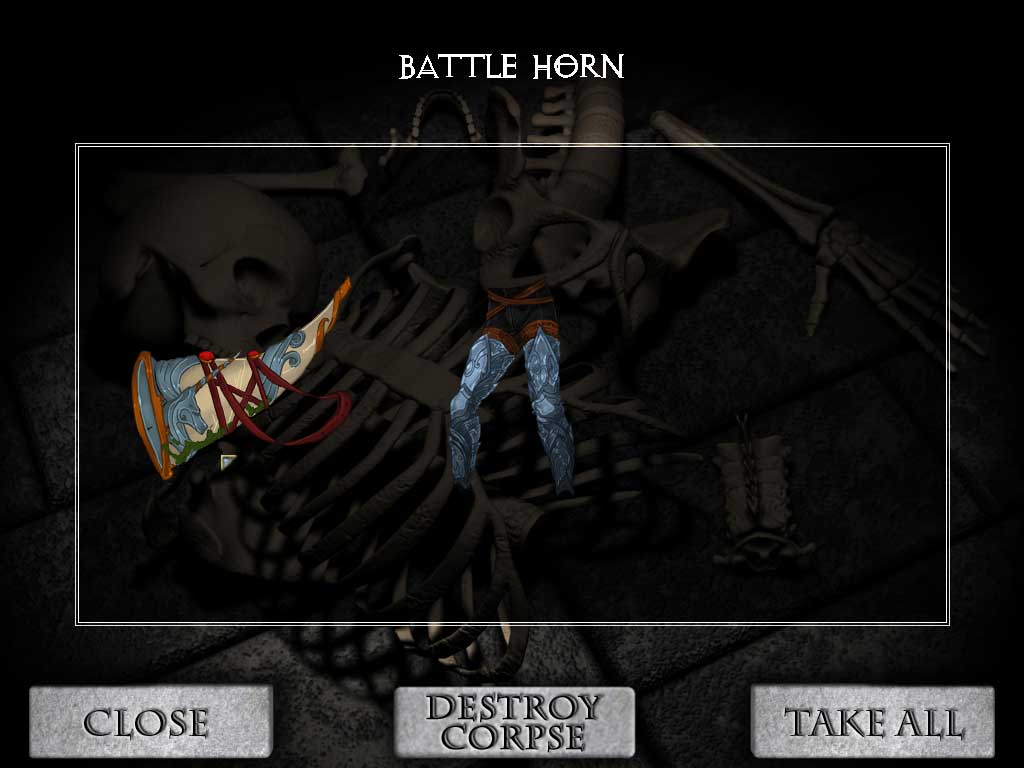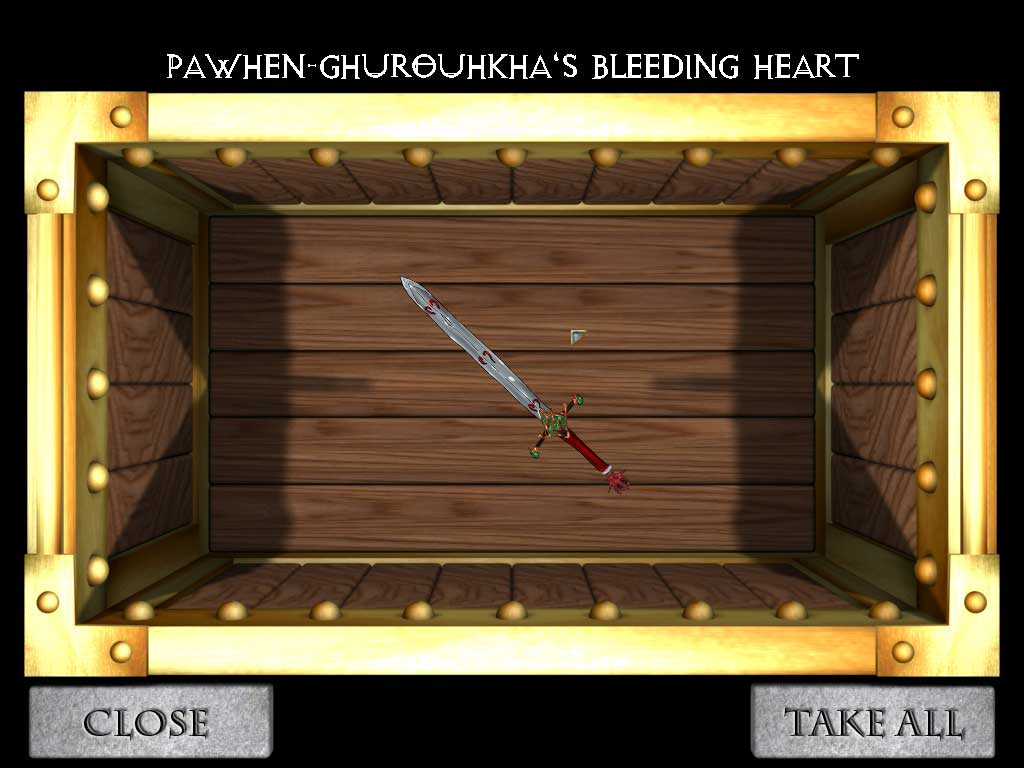 On the forum there are heaps more screenshots like this as our test team wander about finding stuff. We've also added in Saved Game functionality ready for tonight's beta test release, so that will lead to them building bigger and tougher characters to play as, with hopefully much more interesting loot!
Overall, though, the game is starting to look really amazing. It's turning into something really special and I want to thank you guys for sharing this journey with us so far :) it's been one hell of a ride, but we're finally nearing the end and I'm very much looking forward to a holiday haha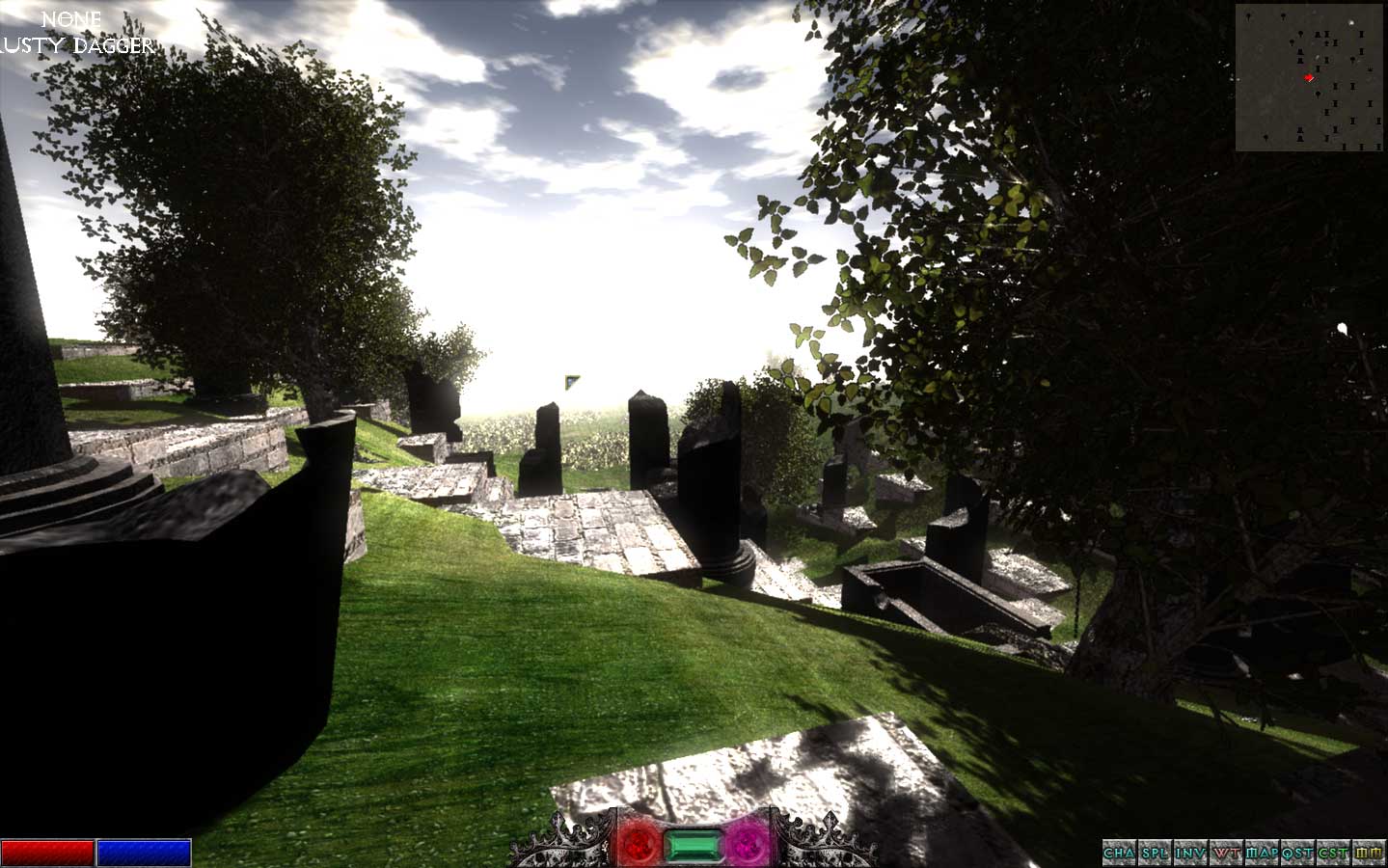 So that's all for now, I'll see you again later with another update!
And don't forget to vote for us on Steam Greenlight! (link at the top of the page)