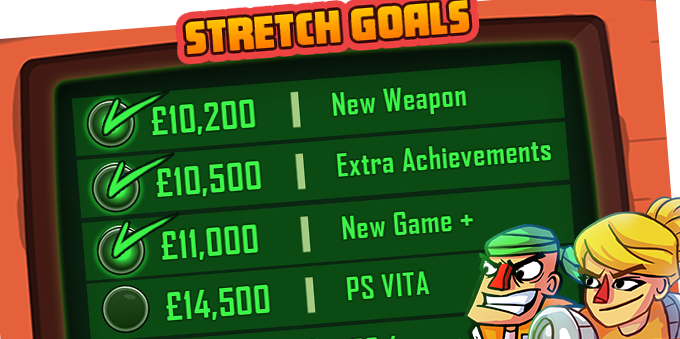 YES! Another stretch goal smashed! New Game + let's you play the game all over again. This time harder, with more secrets and with all the weapons unlocked!
There are still some hours to go so can we make the PS Vita stretch goal? I think we can! Hurry!
A thank you from the team
You can still up your stake in Greedy Guns!
We are almost to the first console stretch goal! So, do you need a second copy of Greedy Guns? Or maybe you want you face in the credits ;) Think about it. YOU HAVE LESS THAN 24 HOURS to live forever in Greedy Guns. No pressure! ;)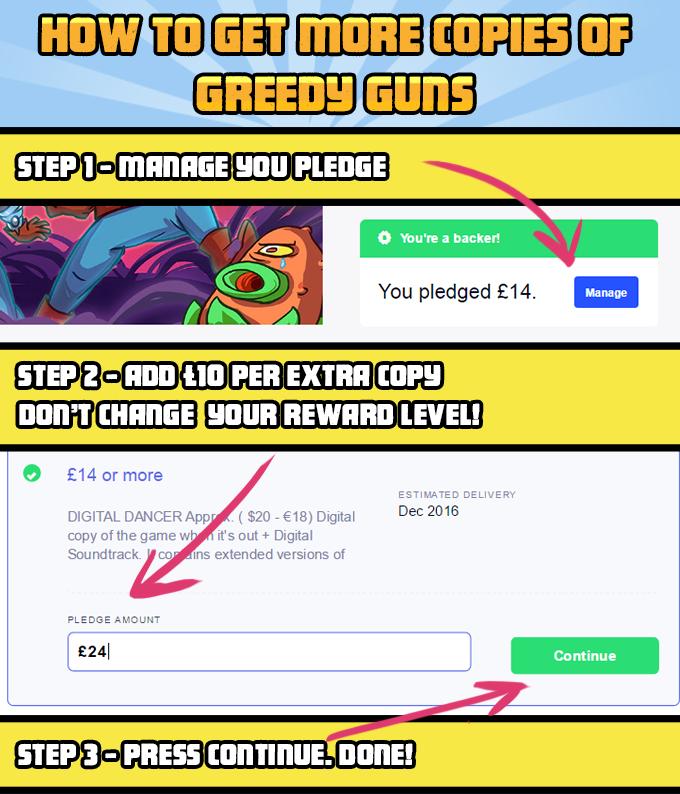 Or you can still get the last discounts for THE FULL PACKAGE! The sweetest deal on the whole Kickstarter! :D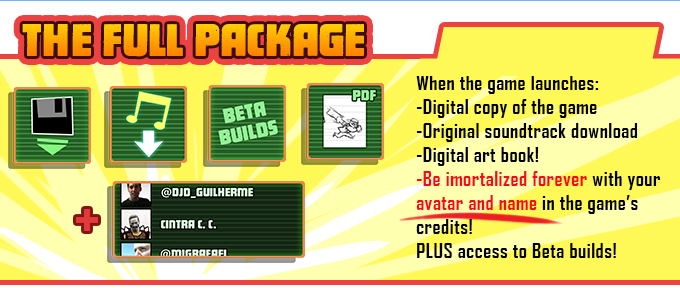 Game + OST + digital art boks + picture and name in the credits!
Thank You!
2.5 years in the making! Greedy Guns has been our life for the past years, thank you for being part of it. Thank you. Thank you.
Almost coming to a close. It was an intense month of campaign. Thousands of emails, hundreds of tweets, 17 faxes (not really).
How did you hear about Greedy Guns?
Tell us your story! Let us know in the comments!
And you can still give us one last push by retweeting this
And you can share this Facebook post
;_; THANK YOU!