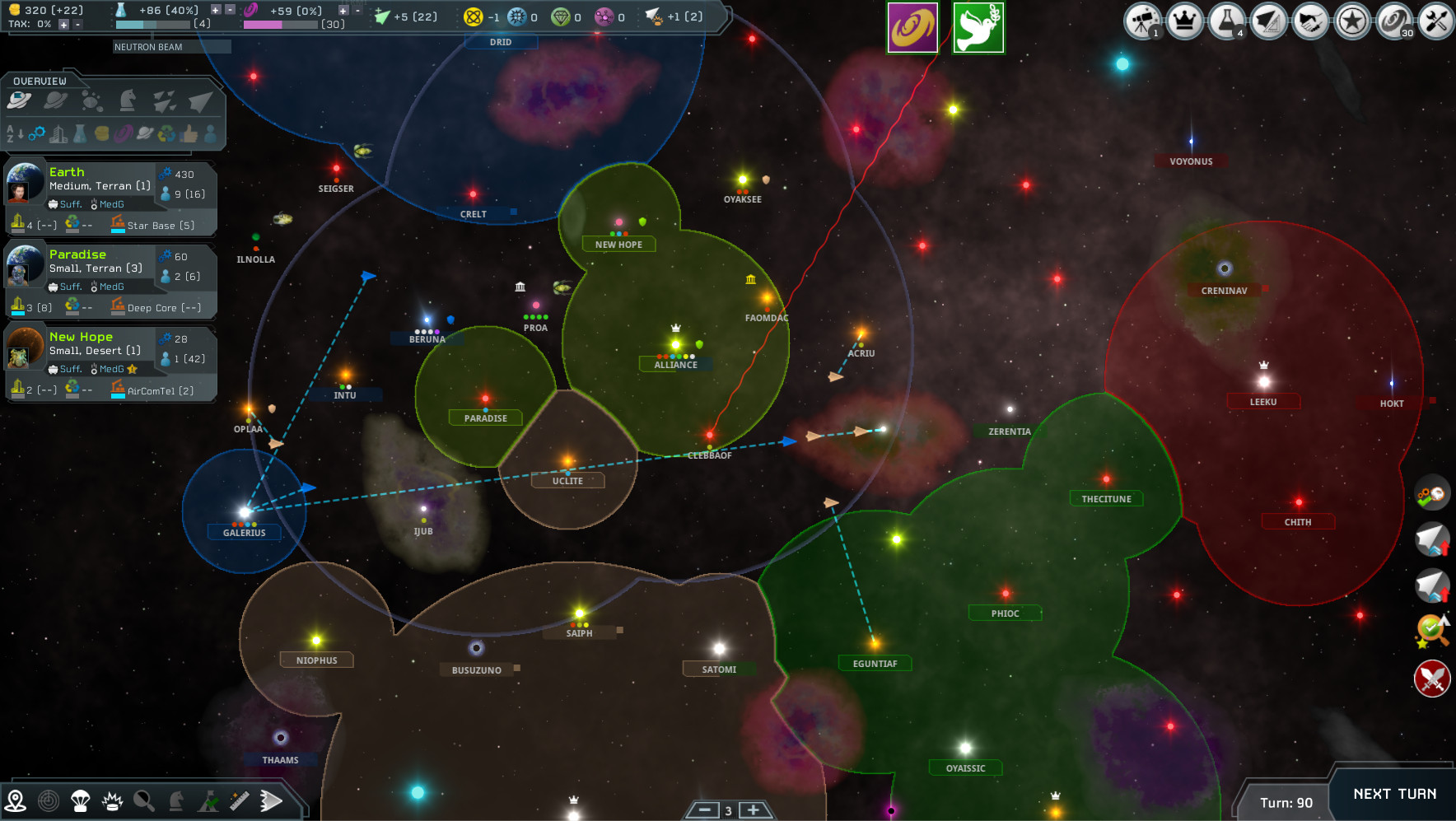 Hello everyone!

We've been working hard to bring you a new free update very soon. This will be version 1.0.7 and will bring the following:

1.0.7 Preview
Automated remote exploration
AI colony governors (automated colony management)
New galaxy configuration settings including system distance, system spread (even or varied distribution), number of planets, and resource abundance
Empire borders improved to be more clearly defined
Special systems rebalanced with new miniaturization and space requirement values
End-level techs in each research branch (techs that can be researched again and again for further benefits in that field)
Several balance changes
Bug fixes
And more!
The update is almost finished and should be out in the next few weeks.

What's Next After 1.0.7?

As we have announced in a previous post, the team has been working on new content for the game. We are also working hard and decided to invest in doing a major overhaul of the game's graphics. So, expect a major graphical update in the near future.

The Graphics Update will include:
Completely new ship 3D models for all races (which are gorgeous by the way!)
A UI revamp
Revamped colony 3D view
Improvements to the galaxy map
Diplomacy screen revamp
Improvements to the system view and space combat
New leaders
New events
And more!
All of these graphical improvements and new content updates will be provided for free! to all current and future owners of the game when they are released in early 2020.

We truly appreciate our fans. Thank you for buying the game, for playing, and for continuing to provide us with your feedback!

The Dev Team
Praxis Games