Art for Pappy's Garage
If you saw last week's post, then you saw an early sketch of the layout for the Garage. This week, Royce made it full color with final art to get ready for implementation in Unity. We're setting up the garage to be the location to go for all the cosmetic upgrades (you can see some skins for alternate trucks further down below). We're currently playing with what kind of slots we want to be customizable in the garage, but we're thinking tires, body styling and hooks are a good place to start. Working out how visual upgrades affect the actual play of the truck is still being resolved though.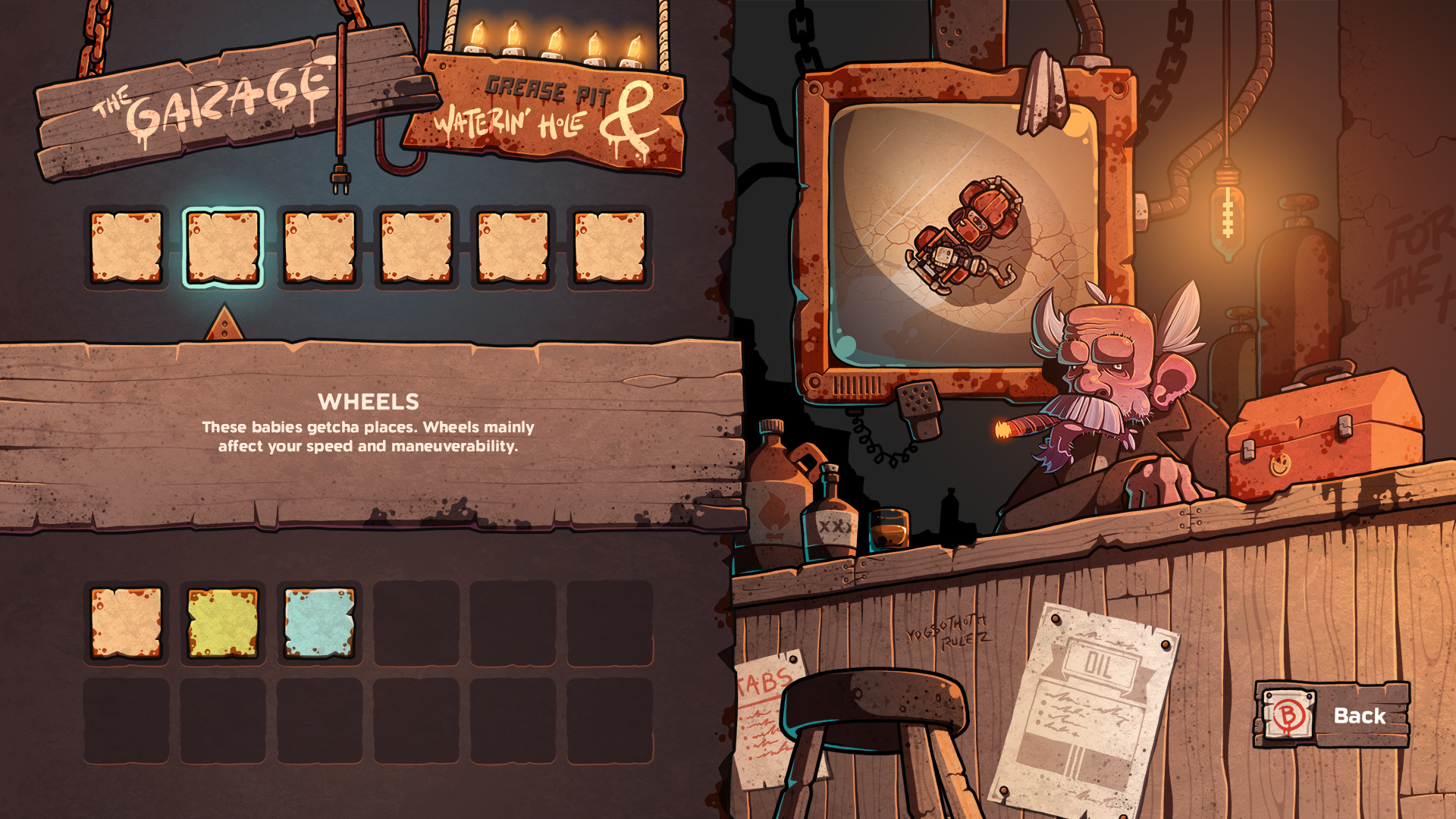 Customizable skins for the player's truck
After finishing up the garage, Royce made some progress on cosmetic upgrades for the truck. He created two different styles, one a little more scrappy and hacked together, the other more military themed. We're still working out how the player unlocks these skins, but Royce is having a blast creating new concepts for trucks, and we love seeing his work.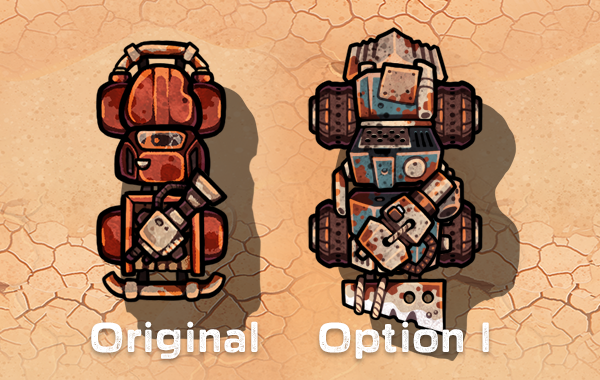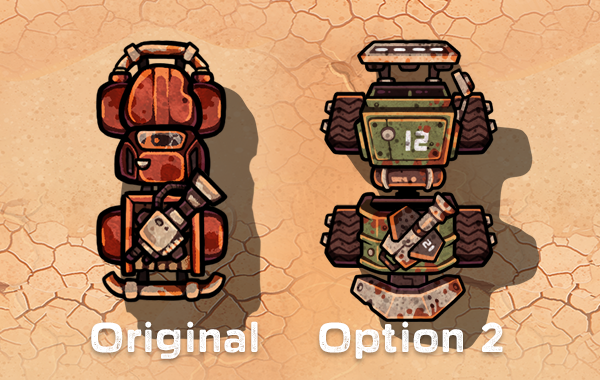 We competed in a 48hr game jam and made
GURGAMOTH LIVES
Seattle locals PlayFab sponsored a weekend game jam with over 75 people and 15 teams. It was EASILY the best jam we've ever been to - catered meals, beer, great prizes, the works. There were two prizes given out - Audience Vote and Judge's Vote. We won the Audience Vote with our local multiplayer game Gurgamoth Lives! It's a simple little action game about death cultists competing to give themselves as sacrifice to appease their elder god. Check out the gifs below. We're setting up an IndieDB page for the game itself, so go check it out and let us know what you think. It's still super early, but we think it's a ton of fun.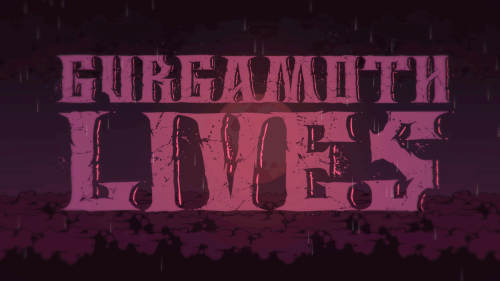 Title Screen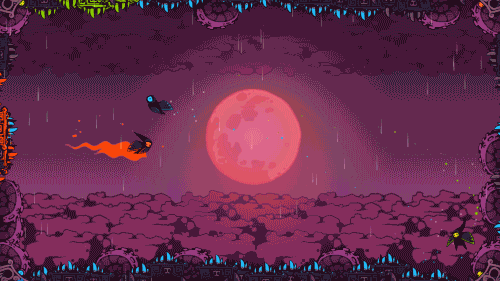 Three person gameplay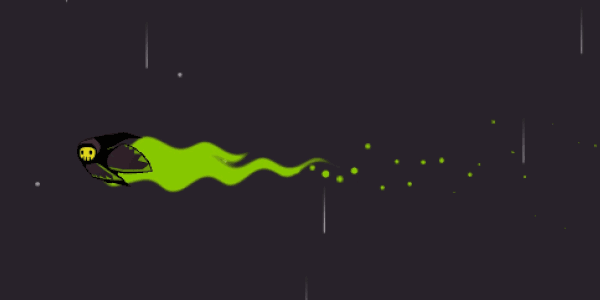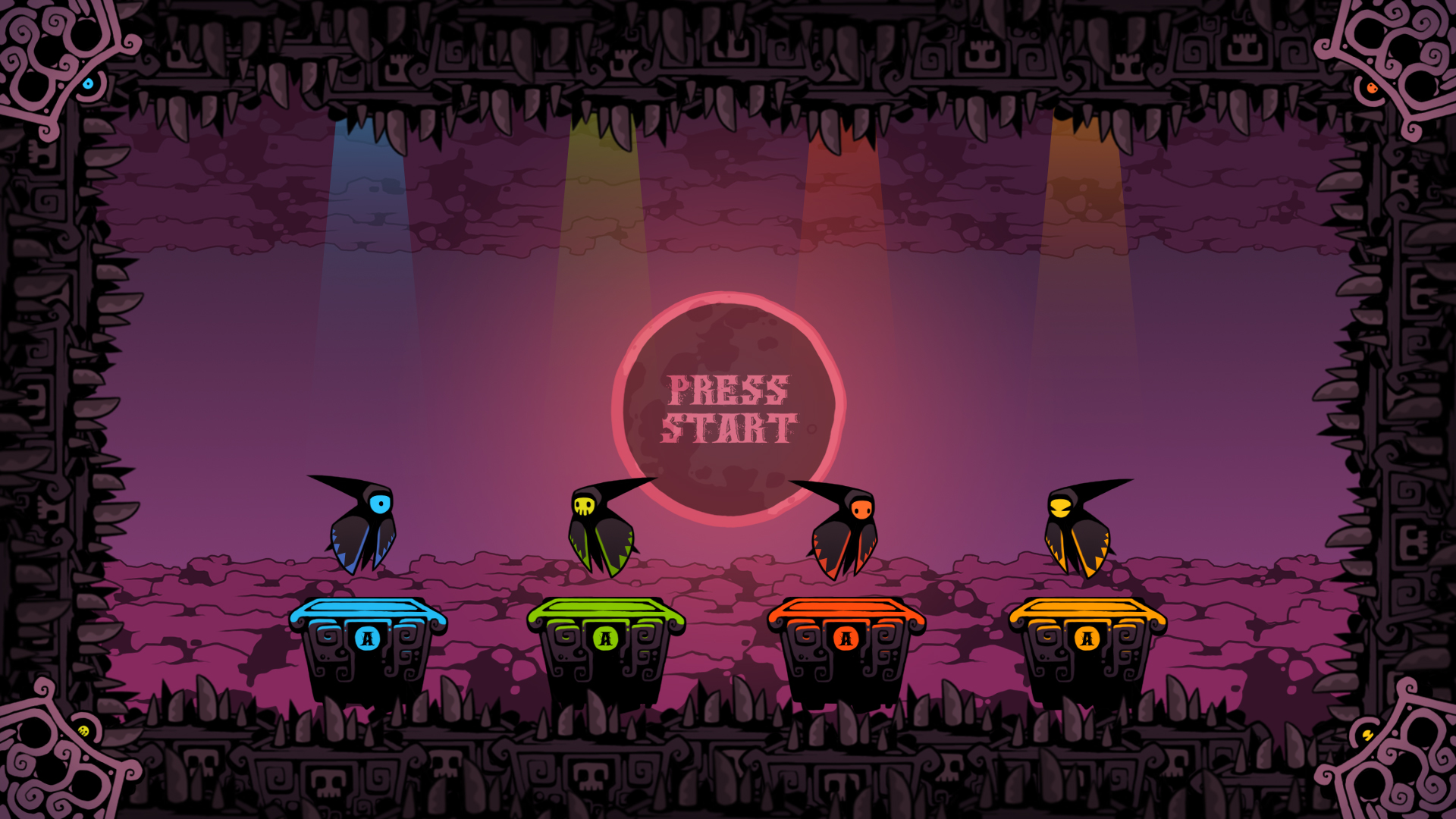 Check out the Gurgamoth Lives IndieDB page here - Gurgamoth Lives