100 Weeks of developing Netherguild
---
Huddle around the bonfire, friends- it's storytime!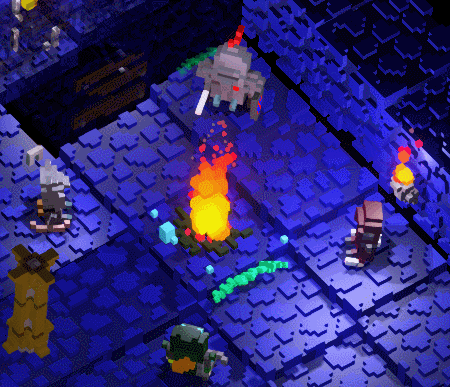 About two years ago, I asked my closest friends- "which one of these games should I make?"

Most (if not all) voted for the second project, and thus, my indie game was born!
A few months afterwards, I had something that looked like this-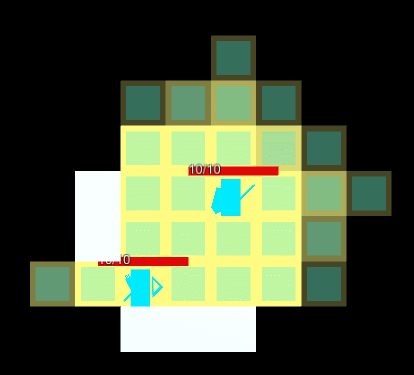 Then, after struggling for a long while with 2D art (that story deserves it's own future article), I decided to use 3D voxels-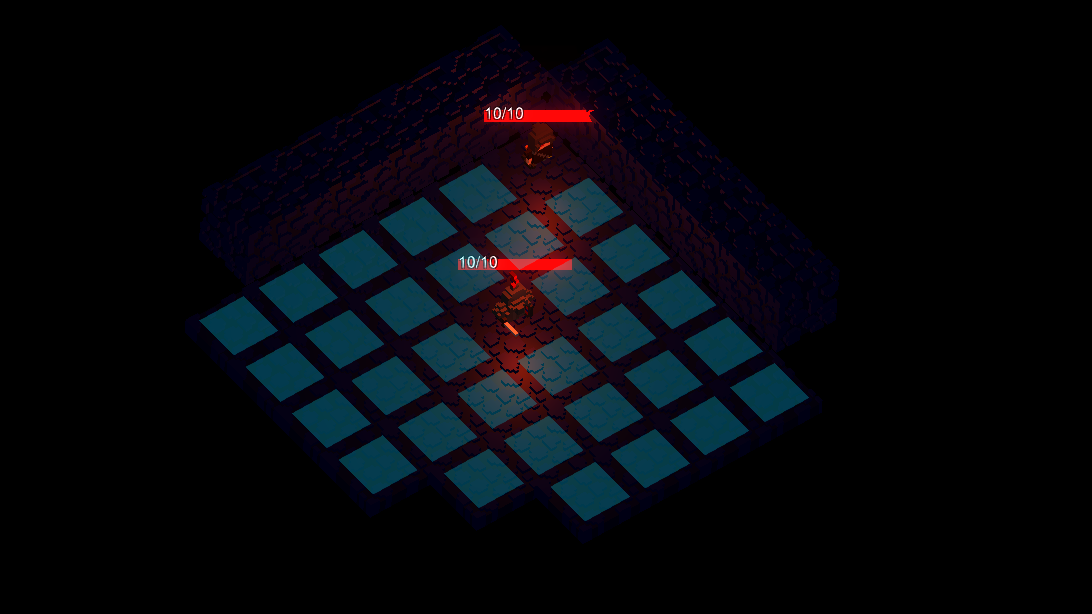 But, this looks too flat and artificial for a natural or partially natural cave- and the red light (meant to be torch-light originally) feels a bit off-putting...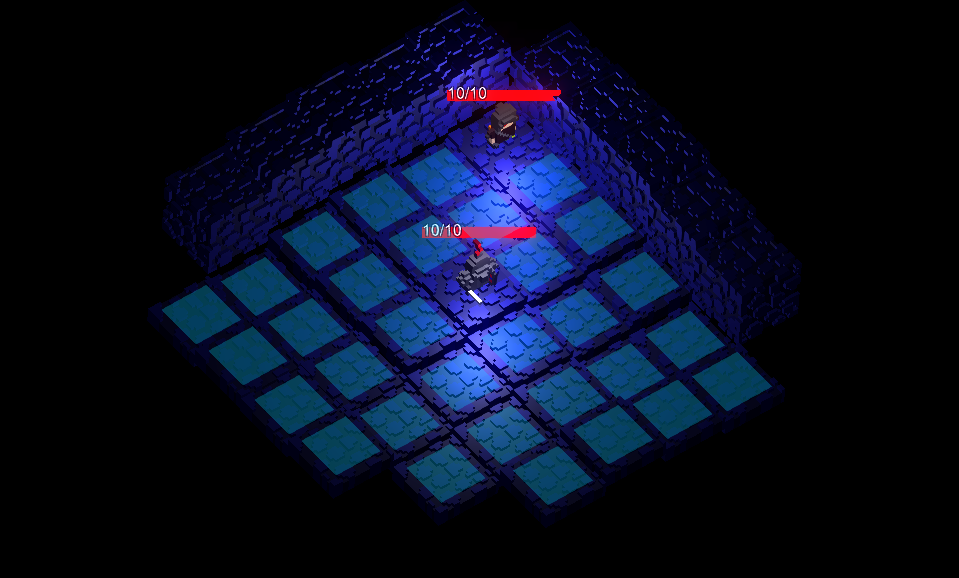 Looks much better!
Partially inspired by "made in abyss", I added some height to my game!
But these rooms felt empty- and I wanted them to feel a bit more like they were designed by a person. So, with the help of procedural generation and visual effects I slowly built it up;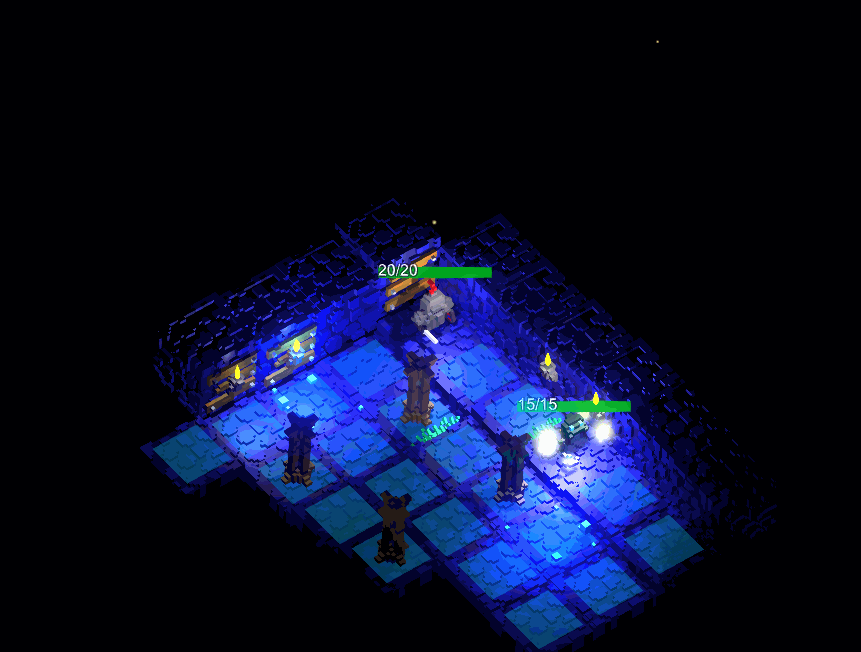 And ended up with this!
From there on, I designed the game to have both combat;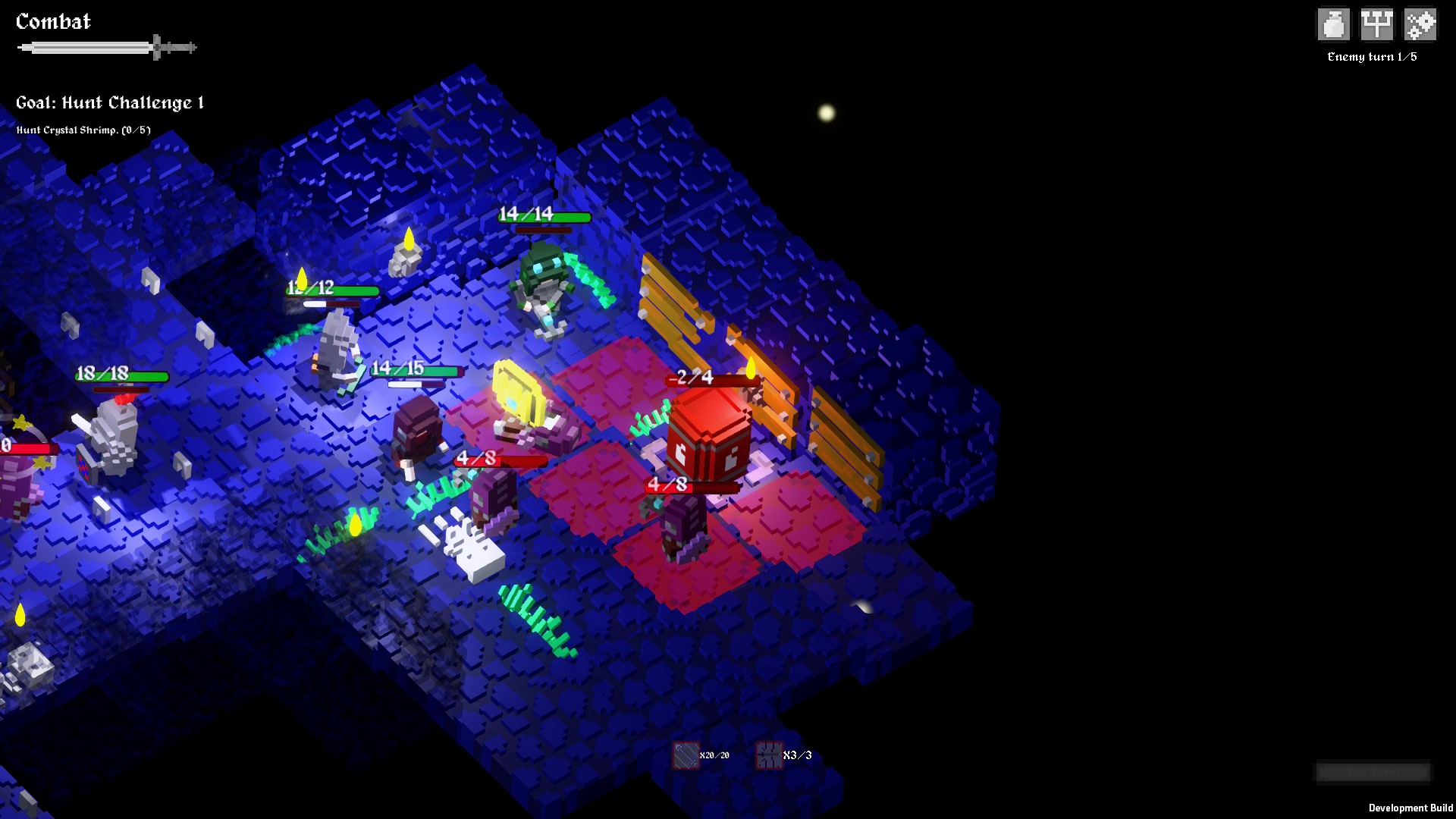 And things you can interact with-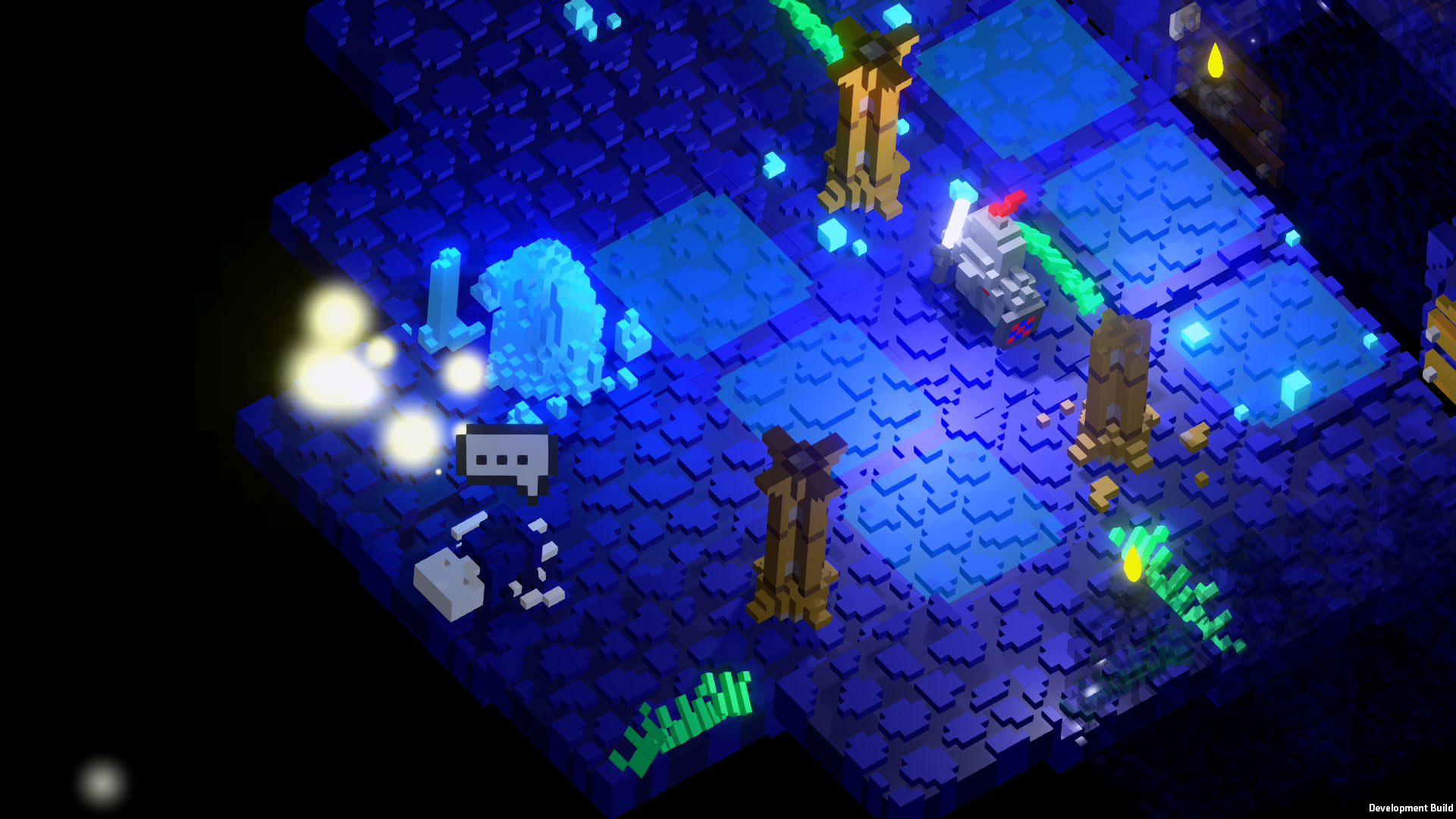 Then, I added a whole bunch of new features-
For example, I added skills: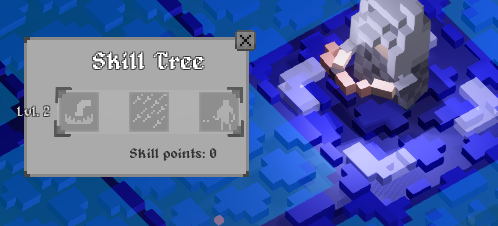 I also added equipment for characters to hold and use!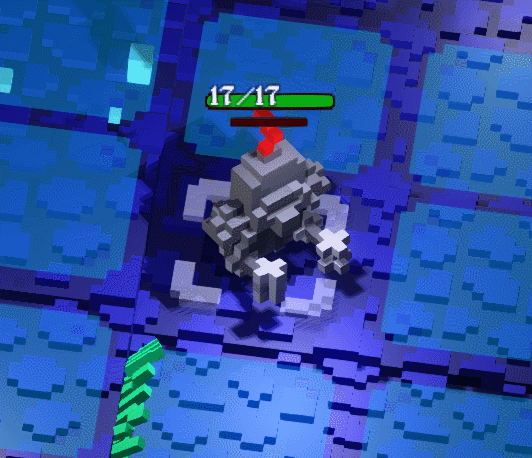 And then even more tweaks, like an initiative system, character following, and changing the fire from sprites to voxels-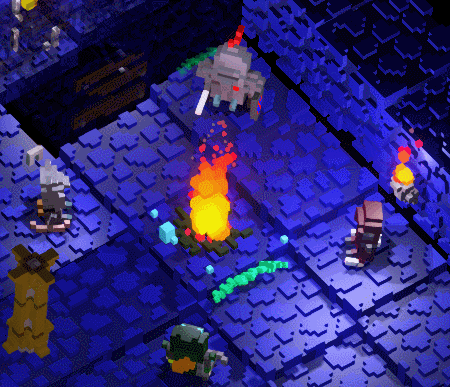 Now I'm planning on finishing up some (final!) small improvements, then adding more content, and then more levels below the first 3 ones (and the thing below them).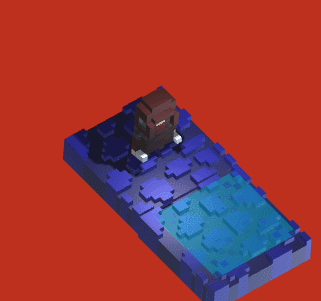 WIP Cheering Animation! 🙌
But, working on Netherguild hasn't been smooth sailing the whole way- frankly, I was contemplating dropping this project early on because it seemed like it'd be too huge and I'd never finish it, I also didn't know if it'll turn out well or not- and it's not like the difficulties and challenges are over quite yet- (though I'm definitely not going to stop working on it until it's finished!)
With that being said, if you ever struggled with working on a something for a long time, let this motivate you. As much as I know I'm posting this in IndieDB and there's a lot of talented people here, being a solo or indie dev can be really tough at times- but as long as you put the effort and attention in, your game will ultimately get better and more complete, one step at a time- and maybe you can improve and learn from it too.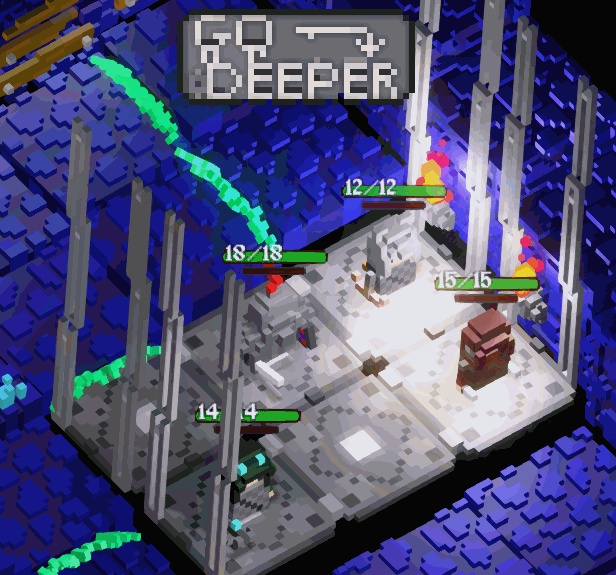 My game is named "Netherguild"- it's a turn based strategy game & dungeoncrawler, partially inspired by roguelikes (random levels and enemies, but you keep your characters between runs)- it's currently in a free early alpha state.
If it sounds like your jam, or if you want to support me by trying it out, you can try it out here:
Discord (I post builds here before they go public & discuss development):
Discordapp.com
IndieDB (If you're too lazy to scroll up, I got you):
Indiedb.com
Site: www.netherguild.com
---
Social Media:
Twitter: Twitter.com
Instagram: Instagram.com
Reddit: Reddit.com