Hello everyone!
It's been a long time since we posted but we think it was worth it as we made many changes and added many things !
Survival Mode
A new mode has been included in that version. It is called survival and it is an endless chain of dungeons.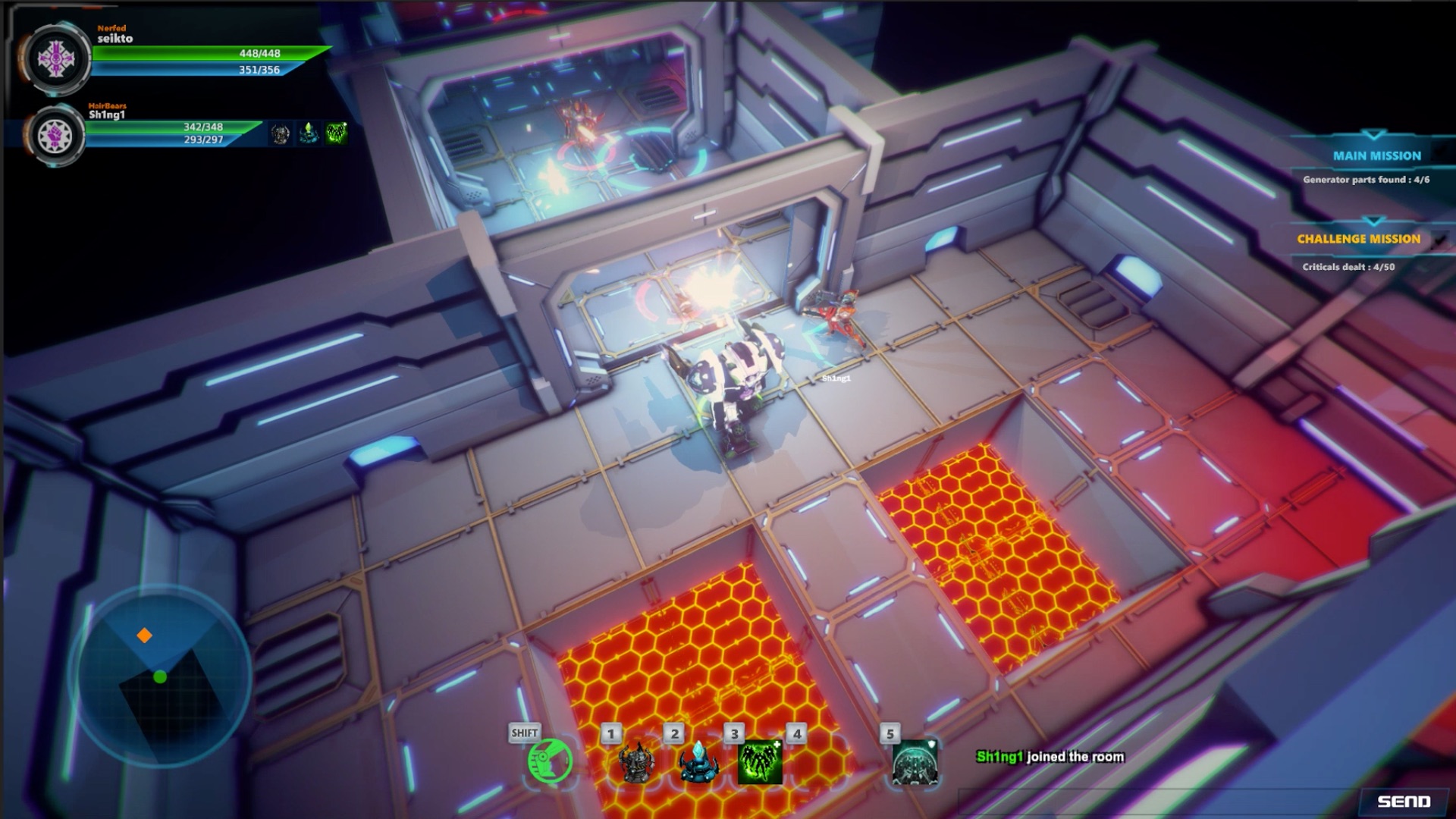 The dungeons are still randomly generated and there is a quest to be completed to each and everyone of them. At the completion of a dungeon you are being lead to the next one which can be a mission dungeon again or a boss dungeon. You are taking rewards by completing each dungeon but you will take all the experience when you finish the mode.

Depending how many players and the difficulty you will play you will have certain amount of re-spawns and when someone dies without having any re-spawns left, the mode is over and the experience is give to players.
More adds and fixes
Added updated compass (map and minimal)
Added Mass Craft System
Added Mass Purify
Added Enemy Names
Re-spawn Window Counter Fix UI bar
Map Camera Follow Player
Flamethrower damage fixed
Boss Crystals can be aimed
Player rotates now ignoring speed
increase difficulty in Insane and Legendary
Enemies now new skills: Bleed and pushback
Changed craft UI result
Purify now can reward you with attachment or specials crystals
Added option to de-activate camera shake
Fixed attach crystal ability
Elite level up
Monsters become elites by killing a player
Notifications at chat and screen
New final screen
An image about crafting below: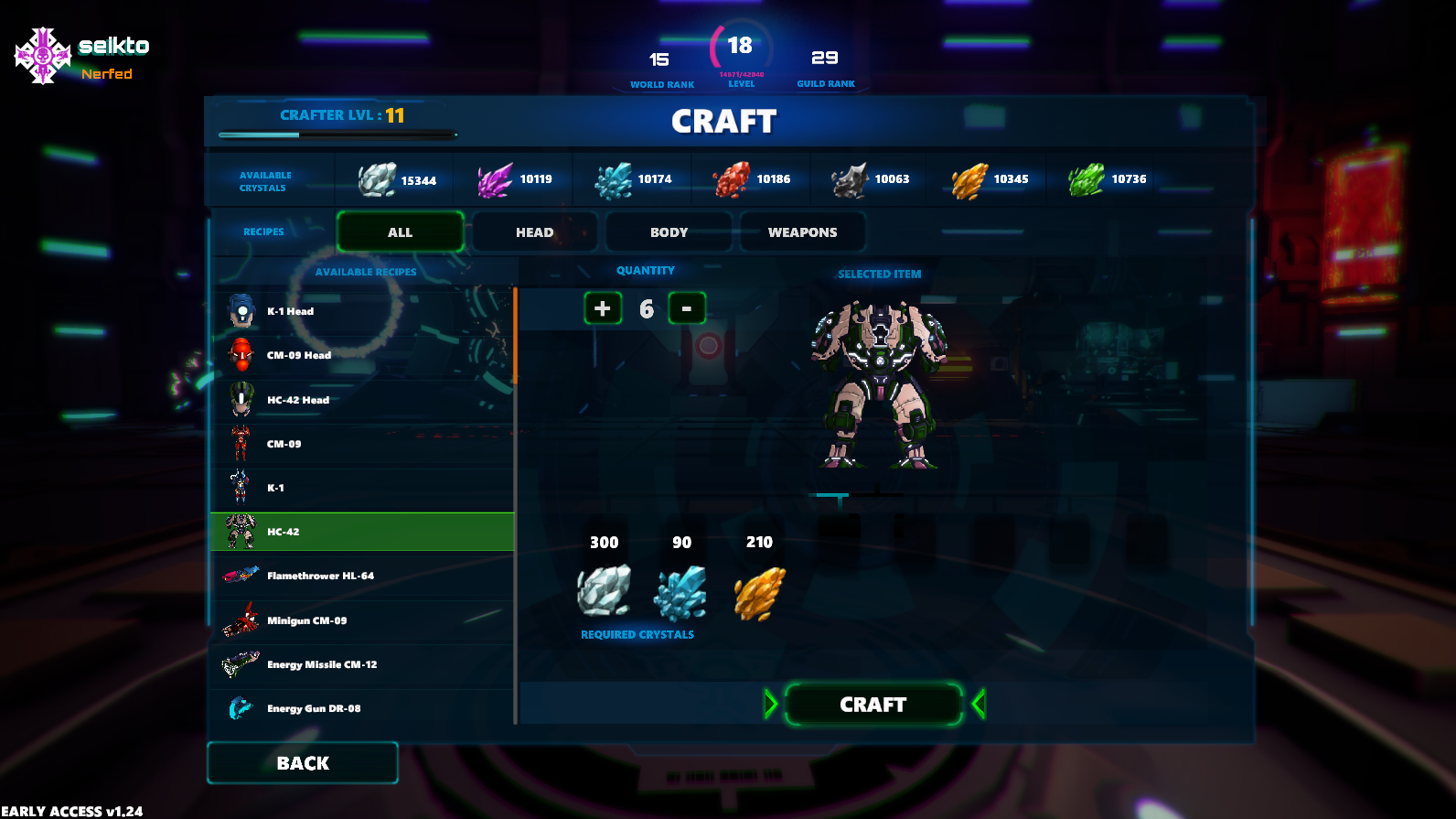 And about the mass purifying!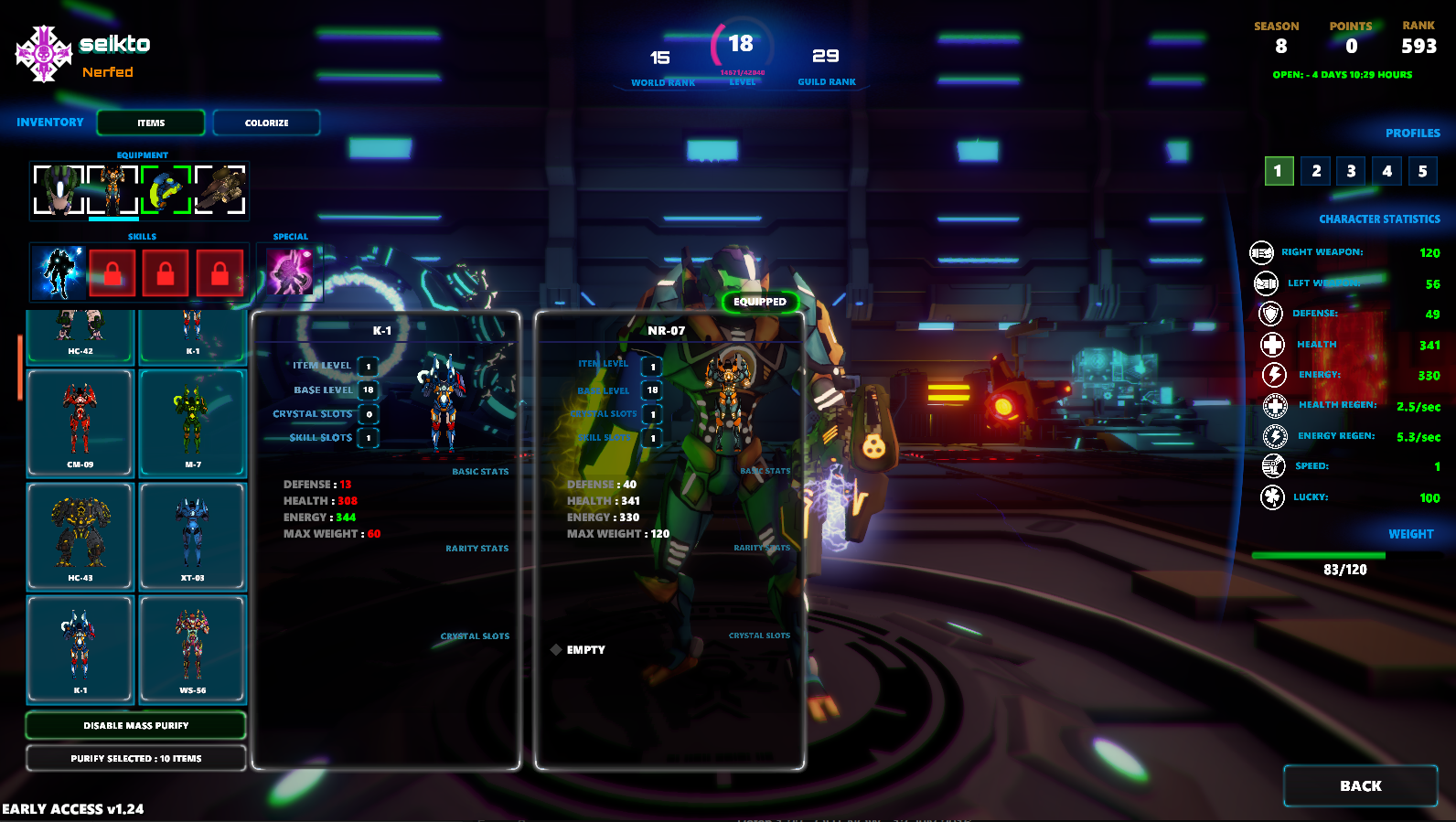 Hope you all liked the new changes and the Survival Mode and we can't wait to see everyone in-game for some dungeons!
Make sure to follow us on our Twitter and Facebook pages to learn more about us!