Hello! Before we start, I want to say, thanks for reading until now! (If you were!) It has been 10 articles! Wow! Anyway... Why I don't continue after the Part 1 article, well, I forgot. I went to the Stats layout and completely forgot about this layout. As of right now, the Map layout also has done. Will publish an article about it soon.
The first thing that I thought will take me a long time to set-up but actually pretty easy is the TV section.
TV
The TV! What you can do with it, actually? Well, other than watching your own video or the built-in video, no, there's nothing you can do with it actually. There're a couple things you can do if you're watching the TV. First, you can, well, watch the built-in video. There are 3 channels. That is...
Weird channel's name but hey, it's okay for me. Anyway, other than that, you also open the "USB Mode" to watch your own video (Support pretty much all common formats. MP4, MKV, AVI, etc) and not only watch a video but view a picture, listen to a song and all that.
Here is the TV layout when whatever video is playing: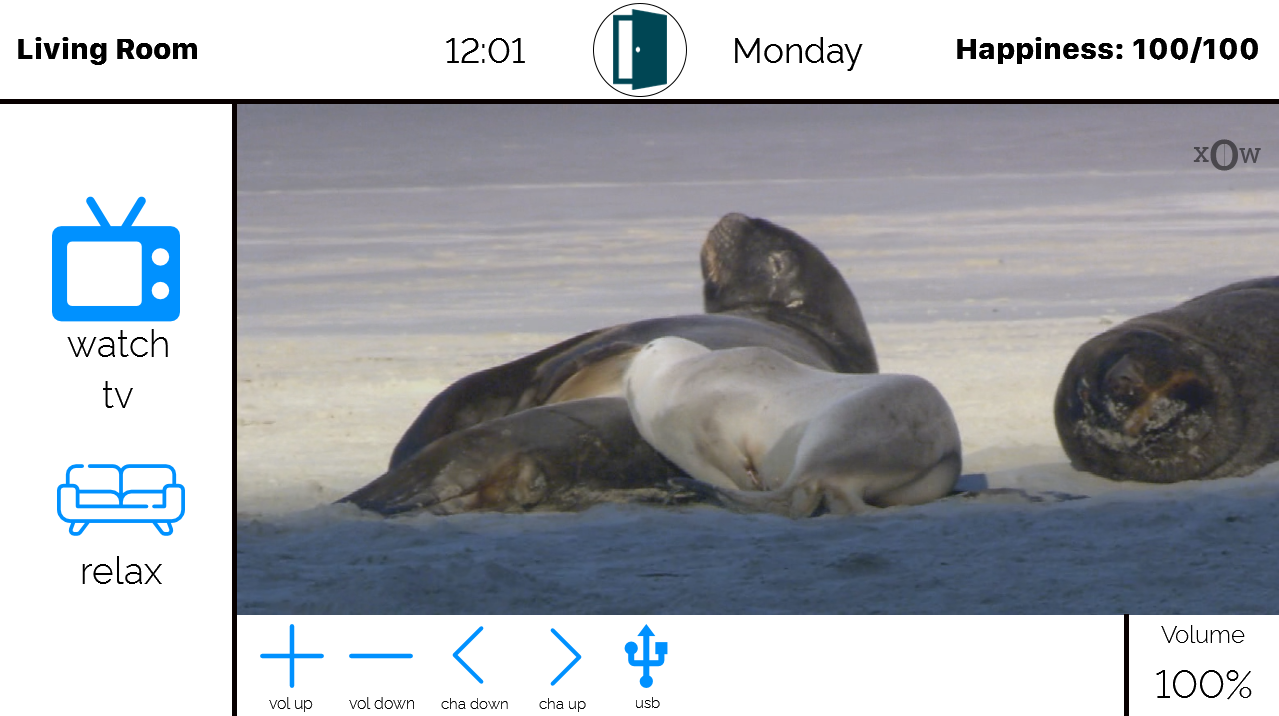 That video... for now only... Like a placeholder.
RELAX
So, TV seems okay, how about Relax? Well, it's exactly like Sleep layout. Here is the layout: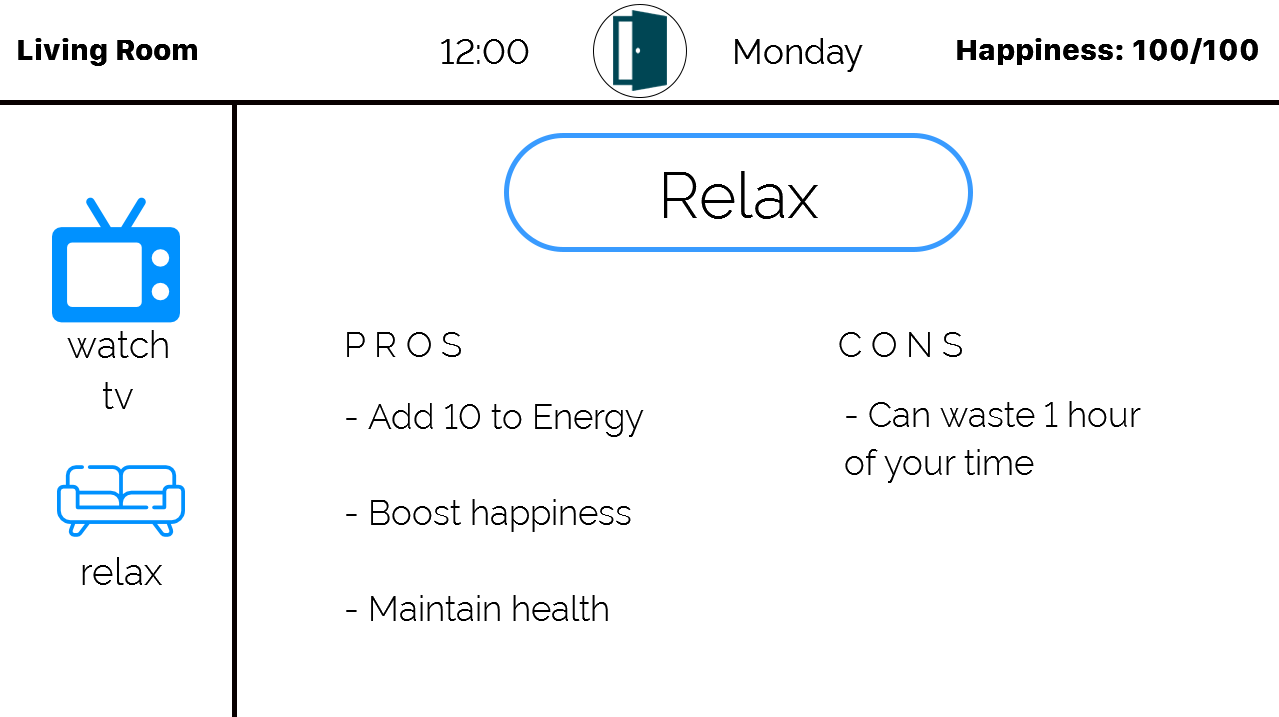 Nothing special there. If you're good, you'll notice the Monday text. See? The text is actually a day counter of how many days have you survived but as it envolves, I start thinking about what happens in real life if we're going to go to work. Of course, everybody has their own shift, right? So, not only the Day feature helps me to "close" down a shop that supposes to close on Sunday but also helps me to make it much more easier to make the player cannot go to work on Sunday because the player's workplace is close that day...
Do you understand any of that? TL;DR, I change the day counter to a simple date counter. Which is Monday, Tuesday and so on. It supposes to indicate you to NOT going to work on a certain date. Not all jobs are the same Sunday-is-a-holiday thing.
Anyway, thanks for reading! I hope you enjoy (And understand!) this article!