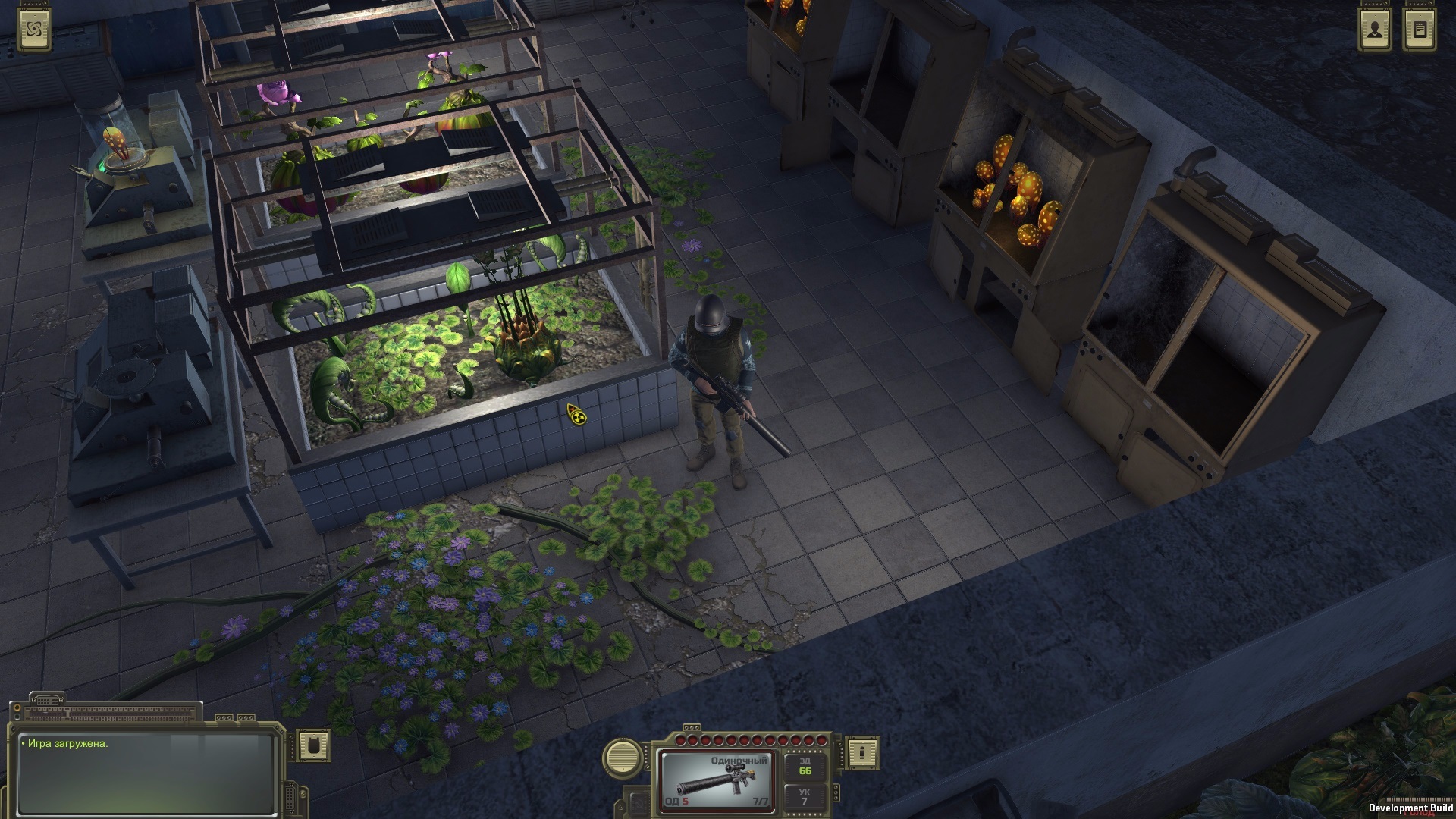 Good evening, friends!

Finally, it's time for yet another large update, 0.9!

This time around we made another huge step towards the finish line, which we, hopefully, will soon cross. While the previous update had the most new characters, this one will feature the largest amount of text, quests and new ways to solve old assignments!

After this huge leap, we only have one grand update remaining, after which ATOM RPG will officially leave the Early Access stage. Yes, that's right! Release version 1.0 is going to be out this December!

Speaking of which… Like we already stated before, after the Release version 1.0 hits Steam in a month from now, old savegame files will lose compatibility and a total wipe will happen. This is, unfortunately, required due to various technical nuances. But believe us, we'll add enough cool new stuff, so that even the most hardcore of our players will find restarting the game a fun new experience!

But let us return to the update we got in store for you today. In it we continued to fill the world with brand new characters, unique stories, and interesting quests. We added new people to both new and old locations. We continued our work on game mechanics and the AI. We added new sounds and visual effects. And of course, we fixed a whole lot of bugs.

The only bad part (which already became an ATOM tradition) is this: The English translation lagged a bit and is only 90% ready. It means that while you will be able to meet almost every new character and do almost any new quest already today, some others will have that nasty gibberish instead of proper dialogues… This will be fixed in three days or less, we promise. For now, just avoid the new dungeon and you won't even notice the problem. We are very sorry for the inconvenience.

Now, the change log:

Continued main story line;
Filled the IL-62 (circus) location with the wackiest people in the game;
Added people and quests to Fogelevka, Krasnoznamenny, Red Fighter;
Added people to locations in the new region "Mountain Pass of Woes";
New encounters with their own stories to tell;
New characters with important quests;
Meetings with old friends and enemies;
A brand new companion;
Around 50 new NPC and 30 quests in total;
Timed effects revamped;
New items, including a night vision system;
New additions to the AI - aimed shots and grenade throws implemented properly;
New visual effects;
New sounds;
Many more goodies you'll find as you play!

As always, it will take us 2-3 days to fix new bugs and finish the translation patch. After that - we're moving to creating the 1.0 Release!

Now that the journey is almost over, we cannot thank you, our players, enough for sticking with us for all this time. We're almost there, because of you!

Let there be ATOM!